How to Make Your Camping Trip More Memorable

Four things make for a great camping trip: good food, proper shelter, lots of fun activities, and the right location to enjoy it all. This sounds easy enough, but it takes planning to pull off an unforgettable camping adventure.
Wondering where to start? Here are our best camping tips to make your camping holiday more memorable.
1. Start right from home
Checklists are a lifesaver when it comes to camping. Write everything down as you brainstorm your camping necessities, from obvious items like tents to easily forgettable things like phone charging cables.
It also helps to take stock of your camping gear if it's been a while since your last adventure. If you're camping with kids, make a separate checklist for them too. Follow this camping advice to take a huge load of stress out of your camping trip.
2. Pack smart
We swear by collapsible camping gear to save on packing space, but there is a suitable method to pack all your bags. Whichever items you'll need immediately you arrive, pack them last.
Heavier items should ideally sit on the bottom of your car boot. Your packing formula is critical if you'll be away for longer than a weekend during your camping holiday. Our best camping advice is to make your car as comfy as possible for yourself and your gear.
3. Prioritise your camping hygiene
Camping hygiene is two-fold: keep yourself and your environment clean. Our best camping tips for hygiene are simple enough for everyone:
Use biodegradable soaps and wipes to freshen up and clean your clothes and utensils
Set up trash bins for all your paper, plastic and organic waste
Use food and trash containers with secure lids to keep animals and insects away
Dispose of your greywater safely in designated areas on your camp
When you pay attention to cleanliness when camping, you automatically minimise the clutter, litter, foul odours, and potential illnesses in the outdoors.
4. Embrace camp cooking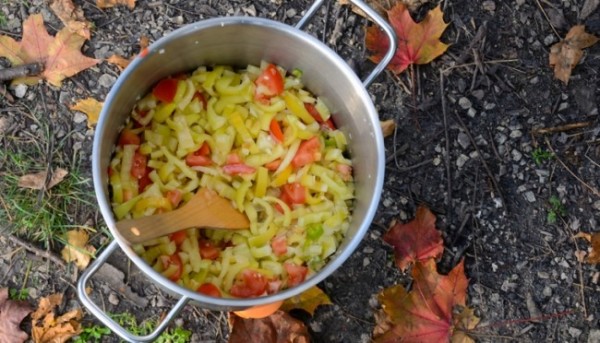 For lots of people, camping means tons of junk food. But we heartily disagree—few things will challenge your inner chef-like cooking in the outdoors. If anything, you should eat better than ever during your camping trip.
Here's how to do it:
Create a meal plan: You'll be surprised by how many amazing camping meals you can cook with simple ingredients
Prep in advance: Chop your veggies, slow cook your chilli, and marinate your meats overnight. When you get to camp, your delicious meals will be ready in a heartbeat
Pack your camping cooking supplies in one place: Put your utensils and ingredients in a plastic container to make them easy to use and restock after your trip
Invest in a good cooler: Chilled drinks, crisp fruits and salads, delicious leftovers all need to stay cold during your camping trip
5. Choose the best camping activities
We love Byron Bay: you can do everything under the sun, from catching the golden hour at the Cape Byron Lighthouse to kayaking with dolphins, watching majestic whales in the ocean, and riding gorgeous horses right on the beach.
If you prefer to hang out with your friends at the campsite, or if you have kids to entertain, play some games instead. See who wins at a round of charades, tic tac toe, scrabble, chess or dominoes.
6. Choose the best camping location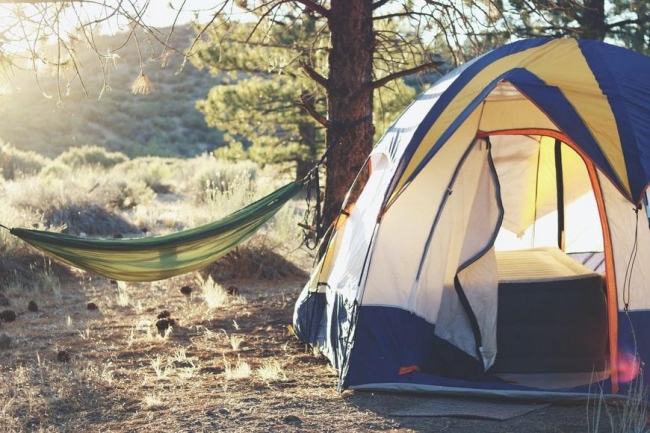 A great campsite location brings all your plans together. A well-established campsite like Broken Head Holiday Park meets all the camping criteria for a memorable camping holiday:
Affordable accommodation options for everyone from hikers to glampers, solo adventurers to couples, families and groups
Large sites for campers and caravaners
Literally steps away from the beach
A short drive from the heart of Byron Bay and surrounding destinations
Great camping amenities like BBQ areas, camp kiosk and kitchen, laundry, showers and bathrooms
Have a fantastic time at Broken Head Holiday Park
A memorable camping experience is not about fancy gear or expensive gadgets. Take our camping advice above and see the difference. You can enjoy a wonderful camping trip if you plan and keep an open mind. At Broken Head Holiday Park, we welcome all our visitors to a stress-free, relaxing outdoor holiday. Get in touch with us today!