Camping Hygiene: How to Keep Clean on Holiday

Camping always sounds like a great idea, being in the outdoors and enjoying nature, until you realise that you'll be far away from a proper bathroom or shower for days at a time. Don't panic, because camping hygiene is easier than you might think!
Here are some great tips for keeping your body, your clothes, and your environment clean when camping.
Camping Hygiene Necessities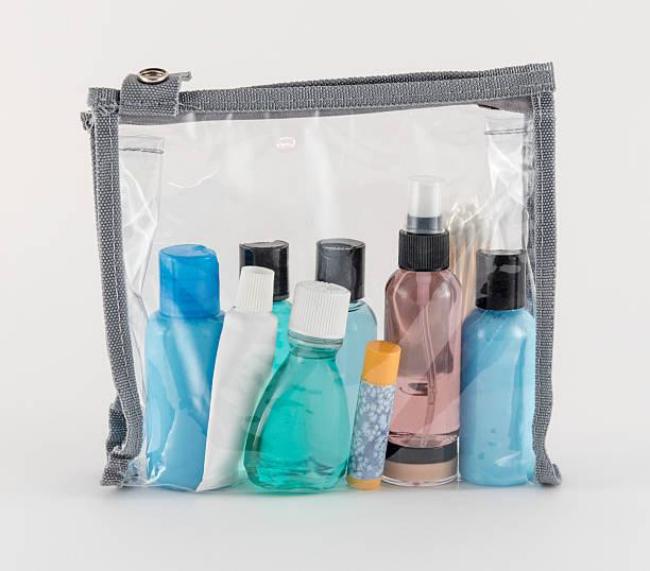 First of all, every camper should have a basic camping hygiene kit as part of their gear. Whether you're going for a day-long hike or an extended time at a campsite, your hygiene kit should ideally contain the following items:
Toothbrush and toothpaste: Essential for all kinds of travel, not just camping or hiking. It takes only a few minutes to freshen up your mouth before bed and when you wake up at your campsite.
Travel-sized mouthwash: Comes in handy if you prefer a quick swish and spit to rinse your mouth.
Soap and shampoo: Choose biodegradable products because you don't want to harm the environment every time you wash up.
Hand sanitiser: If you're away from running water or need to clean your hands after using the toilet or before preparing your camping meal, rub your hands with a hand sanitiser.
Wet wipes: As with your soap products, your wet wipes should be eco-friendly and preferably unscented. Wet wipes are great for cleaning off sweaty skin or after doing a number two.
Sunblock: A must-have to protect your skin when you're out hiking or relaxing on a beachfront campsite.
Clean towels: Carry a couple of small microfiber towels to wipe off excess water when you bathe.
Clothesline and pegs: These are essential for putting out your clothes to dry out on the campsite. You can tie your line between tree branches or even between tents to hang up your washing.
Physical Hygiene Tips When Camping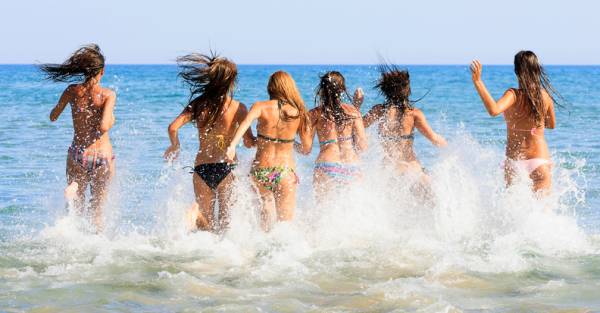 How you keep your body clean in the outdoors often depends on how you travel: car campers have more options than hikers on the trail. There are three main ways to maintain physical hygiene when camping:
The quick rub down: Splash a little water on your face and hair, and wipe down using a flannel or baby wipes. If you have a little more water, use a bucket and flannel to freshen up, but be sure to use biodegradable soap and dispose of the water properly.
Bathe in the sea: If you're camping by the beach or near any lakes or rivers, jump right in with your loofah or flannel. Don't use any soap, though, to avoid contaminating the water.
Bring your shower: If you have room in your backpack or camping van, carry a solar shower. You need to be strong enough to hang 20 litres of water above shoulder height for the shower to work properly.
Bonus tip: Always check whether nudity is a thing in your camping location. You don't want to strip down on the site, at a river or in the ocean, only to get fined for violating public decency.
Washing Your Clothes When Camping
Weekend campers don't have to worry much about doing their laundry in the outdoors. But if you're planning a week-long camping trip, washing your clothes becomes a priority. Ideally, you'd like to find a campground with laundry facilities, but if you prefer to travel off the beaten path, here are some camping hygiene tips to keep your clothes clean and fresh.
Wash by hand: Handwashing is quick and easy for small loads or light clothing like t-shirts, dresses, and underwear. Add a little elbow grease to get rid of any stubborn stains.
Use a clean trash bag: Throw your clothes and a little detergent into a clean plastic trash bag, add water, and give it a good shake. You want to imitate the spin cycle on a washing machine, turning the clothes over and over in the trash bag. Wring out the clothes, rinse them in clean water, and hang them out to dry.
Use a portable laundry system: Several mobile laundry options are available for backpackers and campers, but our favourite is the Scrubba Washbag. It works similarly to the trash bag method, but it comes with features that make your washing come out cleaner than ever.
Top Camping Hygiene Bonus Tips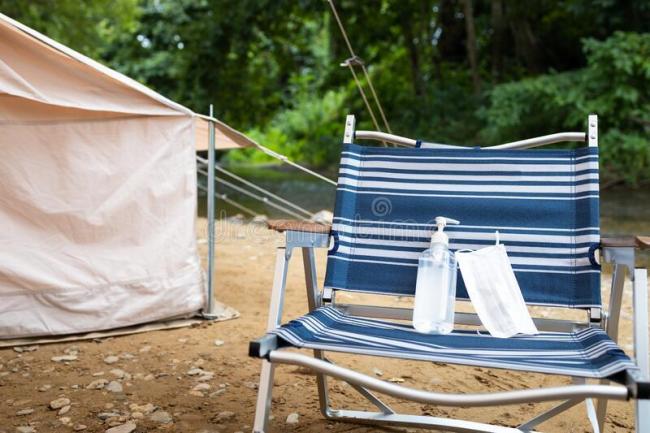 We've covered the essentials of camping hygiene to help you plan your outdoor adventure. There are a few extra pro tips to improve your outdoor camping hygiene.
1. Find Travel-Sized Products for Your Camping Hygiene Kit
While you can certainly buy a pre-assembled camping hygiene kit, it's better if you select your preferred products but in miniature or travel size. Some experienced campers choose to take small amounts of toothpaste and soap wrapped in tin foil to save space. Do what works, as long as you have all your essential camping hygiene items in your kit.
2. Pack as Little Clothing as Possible
Pack only the essentials to wash as you go, unless there's guaranteed showers and laundry amenities. More clothing simply means a larger bag full of dirty laundry and limited access to water and washing machines when you're outdoors.
3. Choose Dark Clothing
Dirt is part of the camping experience, but you don't want to spend your time in nature worrying about stains. ​Go for the most low-maintenance, versatile clothes you can find and wear them as often as possible to be sure your attire doesn't hold you back or show noticeable stains. Denim and khaki shorts and pants are a must-have for campers, not only because of the outdoor-friendly colours but because of their practical design and durability.
4. Pack in Threes
A general rule for packing camping clothes is to carry three of each item of clothing: one to wear, one for the clothesline, and a spare. Once you have your basic clothes picked out, you can then decide if you should pack extras like shoes, scarves or sleeping attire.
5. Choose Moisture-Wicking Clothing
Moisture wicking fabrics keep you dry when you're out breaking a sweat on your hike. They are synthetic fabrics specially designed to absorb your sweat and dry quickly. So, you can say goodbye to sticky shirts and pants. Moisture wicking fabrics are also easy to keep clean.
6. Buy A Sleeping Bag Liner
For that extra fresh sleeping experience in the outdoors, consider buying a sleeping bag liner. These liners keep your sleeping bag clean, and they're easy to wash and dry. Just air out the liner on your clothesline and slip it back into your sleeping bag at bedtime.
7. Choose Feminine Hygiene Products Wisely
The key challenge when it comes to feminine hygiene items is disposal. A menstrual cup would be ideal only if you have access to clean water to wash it out. However, if you're out in the wild, tampons may be the best option, but put them in small scented plastic bags until you get to your campsite to dispose of them properly.
8. Carry A Stash of Coins for Laundry Machines
If your camping adventure involves driving to different locations, you may come across a self-service campground laundry with coin-operated machines. Ask the campsite attendants about how to use their machines and their load sizes.
Our Top Picks for Camping Hygiene Products
You may wonder where to begin looking for camping hygiene products, especially if you're planning your first-ever outdoor adventure. Here are some great picks to help you out.
Dr. Bronner's 18-In-1 Pure-Castile Liquid Soap

Image source: Dr Bronner 
Dr. Bronner's products are well known for their biodegradable and organic ingredients. The great thing about this 18-in-1 soap is that you can use one bottle for washing your face, clothes, body, hair and camping cooking utensils. Once you get back home, you can wash your pets and mop the floors with it too!
Dilute this soap before use to have a longer-lasting supply. Dr. Bronner's Pure-Castile soap comes in different scents, including peppermint, rose, lavender, eucalyptus, and unscented. You can be sure that your environment is safe as you toss out the water after using this soap.
Black Chicken Natural Dry Shampoo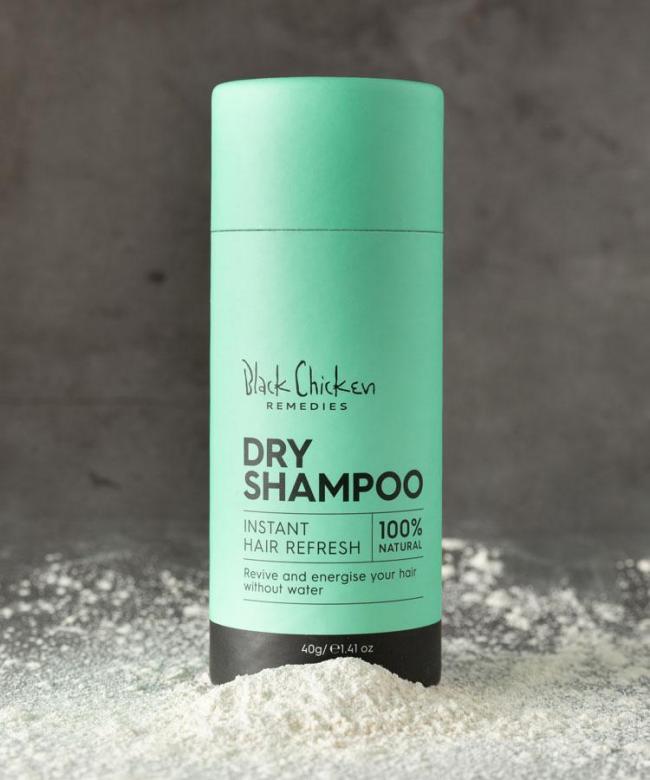 Image source: Black Chicken
Replace your liquid shampoo and conditioner with a dry shampoo product, which is light to carry and doesn't need water to use. The Black Chicken Natural Dry Shampoo comes in powder form, and all you need to do is rub a little bit of it into your hair and brush out any excess. The natural ingredients remove excess oil from your hair, leaving you smelling fresh and saving plenty of time than liquid shampoos. Black Chicken products are all 100% Australian made, and this dry shampoo works for any hair type, colour, and texture.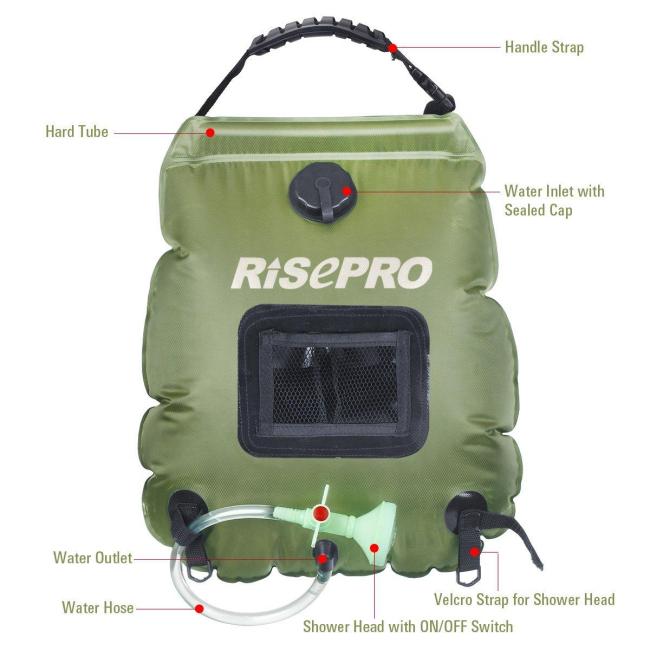 Image source: Amazon
Most portable solar showers come in a 20-litre capacity, which can be a considerable weight to lift when full. However, the RisePro Solar Shower Bag has an excellent grip handle and leak-proof attachments, plus a hanging strap to hold the showerhead.
The RisePro also comes with a temperature indicator on the back, and it can heat your water up to 45 degrees celsius. Just leave it on a nice, sunny spot on the campsite or your campervan for a few hours, hook it up and enjoy your hot shower.
OZtrail Pop Up Privacy Ensuite Dome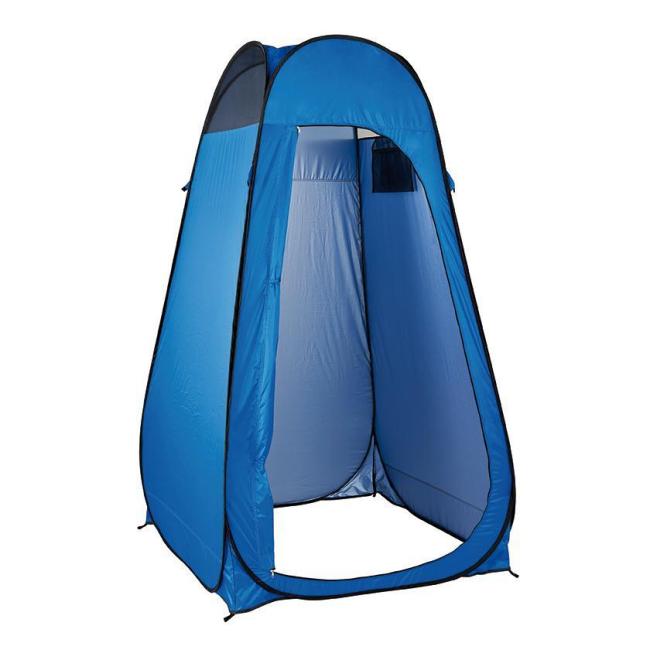 Image source: Oz Trail
Now that you have your hot water ready from your solar shower bag set up a portable privacy tent to bathe and change your clothes. The OZtrail pop-up tent is perfect for this: it weighs just 2.8 kilos, literally pops up and folds down super-fast, and the gap at the top is plenty of space for your solar shower head and hose to fit right in. This pop-up tent is a great addition for car campers and group campers too.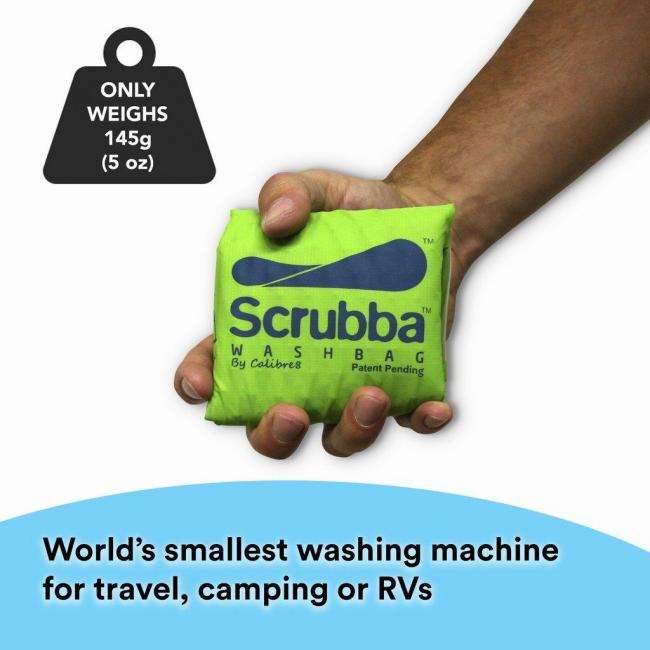 Image source: Scrubba
Campers swear by the Scrubba Wash Bag, not only for its compact packing size but for just how much cleaner the clothes compare to handwashing. The Scrubba is a great outdoor wash bag that is easy to use, requires less water than using a bucket, and serves as a dry bag. The usage instructions are a clear print on the side of the bag. Therefore, you can do your laundry anywhere there's water and a flat surface to rub or agitate the bag, just like a washing machine.
Sea to Summit Thermolite Reactor Extreme Liner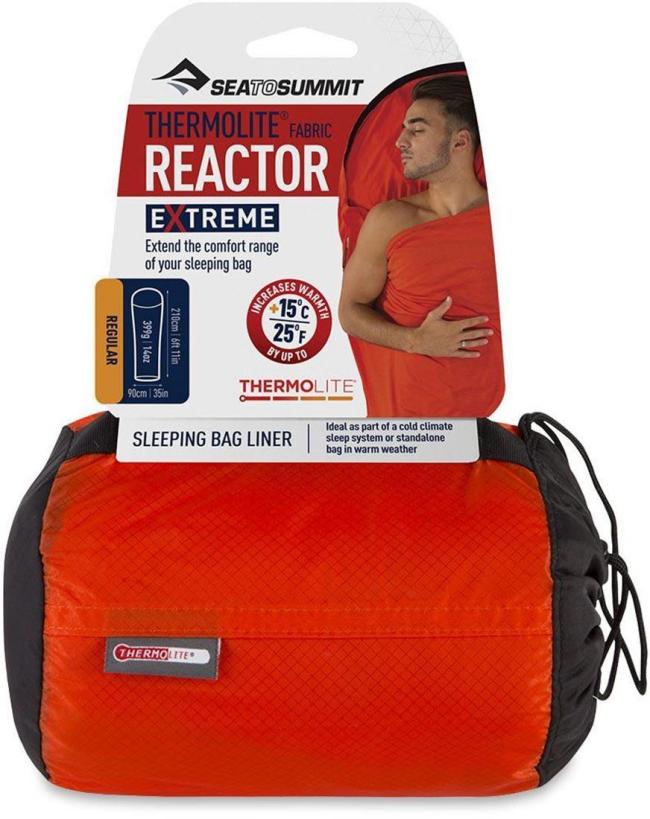 Image source: Snowys
A sleeping bag liner is much easier to wash in the outdoors, makes your sleeping bag last longer, and keeps you extra warm in cold temperatures. We like the Sea to Summit Extreme Liner because you can use it instead of a sleeping bag. If you're camping out on the beach or during the warmest weather, just get into this liner and throw a blanket on top. Backpackers can also combine this liner with a lighter sleeping bag for less weight when hiking.
The Ultimate Camping Hygiene Tip:
Choose a campsite with all your essential hygiene facilities, like Broken Head Holiday Park! If you can't bear the thought of going without a shower for a day, or if you're out camping with kids or disabled family members, it pays to choose a campsite with showers, toilets, coin-operated washing machines and dryers.
Broken Head Holiday Park has all of these, plus the convenience of beachfront campsites just 15 minutes away from Byron Bay. You can go for your hikes and adventures, come back to the park for a good hot shower, wash your clothes, and have a great dinner at the end of the day. With all your camping hygiene concerns solved in one location, what's not to love?
Conclusion
Camping hygiene takes just a little extra planning, but it makes your entire outdoor experience much easier and enjoyable. Whether you'd like a place to return to after day-long hikes, or spend a week in a tent, or park your camping van within walking distance to the beach, book your accommodation at Broken Head Holiday Park today we've got options to suit families, groups, couples and solo travellers. We hope to see you soon!