Our Difference
The Arakwal people reclaimed Broken Head Holiday park in July 2009, as part of an indigenous land use agreement with the New South Wales Government. The Arakwal people uphold Aboriginal cultural values and to ensure Broken Head Holiday Park operates as an affordable holiday destination and we believe one of the best Byron Bay caravan parks.
Arakwal Byron Bay Caravan Park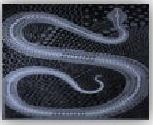 The Bundjalung of Byron Bay Aboriginal Corporation (Arakwal) was established in 1996 and primarily works for the betterment of the Bundjalung of Byron Bay Aboriginal (Arakwal) People, land and waters. The Corporation is incorporated under the Corporations (Aboriginal and Torres Strait Islander) Act 2006.
We have a Board of Management, which currently has nine members, and employ 3 full time staff. Our Board meets approximately bi-monthly with an annual general meeting, as well as other meetings as required on specific topics such as native title matters. Board members also represent our Corporation at various meetings and on committees with other agencies such as the Cape Byron Reserve Trust, Cape Byron Marine Park, the NSW Office of Environment and Heritage, and Byron Shire Council.
From more information visit the Arakwal Website.