7 Tips for Packing Your Car for a Camping Trip

Imagine cramming every nook and cranny of your car with camping gear, only to arrive at your campsite and discover that you left your sleeping bag or some other essential item behind—that can be a real pain.
Packing your car for a camping trip will test even the most organised people. But don't worry; here are some great camping tips to make packing a breeze.
1. Make a list
Start thinking of your camping essentials at least a few days before your trip. Write down whatever comes to mind first, then note whatever pops up later. Some items are pretty easy to forget, like headlamps, first aid kits, power banks, or water filters.
Always question every item on the list: Do you really need it? Can you use an alternative? Can one item do more than one job? Your packing list should take the stress out of camping, not add to it.
2. Know your car
It may seem obvious, but this needs saying: you can only pack what reasonably fits in your car. SUVs, sedans, utes, and small vehicles are the most common vehicles. Utes are great because you can pack your camping gear in the back and throw a waterproof tarp over it.
Small cars take a little extra planning, but they're perfect for a weekend camping holiday. Be mindful of height and weight limits, too, so that you won't overload your car. Tip: Pack your camping gear up to headrest height so you can see through the back window.
3. Pack by size and use
Heavy items go in first and towards the middle of your vehicle. A balanced load means better handling when you drive. Otherwise, your car will drag at the back end. The items you'll need on arrival go in last, depending on the weather and the time you'll reach your campsite.
These include lamps or torches, groundsheets, hammers, ropes, and of course, your pyjamas. You definitely don't want to be rooting around your clothing bag after a day of driving and pitching a tent.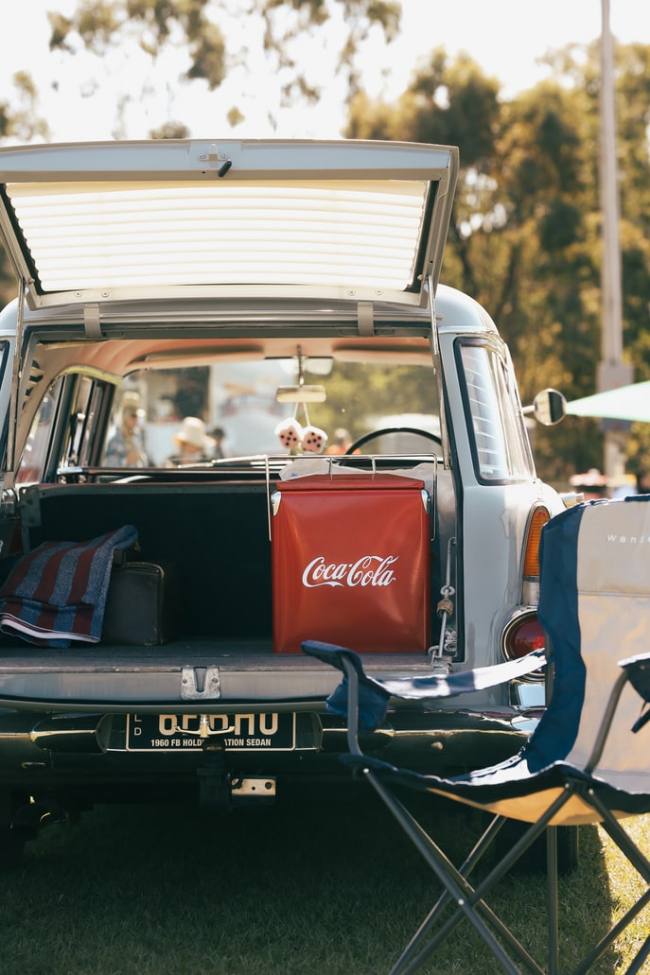 4. Pack loose items together
The best camping advice for small gear is to go by type. Camp cooking usually has the smallest items, so pack your cookware, condiments and spices in one group and foodstuffs in another, preferably a cooler.
Toiletries should also have a separate container and power gear like portable solar panels, spare batteries, and cables. Choose between canvas or waterproof bags or plastic tubs for these items. This helps track of what goes where and cuts on loading/unloading time.
5. Allow for breathing room
You'll have the temptation to cram your camping gear tightly into your boot and back seat, but this hurts more than it helps. First, a tightly packed car usually means that you're carrying too much camping gear with you.
It also means that breaking camp will be a headache because you'll have a lot less time to get everything back in. Leave some gaps as you pack your car, like playing classic Tetris.
6. Take a photo
Here's a piece of camping advice that works for any trip: Snap a picture of it once everything is in place. It will give you a good idea of how to pack at the end of your camping holiday and how to repeat the packing formula for every other camping trip.
If you change cars, use the previous packing photo as a guide, then take a fresh pic as soon as you finish.
7. Always drive carefully
You're excited to hit the road, but remember that you're driving a fully-loaded car to your campsite and back. If you have any loads on the car roof, keep checking that you've safely fastened them after every 10km or so of your road trip.
Be careful at stop signs, traffic lights and bumps since a loaded car takes longer to stop.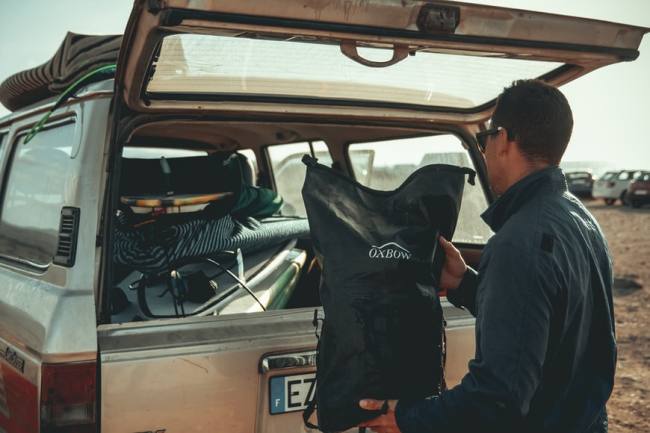 Come to Broken Head Holiday Park—no matter the car you drive!
We're absolutely sure that these camping tips will take the stress out of packing for your camping holiday. Our guests at Broken Head Holiday Park enjoy free parking for one car only, so pack smart, drive on out, and enjoy your beachfront camping getaway. Book your spot today!