20 Benefits of Weekend Camping Getaways

A weekend camping getaway is a perfect fix for pretty much everyone. We can all spare a weekend to unwind and recharge, whether you're stay-at-home parents, full-time students, or nine-to-fivers.
Weekend getaways are definitely easier to plan than a full-on holiday. Any weekend will do: venture out for camping trips, hiking adventures, or even simply sunbathe on the beach. If you still need convincing, here are 20 benefits of weekend camping getaways.
1. A solid mental health boost
Nothing calms the mind like stepping away from the daily grind, even if it's just for a weekend. If you've had a seriously stressful time at home or work, try to temporarily postpone those thoughts and enjoy a chilled out camping weekend.
Turn off your news feeds and social media, get in touch with nature, and check-in with yourself. You'll be surprised at how refreshed and creative you'll feel, and you'll handle your daily challenges much better. Another weekend getaway will do the trick if the stress builds up again.
2. A tremendous physical boost too
Most of us spend too much time in front of a screen, sitting in traffic, and barely getting any exercise in our daily lives. Weekend camping getaways are precisely what you need for your exercise fix, and they definitely beat the gym.
Setting up and breaking camp is a good workout in itself—you're hauling gear from your car to the campsite, getting your tent up, fixing your camping meals. Challenge yourself with different activities, like surfing, nature walks, or wildlife spotting. Kick your sedentary lifestyle and embrace outdoor adventures every weekend.
3. Manage chronic conditions better
Think of what stress does to your breathing, muscles, nerves, blood pressure, immunity, and so on. If you have diabetes, anxiety, depression, or heart disease, weekend getaways could help to minimise your stress levels and increase your resilience and happiness.
When you eliminate stress through a weekend holiday, there's a knock-on effect on a host of other conditions. Of course, consult your physician before taking on any outdoor challenges, and choose Byron Bay adventures that suit your age and health.
4. Disconnect from people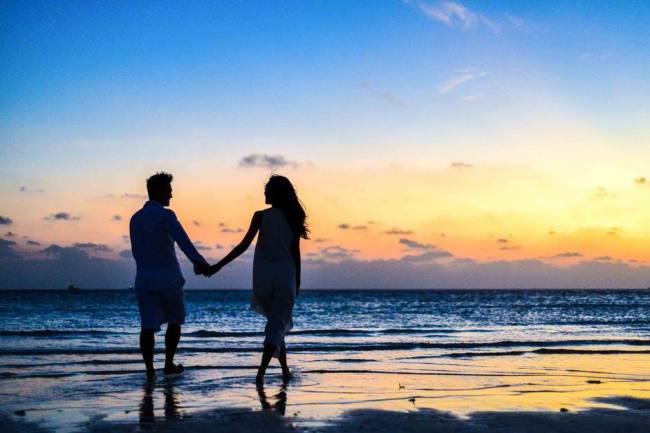 As much as we love our kids, any parent will tell you that we could use a little time away from them. The same goes for those of us who love our jobs or businesses. However awesome our colleagues, a break would do us some good.
On the other hand, if you're dealing with toxic people every day, a weekend holiday can help you recuperate. Even extroverts need alone time or weekend camping getaways to introduce you to a whole new group of people.
5. Strengthen your intimate relationships
A mini-holiday with your partner is a great way to rekindle the romance, especially if you face relationship challenges. Think of weekend getaways as couple's retreat where you explore new places together, spend quality time, and become better at expressing yourself. Weekend camping trips work well for couples of all ages since you'll bond over your mutual love of the outdoors.
6. Unbelievable value for your travel money
Weekend holidays can fit virtually any budget. Save up and splurge on a glamping weekend, or choose a super affordable campsite like Broken Head Holiday Park. If you have little kids or pets, a weekend sitter is much easier to find, including grandparents who'd love the extra company.
Spend the rest of your weekend getaway budget to rent good gear, fuel for a road trip, go hot air ballooning, or pay for a yoga class.
7. Lots of weekend specials
Adventure companies, restaurants, and entertainment centres often have weekend deals that you'd hate to miss. You can score tickets to a concert, discounts on your camping gear rentals, cheaper accommodation offers, and so much more. All you need to do is stay updated on Byron Bay activities to plan your weekend getaways.
8. Off-season adventures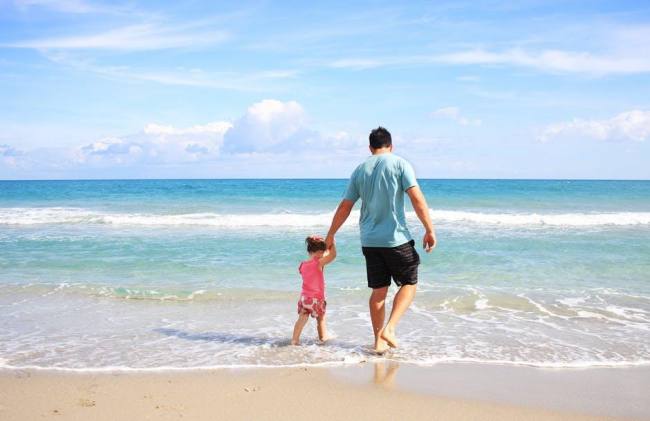 Weekend getaways are very flexible, so you can opt for off-peak travel times for your adventures. You'll definitely spend less on your activities and skip the crowds altogether. Plan your weekend camping trips at any time of the year, rain or shine, not just during the summer.
You'll have a better chance of finding a secluded beach or an entire walking trail with just yourself and beautiful Mother Nature.
9. Gloriously clean air
Stand on the beach, take a deep breath, and savour the smell of the ocean. If that's not a shot of dopamine, we don't know what is! Add the clear blue waters and perfect sky, and you're infinitely more relaxed on the beach than anywhere else on earth.
What better way to leave the noise and air pollution behind than to head out to the sand and surf? Broken Head Holiday Park is literally a few steps away from the beach. Of course, we fully support the Leave No Trace philosophy, so enjoy the beach for your weekend camping trips, but leave it clean for fellow travellers as well.
10. Friends are less likely to cancel on you
As a general rule, the longer the group holiday, the harder it is for people actually to show up. It's totally understandable: everyone has their own lives, and who knows what could happen. Next thing you know, they can't make it for the two-week vacation you were eager about for the past year.
However, it's much easier for others to adjust their schedules and join in with weekend getaways. As a bonus, a short trip is a great way to find out who makes for a great travel buddy. If you're incompatible during a weekend camping trip, it will be over quicker, right?
11. No need for paid time off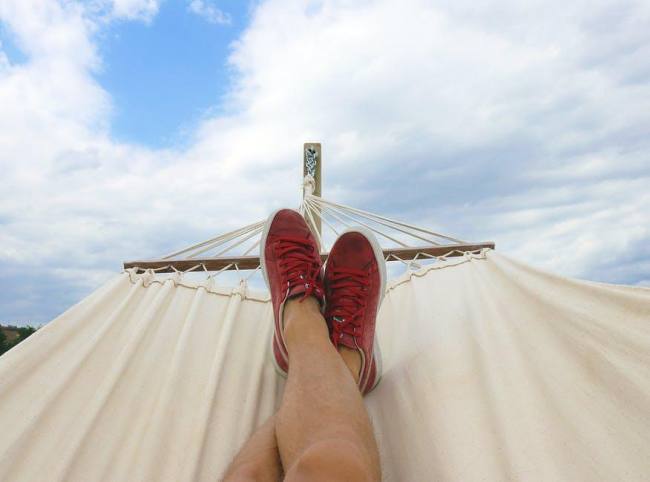 In some workplaces, it's easier to pull teeth than to negotiate for time off, even if you've earned it. Weekend getaways are easier to do because you won't miss out on workdays. If your work hours are flexible, put in a little extra time during the week so you can leave work early on Friday.
In the end, you'll have the best of both worlds: weekend getaways whenever you choose and your vacation days still intact for your longer trips.
12. Easier re-entry to everyday life
The hardest part about long holidays is getting back home to everything you were glad to leave behind. It's often disheartening to find an overflowing email inbox and new projects that started without you.
After an extended break, it takes time and energy to get your mind back into your everyday life. With a weekend getaway, you can simply take a leisurely drive back home on Sunday, enjoy a few hours of downtime, and be ready for work on Monday. You won't miss much in terms of work, family and friends.
13. Excellent getaway time management
As soon as you start your weekend holiday, the clock is ticking. This means that you'll dedicate more time to doing what you love and get through your bucket list quicker. If you're an adrenaline junky, pack every hour with something new to fill your weekend getaway with excitement.
This approach also works for girls' getaway weekends, where you can book group activities all over Byron Bay and end your holiday with a beachfront picnic over champagne.
14. Way cheaper transport costs
Compared to planning a getaway to a faraway destination, weekend camping trips are far more practical and affordable. You can take your car, bus, train, or taxi to your local campsite, which can't compare with paying for flights and hotels. Even better, carpool with your friends to get much better mileage for your petrol.
Broken Head Holiday Park is a short drive away from the heart of Byron Bay, so you can meet conveniently, and you'll be camping in no time.
15. Be totally spontaneous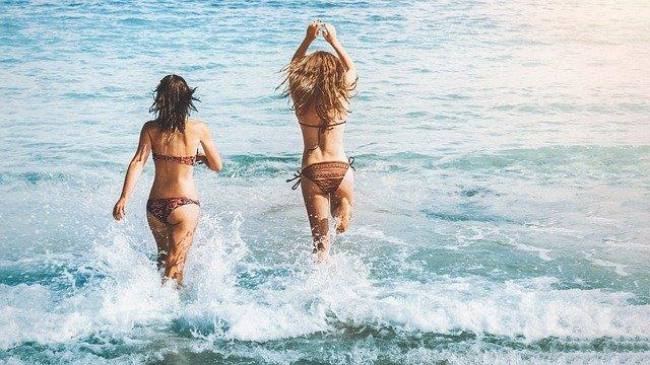 If you suddenly have a clear weekend, all you'll need is about 20 minutes to pack an overnight bag, and off you go! You don't have to plan every single activity on a short weekend getaway. You can easily discover new places and activities for your spontaneous weekend, make new friends, and thoroughly enjoy yourself every step of the way.
16. Pumped for more adventures
If you've been stuck in a rut, constantly thinking about your job targets, chores at home, school assignments, or financial plans, one break is all it takes to change your perspective. Weekend getaways offer endless adventure opportunities.
So as you get your work done, you'll be thinking of the next trail to explore, the next delicious camping recipe to try, the next surfing spot, the next lookout point. When you have an adventure to look forward to, you'll prioritise your responsibilities just for the chance to get out there again.
17. A better understanding of self-care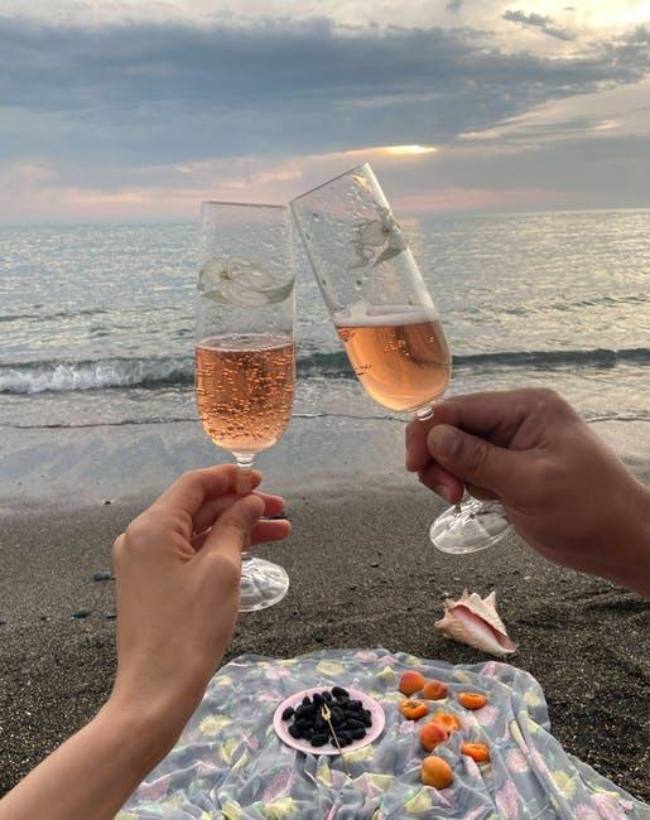 Weekend getaways are not a total escape from responsibility. However much we'd love that. A getaway is an opportunity to take care of yourself, to recharge and refocus so that every aspect of your life improves.
Spend time alone on a solo camping weekend, connect with your partner for an intimate getaway, or enjoy weekend camping trips with your family or friends—whichever you choose, your wellbeing is your top priority.
18. Build wonderful memories
No one weekend trip is exactly the same as another. You may camp at Broken Head Holiday Park every weekend of the year, and there will be something new each time:
You could camp solo,
Return with friends,
Book a cabin or arrive in a camper van,
Spend the entire weekend at the beach,
Curl up in your tent with a good book,
Enjoy a great camping cookout or explore the excellent Byron Bay restaurants within reach. Not to mention all the camping mishaps that make great memories too—we won't jinx your weekend holiday plans! Instead, use our camping checklist to take the hassle away from your trip.
19. Guilt-free escape
Guilt is a major barrier to enjoying me-time. We feel bad for getting away while others are working or being away from our kids or partners just to enjoy the outdoors. And as human nature would have it, others may guilt you into cancelling your weekend getaway simply out of jealousy.
However, the benefits of weekend getaways clearly outweigh any drawbacks. You'll be happier, look and feel much better, and you'll be more grounded as you make everyday decisions. When you feel great about yourself, thanks to a well-deserved weekend break, there's no room for guilt.
20. Share your experiences
A weekend getaway automatically makes you a more interesting person with lots to share. Most of us shy away from weekend getaways because we think they're too expensive or take too much planning. But as soon as you do it, you inspire others to give it a go.
With every weekend adventure, you gather photos, tips and anecdotes that will have others around you wishing to get away as well. Who knows, you may find a travel buddy to tag along for your next weekend camping trip.
Byron Bay all weekend, every weekend!
We love all our weekend guests here at Broken Head Holiday Park. Make Byron Bay your home away from home with our affordable accommodation for solo campers, groups and families.
With the beach at your doorstep and endless adventures in Byron Bay, you'll be happy to use our campground as a base for all your weekend camping trips. We have excellent overnight rates for our powered and unpowered sites, plus a choice of deluxe cabins. Book your stay with us today.