The Best Things to Do in Byron Bay for a Girls' Getaway

Sometimes you just need a weekend away. And sometimes that weekend away isn't with your significant other – it's with your besties. Spending time catching up, enjoying cocktails or a spa day together, booking a yoga class or trying out something new sounds like a recipe for a fun girls weekend away.
The perfect spot for your girls weekend is Byron Bay – it has everything you want from great beaches and good food, to fun activities and excellent accommodation. We've outlined some suggestions so you can start planning your next girls weekend away in Byron Bay!
What fun things will you try first?
Surf's up!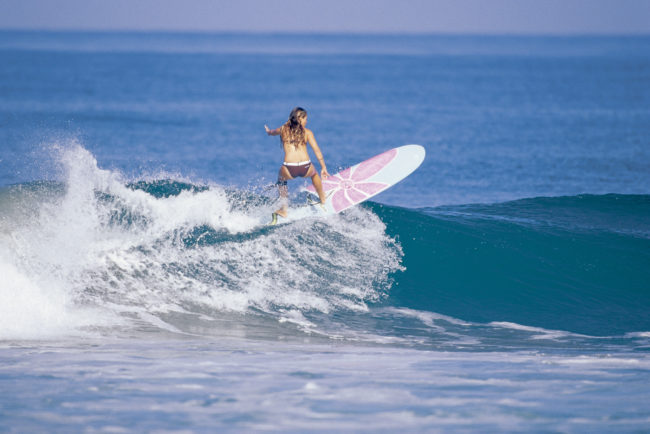 The waves in Byron Bay are considered world class for surfing so why try your hand at it? There are lots of surfing schools, so we can't list them all, but a few good ones are:
NOTE: In case surfing doesn't sound like your style, nothing beats a swim in the ocean or sunbathing on some of the most beautiful beaches in Australia. Make sure to always swim between the red and yellow flags because they mark the safest places to swim.
Stretch and unwind – Byron Bay yoga
Considered Australia's unofficial yoga capital, Byron Bay doesn't lack in options when it comes to this popular exercise. If you and the girls want to check out a class or two while on your girls weekend away, we suggest you go for one with John Ogilivie at Byron Yoga Centre.
He is considered one of the best teachers in Australia. Another option is Intouch Yoga, where you can take an open class at Suffolk Park Community Hall with Flo Fenton. No need to worry if neither works for you as there are lots of options.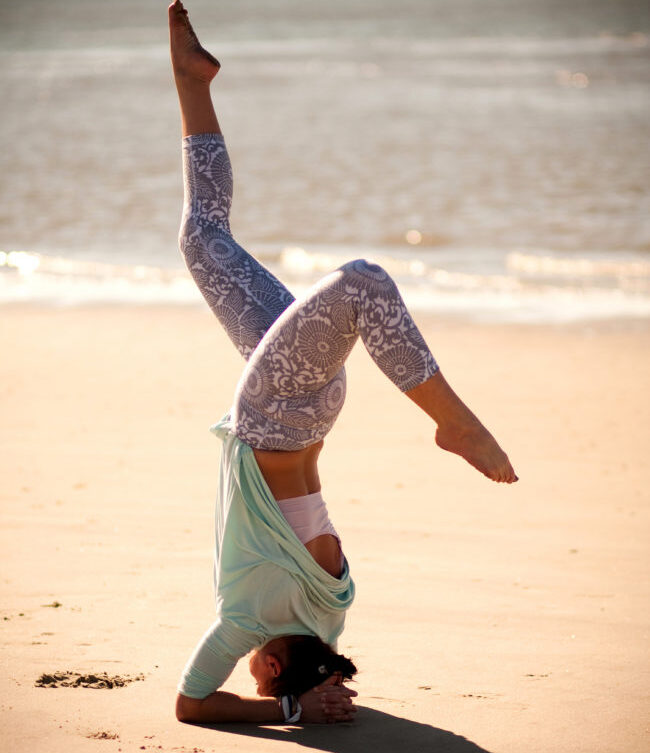 Be sure to take a morning or late afternoon class so you can leave time for other important to-dos, such as sunbathing or surfing, eating good food or a relaxing massage.
Or, better yet, combine activities and head to Main Beach where you can stop by Byron Bay Surf Club's second floor for one of the yoga classes at Beachside Yoga & Massage. Then hang out and book a massage on the booking board just inside the surf club's door.
If you're looking for more advanced yoga sessions, check out Space Yoga Byron Bay. Space Yoga offers classes in Bhakti meditation, kundalini yoga, restorative yoga, yin yoga, and specialised sessions like singing bowl sound healing and music medicine.
Treat yourselves to a spa

Take a break from all that surfing, swimming and yoga, and head indoors to recharge with a massage. Time it for late afternoon, so everyone gets completely relaxed and rejuvenated before heading out for your fun evening. There are lots of places to get 'your spa on' including the above Beachside location. Here are a few more options:
Where to tempt your tastebuds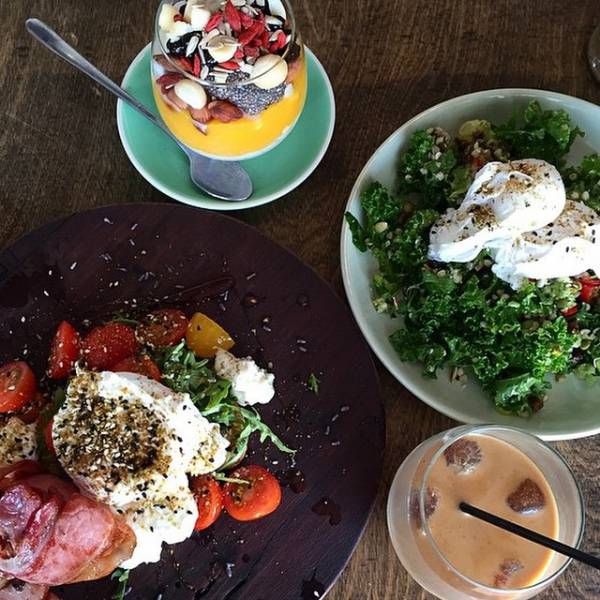 Besides the beaches, surfing, yoga and all the other fun girls weekend ideas Byron Bay offers, it also features an array of delicious eateries that just may serve one of your favorite meals ever. But if you're wondering which you should try with your girlfriends, we've already done the homework for you.
Bayleaf Café is one of the most popular breakfast spots in Byron Bay for a great cup of coffee with healthy sandwiches. For a vegan-friendly lunch, check out the General Store, and book your dinner at Barrio for grilled beef, lamb and vegetables, and great cocktails to boot. 
Even better, book a food tour with Taste Byron Bay, which takes you through farmers markets, exotic fruit farms, and a range of restaurants and cafés all around Byron Bay. For more ideas for a food-centric girls' getaway in Byron Bay, check out our posts featuring some of Byron Bay's most popular eateries: 
Shopping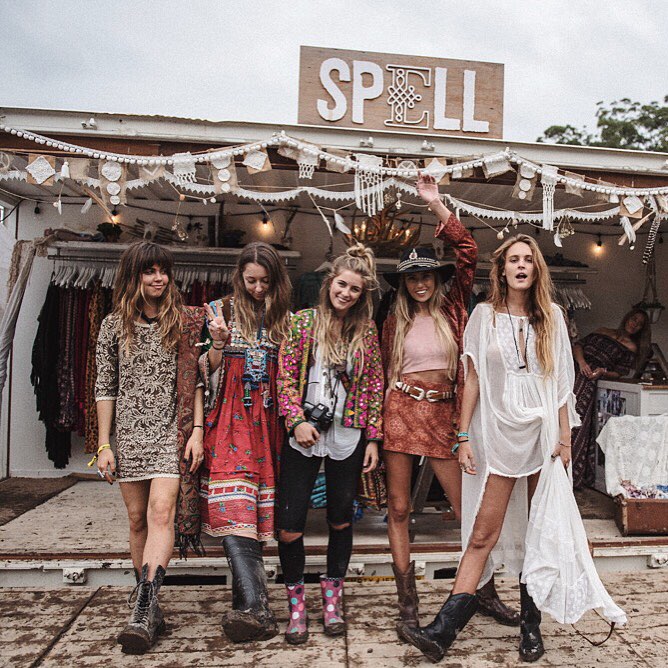 Image source: Spell
Byron Bay has lots of variety for you and your girlfriends to match your individual styles and tastes. Spell Byron Bay has a collection of vibrant, comfortable, bohemian outfits. At the same time, the Habitat Collective is full of gorgeous clothing to furniture and accessories, homeware and beauty products, all of which are entirely independent brands.
For your shoe fix, visit St. Agni, and swing by Mr Vintage for the broadest selection of denim, leather and vintage pieces to complete your look. Whatever your taste, you can shop till you drop on your girls getaway in Byron Bay.
Beaches galore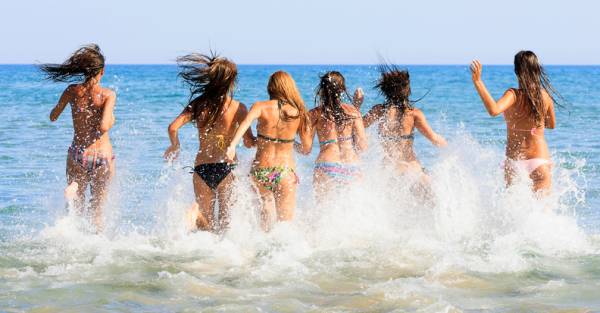 Byron Bay beaches are spectacular all year round, whether you want a picture-perfect escape for your Instagram fans, a good laugh with your girlfriends over a beach picnic, or dive right into the waves to swim and surf. The Pass is the perfect spot for a breathtaking ocean view and whale spotting, depending on the season.
For a beach picnic, head out to Belongil Beach and drop by the Treehouse Café later for live music. If you prefer a bit of an adventure through nature before hitting the beach, opt for the Three Sisters walking track, which you can access right from Broken Head Holiday Park.
Book your weekend stay with your girlfriends and head out to your beach adventures anytime.
Must-try experiences in Byron Bay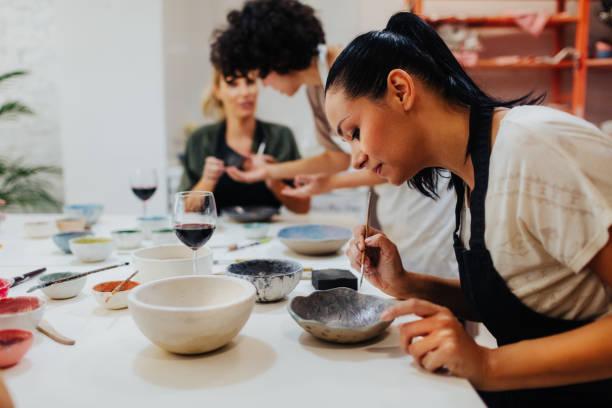 If you think beaches, restaurants and shopping are all you can do in Byron Bay, think again. There are plenty of unique experiences that you and your girlfriends will love.
Find a great place to stay
Pick a place where you and your girlfriends truly forget about the outside world and instead focus on catching up, relaxing and being steps from the beach. Broken Head Holiday Park offers excellent budget accommodation in Byron Bay for girls getaways, including beach cabins that sleep up to four people, and a two bedroom beach house which accommodates five. There's even more moolah leftover to treat yourselves with our special deals!
Sound like fun? We agree, so start planning your sure-to-be amazing girls weekend in Byron Bay, choose your accommodation and book online today!