9 Top Byron Bay Restaurants To Tempt Your Tastebuds

When you're planning your holiday in Byron Bay, you want to be sure to have a great time—enjoying the beach, going on adventures, relaxing with family and friends, and of course, eating great food.
Byron Bay restaurants offer world class cuisine and a variety of culinary delights that cover just about every international food genre. From French and Italian cuisine to comfort food and fresh Australian ingredients, let's dig right into this mouthwatering list!
1. Bayleaf Cafe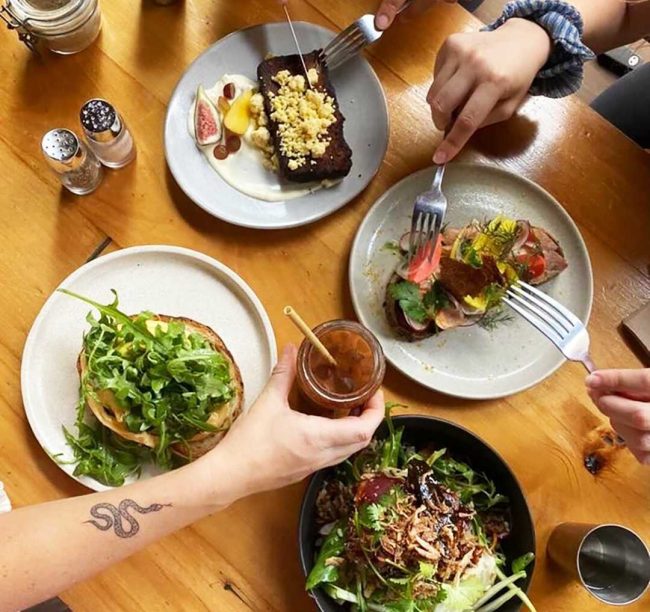 Image source: Facebook
This hip cafe is by far the most popular spot for any meal of the day in the entire Byron Bay area. Breakfast is a delight with a wide variety of menu items and lunch serves up mouthwatering cuisine. Catch an early dinner either inside or outdoors to complete a day of adventures in Byron Bay. For foodies with dietary requirements, try their gluten and dairy free cupcakes.
2. Fishmongers Byron Bay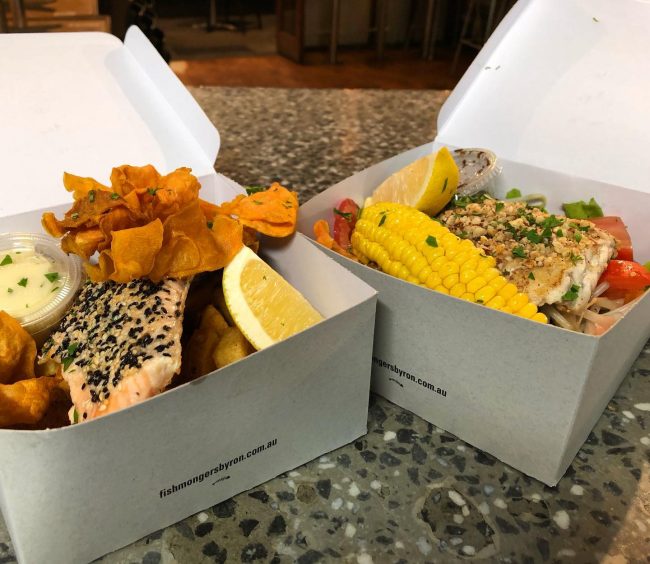 Image source: Facebook
Fishmongers is perhaps best known for by the locals and visitors to the area for turning humble fish and chips into a gourmet dish. It has groomed its reputation for serving fresh, fast seafood over the last 15 years since it first opened its doors on the beachfront. You can even order a takeaway to eat in the comfort of your holiday accommodation served in reusable or recyclable containers.
3. Kinoko Sushi Bar and Restaurant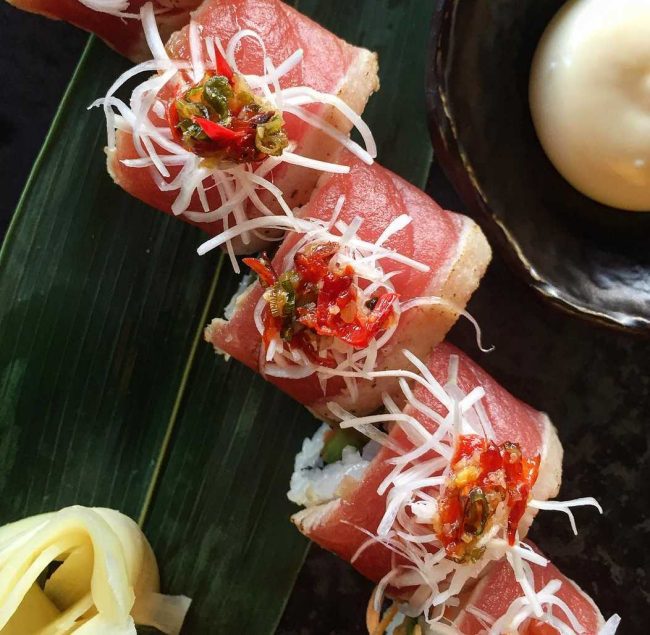 Image source: Facebook
Traditional Japanese cuisine, innovative sushi and fusion dishes created by professional chefs are the drawcard for guests to Kinoko from far and wide. Set in the heart of Byron Bay, the restaurant has a clean and contemporary look creating an inviting atmosphere and feel. This is a must-visit among these Byron Bay restaurants to sate your need for great Asian flavours.
4. Italian at the Pacific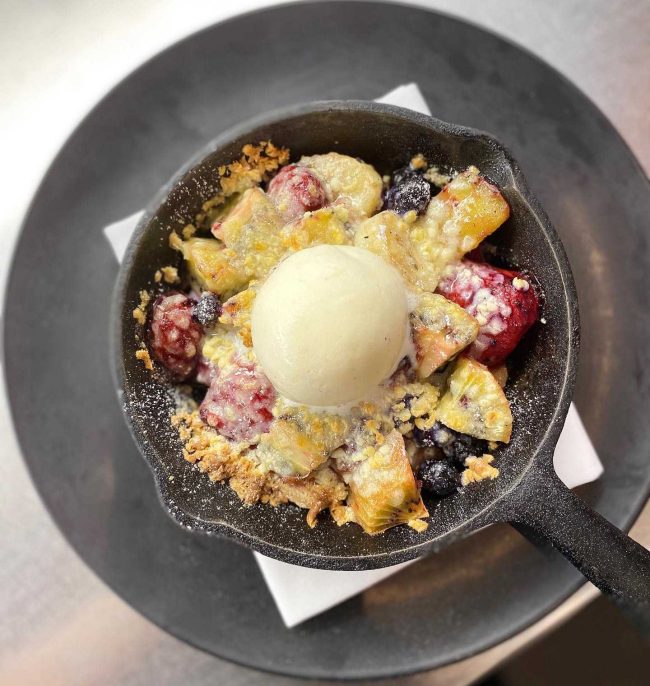 Image source: Facebook
What would a top list of Byron Bay restaurants be without mentioning an Italian offering? Italian at the Pacific is set directly across from the main beach and is popular for serving generous portion of hearty Italian cuisine seven nights a week. The dessert specials are created weekly by the chef from local produce that is in season at specific times of the year.
5. Manna Haven Café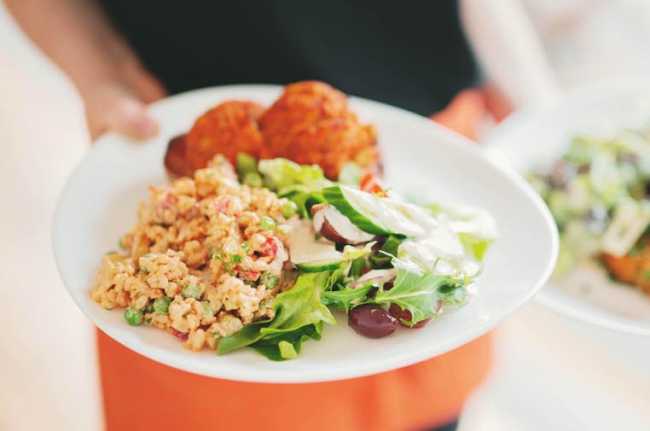 Image source: Facebook
Manna Haven makes the list of the best vegetarian Byron Bay restaurants. Their menu evolves every week, but one thing is consistent: fresh, wholesome food made from local produce. Everything from salads to smoothies is vegetarian, vegan or gluten-free, and you can order takeaways or enjoy your meal in their relaxing outdoor garden.
Manna Haven is in the heart of Byron Bay, so whether you have dietary requirements or want to try some delicious healthy food, swing by and enjoy a hearty lentil burger or a mouthwatering vegetarian curry. We promise you won't even miss the meat!
6. Dip Café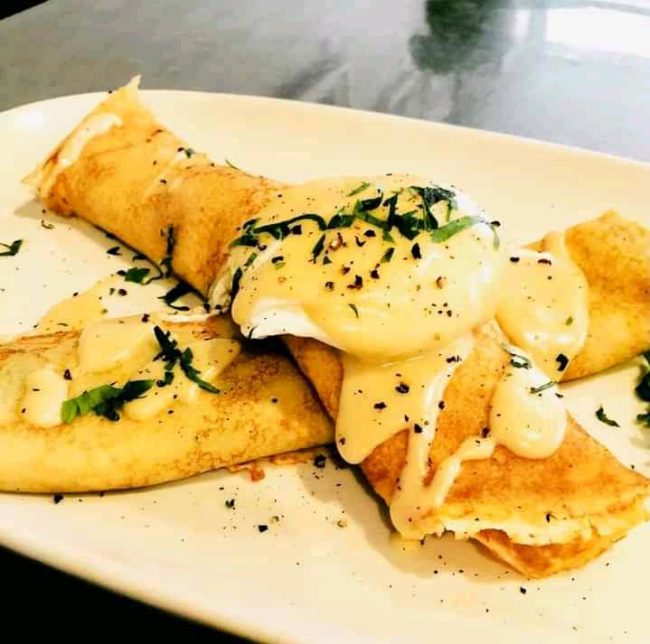 Image source: Facebook
DIP stands for dining in Paris, which is exactly what you get when you walk into this restaurant. This French bistro café is open all week long, so you can try their French breakfasts and lunches, as well as their Friday and Saturday night dinners. The beautiful décor, eye-catching antiques, soothing jazz music, made-to-order menu, and classic French table service will transport you straight to Paris.
All their ingredients are available locally and delivered daily. You will find out how amazing the Dip chefs are with 100% Australian produce. Don't miss the delicious Croque madame (hot toasted ham and cheese sandwich with a sunny-side-up egg) for breakfast.
7. Di Vino Byron Bay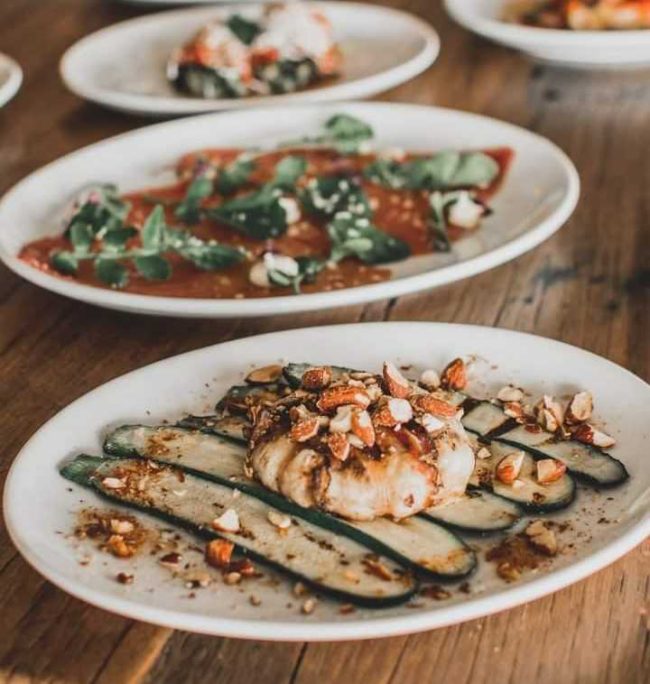 Image source: Facebook
If you're a fan of fresh, homemade pasta, Di Vino is the right place to be. This rustic Italian restaurant is great for both locals and visitors who want a taste of Italian food and wine. Di Vino is one of the best Byron Bay restaurants for rich, hearty and authentic Italian food and a relaxing atmosphere. It is best known for its fresh tagliotini and pappardelle, cooked with a full-flavoured ragu and matched with a glass of Italian or Australian wine.
There are few seating spaces at Di Vino, so book your place in advance online. There's a $20 booking guarantee per person, which we believe is an absolute steal for the quality of food and service at Di Vino.
8. BayGer Byron Bay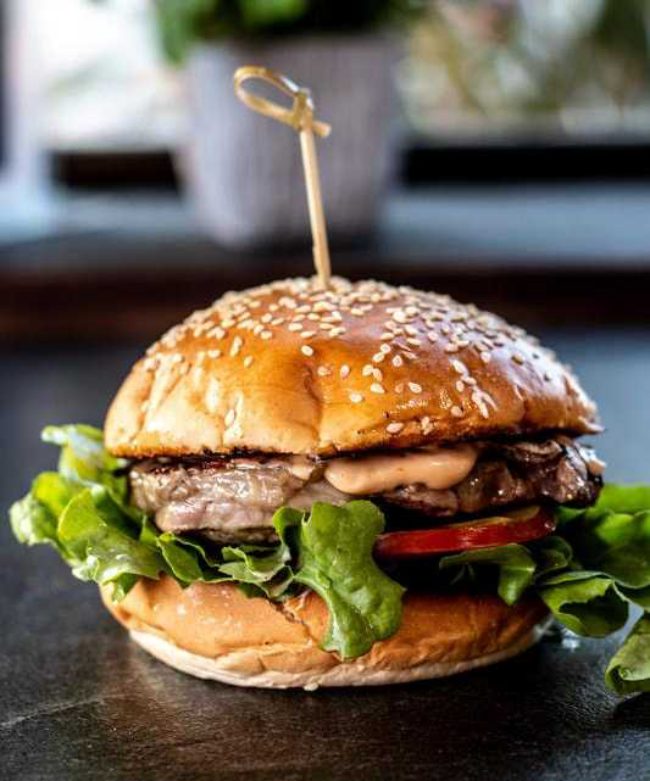 Image source: Bayger
BayGer is big on healthy, affordable gourmet burgers and signature sauces. This restaurant is an inspired family and community effort to make high quality, healthy comfort food. Using grass-fed beef and lamb, and free-range chicken from local farmers, BayGer's burgers (pun intended) are available on order to guarantee the best flavour and nutrition.
The great thing about BayGer, other than their super creative menu, is the open plan kitchen. You can watch your burger cooked from scratch, assembled and served right before your eyes. Each burger has artisan buns, with a choice between wholemeal, brioche, Turkish and gluten-free buns for their beef, chicken, lamb, cheese, and fish burgers. BayGer is one of the few Byron Bay restaurants that truly turns fast food into gourmet quality, and for about $10 per burger, what's not to love?
9. Trawlers Bar & Kitchen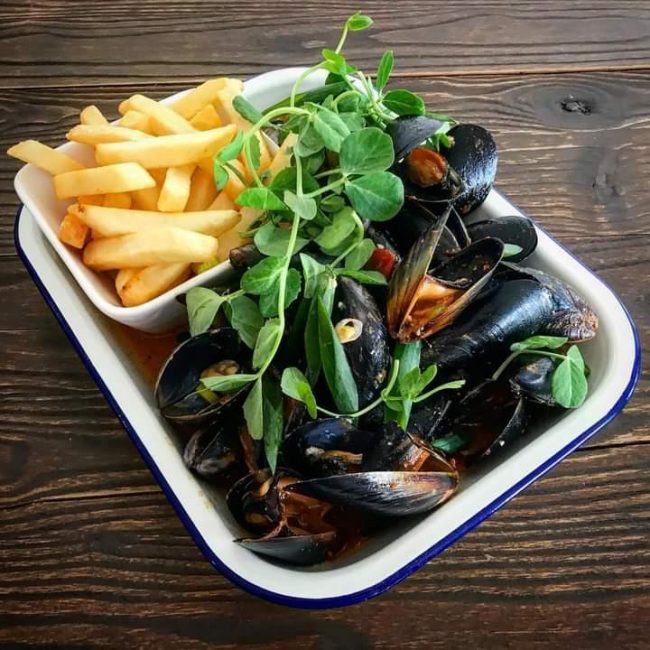 Image source: Facebook
For classic Australian food, great coffee and draft beer, look no further than Trawlers – OK it's slightly out of Byron Bay in Brunswick Heads but where else can you find calamari with smoked garlic mayonnaise at a bar with an excellent river view? Their fully stocked bar is a definite crowd-pleaser, and their cocktail menu is probably the best in Byron Shire. Trawlers is popular not just for their food and drink but also for their friendly staff and great service.
This restaurant is also dog friendly, so you can always drop by with your four-legged friend and enjoy a good drink and snacks. Try out their lamb, salmon, risotto, and the famous Trawlers duck rolls.
Delicious food + affordable place to stay in Byron Bay
All these restaurants are within reach of Broken Head Holiday Park in Byron Bay, so keep this list handy when you book your holiday with us. You can choose to go exploring and eat out, or order a takeaway to enjoy at our beachfront accommodation. Whatever you decide, these Byron Bay restaurants will give you endless culinary delights for your holiday.