10 Tips For Keeping Your Campsite Clean & Tidy

You have been planning your camping trip for weeks, booked the perfect campsite, and you're excited about your getaway in nature. Imagine that you arrived and found your camp filled with litter: plastic bottles and wrappers all around, toilet paper in the bushes, cans and bottles everywhere.
Leaving rubbish around a campsite is inconsiderate to nature and fellow campers, and an eyesore to boot!
Here at Broken Head Holiday Park, we firmly believe in the Leave No Trace philosophy to respect nature and maintain a clean, sustainable beachfront campsite. The Leave No Trace principles include planning ahead, proper waste disposal, respect for all wildlife, and being thoughtful about other visitors.
With this in mind, here are our top 10 tips for keeping your campsite clean and tidy for yourself and fellow adventurers.
1. Choose established campsites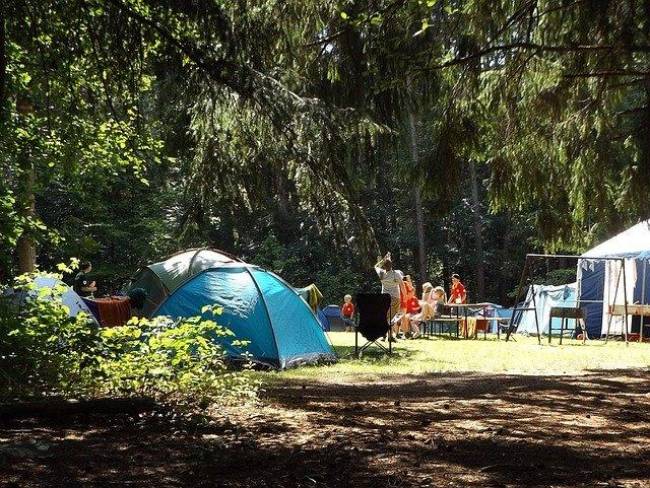 Go for well-established campgrounds since they have clearly marked boundaries between the site and the surrounding environment. You won't have to set up a satellite camp and interfere with the habitat next to the base.
2. Start with clean gear
Before you head out to your campsite, do a thorough cleaning of your tent, backpack and all your other gear. Get rid of crumbs, stains, or odours that might attract pests or animals when you're outdoors.
3. Choose reusable camping cookware
Use utensils and storage containers that are easy to wash and pack away after cooking and eating outdoors. Reduce your camping space and weight by using collapsible cups and washbasins that fold down easily. Remember to spread out a tarp or ground cloth before you start your camping food prep. This will catch all the crumbs and keep pests away.
4. Carry a clothesline or clotheshorse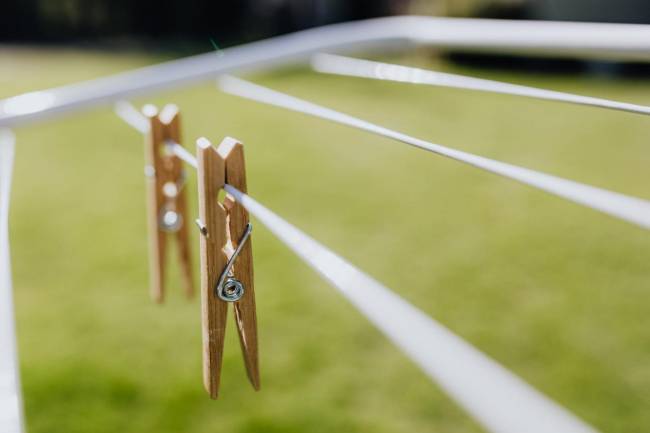 Don't throw your washing on tree branches, and don't hammer some nails into trees to loop your clothesline. Simply tie the lines around the branches and hang up your clothes to dry. Better yet, bring a foldable clothes horse and set it up beside your tent or camper van on laundry day.
5. Use camping furniture as much as possible
Camping chairs, tables and stools are lightweight, comfortable and easy to set up. They are certainly better than moving logs or rocks when you want to sit down. In fact, the simple act of moving a log can seriously disrupt a habitat. Many creatures make their home underneath these naturally occurring features, so keep them intact and bring your furniture.
6. Use a pop-up hamper as your rubbish bin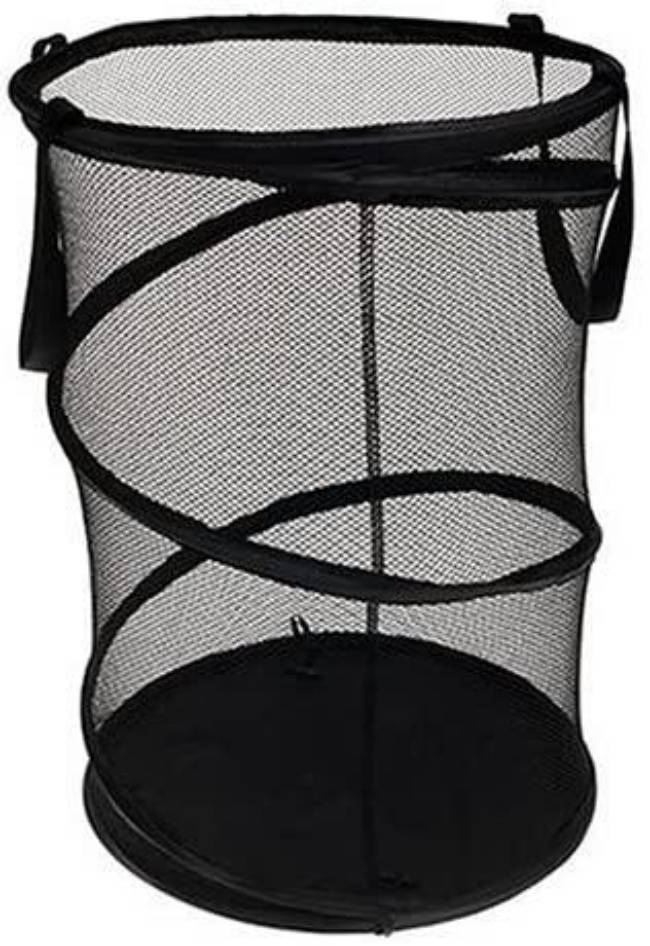 Image source: Amazon
Pop-up hampers are great for storing your dirty laundry at home, but they also work great as bins when you go camping. Choose a hamper with a lid or zip, line it with a rubbish bag and throw all your rubbish in there as you go.
7. Clean your campsite before dark
When you clean up before the sun goes down, you will see better and work faster as you collect the rubbish around you. You also get to cosy up for the night without interruptions from scavenging animals. After all, nobody likes to collect rubbish late into the night.
8. Watch out for micro-rubbish
Eggshells, cigarette butts, potato chips, fruit peels and pips may seem insignificant, but they all count as campground rubbish. Pick up everything that you came with, and be as thorough as possible.
9. Use eco-friendly soaps and cleaning alternatives

Image source: Amazon
We recommend Dr. Bronner's biodegradable soaps for everything from bathing to cleaning your camping utensils. If you can't find this type of soap, the ashes from your campfire make a great scouring agent. Always separate food remnants from the greywater and dispose of them appropriately.
10. Pick up after your pets
If you're camping with your four-legged family members, bring plastic bags to collect their poop. Don't assume that it is all-natural waste and leave it behind. Your campsite should have adequate bins for all your rubbish, so drop off your rubbish bags as you head out.
Responsible camping begins with you!
Keeping the environment clean is everyone's responsibility. The best camping advice is to treat your campsite better than you treat your home. Check out these extra camping tips to stay clean outdoors, and plan your holiday with us at Broken Head Holiday Park today.