What's On? How to Spend Australia Day in Byron Bay

Australia Day 2023 falls on Sunday 26 January, but it's observed on Thursday 26 January giving people a day off. Because most Australians have the day off for the holiday, it's the perfect opportunity to plan a surf, sun, swim or other fun day out.
Whether you're spending Australia Day in Byron Bay with your family, friends, loved one or on a solo adventure, here are a few great ideas for Australia Day in Byron Bay…
Australia Day Ceremony 2023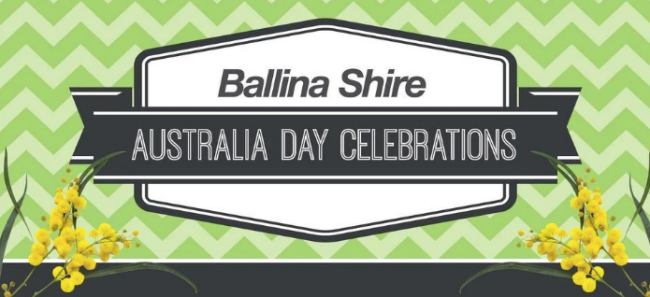 What better way to kick off Australia Day than participating in an Australia Day ceremony?! The ceremony starts at 9am Australia Day and is being held at Lennox Head Cultural Centre, in Byron Bay, Australia.
The ceremony will acknowledge and uplift various brilliant individuals in the community as well as all of the dedicated community groups with the2023 Australia Day Awards Program. The ceremony will also welcome the newest Australian Citizens!
Opera singer Katie Rutledge and young Alstonville singer and songwriter Levi Maxwell will be entertaining the event. The ceremony will be co-hosted by Liz Ellis and Sandra Jackson.
For more information on the event, check out the event page here.
3-Day Yoga and Health Retreat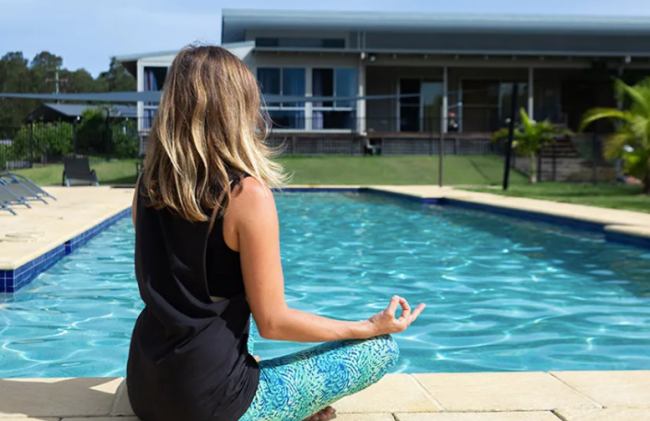 Relax and rejuvenate yourself this holiday weekend with a 3-day yoga and health retreat. This weekend wellness retreat features various  wellness sessions, yoga classes and includes two complimentary treatments at the Wellness Centre.
Spa participants will also have time to enjoy the mineral salt swimming pool. And when you're not relaxing at the spa, feel free to explore Byron Bay's beautiful beaches. 
To learn more about the retreat, click here.
More Australia Day Events on Sunday 26 January:
Rotary Mullumbimby Community Day at Mullumbimby Pool
Time: 10am to 3pm
Where: Petria Thomas Swimming Pool, Jubilee Ave, Mullumbimby
Details: Free entry to the pool including prizes, a sausage sizzle, and much more.
Survival Day – Byron Bay
Where: Apex Park, Byron Bay
Details coming soon.
Ocean Shores Community Association Mullet Throw Championship
Time: 3pm-5pm
Where: Ocean Shores Public School,166 Shara Blvd, Ocean Shores
Details: Free sausage sizzle, giant lamington, Aussie singalong and Mullet Throwing championship with prizes. 
Check out the full list of Australia Day community events held over the weekend.
Byron Bay Australia Day Accomodation
If you're looking for pleasant and affordable Byron Bay accommodation for Australia Day we can help you out.
Broken Head Holiday Park has a wide range of accommodation, including campsites, beach shacks, and cabins, as well as deluxe beach cabins if you prefer a little more luxury.
Contact us to book your stay now, we look forward to seeing you on Australia Day!