How To Enjoy Night Camping Without a Campfire

Broken Head Holiday Park doesn't allow campfires but you can still have a good time at night on your next Byron Bay camping trip. Here are some tips for lighting up your campsite, cooking, staying warm, and having fun without a campfire. 
Lighting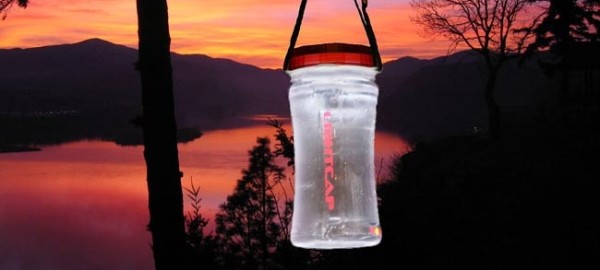 When you're out in nature, you might be surprised at how dark it can get at night. As a rule, you should always bring a flashlight or lantern when you go camping whether you are able to have a fire or not. LED lanterns are energy-efficient and can provide bright illumination. Make sure to pack extra batteries or consider using rechargeable lanterns.
There are plenty of ways to light your campsite so you can find your way around safely too. String up solar lights or use lanterns to create a cozy, photo-worthy glow. 
Solar-powered lights are a great eco-friendly option for illuminating your campsite. These lights absorb sunlight during the day and automatically turn on at night. Solar-powered string lights, stake lights, or lanterns can create a warm and ambient atmosphere.
While glow sticks don't throw light very far, they can be useful for creating a path or making yourself visible in the dark. Glow sticks or light sticks are inexpensive and provide soft ambient lighting. They are safe, waterproof, and can last for several hours. They can be hung around the campsite or used to mark pathways and tent entrances.
Cooking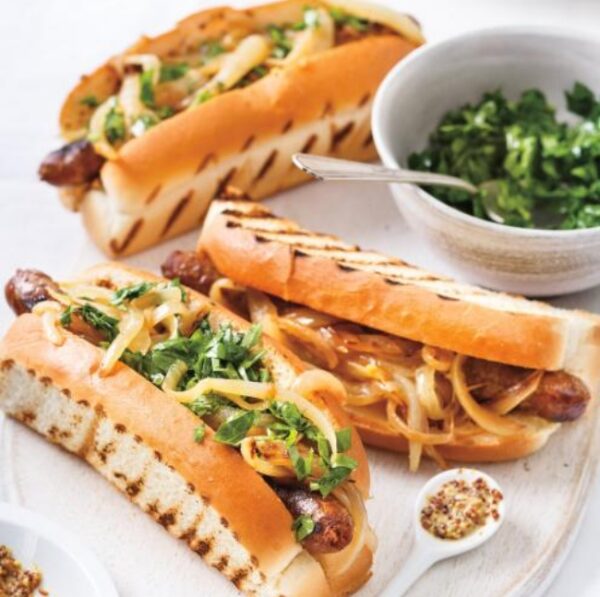 Just because you don't have a campfire doesn't mean you can't make classic campfire snacks! There are plenty of camping meals and treats you can make without a fire. If your campsite allows camp stoves or grills, you can make all kinds of meals, from skillet meals and foil packs to sausages, skewers, and more. 
You can even make s'mores on a camp stove. Use your camp barbeque to make gourmet hot dogs like merguez dogs with caramelised onions or Mexican-inspired chorizo hot dogs.
Or, using foil packets, you can create easy, delicious meals on the grill without the need for a skillet or pan. At Broken Head Holiday Park, our campsites have a camp kitchen with two barbeque grills, a refrigerator and freezer, a microwave, toaster, seating area, and sink for washing up. 
Warmth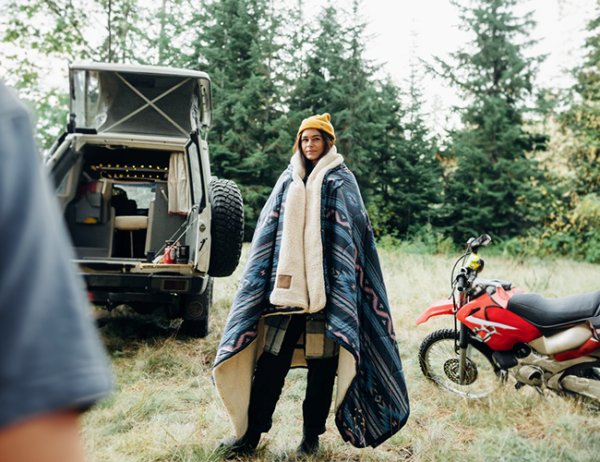 Fortunately, in Byron Bay, it rarely gets very cold; the coldest month in Byron Bay is July where the average daily maximum is 19.4 ºC and the minimum 11.7 ºC. Still, when camping outdoors, it's important to stay warm and comfortable. 
If you can't build a fire, you can simply bundle up with a sleeping bag, extra layers of clothing, and warm blankets. If you want a little extra comfort no matter the weather, you can opt for a beach shack or a cabin. 
At Broken Head Holiday Park, our beach cabins offer all the comforts you could want just steps from the beach.
Entertainment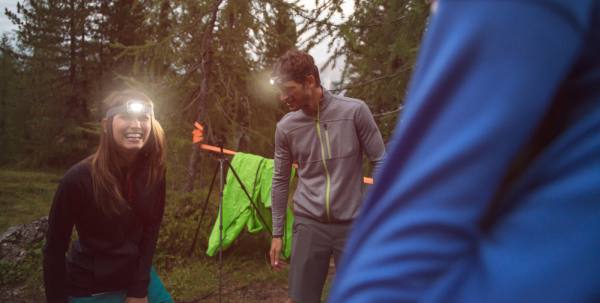 One of the best things about being out in nature is the opportunity to go star gazing. Whether you're on a romantic getaway or a family holiday, there's something special about taking the time to get quiet and look up at the wonders of the night sky. 
Learn about different constellations beforehand and try to identify them together. Use a stargazing app or a star chart to help locate and name the constellations.
You can even use headlamps and lanterns for nighttime entertainment. You can play cards or board games, or make shadow puppets with a flashlight or headlamp. Just be sure to avoid areas with tripping hazards, ensure everyone has proper lighting, and have fun while enjoying the nighttime camping experience.
There are also plenty of games you can play in the dark. 
Book your next camping trip today
Many campsites don't allow campfires during wildfire season or all year long. Not to worry, because as this post shows, there are lots of ways to stay warm and have fun without the need for a fire!
At Broken Head Holiday Park you can enjoy affordable accommodation ranging from beachfront campsites to cosy beach shacks and deluxe cabins. Enjoy our upgraded camp facilities, unspoiled natural surroundings, and all that Byron Bay has to offer just a short drive away. 
Book your next camping trip at Broken Head Holiday Park!