Family Camping: Expectations vs Reality

When parents think about camping they might shudder at the thought of it.
The idea of dragging their kids into the great outdoors, to sleep in tents (or even a cabin), with no fridge, no TV … they assume they'll have to spend the whole time listening to a volley of complaints.
But the reality is, we bet you and your family will have an amazing time if you take the leap and book a camping holiday. Byron Bay offers all kinds of awesome things to do, plus spectacular views, amazing beaches and great food.
So we're here to bust the myths surrounding camping— and, like lots of other families before you, once you go on one camping holiday, it won't be your last.
Expectation: Kids will complain the whole time.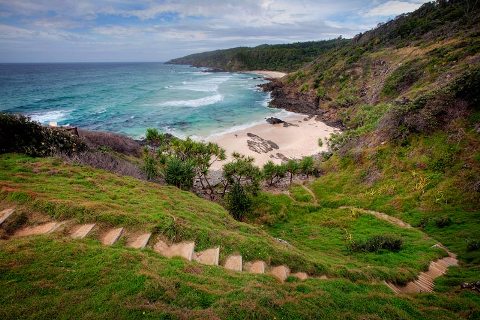 Reality: Your kids will LOVE it.
We're here to tell you that your kids will have a blast checking out all the amazing surroundings, including the beach that's situated a hop, skip and a jump from our campsite.
There's so much to do in Byron Bay, from simply hanging out at Main Beach, to kayaking with dolphins, from taking a hike in the hinterland to having a snack at one of the cafes and people watching.
Browse our activity blog posts, and we bet you and your family will get super excited about coming here for a camping holiday.
Expectation: The children will hate sleeping outdoors.
Reality: We bet they won't mind a bit, especially after a fun day in Byron Bay.
If you're camping, pick out a tent that will comfortably fit your family, so everyone doesn't feel like they are stuffed in there. Get camping beds so you're off the ground, and you can make it comfortable for everyone to sleep.
There are so many types of camping beds to choose from that can make you easily forget you're in a tent.
And, of course, you can always book one of our beach shacks  or beach cabins for your family and still get a taste of the camping life.
Expectation: They will hate unplugging.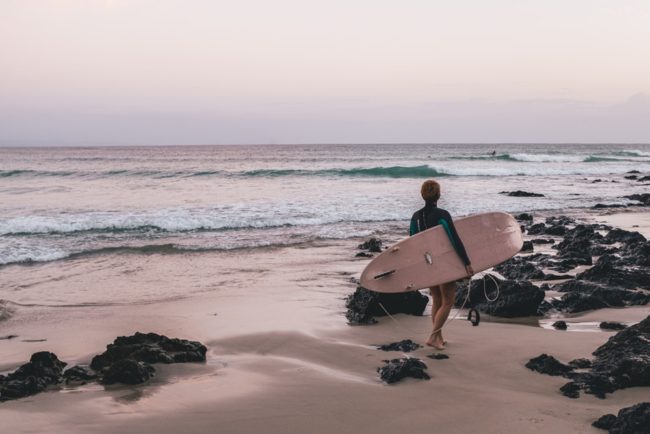 Reality: They will love being in the fresh air, having that fun bonding time with their family.
These days our children spend so much of their time in a rigid schedule from going to school, going to lessons or sports after school and then "scheduled" play time with friends.
A family camping holiday is a chance for you to allow your kids to relax, forget about the schedule and just enjoy the outdoors. They can play games, connect with parents and siblings and maybe even make friends with campers in other campsites.
Plus, a camping holiday allows you to teach your kids some new skills from fun ones like snorkelling, to more practical like how to cook on a BBQ.
Expectation: They won't appreciate their surroundings.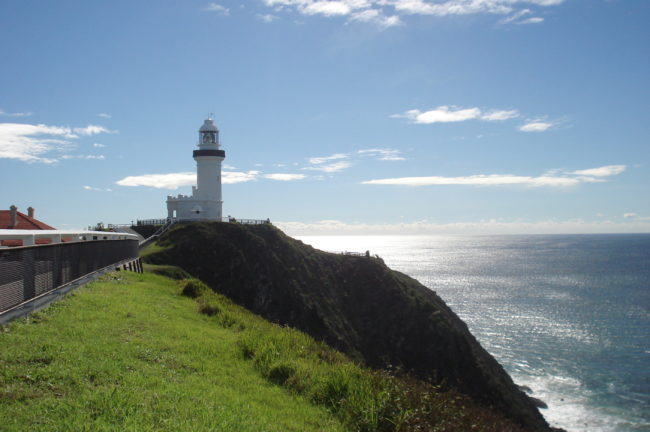 Reality: You'll hear tons of "ooos" and "ahhs" and "wows."
It's hard not to appreciate the beautiful setting that is Byron Bay. Take them to the Cape Byron Lighthouse that first morning to watch the sun rise, and we can bet all of you will be standing there in wonder.
The views, the sounds of the ocean waves crashing around you and sharing the experience of being among the first to see the sun rise in Australia will be an awesome way to start off your family's camping holiday on the right foot.
If it's the right time of year you can even do some whale watching from the lighthouse.
Then, plan to check out all the other awe-inspiring lookouts, hikes and water activities that Byron Bay has to offer. We know your kids will be amazed at everything they'll see!
Expectation: They won't eat.

Reality: Even the pickiest of eaters will find food they enjoy.
While we all wish our kids would be open to more food options, we bet you can get even your pickiest eaters to try out some of the camp food you'll make. They might have fun picking out fresh food with you at the Byron Farmers Market that you can make back at the campsite on one of our BBQs. Or perhaps they'll get into trying new food when they are sitting outside by the ocean at one of the excellent restaurants in Byron Bay.
We have several recipe round ups that can help you prepare for the trip and make sure the kids worry more about what's next on the agenda than what they are going to eat.
Head to BHHP for an amazing family camping holiday
We know between our excellent facilities and cool location, you and your family are sure to have a blast on your camping holiday—whether it's your first or 15th. The surrounding Byron Bay Area provides so much to do for any family that you won't lack from activities, and our campsites, beach shacks and cabins offer reasonable accommodation for the whole family.
So don't delay anymore, and book your camping accommodation at Broken Head Holiday Park now! If you're still apprehensive, read our article on  camping with toddlers for some great tips.