Camping on a Diet: Tips & Tricks to Keep You Trim

It's January and that means it's the time of year that people normally promise to eat healthy and exercise more—you know, shed those pesky Christmas pounds. However, the summertime weather in January and February is ideal for going on holiday, giving you more opportunities to indulge rather than cut back. But a holiday, especially a holiday in Byron Bay where you can plan your camping food, doesn't have to ruin your diet.
Follow this advice, and you'll keep on track even while having a fabulous holiday.
1. Plan ahead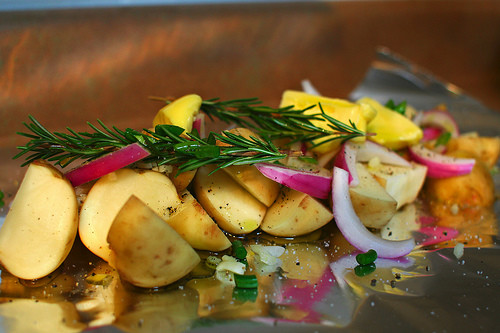 Forget the hot dogs and marshmallows, instead opt for healthier camping food, either bringing with you fruit and veggies or buying local, (perhaps at the Byron Bay market) and making a menu plan for any meals at the campsite. Consider bringing your crockpot (make sure to reserve a powered site!) so it can do the work for you while you're out and about getting in your daily exercise exploring the many things to do in Byron Bay. Making something like these camping meal ideas: pulled pork or flavoured chicken for sandwiches that can cook all day in the crockpot, gives you an easy starting point to create a healthy dinner, add in some smart sides like roasted veggies, brown rice or beans and you'll have yourself a diet-friendly camping meal. (Keep in mind if you stay at Broken Head, there are some great BBQ facilities to help you make your diet-friendly food for camping!).
2. Drink plenty of water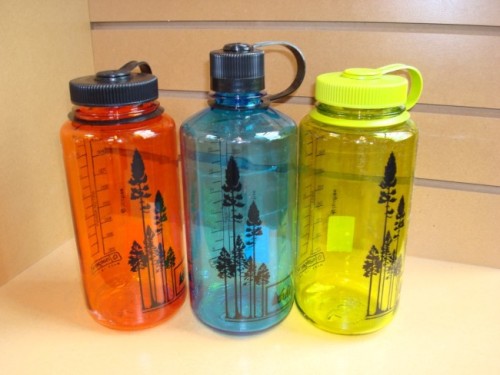 Don't forget to drink lots of water during your camping holiday. Water is key to keeping hydrated (especially important during these summer months) but also feeling full between meals. A good rule of thumb is to drink (at least) two 1 litre water bottles (about eight glasses) throughout the day—perhaps filling up in the morning before leaving camp, then filling up mid-day (maybe at your picnic lunch!) and drinking the second by the time you get back to camp for the evening.
3. Don't skip brekkie
You've heard it before and you'll hear it again: Breakfast is the most important meal of the day. That holds true on a holiday, too. Don't fill up on pastries, bagels or a bowl of sugary cereal because not only are these not good for the diet, they won't keep you going all morning. Instead, scramble eggs (see tip #3 in our camping hacks post for how to easily bring along eggs on a camping holiday) and make, for example, an egg sandwich with whole wheat English muffins, avocados, tomato and bacon. Or if you're looking for quicker breakfast before you head out to fun activities in Byron Bay, pack protein bars or pre-measured bags of toasted muesli (mix with yogurt and fruit if you have time).
4. Fruits and veggies are a must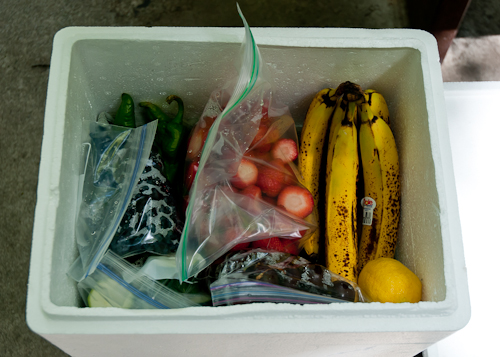 Try to avoid processed foods, and pack up fruits and veggies to eat during your camping holiday. Pick ones that don't bruise as easily for transportation such as oranges, apples, carrots and celery; these also travel well in packs for during the day snacks. Bananas are a great option, too, since they don't need refrigeration, add easily to many breakfast options and are perfect camping snacks. Byron Bay is also home to many local markets, so there's no excuse not enjoy fresh, low calorie produce. You can even get organic food in Byron Bay at most markets so you can keep refilling your camping food.
5. Order thoughtfully and slow down for meals out
Of course, you're on holiday though so you should still be able to try out some of the many excellent restaurants in Byron Bay. Thankfully, there are plenty of great Byron Bay restaurants that serve healthy food or at least have good-for-you options in addition to some indulgent ones. So if you make good choices, you can easily stick to your goals.
6. Give yourself a break!
Armed with all these tips and tricks, you'll  easily be able to enjoy your holiday while on a diet. It's much easier than you think to stick to it with just a little extra planning. But keep in mind, you are on a holiday so split a yummy dessert with your partner or grab a few drinks with your mates at a local Byron Bay pub after a long, fun day out in the sun and surf. Keep in mind, that as long as you don't go crazy during your holiday and mostly make smart choices with a few allowed indulgences, then you're sure to keep moving on your diet.
Stick to your diet while camping at Broken Head
Reserve your camping site at Broken Head Holiday Park for your summer holiday this year, and you'll easily be able to keep to your diet. With our BBQ facilities on site, powered campsites and some good-for-you camping meal ideas on your part, we make it easy to stay on track with healthy lifestyles.