10 Important Camping Items You Should Never Forget

Have you ever arrived at a campsite, started setting up your tent or unpacking the car, and then realised you've forgotten some important camping items? It can happen even if you're a camping expert but it's a real pain especially if you're nowhere near a shop that sells camping gear.
Which is why we've put together a top 10 list of important camping items that guarantees you will have everything you need when you go on holiday. Let's dive in!
1. Extra sleeping gear
It's not essential to have inflatable camping beds or fancy sleeping bags  when you're camping. But they make you feel more comfortable and can help overcome sleeplessness when you're camping. If you're not a great sleeper then you might want to pack one or all of them to avoid getting grumpy from lack of sleep, not to mention a sore back or neck!
2. Wet wipes & quick hygiene
If you're camping somewhere without an amenities block, a hot shower won't be readily available. However if you have a pack of wet wipes on hand you can quickly feel refreshed after a day of hiking or spending time at the beach. Dry shampoo is also the perfect camping accessory if you can't access a shower.
Pack a bottle or two of hand sanitiser too, this is not only for stopping the spread of the coronavirus, but also good for cleaning and disinfecting hands before a snack or lunch if water is in short supply.
3. Electric chargers
If you want a complete off-the grid experience, then you may consider skipping this part. However technology, such as cameras, tablets, phones, and kindles, can come in handy if you want to take photos, need to phone ahead to make a campsite booking, or want to keep the kids entertained on a rainy day.
So do a check to ensure you have all the right chargers for your gadgets before you leave and choose a campsite or accommodation with electricity so you can charge them when you get there. Alternatively you could look at getting a solar power charger if you don't want to rely on electricity.
4. Insect repellent
In spring and summer you might want to ensure you have insect repellent with you. They're only tiny but mosquitos can be annoying at a campsite when you just want to be enjoying yourself. So if you don't want to spend days or nights scratching don't forget this camping item!
5. Top quality tent
It would be unusual to forget the tent if you're going camping but it can happen. This is why it's important to double check that you have actually packed it. Buying a quality tent is important for getting a good night's sleep, for safety and privacy and keeping your clothes and gear dry. But most of all, your tent should be easy to set up, so you don't waste that much time on it and can commit to other fun camping activities!
6. First Aid kit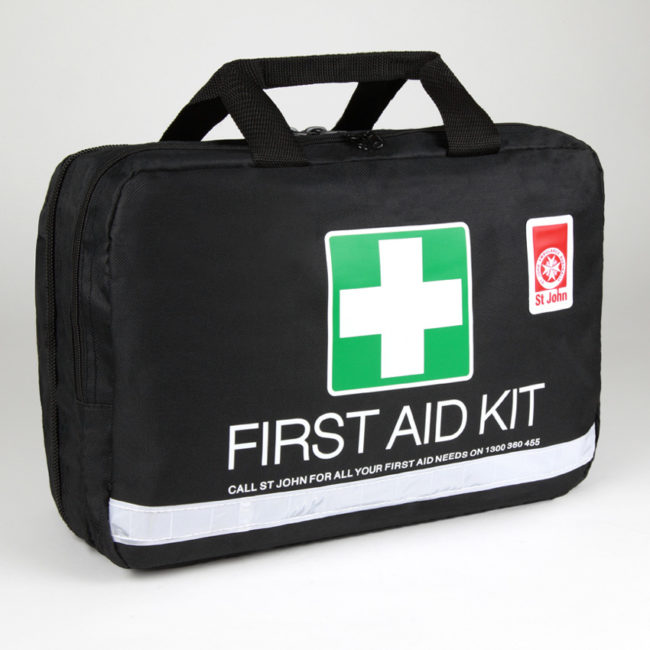 Image source: St John
This camping item is a must-have! You never know what may happen. You can accidentally cut yourself, injure your knee, or have a headache. And when camping, a chemist isn't on every corner. Therefore, make sure to bring bandages, aspirin, other pain killers, and allergy pills to keep everyone safe!
7. Energy boosters
If you love camping activities, such as cycling around, hiking, or building a sandcastle with you kids, then you will need a lot of energy! The main camping item that can give you a good source of energy is food. That means you should bring some healthy snacks, full of grains and nuts to boost your energy levels when you're out and about, this is especially important if you have kids.
8. Suitable clothes
When camping you need to bring suitable clothing to protect your body from different types of weather. If cold or windy weather is expected, then bring your comfy warm hoodies and a wind breaker. If it is going to be rainy, then a waterproof raincoat or jacket. But, if it is going to be hot, then some light breathable fabrics should be the way to go. And, don't forget a hat and sunnies!
9. Hiking gear
Byron Bay has great hiking and walking trails. But you need to bring decent hiking shoes or walking boots if you don't want to be hobbling for days afterwards with blisters or sore feet. A good trick is to break them in for a couple of weeks before you set out on your journey. Camping is not the time for fashion, so pick the shoes that protect your feet and won't wear out.
10. Navigation tools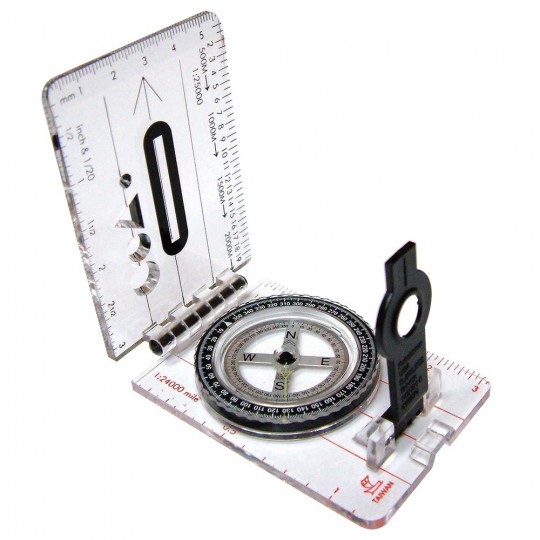 Nature is great, but if you're worried about getting lost then please don't rely on your Smartphone or Google Maps. It's better to save your phone battery and have navigation tools to help you out, as well as a light source in case it gets dark, such as a:
topographic trail map
compass
flashlight and/or headlamp.
Make sure that you learn how to use a compass and how to read a map before you go out hiking, and pack these important camping items!
Where to camp?
Spring is here, and where better to holiday than Byron Bay? Broken Head Holiday Park makes a great base for exploring the area, as well as offering powered campsites, beach shacks and camp facilities such as a camp kitchen, BBQ area, laundry, showers and a camp kiosk with basic supplies. If you're hanging out for a sneaky midweek break then be quick and don't miss out on our special offer!