Top 20 Tips for Planning Your Trip to Byron Bay

Even if you can't take a trip to Bryon Bay right now, there's nothing stopping you from dreaming of and planning your next trip. What would you like to do? There's always something cooking in this Aussie town, from beautiful beaches and markets, to world class festivals, restaurants and nightlife.
Here are some suggestions to bookmark for your next trip to Byron Bay.
Byron Bay Beaches & Surf Spots
Missing the beach? They're all still here waiting for you to enjoy. Here are some of the top beaches where you can relax or try your hand at a spot of surfing all day long!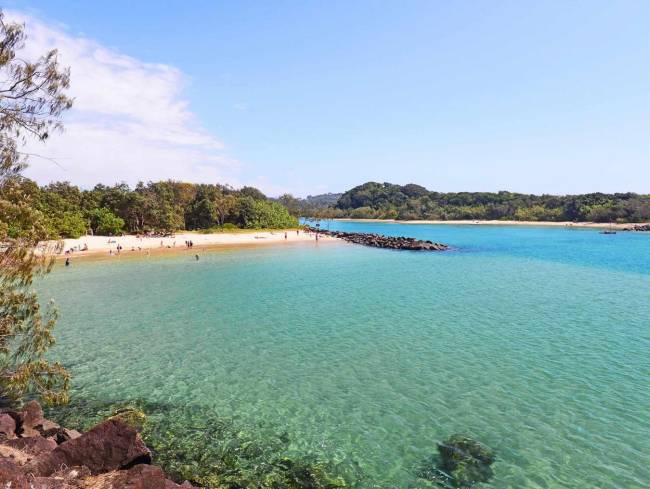 Image source: Elements of Byron
1. Main Beach
If you want a fun beach day, then head here. You can BBQ with your friends or family in the beautiful grassy park while your kids play on the playground. Definitely worth visiting!
2. Wategos
This is the smallest of Byron's beaches where you can sunbathe, swim or surf without being too bothered by crowds. The cove is 2km from the main town nestled under Byron Bay Lighthouse.
3. Clarkes Beach
A bit further from the city centre, you'll find Clarkes Beach. The atmosphere and the waves here are calmer, therefore suitable for beginner surfers, swimming and snorkelling.
4. The Pass
The Pass, at the end of Clarkes Beach, is popular with surfers,due to its big swells, and for all kinds of watersports. You can also whale watch here when it's the right season.
If you want to learn about the top Byron Bay Beaches in more detail check our blog 4 Breathtaking Byron Bay Beaches.
Walks & Talks Around Iconic Monuments
Byron Bay is not just about the beaches and surfing. It also has a proud historic heritage reflected in monuments such as Cape Byron Lighthouse and its displays at the Marina Museum.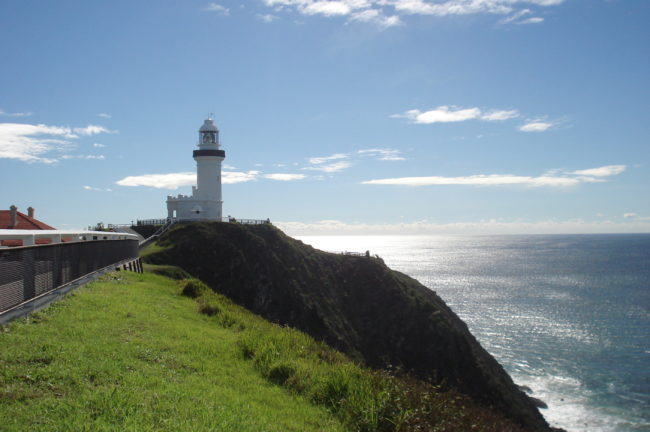 5. Cape Byron Lighthouse
Situated right above the ocean, on Australia's most easterly point, the iconic Byron Bay Lighthouse is the focal point and landmark for the town. Its best visited at sunrise or sunset but any time of day will give you sweeping panoramic ocean views. The Cape Byron walking track is a popular two-hour walk (3.7 km) around the headland through rainforest, beach, grassland and across clifftops to the lighthouse.
6. Maritime Museum
At the very bottom of the Lighthouse, you can find the Byron Bay lighthouse museum, aka Maritime Museum. This place holds artefacts, images and stories about the history of the lighthouse. The museum is free to visit or you can go on a small group tour with one of the friendly museum staff.
We provide more details on Byron Bay monuments in our article, Byron Bay Museums and Heritage Sites.
Must See Byron Bay Festivals & Events
A Byron Bay trip isn't complete with incorporating one of the fabulous festivals and events that are held in and around the town annually. There are too many to feature here, but we've detailed a couple of the big ones you can look forward to in 2020.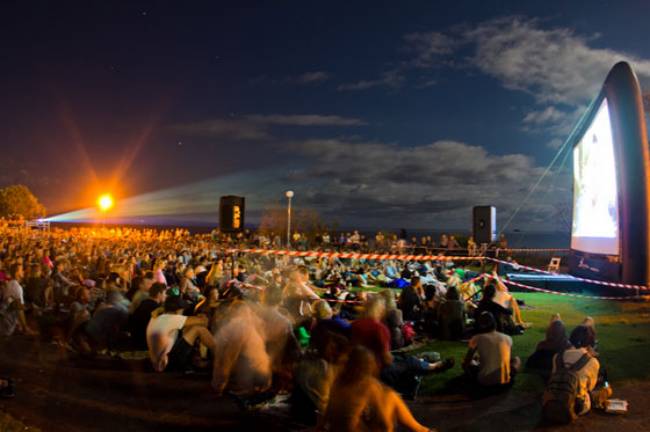 Image source: Visit NSW
7. Byron Bay International Film Festival
This Australian film festival is one of the best in the country as it brings together movie lovers from all over the world. The Byron Bay International Film Festival is held annually in October, and the one in 2020 runs from 23 October to 1 November. Don't miss this opportunity to check some of the greatest global, as well as local, film achievements!
8. Splendour In The Grass
The Splendour in the Grass Festival is going ahead this year with new dates from Friday 23 to Sunday 25 October 2020. This iconic 3 day Byron Bay music festival is held at the North Byron Parklands in Yelgun and will be celebrating its 20th year anniversary with a one-off spring edition. All tickets purchased for the original July Splendour are valid for entry on the new October dates and they're offering refunds for those who can't make the new dates. There will be a special ticket release in the coming weeks, so you might be able to score a ticket if you go on the waitlist.
Fabulous Byron Bay Markets
Byron Bay is a hub for creatives and organic growers, and markets play a big role in local life. As well as picking up some fresh produce or a unique piece of art, colourful community markets are the place to go to hear talented local musicians perform.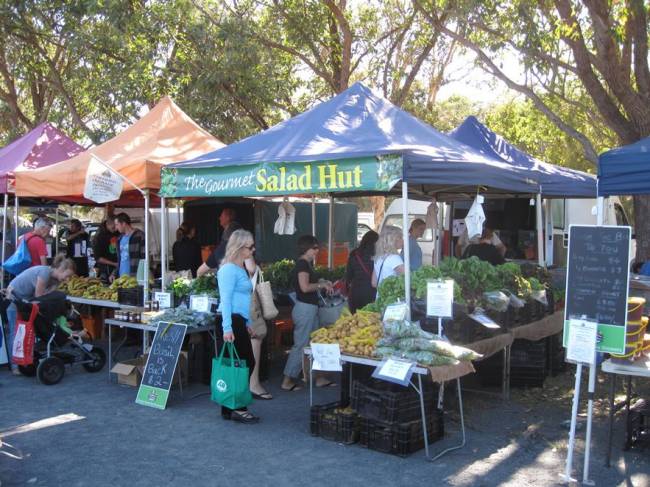 Image source: Byron Bay Market
9. The Artisan Market
Every Saturday from 4 pm to 9 pm in Jonson Street the boutique Byron Bay Artisan Market is a drawcard for locals and visitors. Besides unique artistic pieces & delicious food, you can also enjoy a range of entertainment acts including local bands and solo performances.
10. Farmers Market
If you're keen to buy some organic ingredients to make some of our tasty recipes, then head along to the Byron Bay Farmers Market, held every Thursday from 8 am to 11 am in Butler Street Reserve. Here you can purchase all kinds of fresh produce, as well as meat, free range eggs, herbs, organic coffee and plants direct from the local farmers' gardens.
High-Quality Seafood Restaurants
If you are looking for a fresh seafood meal then you're spoiled for choice in Byron Bay. Whether you're after a quick lunch or fine dining treat, here are three of our favourites to include on your next trip.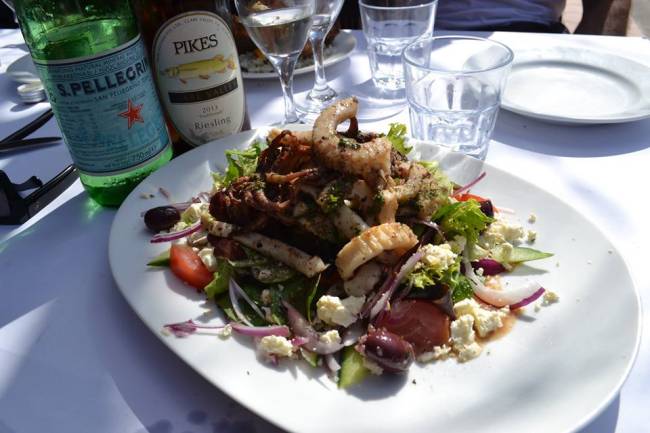 Image source: The Cyprus Tree Byron Bay
11. The Cyprus Tree
The Cyprus Tree is a Greek seafood restaurant located near the beachfront in Byron Bay. You shouldn't miss trying their delicious Mediterranean recipes combining local seafood and organic ingredients.
12. Fishmongers Byron Bay
If you opt for a more fine dining seafood type of restaurant, then stop by Fishmongers Byron Bay. They have a fantastic fish menu with specialty recipes for dining in house or alfresco on the beach. Try the yummy North Coast fish and their infamous salt 'n' pepper calamari!.
13. Hunky Dory Fish & Chips
If you are in a hurry you can find a quick fish & chips bite at Hunky Dory for dining in or eating on the beach if that works better for you!
You can find more details and more seafood restaurants in our post Top 8 Seafood Restaurants in Byron Bay.
Byron Bay Nightlife
Byron Bay has a great selection of places for spending an evening from rustic pubs, to sophisticated bars and everything in between.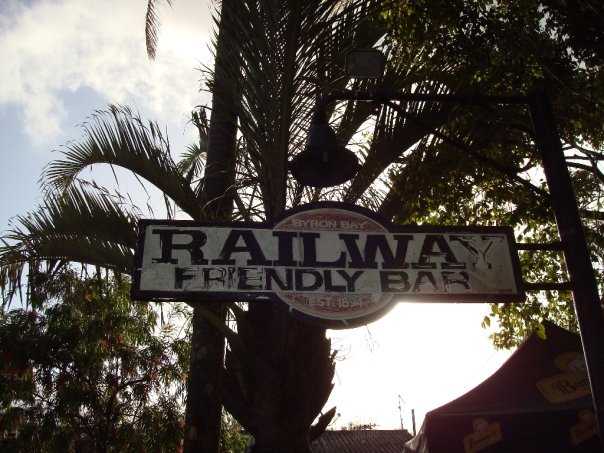 14. The Beach Hotel
The Beach Hotel hosts DJs as well as local bands nearly every night of the week. Drop by for happy hour from 4 to 7 pm, or stay for a late-evening cocktail and live music.
15. The Rails
Here you can find local music legends, playing their most popular tracks. At The Rails, you can sip cold beers, dance the night away and meet new people. It doesn't matter what night you go, there will always be some form of live music.
16. Cheeky Monkeys
Cheeky Monkeys caters to the backpacker party crowd and is always up for celebrating all the big calendar events. Here you can find pub grub and cheap beers and Byron's best DJs pumping out dance tracks till the early hours.
Tours That You Shouldn't Miss
There are many Byron Bay tours that will enrich your travel experience. Here are a couple of suggestions.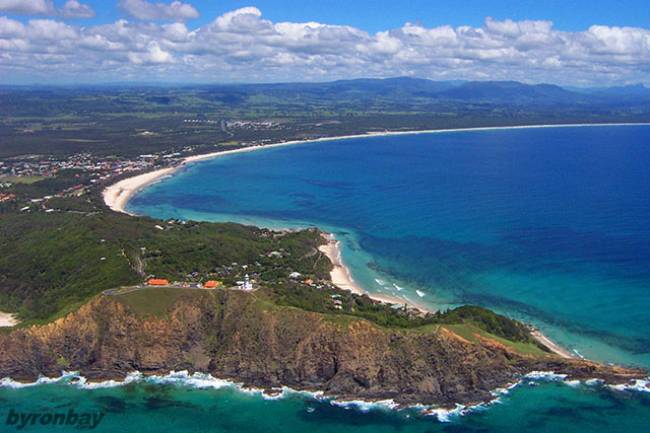 Image source: Byron-bay.com
17. Ocean Adventure Cruise
The Ocean Adventure Cruise is an intimate boat tour from Cape Byron Bay to Ballina village that explores the stunning coastline. You'll have the chance to meet bottlenose dolphins, turtles and birdlife, and learn about local points of interest and history of the area from an expert marine biologist.
18. Diving At Julian Rocks
Have you ever seen a sea turtle so close swimming to you that you can touch it? On a Julian Rocks', dive tour you can take extraordinary pictures of colourful corals, turtles, or dolphins and share them with your friends on social media after.
19. Kayaking with Dolphins
If you love dolphins then this sea kayaking tour is for you. As well as dolphins you'll likely see turtles and whales. They even have a guarantee that if you don't see a turtle, whale or dolphin then you can go again for free.
20. Ocean to Summit Adventure Tour
If you like a true adventure and adrenaline experiences then check Ocean to Summit Adventure Tour. This three-day tour will take you from ocean kayaking with dolphins, to hiking in the Byron Bay hinterland and summiting Mt Warning. Imagine this Bryon Bay tour as the ultimate all in one!
We hope to see you at Broken Head Holiday Park on your next trip to Byron Bay!