Byron Bay Museums and Heritage Sites

Byron Bay is well-known for its stunning beaches and coastline where you can enjoy a break, swim with dolphins, and take memorable photos and share them with your family and friends on social media.
But what if you want to find out more about the history of Byron Bay? Are there any heritage sites and museums in Byron Bay?
Byron Bay is home to historic monuments such as the Cape Byron Lighthouse that shines over the ocean and the city. In regard to the Byron Bay museums, there is a Maritime Museum where you can learn about shipwrecks and legends of the ocean.
Not too far away, you can find the Ballina Naval & Maritime Museum. It is one of the museums near Byron Bay that keeps history alive with a display of historical objects that celebrate the first journeys to Australia.
Let's learn more about these two places so you can add them to your itinerary!
Cape Byron Lighthouse and Maritime Museum
You will fall in love with the Byron Bay Lighthouse! This iconic white tower, stands on Australia's most easterly point, providing a spectacular view of the ocean and north coast hinterland.
A monument that's over 100 years old, it conjures the history of the 19th century with an astonishing and valuable collection of historical artifacts.
In the bottom of the tower is the famous Byron Bay Maritime Museum with its themed rooms. Each of the rooms gives an insight into the history of the lighthouse, from the first lighthouse keepers, to the recent details on the fully-automated lighthouse.
You can find out about the shipwrecks that changed history and many other interesting stories of the sea.
Tours to the museum and lighthouse are organised by the Trust and NSW NPWS and depend on the number of people.
It is open from 10 am to 4 pm Tuesday to Saturday and the visit is free!
Clifftop Walking Track
Cape Byron Headland Reserve offers a cliff top walking track where you can go for a stroll and enjoy beautiful natural surrounds; especially diverse coastal plant communities, and the rainforest that ends at the beach.
There is a boardwalk from Captain Cook Lookout to Brooke Drive that can be also accessed by a wheelchair, enabling everyone to enjoy this magnificent piece of land. Linger until the sun goes down and you might be lucky enough to get a shot of the magnificent Byron Bay lighthouse at sunset.
Ballina Naval & Maritime Museum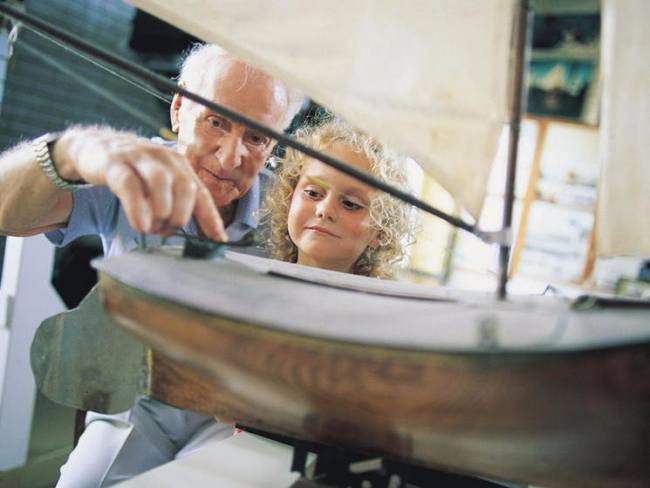 Want to know more about the maritime history of eastern Australia? Then visit one of the most popular museums near Byron Bay, the Ballina Naval & Maritime Museum.
Sitting on the bank of the Richmond River, it is around a 30 minutes drive from Byron Bay. This place offers a great opportunity to learn about the multiple historic crossings to Australia. There is a wide range of maritime and naval memorabilia here that will keep kids and adults alike intrigued for an hour or two.
Here you can find a replica of a naval mess deck, a 21 inch torpedo, a vessel used in the Jaywick operation during WWII, models of royal ships such as H.M. Yacht Britannia, and a lot of photographs and paintings.
But the main attraction of this museum is La Balsas raft. It is one of the three rafts that made history by completing the journey from Ecuador to Australia in 1973. Besides, the actual remains of La Balsas, you can take a look at many photographs from the voyage.
If you have some time to spare, you can watch a 50 min video that shows the construction of the raft and this epic journey!
The museum is open from 9 am to 4 pm every day, except on Xmas Day, Boxing Day, Anzac Day and Good Friday. The entrance is free!
Find accommodation for your Byron Bay holiday
Book your stay at Broken Head Holiday Park so don't have to worry about that part of your travel plan. We offer very comfortable deluxe beach cabins, beach shacks and beach campsites depending on your needs.
Find your perfect accommodation today and enrich your travel experiences with the unique stories of Byron Bay!