Top 8 Seafood Restaurants in Byron Bay
There is no better place to eat fresh seafood than at the beach. Right? So why not have a break from your busy life and reward yourself with a couple of days relaxing on our Byron Bay beaches where you can take your pick of fabulous seafood restaurants including, The Cyprus Tree, Fishmongers Byron Bay, Fishheads, Hunky Dory Fish & Chips and more.
Let's check out some of the best restaurants in Byron Bay so you know where to go for a quality seafood lunch or dinner!
1. The Cyprus Tree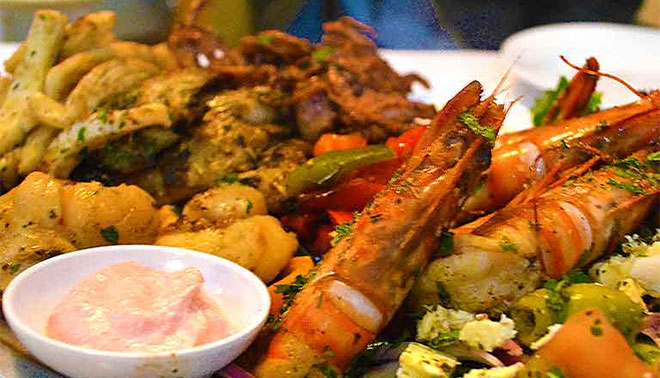 If you are a fan of Greek Seafood then The Cyprus Tree is the perfect choice for you! This Byron Bay seafood restaurant is influenced by the Greek Cypriot and offers a unique seafood menu. Who knew that by traveling to Byron Bay you can travel to Greece, too? 
Sitting on Bay Lane, beside the Beach Hotel, you can enjoy the cheerful sounds of Greek music and alfresco dining atmosphere, while browsing the mouthwatering Mediterranean menu. We especially like the Fish of The Day grilled and served with lemon, mediterranean rice, fresh & dried herbs, seared silverbeet, garlic oil & greek salad.
Location: 4 Bay Lane, Shop 4, Byron Bay
2. Fishmongers Byron Bay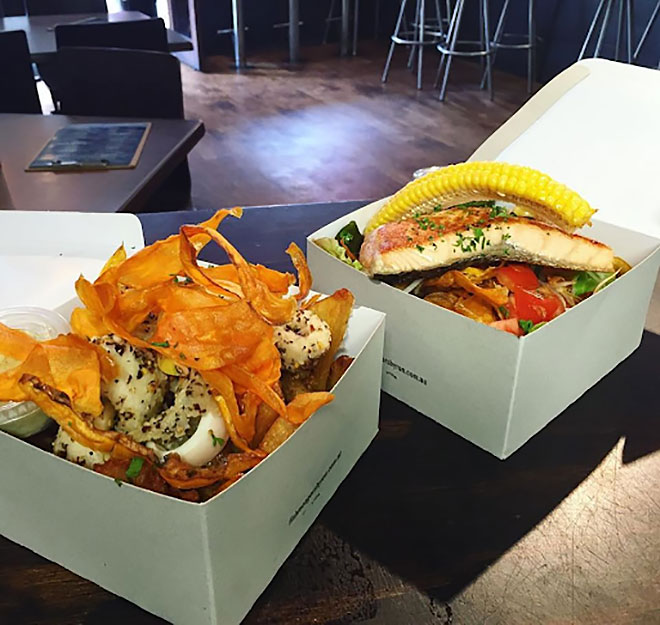 At Fishmongers in Byron Bay you can enjoy fine dining and the sand between your toes while having the freshest and most delicious seafood, such as North Coast fish and tasty salt 'n' pepper calamari, topped up with their homemade crispy chips. 
At Fishmongers, they really put a lot of effort into food decoration, so it is not just yummy, it also looks good. Beside the wide range of seafood, Fishmongers' location is a big plus. Either sit in house or dine alfresco on the beach and enjoy a beautiful sunset.

Location: 1 Bay Lane, Byron Bay
3. Fishheads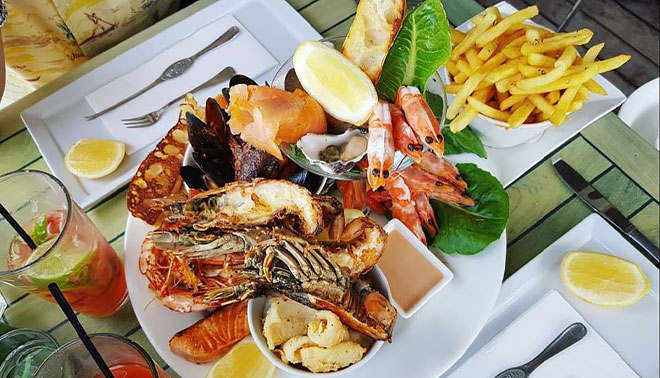 Fishheads is the type of restaurant where you can get high quality meals and great service –  two things that make this a firm favourite with the locals. Even though they might be a bit pricey, eating here is definitely worth it. When it comes to choices this Byron Bay seafood restaurant is a winner, they have something for everyone, even the fussiest of eaters! 
They also have a sweeping view of the ocean from their beachfront deck, perfect for an intimate romantic dinner for two. 
Location: 1 Jonson St, Byron Bay
4. Hunky Dory Fish & Chips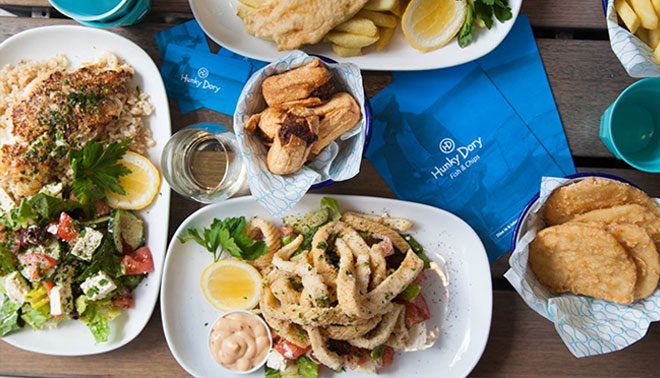 Looking for a quick, yet yummy, seafood bite? Then head to Hunky Dory Fish & Chips. This Byron Bay seafood restaurant provides a quick solution, such as grilled fish and chips but you can sit in and try one of their famous fish burgers or a fish dish with flavours from around the world.
If their portions are too big (one meal can feed 4 people) you can always get it as a takeaway package and have a picnic on the beach or a scenic lookout point.
Location: Shop 3/109 Jonson Street, Byron Bay
5. Beef & Beach Byron Bay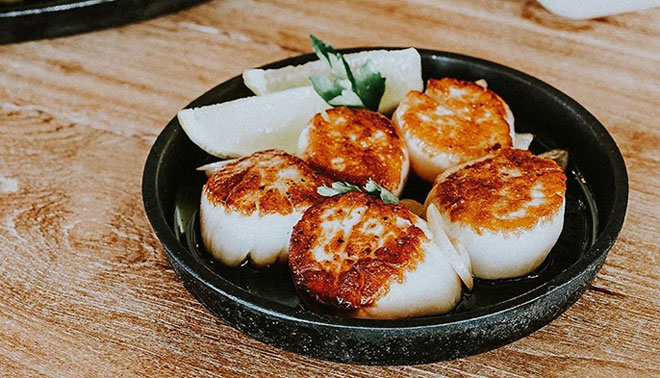 Besides a very interesting seafood menu at Beef & Beach Byron Bay, you can also find a wide variety of beef dishes. Their chefs use a Josper (a high quality charcoal fired char grill oven) for grilling most seafood, meats and steaks, it is used by top chefs such as Jamie Oliver. 
The retro style and elegant design of Beef & Beach that makes you feel like you are eating in New York from 50s. This Byron Bay seafood restaurant is great for families, and celebrations as they offer indoor and outdoor private spaces for functions.
Location: Shop 8/108-112 Jonson St, Mercato on Byron, Byron Bay
6. Finn Poké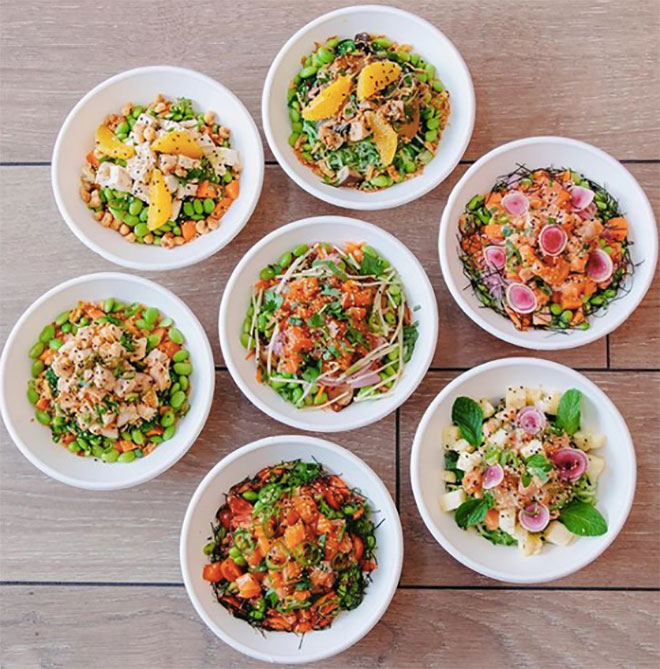 A Byron Bay seafood restaurant that is good for an affordable, healthy meal is Finn Poké. Their salmon and tuna are the best in town and they are also very vegan and vegetarian friendly. The concept of the poké bowl comes originally from Hawaiian fishermen who were influenced by Asian cuisine. First you choose your salad base, then your protein, top with a sauce and add your fillings. 
You can create a healthy seafood dish with a combination of hot and cold elements and cooked or raw protein. Their food is definitely something interesting and you should try it at least once!
Location: Shop 5, 8 Fletcher Street, Byron Bay
7. Whalo-King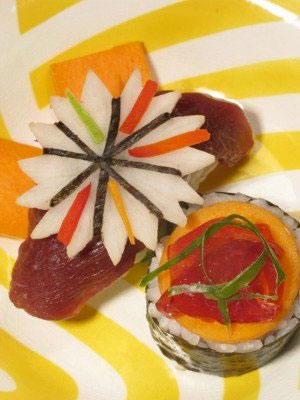 At Whalo-King you will be treated like a king while enjoying fresh and tasty sushi that will tingle your taste buds. Situated close to the famous Byron Bay Lighthouse, it offers the opportunity to take a walk on the Lighthouse path down the hill and then have a break at this fine dining restaurant. 
Anyone who likes sushi should visit this seafood restaurant to witness the magic of these Byron Bay master chefs.

Location: The Lighthouse Precinct Lighthouse Rd, Byron Bay, NSW
8. Chupacabra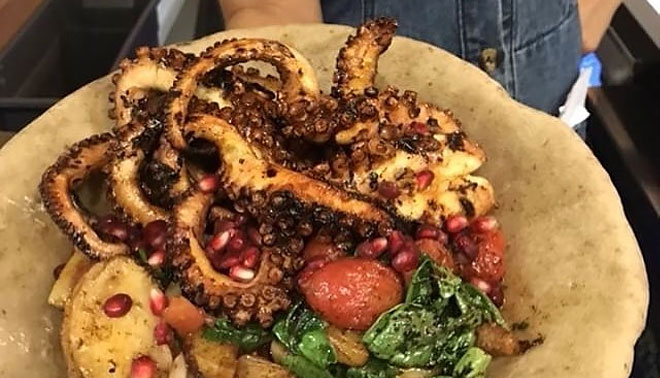 Want a restaurant that's close to Broken Head, then we suggest going to Chupacabra. While not specifically a seafood restaurant, this one serves up delicious grilled fish tacos and ceviche del dia made from local fish. 
They also serve flame grilled octopus and local Ballina prawns which taste amazing, so check it out if this sounds like something you would like to try! 
Location: 3 Clifford St Shop 12A, Suffolk Park, Byron Bay
Pick Your Perfect Byron Bay Seafood Restaurants and Accommodation
After a fun day out and delicious seafood dinner, relax at our Byron Bay campsite! At Broken Head Holiday Park we offer deluxe beach cabins as well as beach shacks and a beach house for larger group stays. Check our website for all our accommodation options and we hope to see you soon!