Secondhand Tent Buying Guide

A great tent is arguably the most important item needed for a positive camping experience. Sleep, comfort, and safety from the elements, are all essential when it comes to enjoying a camping trip—and a nice tent can help provide all three!
However, depending on the make/model of tent you want, they can be pretty expensive. If you don't currently have it in your budget to buy the brand-new tent of your dreams, buying secondhand is a great compromise.
Why buy a tent secondhand?
Often people will buy tents with the intention of going camping regularly, but then barely use them. When you buy secondhand, you're practically getting a new tent without the steep price tag, so you're not wasting money.
If you are looking to test out a certain make/model for a few years before buying a new one for yourself, a used tent can give you the option to do just that.
Buying a secondhand tent is also great for the environment as it encourages re-use, and for outdoor enthusiasts, this is a really big benefit!
What features to look for in a used tent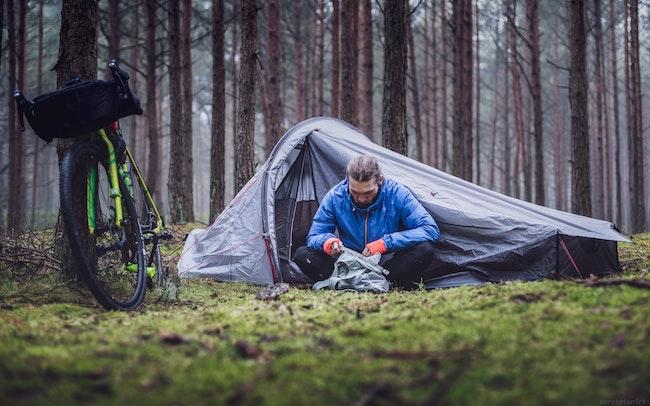 Image Source: Unsplash

When beginning the process to look for a secondhand tent, there are a few things to keep in mind:
1. First, you should have an idea of the type of tent you want. Don't just settle for the first used tent you can find. Tents come in different shapes, sizes, and fabrics, and you want to make sure you're choosing the one that fits your needs. (For example, a family of 5 would probably not have a very comfortable night in a 3-person tent!)
2. You should also decide how old of a tent you're comfortable with. Most tents last for about ten years if they're well cared for. So, buying a nine-year-old tent may not be a great investment. But buying a three-year-old tent could give you a real bang for your buck!
3. Next, when you're inspecting a secondhand tent, you should be on the lookout for these deal-breakers:
Rips in the tent fabric
Fraying seams
Tears in the flooring of the tent
Snags or issues with the tent's zips
Tears or rips in the tent's screens
Remember, even if rips and tears don't look large when the tent is down, they could expand when the tent is put up. Or they could get worse quickly if the tent is used in bad weather.
The same goes for fraying seams. These can easily turn into a large tear, so check for them carefully.
Unless you're planning to travel to areas where the bugs are quite bad, rips in the tent's screens aren't a huge issue and can usually be repaired. However, since that entails extra work you could ask the tent owner for a small discount.
4. Don't forget to inspect the poles of the tent as well. Poles are the bones of your tent, and if they are bent or broken, the tent can become quite useless!
Now that you have a good grip on what to look for, you can start your search!
Where to find a secondhand tent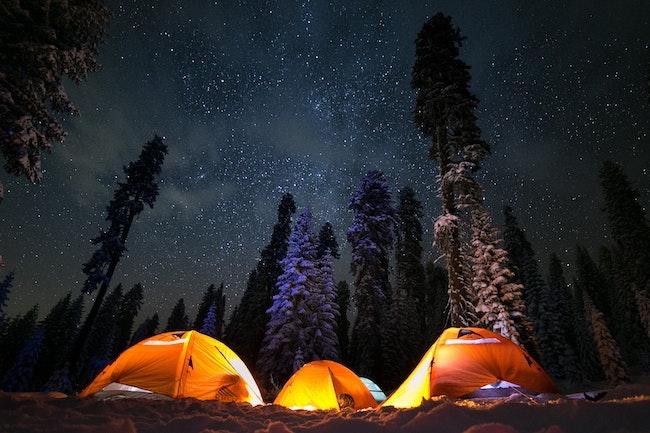 Image Source: Unsplash

There are quite a few places campers can search for good quality used tents. Websites such as eBay, Gumtree, Facebook Marketplace and TradingPost are a smart place to start. You can also search your local classified ads, garage sales or secondhand stores. Local outdoor clubs sometimes organise sales as well.
It can take some time to find the type of tent you want. So, look often. And try to set up online alerts if you have the option.
Tips for getting the most out of your tent
The better you care for your tent, the longer it will last. Tents are an investment, so taking care of them is vital to getting your money's worth.
Always remember to fully dry, clean, repair and store your tent appropriately after each camping trip. And if you purchase a canvas tent secondhand, make sure to ask the owner if they've seasoned it appropriately, if not you can do this yourself before you go camping.
We look forward to seeing you (and your new tent) on your next camping trip at Broken Head Holiday Park!