10 Types of Tents for a Memorable Camping Trip
There are several ways to explore the great outdoors but if you have to truly immerse yourself in it and be one with nature, camping is the way to do it. That's how you find that much needed calm, either by yourself or with your significant other or family.
Of course, you also need a top-quality camping tent that's strong, flexible, and imaginative, to make your camping experience memorable. And if you thought a tent is a tent, this list will come as a pleasant surprise. From the uniquely designed to the spectacularly functional, here are 10 types of camping tents that will tempt you to head outdoors sooner than later.
1. 2 Seconds Easy Camping Tent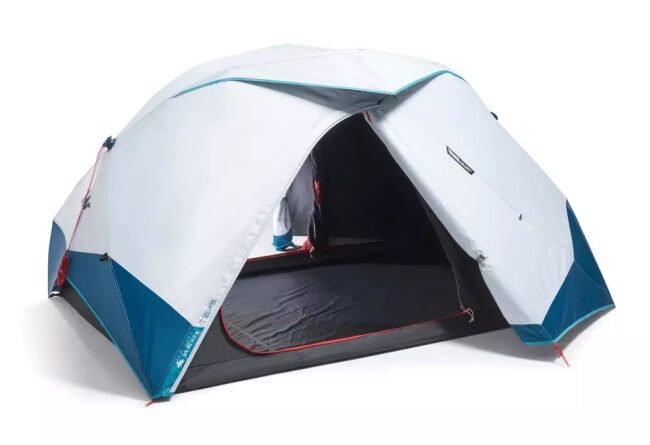 Image source: Decathlon
Setting up a tent can be quite laborious, and after a long day of hiking, that's the last thing you need. Fortunately, the folks at Quechua have decided to make it easy for you with their 2 Seconds Easy Camping Tent that takes, you guessed it, only 2 seconds to set up. What's more, it's also effortless to fold away.
2. Nyamuk Sleeping Bag & Hammock Tent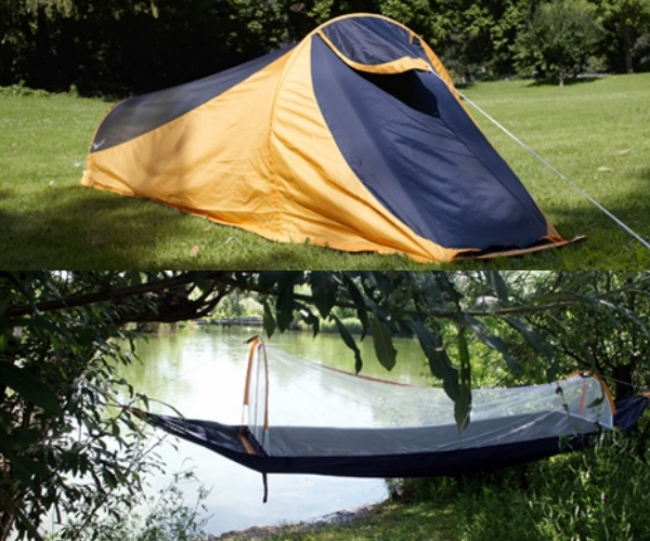 Image source: Yanko Design
This tent covers all bases. It can go from a sleeping bag to a tent to a hammock in no time. Plus, it's got a mosquito net, the one thing you badly need when outdoors. It's easy to set up, and fold too.
3. Thule x Tepui Explorer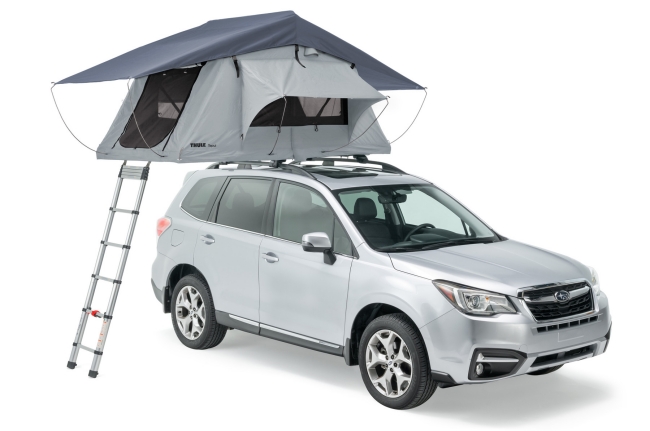 Image source: Thule
Welcome to rooftop camping, or off-road camping. Your tent awaits you atop your vehicle, and there's a ladder to get you there. So what if the ground's uneven, wet or muddy, you and your tent are above all that. Importantly, it's designed to work with several vehicles. It's sturdy, compact, and certainly unique.
4. Eureka Copper Canyon 12 Person Tent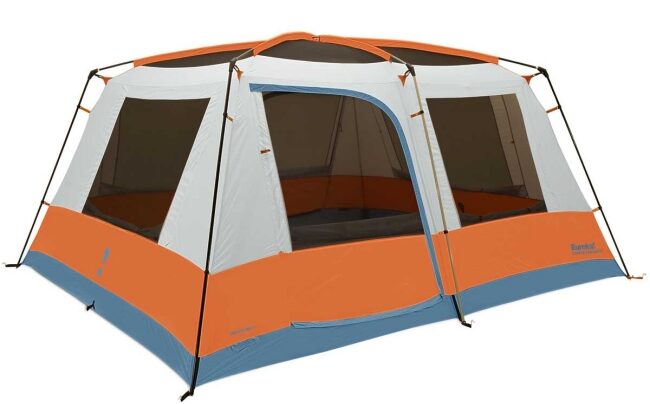 Image source: Eureka Camping
A family that camps together stays together. Even if that family has 12 people, this mammoth of a tent has enough room for everyone. What makes it truly special is that the camping tent comes with a room divider, in case you need some privacy.
5. NEMO Dagger Porch Tent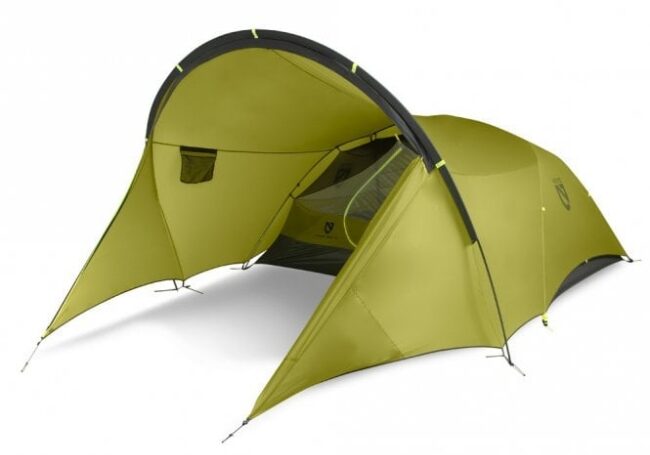 Image source: Ultralight Outdoor Gear
Enough of extended family members? Time to get cozy with your significant other in this cocoon of a camping tent that's designed to bring the two of you together. If the stunning colour and futuristic design are not enough, how about this? It even has room for your pet.
6. Stingray Tree Tent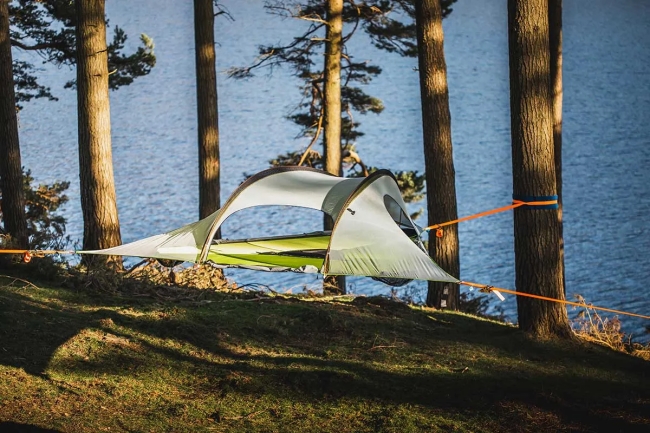 Image source: Bike Rumor
This certainly has to be one of the coolest, and most functional tents in the market today. It has won several awards for its stunning design, with even the Museum of Modern Art, New York, featuring it. Set it up among trees for an exceptional camping experience for either 3 adults, or 2 adults and 2 children.
7. Kariyee Truck Tent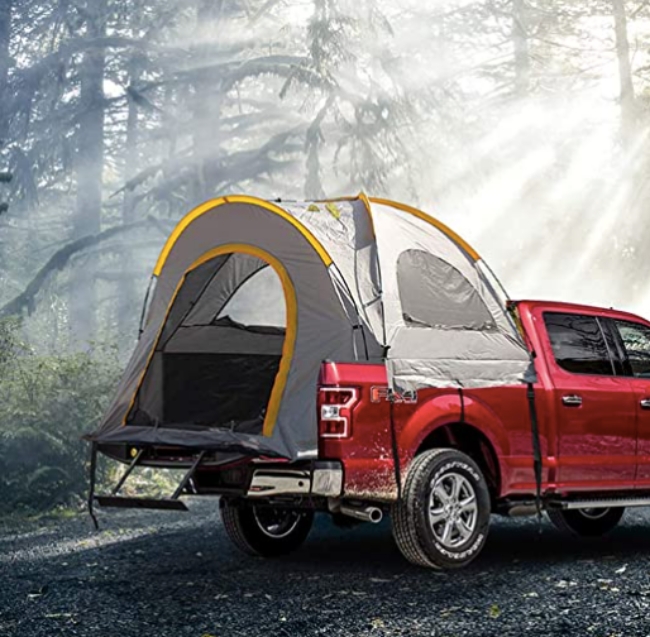 Image source: Amazon
Got a pickup truck? We have the perfect accessory for you, a tent that looks like it was designed for trucks. It can easily fit in the back of your truck and is the ideal option if it's just the two of you heading to the hills or the beach for a quick getaway.
8. Toogh Hexagon Automatic Pop-Up Dome Tent

Image source: Amazon
If the hexagon design doesn't get people talking, its features will. It's tough and has a 300mm waterproof level. It's got a unique design, two doors, and is comfortably roomy. It's also built to withstand heavy winds and rough weather. Importantly, it only takes a minute or so to set it up.
9. Dome Camping Tent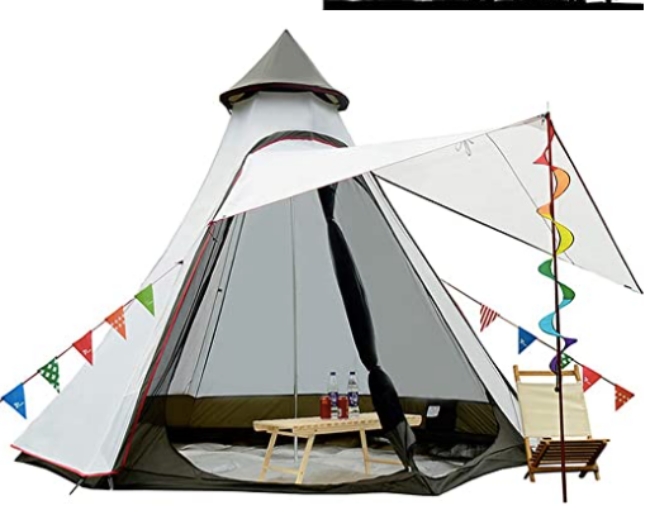 Image source: Amazon
Its conical shape isn't just meant to amuse you and the children. This camping tent is also meant to provide more than adequate height and space. There's enough room for 5 – 6 people inside. Well ventilated and portable, this is the kind of family camping tent you can invite others in for a couple of drinks.
10. Inflatable Bubble Tent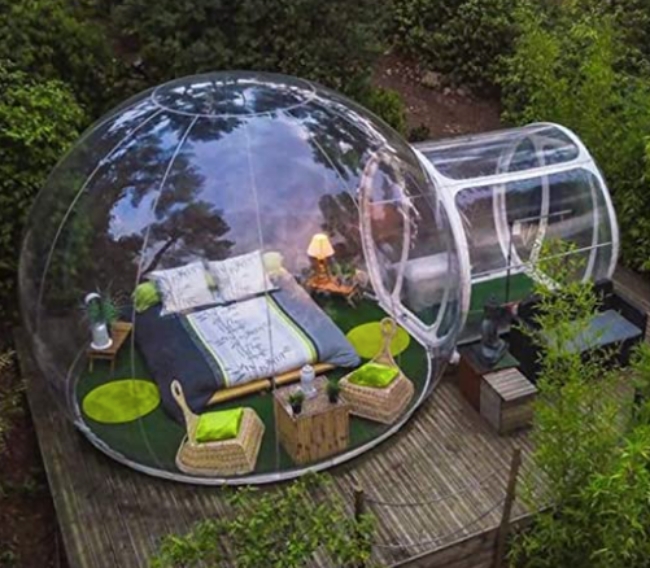 Image source: Amazon
Alright, we've saved the weirdest for the last. This inflatable tent will surely make you quite famous wherever you decide to put it up – as long as privacy isn't your primary concern. You may want to pitch this one in your backyard for some stay at home camping. Just because it looks unbelievably adorable doesn't mean it's not strong. The tent is sturdy, weather-resistant, and waterproof.
Come camping at Broken Head
So there you have it, our list of some truly unique camping tents, we hope this has inspired you to come camping. Broken Head Holiday Park has the view, it has the ambience, and importantly, it's incredibly affordable. Check out our powered and unpowered campsite options and book today!