5 Byron Bay Land-Based Tours

Byron Bay is great for surfing and ocean adventures, but what if you prefer to keep your feet dry?
Going on an organised land-based tour is a great way to to experience parts of Byron Bay you may not be familiar with. It's also a way to spend time with your family or close friends outdoors, while reconnecting with nature. We've compiled a list of some suggested tour options that have something for everyone. Let's check them out!
1.Byron and Beyond Tour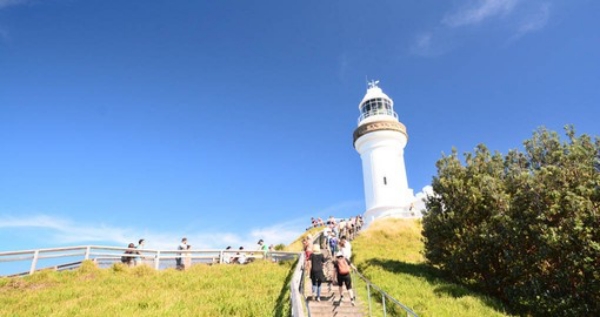 Photo: Byron and Beyond Tour
This full day Byron Bay tour is the complete package! The Byron and Beyond Tour is for those who want a fully planned tour that doesn't involve anything too strenuous. It includes the iconic Byron Bay Lighthouse, sustainable farming at The Farm, a trip into the Hinterland to the Crystal Castle, and a stop off at Bangalow for a BBQ-style lunch with time afterwards for shopping.
Byron and Beyond Tour
Entrance fees, transfers and lunch are included.
Cost: $169.00 per person.
2. Stone & Wood Tasting Room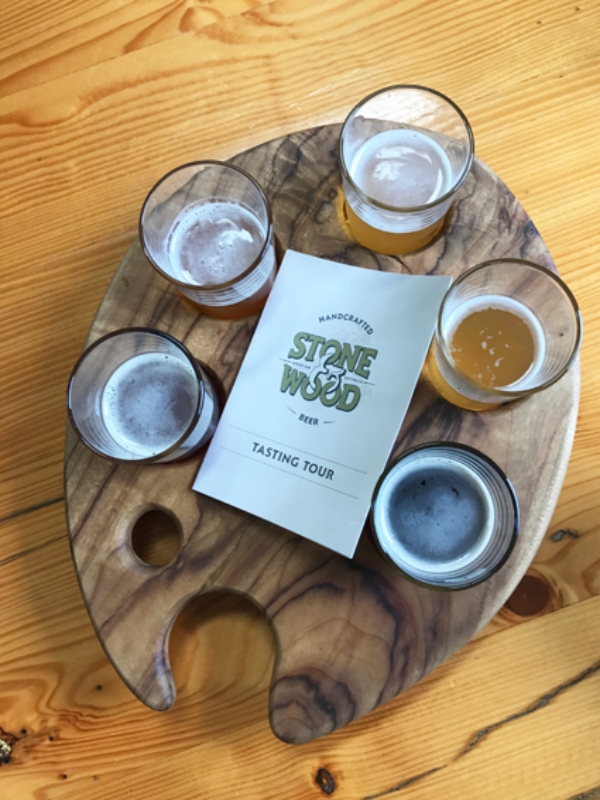 Photo: Stone & Wood Tasting Byron Bay
Are you ready for some fun? Then check out the very popular Stone & Wood Tasting Byron Bay Tour! Ideal for beer lovers, this tour includes a visit to their cellar room where all the tasty beers are carefully stored. There you will learn about the history of beer, the ingredients used and the brewing process as well as beer tasting.
Stone & Wood Brewery Tour
Location: 100 Centennial Circuit
Cost: $35 per person
3.Mount Warning Day Walk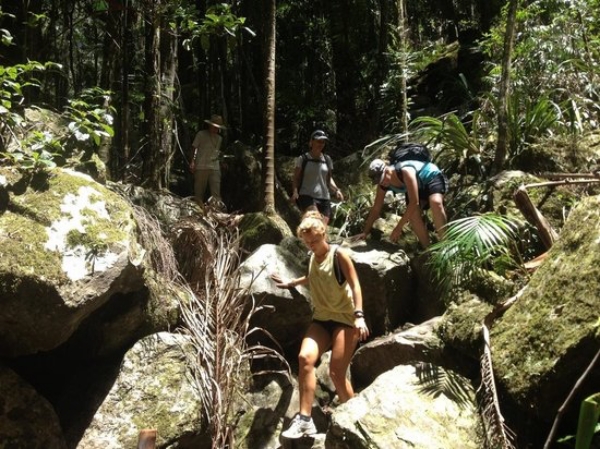 Photo: Mount Warning Day Walk
This tour involves a full day walk up epic Mount Warning in the Byron hinterland. The climb takes a bit of effort but is well worth it for the spectacular view of Byron Bay's magnificent beaches and neverending blue ocean. Cool off with a refreshing dip in a rock pool and enjoy the peace of the forest around you while having a delicious BBQ lunch right at the foot of Mount Warning National Park.
Mount Warning Day Walk
All transfers, BBQ lunch and snacks for the walk included.
Cost: $189.00 per person
4.Pegasus Park Equestrian Centre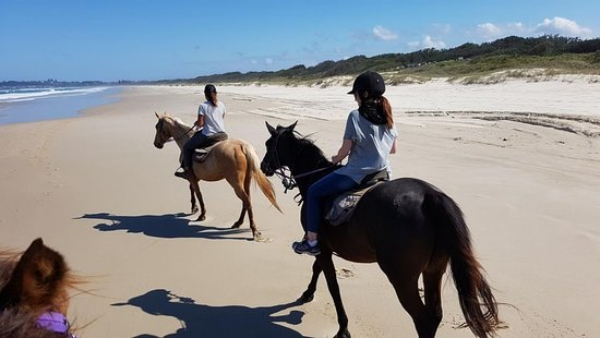 Photo: Pegasus Park Equestrian Centre
Pegasus Park Equestrian Centre is very near Broken Head. Beach rides start from the horse beach access at Lennox Head and go along Seven Mile Beach where you can paddle in the water with your horse. They also do Hinterland rides along Byron Creek to Gordon Hill with photo stops along the way. If you are passionate about horse riding or you just love them, then this tour is something you definitely shouldn't miss!
Pegasus Park Equestrian Centre
Cost: Beach rides $115 for 1 hour $142 for 1.5 hours, Trail rides $82 for 1 hour, $104 for 1.5 hours, $175 for ½ day.
5. Lifecycles Daily Tours & Rides

Photo: Lifecycles
On the other hand, if horses are not your thing, you can always hop on a bike tour. This Byron Bay tour has several different options with a 3-5 hour Guided Ride, ½ Day Guided Tour with lunch, and the Full Day Guided Gravel Riding Experience! Test your limits and get an unforgettable adventure at the same time. And don't worry if you are not a cycling pro, these guys offer classes, too!
You can also hire a Lifecycle bike and create your day as you wish. Once you order the bike, they will deliver it to your accommodation together with a helmet, pump, spares kits, GPS, and a water bottle!
Lifecycles 
Cost: Day Hire $100 (discounts for multi-day hire), Guided Ride $130, ½ day Guided Tour with Lunch $190, Gravel Grind $240.
Our Byron Bay accommodation options
After a great day of walking, cycling or riding you need a nice place to get a good night's sleep, right? To get the comfort you want we suggest checking our numerous campsite accommodation options, including beachfront campsites and deluxe cabins equipped for convenience and comfort.
With these Byron Bay accommodation choices you can't go wrong, as you can have access to these tours and relax afterwards in the comfort of your new temporary home! And for a limited time you can still save some money by picking one of our special offers too! Don't be late. Call us today!