10 Things Beginners Shouldn't Do When Camping

Everyone was a camping rookie once, so don't be too hard on yourself because you don't know everything about it. However, with a little know-how you can avoid some basic camping mistakes that can ruin your holiday.
Check out our list of what not to do when camping!
1. Forget to do campsite research
You should always thoroughly research the campsite you're staying out. Find out everything about your destination so there's no unpleasant surprises. It is not enough to know that someone said it is 'nice', scan a few online sources and reviews to see how popular it truly is.
Also, check all the facilities that your campsite has to see if there is something extra that you need to bring with you or if can be bought on-site. Look for clean and well-run facilities and amenities to make your life easier.
2. Not test your equipment
Yes, test, test, test it! Whether you are bringing a camping coffee or tea maker, esky or anything else electrical or solar, try it out for the first time at home. Don't waste that packing space on something that you won't be able to use!
3. Ignore camping etiquette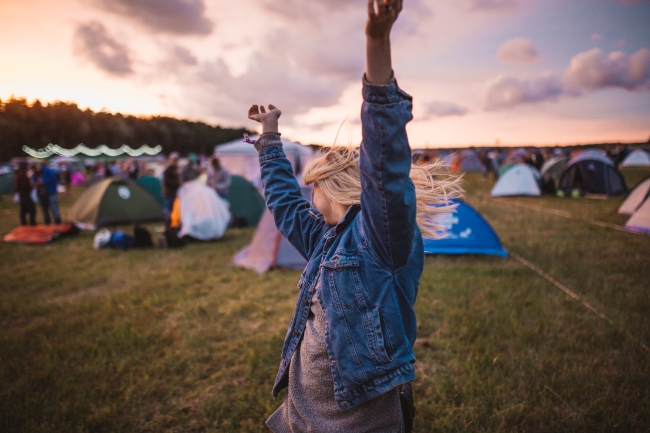 Yes you want to have a fantastic camping adventure with your friends or family. But you are not the only ones. Remember that there are always other campers that want to have as much fun as possible, too. Thus follow the camping rules, they are there for a reason!
4. Go on a fancy slimming diet
A campsite is definitely not the place where you want to test out a new diet. It is the place for memorable joyful moments and new life stories. Thus, let yourself have them by not stressing out about calories and depriving your body. The truth is that you will need a decent amount of calories to boost your energy. Every camping trip includes activities that are good for your health, too. However, that only means that you will need more fuel than usual!
5. Bring certain foods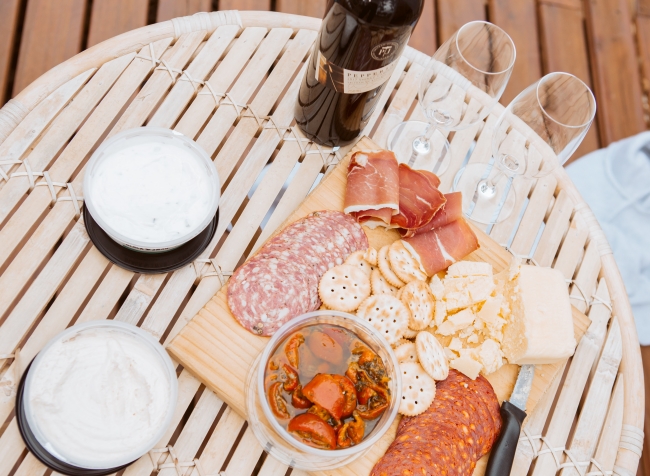 This is the one of the camping tips and tricks for beginners that you can't skip! Camping should be easy, therefore camp cooking, too. If you are going for more than three days, bringing along eggs, dairy, meat and other perishable food might not be the best choice as it can be too hot outside. Check out some easy-to-make recipes that only require one pan or can be assembled on the spot.
6. Pack bottled beverages
If you bring along bottled beer or other beverages you risk them being broken. Plus you don't want to lug something heavy if you meet up with friends. Thus, cans might be your solution. They can be easily packed, and squashed and recycled when empty.
7. Forget to check the weather
Knowing what the weather's doing can significantly influence your decision when and where to camp. Therefore, don't forget to check the latest weather forecast. That is how you will know which clothes to bring and to prepare for worse. Raincoats are often a necessity during March, the wettest Byron Bay month of them all!
8. Bring your pet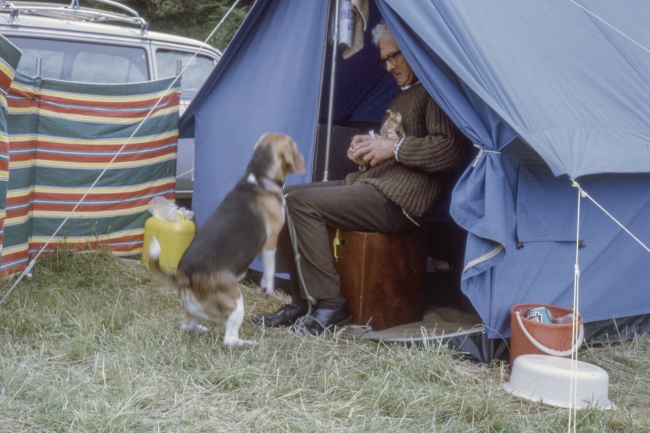 Running around the beach with your dog sounds wonderful. However, that sometimes might not be possible if you're staying in a nature reserve. For example, we at Broken Head Holiday Park don't allow them. So, therefore don't disappoint yourself or your dog by going camping without checking if they are allowed first.
9. Be obsessed with cutting down on weight
We know that you want everything to be ultra-lightweight so you can hike all day long. But what if the temperature drops suddenly and you have just a thin hoodie or jacket? The quality of your gear is essential for your safety. Also, you need equipment that fits your needs. Therefore, going crazy lightweight can be tricky, as the durability of the equipment is extremely important.
10. Buy trendy camping gear
Just because some hiking guru uses it, it doesn't mean that gear will fit your needs and budget perfectly. It might be popular and shiny but not useful. Check the reviews from many sites to see if those 5 stars are real. Also, check the specifications carefully to know if you will be able to use it. Some items are simply very hard to use if you are a beginner. So, take your time and spend your money on the right camping tools. They might not be the latest or most expensive gear out there but infinitely more useful!
What's your next camping destination?
We say Byron Bay! The stunning Byron Bay beaches and the iconic Lighthouse is something you need to see at least once. That is why we've decided to reward our visitors with special packages. During June and July, you can book 3 nights midweek and get the 4th one for FREE! If you have kids, you don't need to worry about their extra cost as the stay for them is free until 31 August. Find out more about our special offers here.
When you figure out which package is best for you, don't hesitate to reach out to us!