20 Things Beginners Shouldn't Do When Camping

Everyone was a camping rookie once, so don't be too hard on yourself because you don't know everything about it. However, with a little know-how you can avoid some basic camping mistakes that can ruin your holiday.
Check out our list of what not to do when camping!
1. Forget to do campsite research
You should always thoroughly research the campsite you're staying out. Find out everything about your destination so there's no unpleasant surprises. It is not enough to know that someone said it is 'nice', scan a few online sources and reviews to see how popular it truly is.
Also, check all the facilities that your campsite has to see if there is something extra that you need to bring with you or if can be bought on-site. Look for clean and well-run facilities and amenities to make your life easier.
2. Not test your equipment
Yes, test, test, test it! Whether you are bringing a camping coffee or tea maker, esky or anything else electrical or solar, try it out for the first time at home. Don't waste that packing space on something that you won't be able to use!
3. Ignore camping etiquette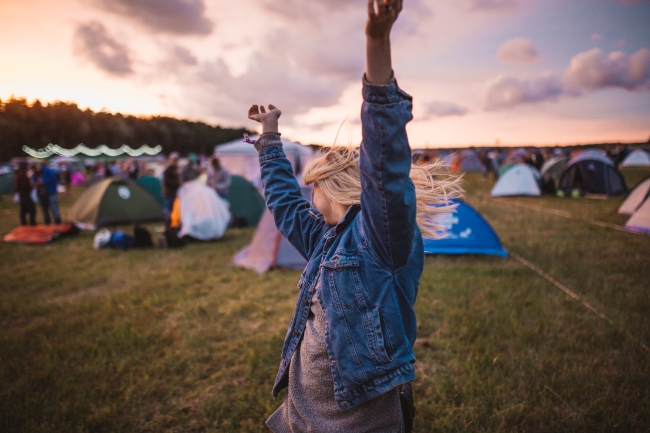 Yes you want to have a fantastic camping adventure with your friends or family. But you are not the only ones. Remember that there are always other campers that want to have as much fun as possible, too. Thus follow the camping rules, they are there for a reason!
4. Go on a fancy slimming diet
A campsite is definitely not the place where you want to test out a new diet. It is the place for memorable joyful moments and new life stories. Thus, let yourself have them by not stressing out about calories and depriving your body.
The truth is that you will need a decent amount of calories to boost your energy. Every camping trip includes activities that are good for your health, too. However, that only means that you will need more fuel than usual!
5. Bring certain foods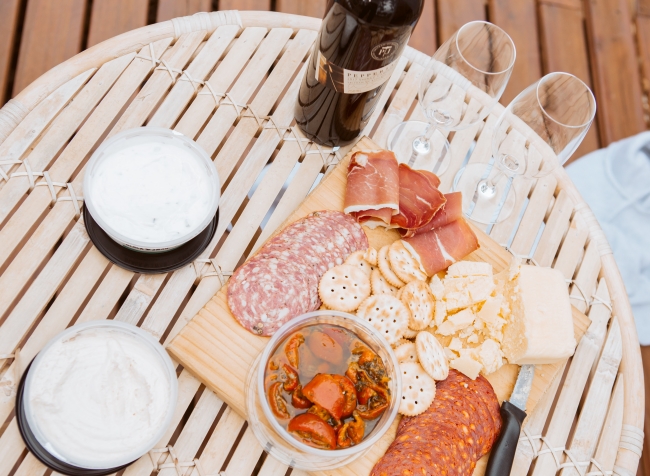 This is the one of the camping tips and tricks for beginners that you can't skip! Camping should be easy, therefore camp cooking, too. If you are going for more than three days, bringing along eggs, dairy, meat and other perishable food might not be the best choice as it can be too hot outside. Check out some easy-to-make recipes that only require one pan or can be assembled on the spot.
6. Pack bottled beverages
If you bring along bottled beer or other beverages you risk them being broken. Plus you don't want to lug something heavy if you meet up with friends. Thus, cans might be your solution. They can be easily packed, and squashed and recycled when empty.
7. Forget to check the weather
Knowing what the weather's doing can significantly influence your decision when and where to camp. Therefore, don't forget to check the latest weather forecast. That is how you will know which clothes to bring and to prepare for worse. Raincoats are often a necessity during March, the wettest Byron Bay month of them all!
8. Bring your pet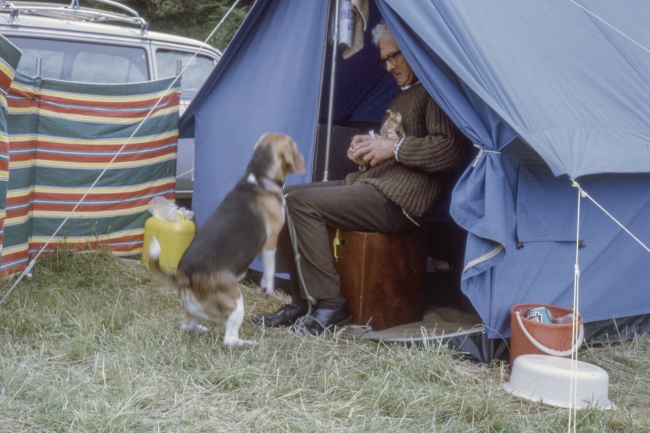 Running around the beach with your dog sounds wonderful. However, that sometimes might not be possible if you're staying in a nature reserve. For example, we at Broken Head Holiday Park don't allow them. So, therefore don't disappoint yourself or your dog by going camping without checking if they are allowed first.
9. Be obsessed with cutting down on weight
We know that you want everything to be ultra-lightweight so you can hike all day long. But what if the temperature drops suddenly and you have just a thin hoodie or jacket? The quality of your gear is essential for your safety. Also, you need equipment that fits your needs. Therefore, going crazy lightweight can be tricky, as the durability of the equipment is extremely important.
10. Buy trendy camping gear
Just because some hiking guru uses it, it doesn't mean that gear will fit your needs and budget perfectly. It might be popular and shiny but not useful. Check the reviews from many sites to see if those 5 stars are real. Also, check the specifications carefully to know if you will be able to use it.
Some items are simply very hard to use if you are a beginner. So, take your time and spend your money on the right camping tools. They might not be the latest or most expensive gear out there but infinitely more useful!
11. Set up camp in the dark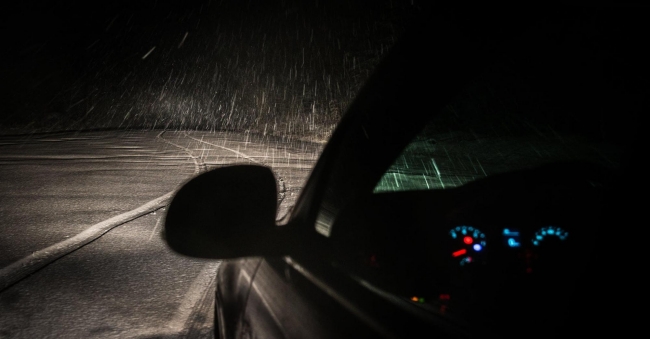 Let's admit it: fiddling with a camping tent can be tricky even for the best of us, so as a beginner, expect to break a little sweat for the first few tries. It's always best to arrive at your campsite as early as possible and set up your tent in broad daylight. Don't just pop out your folding chairs and grab the snacks when you get there.
This is because setting up your tent suddenly becomes difficult or even dangerous when night falls. Your tent and other equipment become tripping hazards in the dark. The process is also much slower because you're probably tired from driving to the campsite.
Now time is running out, and you may have an early start for your outdoor adventure the next day. Let's not mention the commotion you make for other sleeping campers.
Of course, you can use headlamps, lanterns, or your car's headlights to help, but nothing compares to setting up your camp in the sunshine. The great news is that check-in is at 2.00 pm at Broken Head Holiday Park, and that means there's plenty of time to set up your tent on-site.
12. Leave your food outside
The number one reason for ants and flies on campsites is food. If you don't want creepy crawlies all over your tent, there are two main things you can do. First, store all your camping food in airtight containers.
Secondly, always spread a tarp or picnic blanket on the ground before you eat. This is especially important if you're camping with kids who are naturally messy eaters. Get into the habit of storing and handling your food correctly every time you go camping.
If you're eating out on a trail, don't leave any food along the way. Small animals hang around to get scraps of human food, potentially harming them. One of the best camping tips and tricks for eating when hiking is to tie a rubbish bag to your backpack for all waste. This won't weigh a thing, and you can dispose of it properly when you get to a rubbish bin at your campsite.
13. Leave warm clothes behind
Even when camping at the peak of summer, you should always have some warm and waterproof clothes with you. Mother Nature can be unpredictable, so you don't want to be at a state of unpreparedness when sudden rain falls or a temperature drop at night.
This camping advice isn't just for hikers heading to the hinterlands. Even if you're camping on the beach, you'll have more peace of mind when you know you're ready for any weather.
Note that warm camping clothing doesn't have to be bulky. Choose a couple of vests and leggings made with a thin but lightweight base layer, usually made from a cotton-polyester mix. A spare pair of woolly socks are a lifesaver if you're a cold sleeper too, plus a small hot water bottle to warm up your sleeping bag.
14. Be an annoying neighbour
Common sense is an asset when camping, whether it's your first or 100th time. You never know whom you'll meet at the campsite, so you should always be courteous and respectful while sharing the space. Don't get drunk and rowdy or play music too loudly during the day.
Keep the noise down at night because nothing annoys campers more than a ruckus when trying to sleep. If you inadvertently do something annoying, acknowledge it, apologise, and don't do it again. Sure, some campers may be cranky and pick you out, but resolve the misunderstanding in the best possible way, maybe by sharing a friendly drink or snacks as a peace offering.
15. Leave without toilet paper
One of the best camping tips and tricks is to have a checklist of everything you'll need for your trip. Otherwise, you'll forget to pack something seemingly insignificant like toilet paper. But believe it or not, you never know how much you need toilet paper until it runs out. Even if your campsite is fully equipped and well maintained, you can't predict how many campers will be there.
If toilet paper runs out early in the day, have your own to tide you over until the campsite replenishes its supply. The same goes even if you're staying at any of our deluxe beach cabins, which come complete with en suite bathrooms. It won't hurt to bring your supplies as a backup.
16. Leave Without A First Aid Kit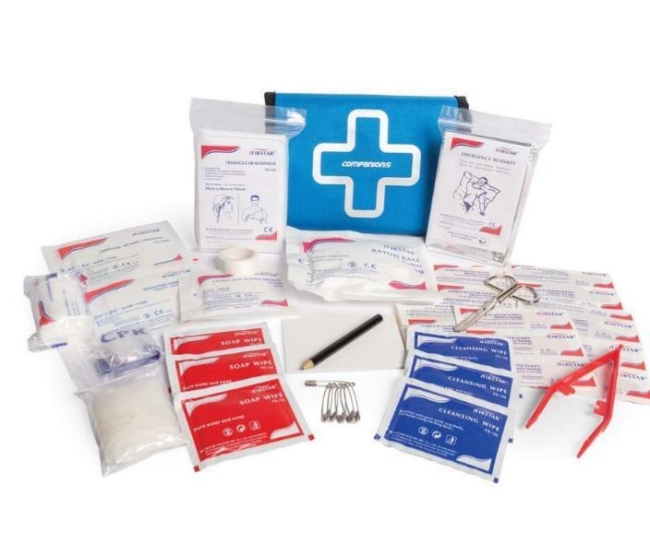 A first aid kit isn't just for severe emergencies when camping. You'll need it more often than you'd expect:
You may get minor cuts and scrapes when moving your camping gear from your car to the site
You may injure yourself when setting up your tent, especially if it's brand new or your first-time camping
You may cut, burn or scald yourself when preparing your camping meals
Your kids may get bruises or cuts when playing around the campsite
You may get an allergic reaction to a bee sting
In all these scenarios and more, you'll need the essential items in your first aid kit, including disinfectants, band-aids, and painkillers. In addition, you'll be in a better position to help a fellow camper if or when the need arises.
Here are the basic things you need in your camping first aid kit:
Bandages and gauzes
Antibacterial wipes
Anti-inflammatory medicines
Safety pins, tweezers and scissors
Utility knife
Sunburn spray
Cotton wool and cotton swabs
Superglue and duct tape
Latex gloves
Make sure you replenish your camping first aid kit before heading out for your adventure.
17. Venture out alone
There's a thin line between having a solo outdoor adventure and getting lost. A seasoned adventurer understands how best to navigate: keep to well-marked trails, don't stray too far from the campsite, or make markers to help you find your way back.
Travelling with a companion or in a group for your first camping adventure is much better. It's fantastic to discover that unbeatable view but follow familiar paths. This is purely for your safety so that you'll travel without incident, and should there be such, other campers can easily find you.
18. Take selfies with the wildlife
The best camping advice when it comes to wildlife is simple: keep your distance. Unfortunately, many adventurers throw care to the wind and chase the perfect selfie. Don't put yourself in harm's way for your social profile. Even if you come across totally harmless creatures, please leave them be. And don't be tempted to draw wild animals closer with food scraps.
You may expose yourself to injury and disease if the animal bites or scratches you or disrupt its natural diet and habitat. Instead, opt for a decent camera with a good zoom lens. You'll get the perfect shot and stay a safe distance from the animals.
19. Leave rubbish behind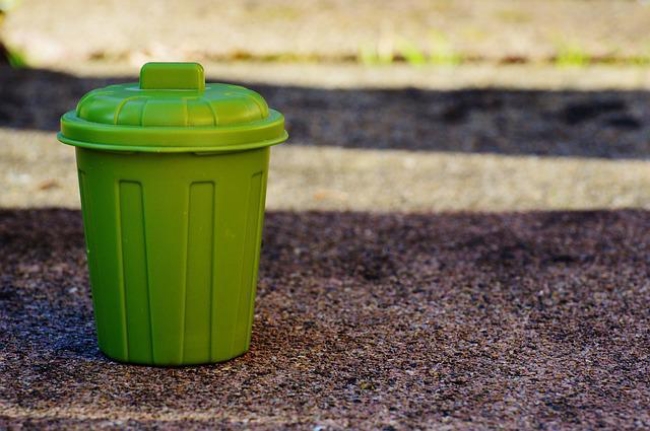 A tidy campsite is a win for your hygiene, other campers, and our overall environment. The Leave, No Trace philosophy means taking only photos and leaving only footprints. All you need is to put some thought into your camping food, gear and activities.
Here are some camping tips and tricks to maintain a clean, sustainable campsite:
Always find out where the trash bins are when you check-in at your camp
Separate the organic waste from recyclable plastics and paper waste
Greywater also counts as waste, so use only biodegradable soaps for camping hygiene
Pick up trash as thoroughly as possible when you break camp at the end of your holiday
These simple strategies enable you to leave your campsite even better than you found it.
20. Manage your time poorly
Time does fly when you have your outdoor fun. As a beginner camper, you may stay up too late when you arrive at camp and then sleep in the next day. This totally disrupts your entire camping schedule.
You end up rushing through your activities, forgetting to pack your essentials, or becoming more tired than ever at the end of your holiday. Little things can suck up your much-needed getaway time, like filtering water, preparing ingredients for your camping meals, or getting that BBQ cranked up.
The best camping advice is to estimate how long everything may take, from arriving at the campsite to packing your gear back into your car. With good time management, you'll catch those spectacular sunrises and sunsets, enjoy the sites around Byron Bay without the crowds, and get back home in good time.
Camp like a pro at Broken Head Holiday Park
You'll confidently head out for your first camping adventure with these excellent camping tips and tricks. We want you to enjoy the best of Byron Bay with zero camping stress here at Broken Head Holiday Park. Just take a little extra time to plan your holiday, then book your spot at our well-maintained facilities.
We have affordable accommodation options for all kinds of visitors, from solo adventurers and glampers to couples, families and groups. Head to our accommodation page to book directly or contact us today.