How to Be a Responsible Tourist in Byron Bay

Everyone should visit Byron Bay at least once in their lives. Byron Bay is home to a warm, hospitable community, great food, drinks and shopping, not to mention the gorgeous beaches and lush hinterland.
One way to keep Byron Bay on every traveller's bucket list is to practice responsible tourism. Read on to learn how to be a responsible tourist in Byron Bay.
What exactly is responsible tourism?
Responsible tourism simply means having a minimal negative impact on your environment as you travel. It includes reducing your carbon footprint, living sustainably, promoting local communities, and doing your part to impact your destination positively.
Being aware of your impact during your travels doesn't mean you won't enjoy your holidays and adventures. If anything, you'll love travelling even more because your experiences will be more worthwhile. Here are our top 5 small but significant ways to become a responsible tourist when visiting Byron Bay.
1. Choose reusable over disposable products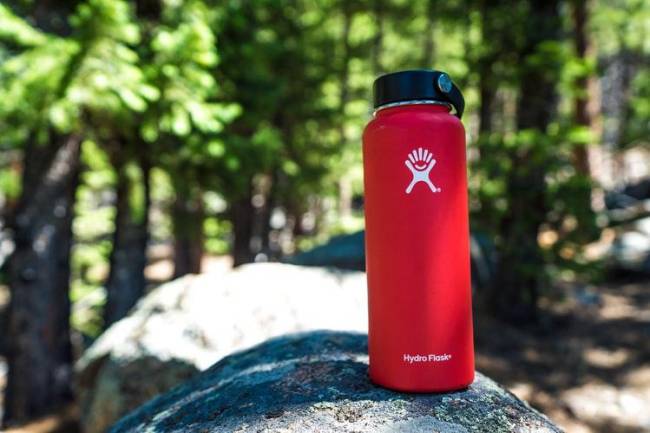 Whether you're travelling in your campervan or hiking with just your backpack, there are plenty of reusable alternatives for your gear. Carry a refillable stainless steel water bottle instead of plastic bottled water.
Buy a reusable coffee cup to enjoy our great Byron Bay coffee. Use a canvas tote bag for your shopping instead of plastic bags. Opt for stainless steel or silicone straws instead of plastic or paper straws. All these choices mean less littering when you travel.
2. Buy second hand, upcycled and recycled gear
Instead of buying a brand new hiking backpack for a short holiday, search online for a "like new" travel bag from other adventurers. Many other travellers are looking to sell their gear before flying back or as soon as they arrive home.
Everything from bikes to surfboards are available second hand, and in great quality, so you can save money and reduce wastage. The same goes for your adventure clothing. Don't buy brand new clothes only to wear them for a few days and discard them. Check out your nearest thrift or charity shops for some quality items.
If you buy new clothes, donate them at the end of your holiday. Otherwise, your textile waste ends up in landfills.
3. Manage food waste
When you visit Byron Bay, of course, you will sample all the different restaurants and street food options during your holiday. Do your best to order only what you can finish, and carry leftovers with you if you've had your fill.
Suppose you prefer to cook your meals while camping, get creative with your produce and leftovers too. Also, consider packing a picnic in reusable containers, which means you will eat healthier and avoid packaged foods that come in paper or plastic wrappers.
4. Don't litter
Littering is a severe problem for campsites all around the world. It's easy to dump your trash anywhere if your campsite or park doesn't have as many bins as you would expect. It is also easy to imagine that there are people whose job is to pick up after tourists.
However, a responsible traveller will always dispose of waste in the right way, even if it means taking it with you until you find a proper bin. Rubbish includes plastic bottles, candy wrappers and packaging materials, fruit peels, pips and seeds.
5. Always buy from local businesses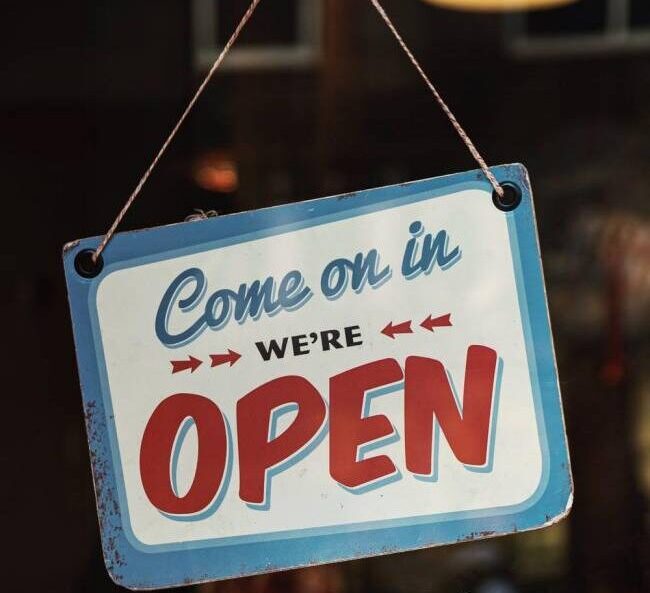 Of course, there are things that you can only find from big chain stores and at a lower price. But when you visit Byron Bay, do your best to promote local businesses.
Buy your coffee or breakfast from a quaint restaurant near your campsite, visit the farmers' markets every weekend for your groceries, and buy handmade souvenirs for your loved ones back home. It may cost a little bit more, but every cent counts to build small businesses wherever you travel.
Every choice matters when you visit Byron Bay
Keep in mind that every decision you make about your holiday can contribute to responsible tourism. At Broken Head Holiday Park, we always welcome responsible tourists to our clean, well-maintained campsite facilities in Byron Bay. You can camp out in your tent or caravan, book a cabin or a beach house, and explore Byron Bay every day. Book your spot with us today.