Fulfill Your Health & Wellness Dreams in Byron Bay

While Byron Bay always represented a place to get away and chill, the town has moved from a tiny hippy, surfing beachside village to a centre of healthy living in the last decade.
"Designer yoga and pilates studios, haute health businesses, high-end organic restaurants, hip wine bars and five-star health resorts have sprung up faster than you can say namaste – transforming the town into one of the world's ultimate wellness destinations," according to The Australian Financial Review.
We've put together a round-up of some of our favourite ways to experience the healthy living lifestyle Byron Bay offers while on holiday here. You might never want to leave, some people don't!
Fitness
Surfing
Byron Bay is world famous for surfing and always has been, which makes it top of the list for a healthy way to kick off a holiday. Whether you're a newbie surfer or you've been hanging 10 your whole life, riding the waves is always good for the soul. Below are a couple of our posts about surfing:
Yoga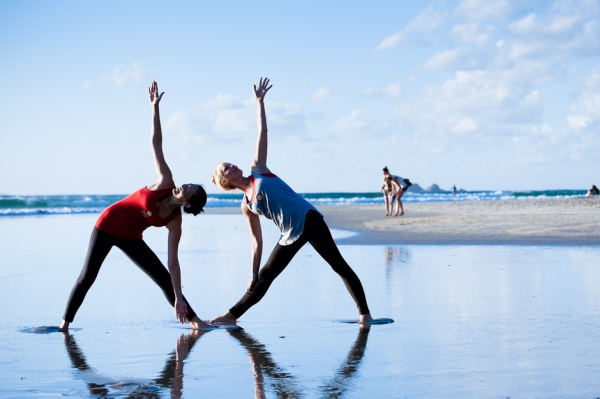 Yet another fitness/wellness activity that Byron Bay is known for, yoga blends together physical and mental well-being for the complete package. Whether you're looking for a peaceful mind or aligning your body, Byron Bay offers a variety of yoga classes and experiences.
From starting the year with yoga on New Year's Day, to yoga on the beach, yoga is infused into the Byron Bay lifestyle. We put together a post on yoga as well.
There are lots of other options for getting your exercise in Byron Bay from stand up paddle boarding, to kayaking to hikes, to cycling. In Byron Bay, you won't lack for options when it comes to the exercise portion of healthy living—it's just a matter of narrowing it down to what you have time for during your holiday. (You might just have to come back!)
Eats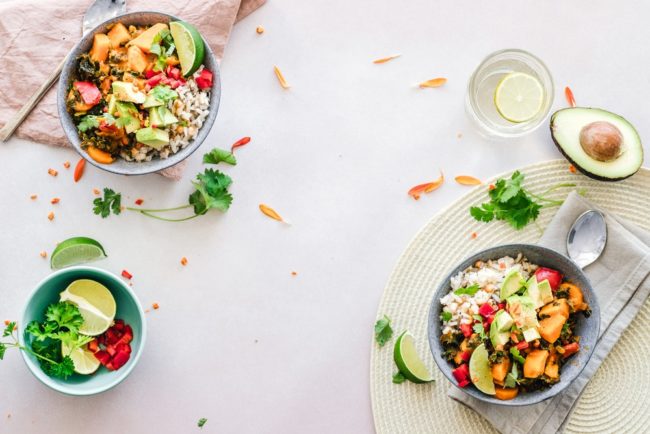 Byron Bay isn't lacking in healthy restaurant options, as well as markets for you to buy organic, locally sourced food. You will be able to handle any food issues, such as gluten free, and know exactly where your food comes from because many restaurants provide details of exactly where they get their ingredients.
Here are a few good lists of healthy (and delicious!) restaurants to try:
Spa

There are a number of places where you can release the toxins with a massage, get a facial or a scrub—it's another part of the wellness culture. Treat yourself to one of the excellent spas around the Byron Bay Area as part of your holiday. Here are just a few recommendations.
Hikes and Walks
In addition to therapeutic ways to rejuvenate your soul, Byron Bay provides places to simply take in your natural surroundings, such as beaches to relax on or rainforest hikes and walks.
Take a look through our suggestions for hikes to start planning which ones you'll spend your time discovering the peace nature can bring to you.
Stay at a natural setting for  your health & wellness holiday
Here at Broken Head Holiday Park, you'll be able to set up camp and stay to your heart's content—or however long you can get away from work. By staying in Broken Head Holiday Park, you'll not on benefit from a beach on your doorstep but affordable accommodation, from campsites to beach cabins, which will allow you to take in even more of the health and wellness activities that Byron Bay offers.
So pack up your yoga mat and get ready to drink some delicious smoothies! We look forward to seeing you soon.