Why Camping Doesn't Automatically Equal Roughing It

For some people, the only images brought to mind when the word "camping" is spoken, are people living off the land with only what's in their backpack to survive.
That isn't really how camping needs to—or should—be. There are lots of ways to enjoy camping and still feel like you're well rested, clean and full of good food.
How might you ask? It's all about the gear and where you decide to put down your camping equipment.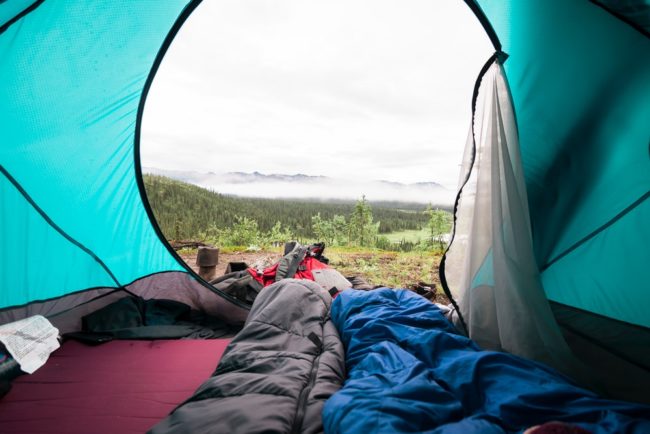 You CAN get a good night's sleep
One of the ways you can feel less like you're sleeping outdoors is making sure that your camping equipment will provide comfortable sleeping arrangements.
That means looking into such things as:
Camp beds – This piece of equipment serves a very important purpose in making you feel just a tad less close to nature. Basically, who wants to actually sleep on the ground when you're camping? Let's be honest, a good night's sleep makes for a much better holiday, so invest a decent camp bed (or heck, check out air mattresses too). Here are a few ideas.
Good sleeping bags – This is just a matter of testing out equipment over camping holidays and figuring out what you like best, in addition to considering the weight and what temperature it works for best.
Read here for some thoughts on good sleeping bags.
Size of your tent – Let's discuss how much room there REALLY is. If you get a tent for four, is it actually better with just two people? Are you coming with the whole family? Making sure that you have plenty of room to spread out decent sized beds that include at least a good sleeping pad is vitally important to making you feel less like roughing it.
Check out our blog post on family tents: 5 Excellent Family Tents for Camping Holidays
Use your camping trailer bed! – Don't underestimate the value of renting or borrowing a caravan so you'll have access to an actual bed with sheets and everything. It just might tip the scales in favour of more camping holidays, and you might even decide you need your own caravan or trailer.
You'll still be clean
When you look into your location to take your camping holiday, consider if you're going to be using tents to camp or a caravan/trailer. Does your campsite have good facilities or do you plan to use the shower in your caravan? Either way, make sure you'll have access to hot showers. Feeling clean makes a world of difference in your holiday and there's no need to take away one of life's comforts.

Eat good food, not canned beans
Camp food doesn't need to equal warming up a can of soup or beans for meals. With a bit of planning, you can easily whip up some simple camp meals after a day of sightseeing.
Check out a few of our posts on camp food:
Byron Bay is also chock full of eateries if you don't want to cook, so you definitely won't go hungry. Check out our dining guide for some mouth watering inspiration.
Your campsite is important
We might be biased, but we're pretty sure you're going to feel less like roughing it, and more like you're truly on holiday, when you book your camping holiday at Broken Head Holiday Park. We are located on the beachfront of Broken Head, so your campsite would be mere steps from a beautiful beach, and we are surround by national park and amazing views to the north and south.
Our campsites offer large spaces, both powered and unpowered, that can handle tents, trailers or caravans. (There's also some excellent deluxe cabins, beach shacks & beach cabins , plus a larger 2 brm beach house in case you want to skip the tents!) You certainly won't feel like you're roughing it when you come here!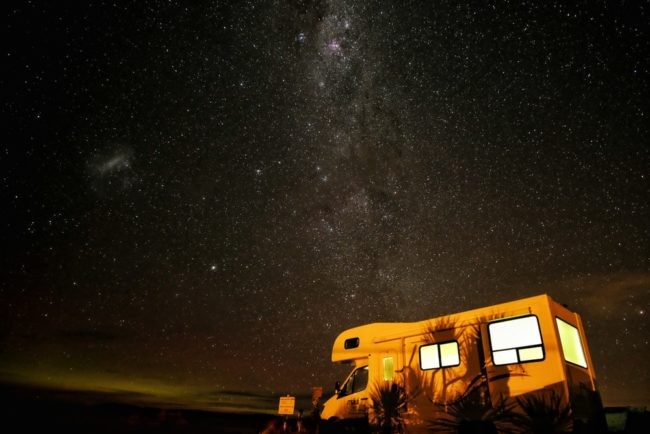 Consider renting or borrowing a caravan
If you like the idea of a camping holiday, but would rather avoid sleeping in a tent (or perhaps the kids can, but you and your partner want to sleep in a bed), then it might be a good idea to try out a caravan or camping trailer. By renting or borrowing a friend's, you can test it out and see if it's something that you would enjoy using on a regular basis. Besides the additional space and rolling "home" you get with a caravan or even a trailer, you'll definitely avoid any feelings of "roughing it."
Check here and here for tips on purchasing a caravan.
If you want some further tips on how to glamp up your camping, then check out our post:
You won't feel like you're roughing it at BHHP
Our facilities are excellent, from men's and women's showers and toilets and laundry to the upgraded camp kitchen and BBQs. You'll feel right at home here, and if you forget anything, there's a handy kiosk available to grab any toiletries or basic supplies, as well as a treat after dinner. So, forget any notions that camping equals roughing it, and book your next holiday  at Broken Head Holiday Park in Byron Bay. You won't regret it!