10 Camping Recipes With 5 Ingredients or Less

When you're on a holiday, no one really wants to spend hours slaving over the camp stove or BBQ, trying to put together meals for everyone. On the flip side, keeping to a travel budget is difficult if you have to go out for almost every meal.
So, consider the following recipes as as options (and perhaps they will spark other ideas) for you to plan a few meals to make at the campsite. Five ingredients or less, and easy directions to follow, make these recipes a win-win for anyone on a camping holiday in Byron Bay.
1. Asian Fried Rice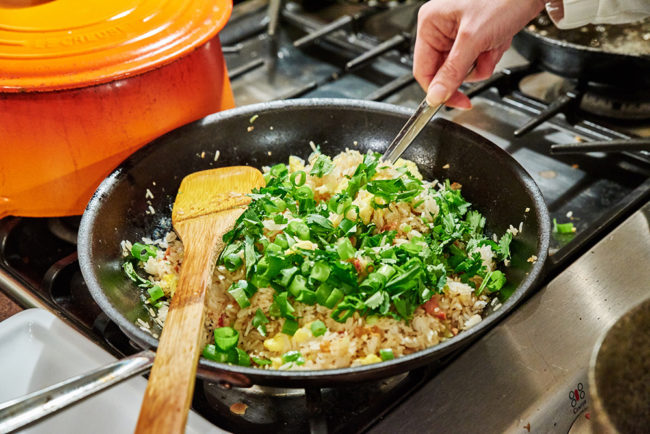 Ingredients:
rice
cooking oil
vegetables (broccoli, frozen peas, frozen corn, onions, white cabbage, etc.)
soy sauce
1 egg
Method:
Heat up the cooking oil in a pan and add the chopped vegetables. Fry until the vegetables are nearly cooked. Add the rice to the pan and cook until it is slightly brown. Add 2-3 turns of the soy sauce until the rice is flavoured. Crack the egg raw onto the rice and let it cook for 2-3 minutes. Slowly mix the egg into the rice, and allow it to cook for about 5 minutes, or until it appears done.
Source: Do It Yourself RV
2. Quick Campfire Flatbread
Ingredients:
300g strong white flour
1 (heaped) tbsp. baking powder
½ tsp. sea salt
3 tbsp. olive oil (or rice bran)
dried rosemary, thyme, fennel, or seeds (optional)
water
Method:
This recipe is made even easier if you combine the dry ingredients before you leave on your trip. Combine your dry ingredients and store in a zip-lock bag or an air-tight plastic container and pack with your food ready to go the next morning.
Source: Outdoria.com
3. Bubble and Squeak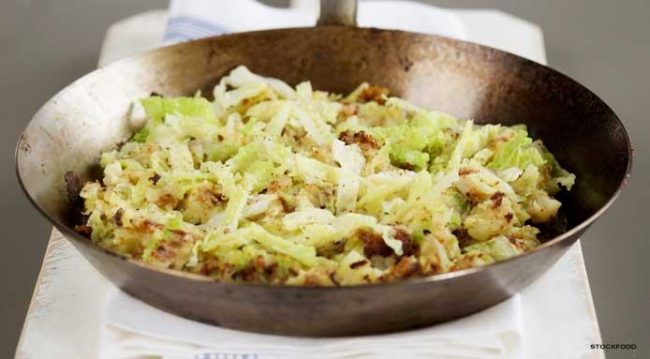 Ingredients:
1 small head of cabbage or 1/2 large head, chopped
5 medium potatoes, sliced in bite size wheels
1 or 2 Polish or Kielbasa type sausages
1 cup water
Method:
In a large pot or frying pan, layer chopped cabbage, potatoes, sausage, then repeat until all ingredients are used. Add water, cover, and simmer until cabbage and potatoes and sausages are cooked; probably about 15 or 20 minutes.
Source: Thrifty Fun 
4. Camping Quesadillas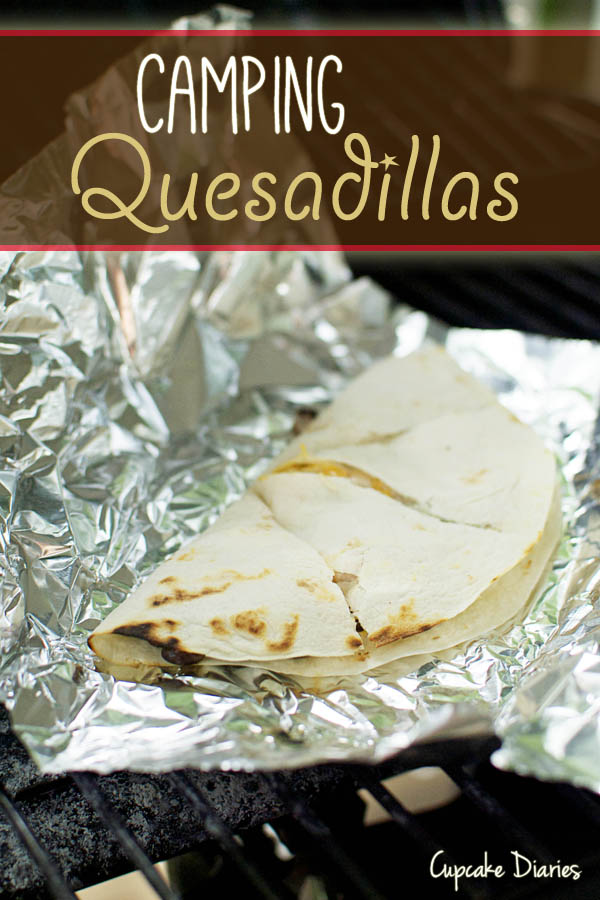 Ingredients:
4 medium flour tortillas
2 x 250 grm chicken breasts, grilled and sliced
1 jar salsa
1 can black beans rinsed and drained
1 cup shredded cheese
tin foil
Method:
Spread 1 tbsp salsa  over one side of a tortilla. Place 1/4 cup chicken on half the tortilla over the salsa. Sprinkle 1/4 cup black beans and about 1/4 cup cheese over the chicken. Fold other side of tortilla over to cover ingredients. Place on a piece of tin foil large enough to cover the quesadilla. Leave the ends open. Place the foiled quesadilla on the BBQ grill until cheese is melted and tortilla is crispy. Remove from the grill and cut in four pieces.
Source: Cupcake Diaries Blog
5. A New Kind of Hot Dog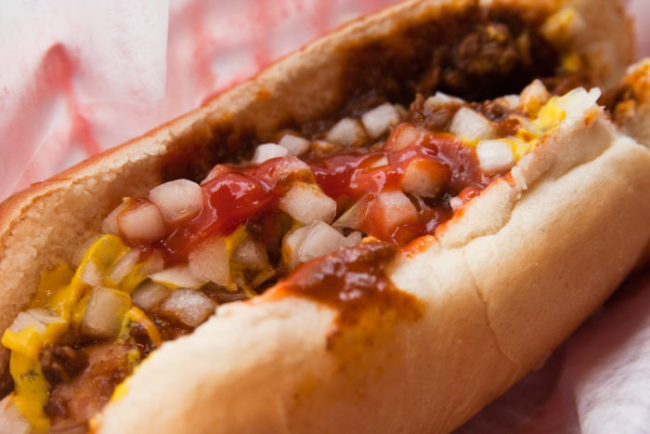 Ingredients:
8 hot dogs, chopped
1 small onion, chopped
3 tablespoons barbecue/sweet chili sauce
12 hot dog buns, sliced horizontally on the top
Method:
Take all the ingredients, except the sliced hot dog buns, and mix in a bowl. Lay out each hot dog bun on its own sheet of tin foil. Fill the buns with the mixture and then wrap the tin foil so the whole thing is sealed. You can grill these on a BBQ for about 20 minutes. Timing obviously depends on how much heat you're packing, but we're just looking to cook the hot dogs all the way through.
Source: Eureka
6. Baked Bean Toasties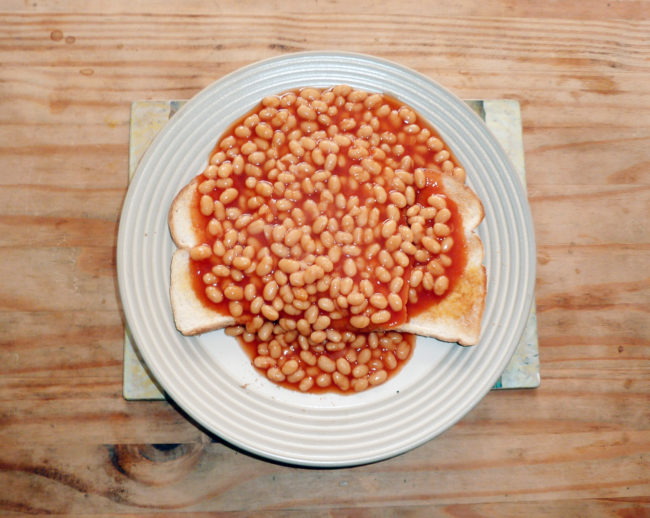 Ingredients:
baked beans in a can
bread
tomato
This is so easy! You can enjoy baked beans heated with bread or toast, on their own or in a cast iron jaffle iron with bread and tomato.
Source: Huffington Post AU Edition 
7. Super Soup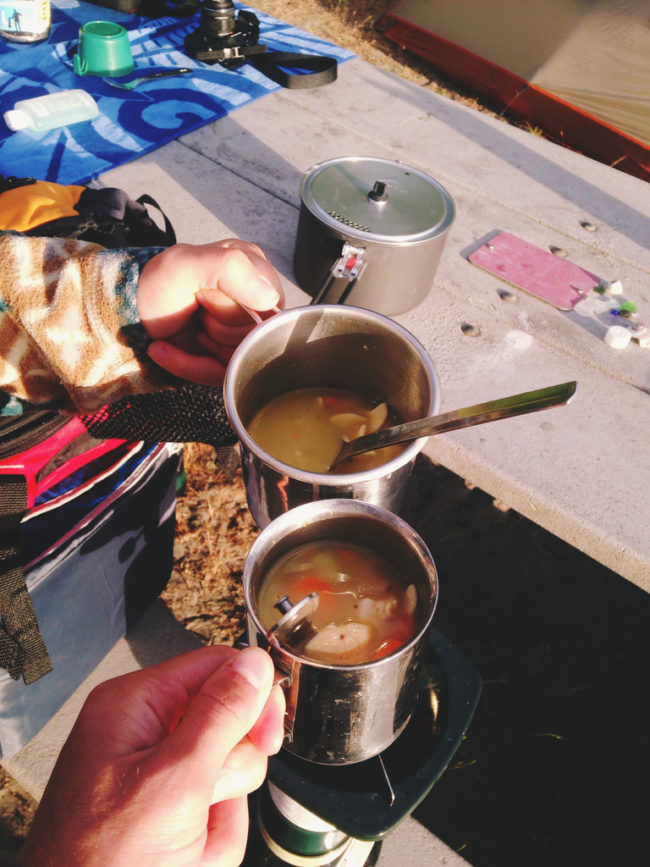 Make more than just canned soup when you're on your camping holiday. When you're heating up the soup, consider adding in some ready-made rice, canned chickpeas or kidney beans into the pot. Or try serving the soup with croutons (use toasted bread) or flavoured ready-made rice or quinoa.
Source: Huffington Post AU Edition
8. Proven Camp Pizza Dough
Ingredients:
2 cups of self-raising flour
500g Greek or natural yogurt
tomato paste
pizza toppings
pre-grated cheese
Method:
Combine flour and yoghurt in a bowl, turn out onto a floured surface and knead for approximately 10 minutes, dusting with extra flour until the dough is no longer sticky. Separate dough into two even balls and roll out each on a floured surface. Transfer the rolled-out dough to a pizza tray. Spoon the tomato paste over the dough. Top with ingredients and sprinkle mozzarella over the top (from edge to edge). Heat your BBQ grill until very hot. If you've got a pizza stone, even better – because it helps to distribute the heat evenly. Once the stone is hot, slide the pizza onto it and close the lid. It takes about 20 minutes, but keep an eye on it while it's cooking.
Source: Club 4×4
9. Camping Farmers Breakfast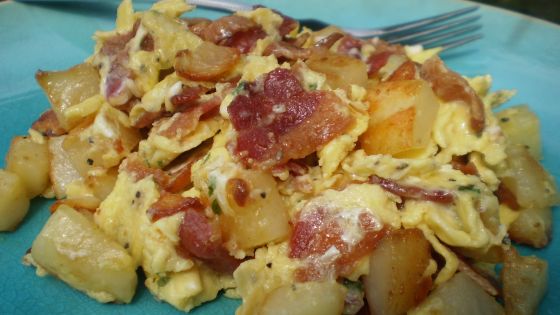 Ingredients:
6 medium potatoes
8 slices bacon
1 medium onion, diced
6 eggs
salt and pepper, butter
Method:
Cook potatoes with their skins in boiling salted water until done. Cool, peel or leave skins on, cube or slice. Cut bacon in small pieces and fry on medium heat to desired crispness. Drain on paper towel. Add approx. 2 tbls. butter to the bacon fat and fry onions until transparent. Add the potatoes to the pan with the onions and fry until crust forms. Return bacon. Crack the eggs into the potatoes and scramble them around with everything. Salt and pepper to taste. Be careful with the salt, since the bacon is salty.
Source: Genius Kitchen 
10: Pot of s'mores Australian style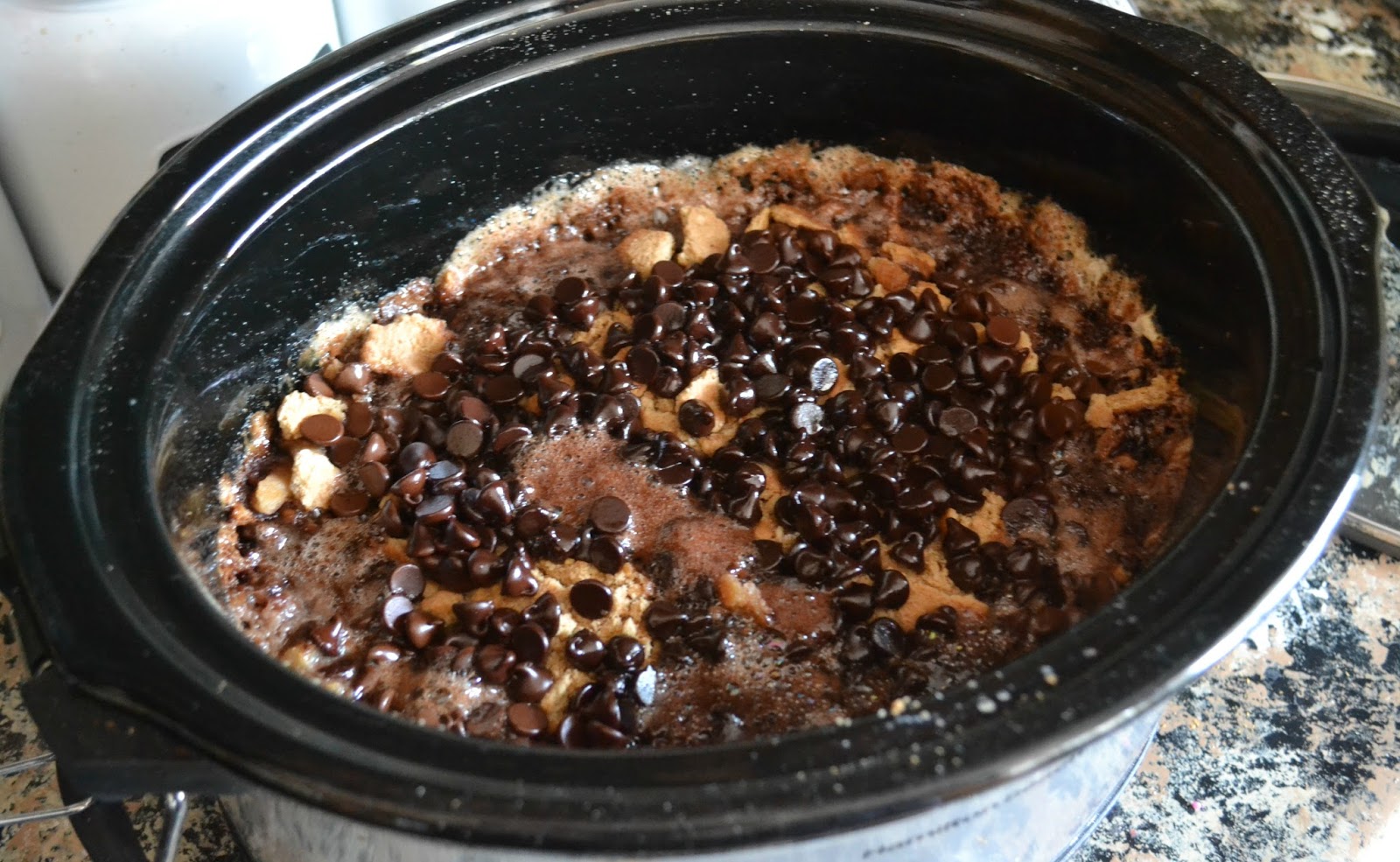 Ingredients:
1 package McVitie Digestives, crushed
1/2 cup butter, melted
1 can sweetened condensed milk
2 cups semisweet chocolate chips
1 cup butterscotch chips
2 cups miniature marshmallows
Method:
Prepare grill for low heat. Line a Dutch oven with heavy-duty aluminium foil. Combine cracker crumbs and butter; press onto the bottom of the pan. Pour condensed milk over crust and sprinkle with chocolate and butterscotch chips. Top with marshmallows. Cover Dutch oven and place on grill. Cook for 15 minutes or until chips are melted. To check for doneness, use the tongs to carefully lift the cover.
Source: Taste of Home
Make these recipes and more at Broken Head
Bring your ingredients and cooking gear along, and plan to make some delicious, quick camping meals for your stay at Broken Head Holiday Park. You'll be able to enjoy more of Byron Bay and all it has to offer when you save money by cooking up some of your meals here using our campsite facilities. Plus, with these yummy recipes filling your belly and the very short list of ingredients, you won't mind cooking a bit on your holiday.
We have both powered and non-powered sites (if you want to bring your RV) and even beach shack and cabins. So you just need to make a booking, and you can start dreaming of your holiday in Bryon Bay!