10 Useful Apps for Camping (And You Might Not Delete Them Later!)

Anyone who camps with regularity knows that there are lots of apps out there that seem like they might prove useful during a trip, but sadly end up just taking up space on your phone.
So what actually are apps that you could use and that might improve your camping experience?
We've sourced 10 excellent campings apps that are worth keeping on your phone.
1. WillyWeather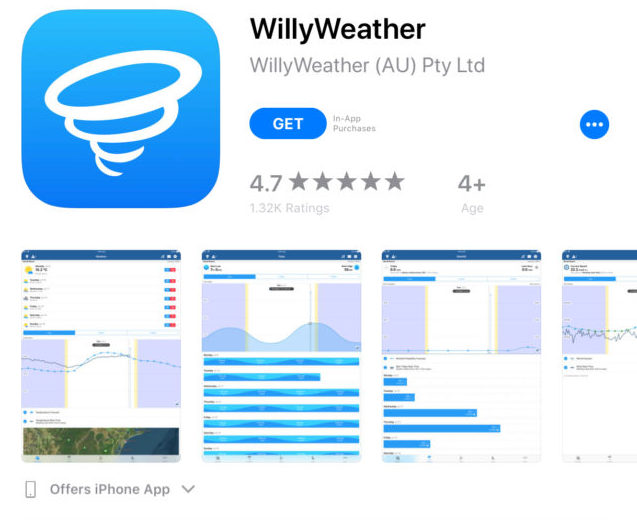 Weather plays a big role in any holiday, but especially on a camping one. A benefit of a Smartphone is the ability to access real time weather information that will help you plan, not only your activities, but also your overall timing of your stay.
Coming highly recommended, the WillyWeather app features easy-to-use functions and a clean layout, which provides not only temperatures and forecasts, but also a radar; tide, UV, wind and even the moon phases.
This will give you all the information a camper needs, from if it's a good idea to pull out the rain fly to if a hike is on the cards. We'd recommend you stick with the free version as the paid one only removes ads.
2. First Aid by Red Cross Australia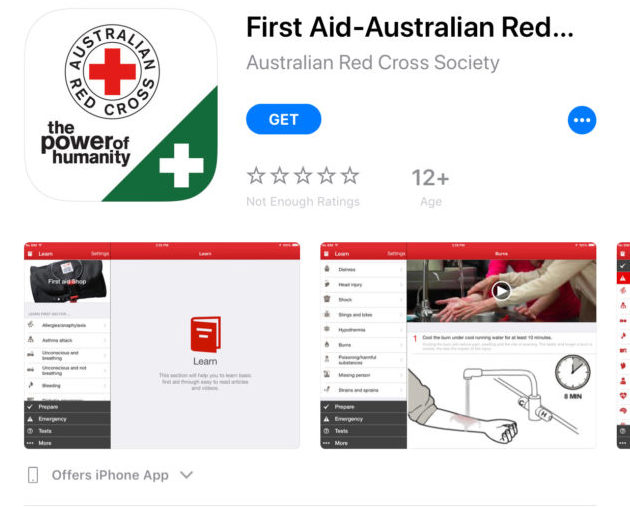 While most camping holidays don't involve a need for major first aid, you can prepare yourself for any of the minor cuts and scrapes you might sustain on holiday with the First Aid app by Red Cross Australia.
This app gives you step-by-step information on how to manage common first aid emergencies from dealing with a bite or sting, to treating burns and blisters. It  even walks you through how to deal with a bone break. This free app will give you peace of mind while out hiking and even in the campsite.
3. Sun Smart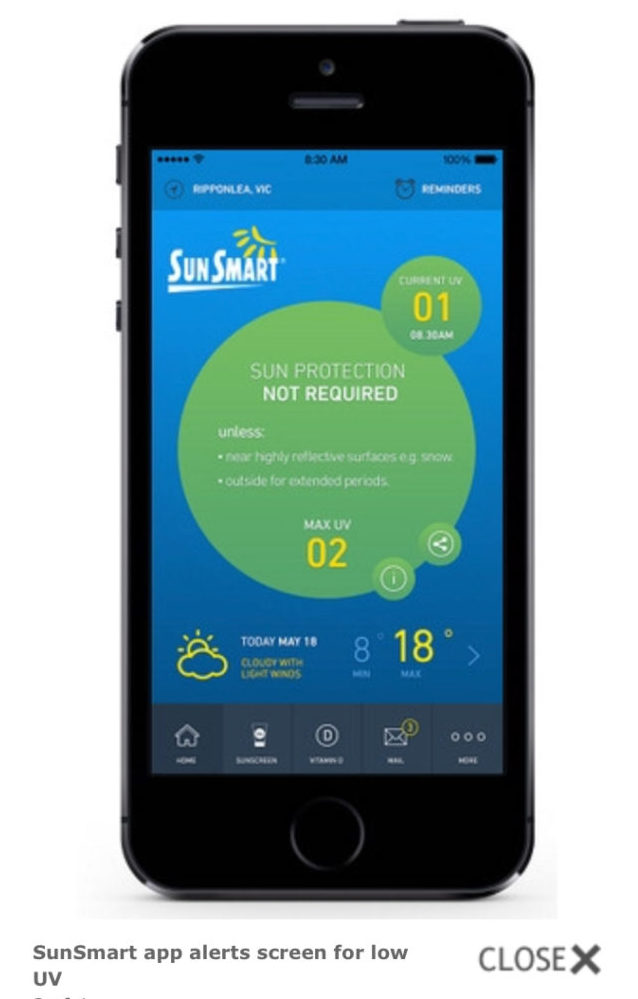 We all know the UV rays in Australia are more intense than in other places in the world, so preparing for your day with layers, hats and sunscreen is especially important.
Developed by the Cancer Council, the SunSmart app provides the current UV levels wherever you are and can remind you to re-apply sunscreen or alert you when UV levels get too high.
You also can find out exactly how much UV exposure you need for your vitamin D dose for the day. Besides the safety concerns, it's pretty important to know how much time you can safely stay out on one of the gorgeous beaches on your holiday, right?
4. Avenza Maps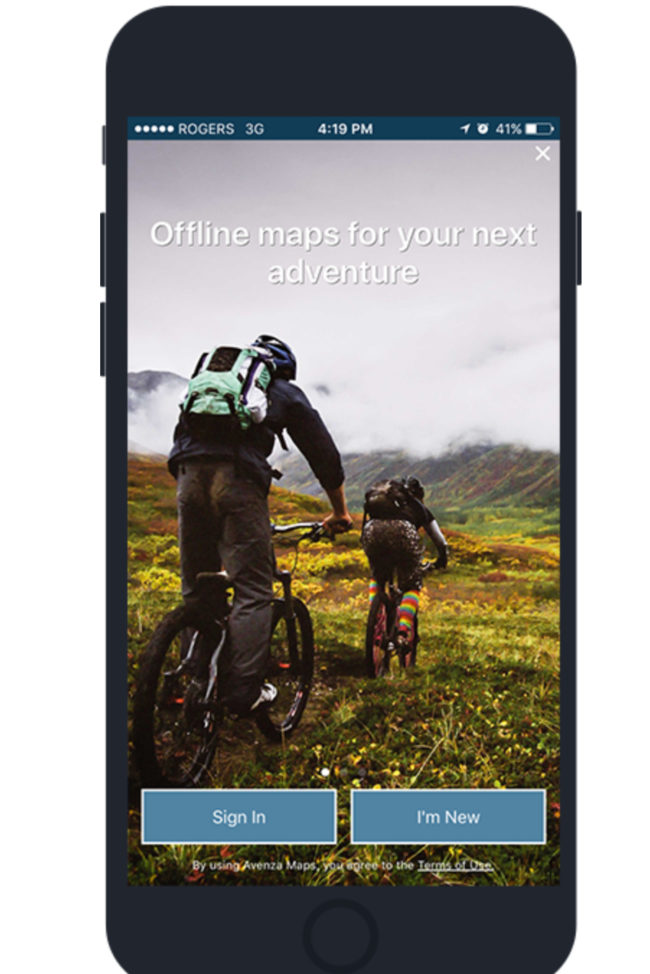 If you like camping, then it's a pretty safe bet that you enjoy bushwalking as well. However, when you're out on these hikes you probably won't have Wi-Fi access or even the use of your cellphone plan's data.
So that's where the Avenza Maps app comes in handy.
The map viewer is available offline once you download the maps—so make sure you preload the maps from the location of your camping holiday before you even leave, so you'll be set once you get there.
Once you're out and about without access to data, the GPS that's already on your phone puts your location on any of your maps, and then you can mark where you are with placeholders.
Kind of like leaving crumbs on the trail to follow back, but in a much fancier way!
5. Star Walk 2
Who doesn't dream of staring up at the stars at night while on a camping holiday?
Instead of just admiring the stars, use Star Walk 2 (it's free, but there is opportunity to upgrade to premium) to learn more about what you're observing.
On the app, you'll find a guide to what you might be seeing in the night sky, from the moon and stars to asteroids and comets.
This app might be especially great if you have secondary school kids and teenagers who might enjoy learning more about the constellations and everything else you find in the sky at night.
6. WikiCamps Australia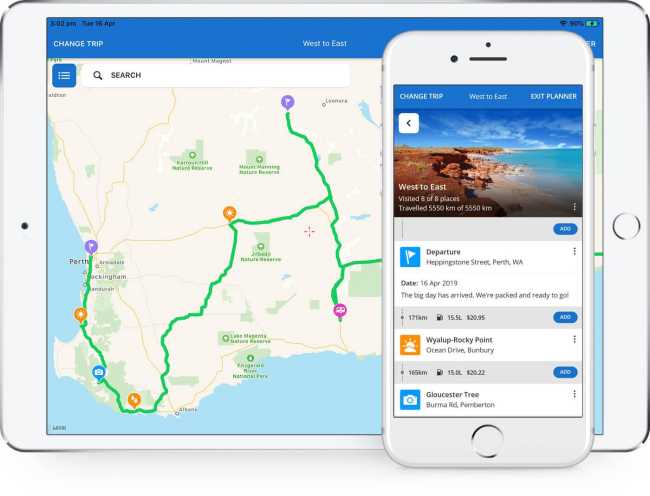 Whether you're thinking of your first camping trip with friends or going back to your favourite spot, planning is everything. You don't want to arrive at the campsite with your puppy and discover that pets aren't allowed or find that there are no toilets for miles around.
WikiCamps Australia is one of the best camping apps to consider if you're organising your trip. It's not just a database of campgrounds around Australia, but it tells you exactly where to find water taps and bathrooms, dump stations, hostels, and plenty more. Just add your search filters on the app and find your ideal camping location.
This app works offline too, so if you're heading to a secluded camping site with no phone signal, download your maps and guides onto your device before you leave. Premium features will cost you $7.99, a small investment if you're a regular camper or if you're planning an epic outdoor adventure.
7. LeafSnap

Only one encounter with stinging nettles is enough to look at plants with new respect. When you're out camping, it is very handy to know which plants and trees surround you. But with so many species of flora out there, where would you start?
LeafSnap allows you to take a picture of the plant you're curious about, and the app will identify it for you. It claims 95% accuracy, and over 27 million photos have been identified by the app so far. It's much more than a camping tool, so if you're looking to start a home garden or find out the best flowers to gift a friend, this free app is the way to go.
8. Seek by iNaturalist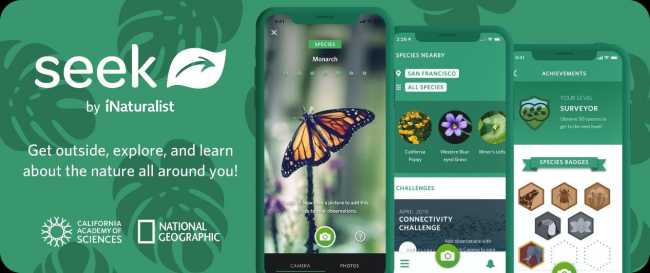 If you go family camping with kids who just love being in nature, you know how many questions they ask about their surroundings. They want to know everything from the bugs underfoot to the birds singing in the trees when you're out camping.
Seek by iNaturalist is the perfect outdoor app for the adventurous, nature-loving family. This free app identifies different birds, animals, amphibians, plants, bugs, and fungi through image recognition similar to LeafSnap. Just point your smartphone camera at your object of curiosity, snap and seek!
Seek's interface is one of the most colourful camping apps out there, plus you earn badges for spotting different organisms and participating in observation challenges every month.
With the backing of the National Geographic Society, the California Academy of Sciences, the World Wildlife Fund, among others, Seek guarantees a fun family outing full of memories.
9. Knots 3D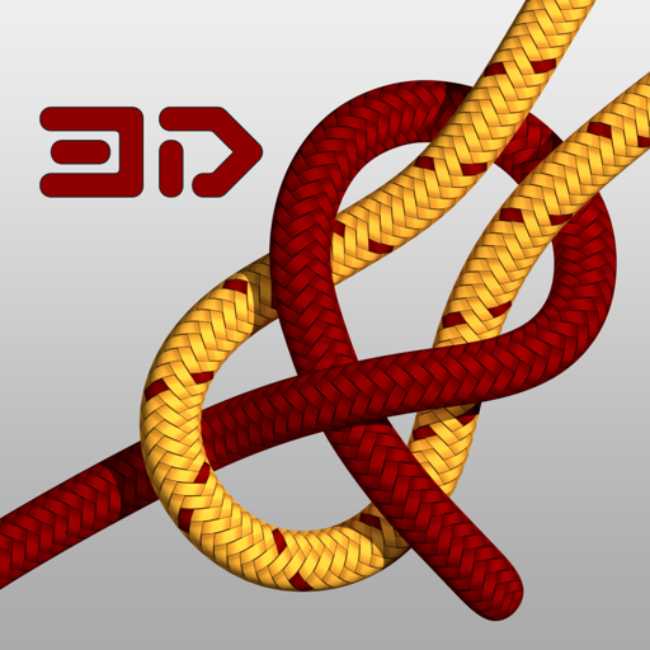 Knot tying is a practical skill for campers and all other outdoor activities, from fishing and sailing to rock and tree climbing. However, there are hundreds of knots for all kinds of situations, and a secure knot can be a lifesaver.
Enter Knots 3D, a tool that helps you learn about the names, types, strengths, and techniques of over 150 knots. Rotate each knot on the screen, and play, pause, rewind, and zoom in and out of each animation to watch how it works. By the time you grab your actual rope, the knots will come easily with a couple of tries.
Knots 3D works offline like many other camping apps, and the desktop version is free, but the fully mobile-optimised version costs $9.99. This is definitely one app you will be reaching for throughout your outdoor adventures.
10. Mapmywalk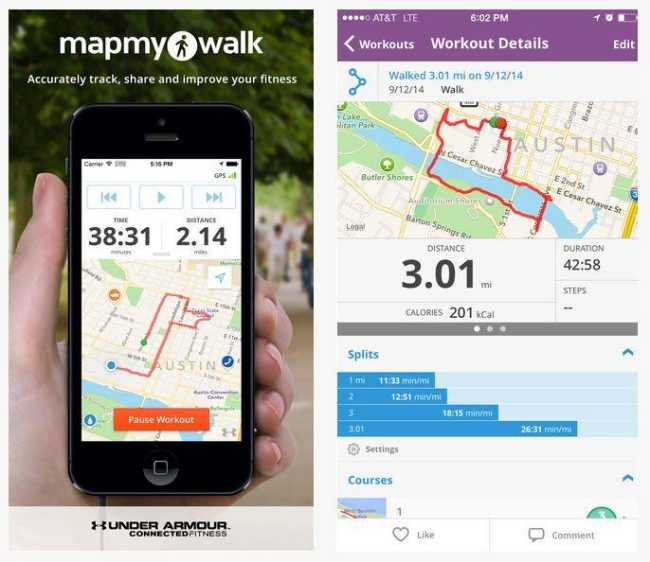 Camping and fitness go hand in hand. There's nothing like starting your day with a yoga session at sunrise or going for a run through a camping trail. Outdoor activities like hiking, rock climbing, swimming, and loads more make us healthier and happier. All you need is a wearable device and a fitness app to match.
Mapmywalk by Under Armor is one of the most comprehensive fitness apps today. It combines accurate trail planning and mapping with calorie tracking and friend connections to keep each other motivated. It also comes with over 60 different activities to choose from, so if you're looking for outdoor fitness ideas, Mapmywalk has got you covered.
The premium MVP version costs $5.99 per month or $29.99 per year, and it unlocks lots more features like training plans, audio coaching, advanced maps, and live location tracking. Plus, if you own some smart Under Armor gear, the app syncs with them too. That certainly is worth the subscription, don't you think?
Bring your smartphone and head to Broken Head Holiday Park
Load up your phone with all the apps you might need for your camping holiday, and then start planning your camping holiday to Byron Bay.
While many people might look to unplug during a holiday, the amazing amount of useful information and apps that a smartphone offers nowadays makes it hard to completely turn off.
Maybe turn off your social media for the holiday and only use handy apps like the ones we highlighted, and you'll find yourself ready to engage with the amazing natural surroundings here at Broken Head Holiday Park and the surrounding Byron Bay area.