18 Easy Christmas Camping Hacks at Byron Bay
If you're planning a holiday to Byron Bay for Christmas – and we hope you are – then you'll need to figure out how to best celebrate the holiday in a different environment. The bonus is that you'll have an amazing background with which to create your family's Christmas cheer. From beaches to hinterland, Byron Bay offers an ideal place to spend your Christmas holidays.
But what about bringing the holiday traditions from home? What about the lights? The tree? The gifts?
Well, we've got ideas for you; in fact, we've got more than ideas, we compiled a list of 18 hacks for camping at Broken Head Holiday Park this Christmas. We hope these ideas help make your camping holiday not only memorable, but also create a fun time together as a family.
1. Christmas lights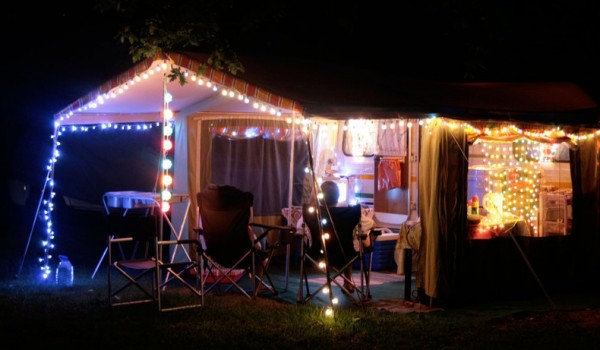 Feel free to bring along Christmas decorations to make your campsite or beach cabin more festive. If you want to hang lights, be sure you packed outdoor lights and be careful how you plug them in and for how long.
Consider using this particular hack — wrapping them around a hanger to keep them from getting tangled. It makes it so much easier to undo the lights when you get there for decorating, and much quicker to pack up when you leave.
Also consider stringing garland or other decorations on and around your tent or cabin to add to the holiday cheer for your Byron Bay Christmas.
2. Christmas tree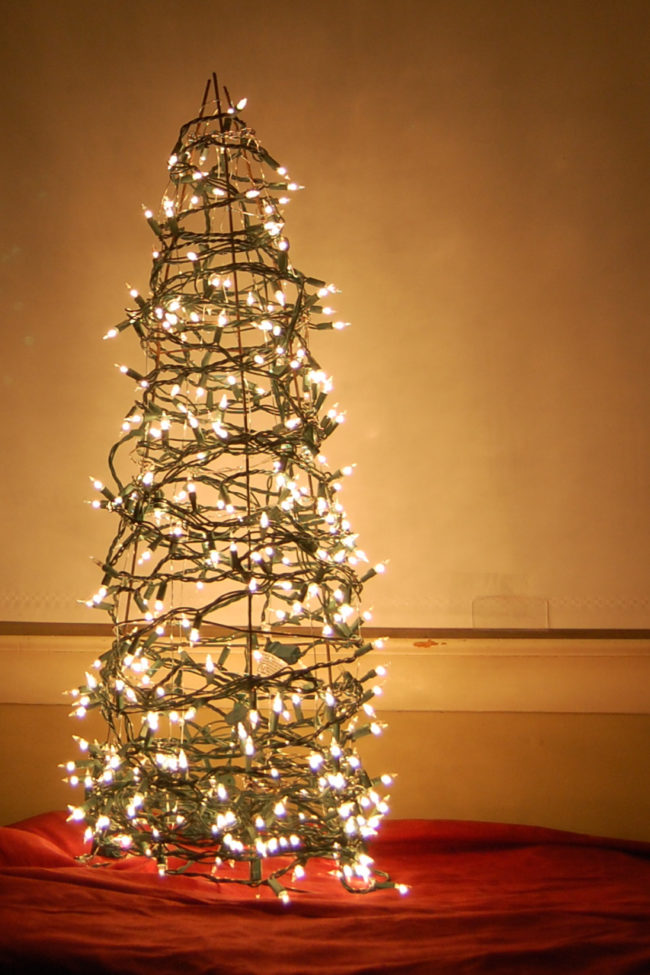 Whether you actually bring along a small tree (fake or real) or perhaps you take our idea here, you will certainly be showcasing that holiday spirit.
There are lots of ways to make it easy to decorate your tree at the campsite that doesn't including toting along your entire ornament collection. You could try burlap wrap, a bow on top and some lights.
Or you could skip the tree altogether, and go for a fun alternative. Bring along a tomato cage and then turn it upside, decorate with lights and all of sudden you've got a tree.
3. Christmas music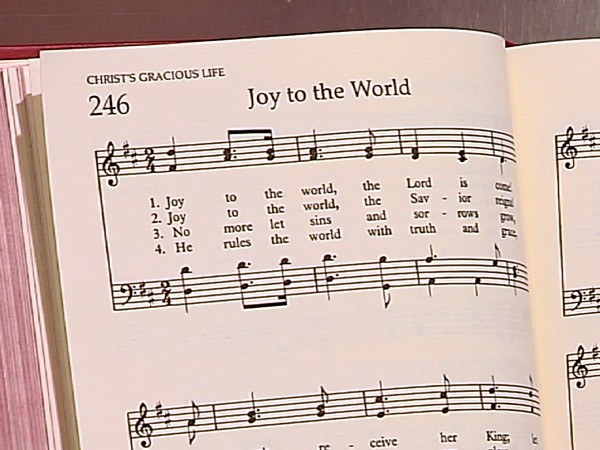 Don't worry about losing the ability to play that Christmas music when you're on a camping Christmas holiday in Byron Bay. That's what Spotify and other streaming services are for!
Just make sure you bring along your chargers for your phone and/or iPads, and you'll be all set. Plus, you can play it to help a friendly Christmas carol sing along!
4. Find friends to make merry with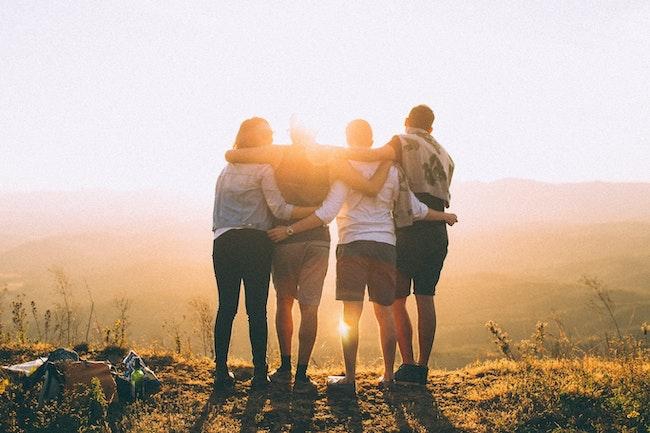 Image Source: Unsplash
If you're planning to be on a campsite with others around, try to make some friends! The holidays are made for sharing with others and celebrating alone just isn't quite as fun.
Invite them to join you for a camping Christmas dinner or some drinks. Ask them about their holiday traditions and share your own. Who knows? You may just make a new friend or two for life.
5. Go carolling around the campsite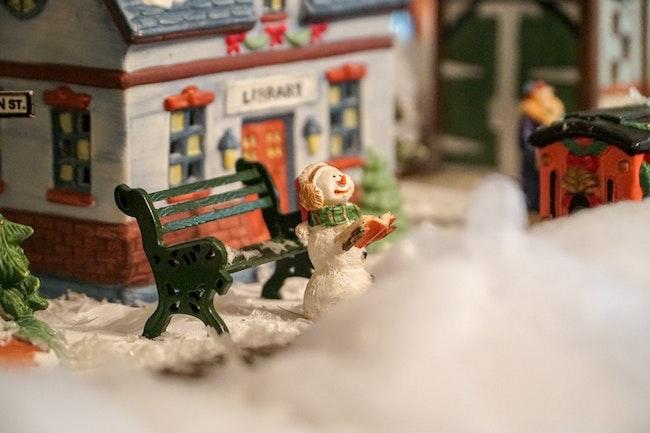 Image Source: Unsplash
If you've got the voice for it, why not serenade your fellow campsite visitors with some Christmas carols? Instead of going door to door, just go tent to tent. This will no doubt help to spread some holiday cheer (as long as you've practiced a bit!).
This is one that can be a truly memorable experience for the whole family. So, start warming up those pipes, and bring us some figgy pudding!
6. Give camping gear you can use during the trip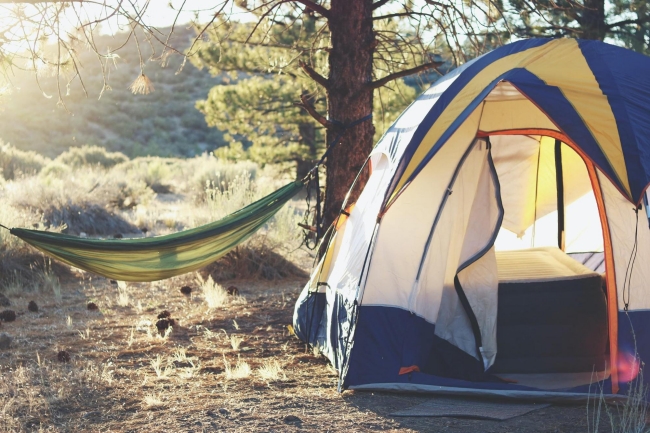 Image Source: unsplash
Been needing some new beach or camping equipment for the family? Use your camping-Christmas as the perfect excuse to gift some loved ones with new gear. Not only will it make packing more efficient (gear and gifts all-in-one), but they'll also have the joy of using it right away. Camping chairs, hammocks, snorkelling gear, or a beach shelter all make great gifts as is— but they become even more special as sentimental tokens from your trip.
7. Do your holiday shopping in town

Image Source: Unsplash
Holiday shopping doesn't have to be a chore. Why not enjoy yourself while marking off your gift list? Byron Bay's charming town centre offers a one-of-a-kind shopping experience. Head to Fletcher Street to check out all of the quaint boutiques, luxuriant fashion labels and one-of-a-kind homeware pieces. Or for the outdoor enthusiast in your life, check out some of the surf shops on Jonson Street.
This year, you may actually enjoy the holiday shopping experience. And bonus: you won't have to pack all your gifts to bring along with you!
8. Make it 'kids-only' present Christmas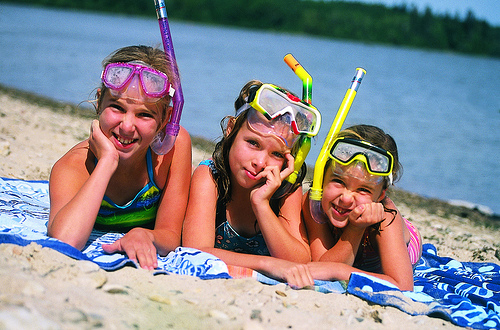 Isn't going on a holiday to the beach present enough? Consider all the fun things to do in Byron Bay – for example, check out our post on 12 Fun Things Kids and Adventurous Adults Do in Byron Bay – and let that be your gifts to each other. Then plan to open the gifts from Santa on Christmas morning before you and your family devour a delicious Christmas lunch.
9. Wrapping up presents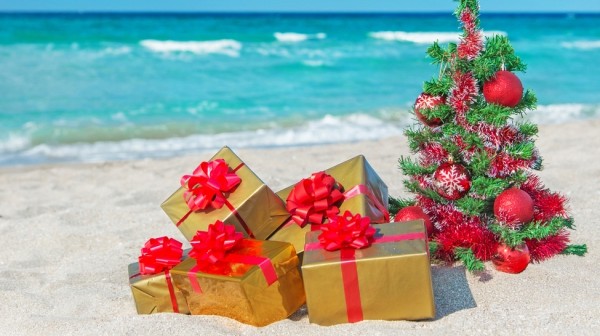 First off, keep in mind that the best present has already given to you and your family: a memorable, fun, relaxing Christmas in Byron Bay that involves hanging out on the beach, swimming, maybe some surfing, hiking and good food.
However, if you're looking to wrap up a few last minute gifts you nabbed when family members weren't looking, then consider this Christmas hack: bring along double-sticky tape. This tape will help create secure, flat edges.
10. Create Christmas potpourri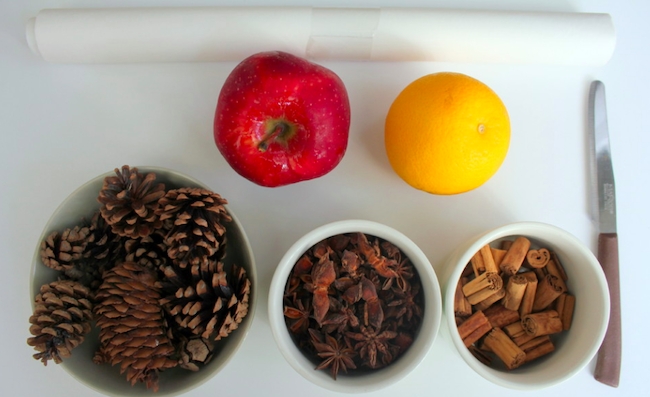 Image source: HOUZZ AU
Bring the scent of the holidays to your campsite with easy-to-make DIY Christmas potpourri! Here's a simple recipe:
Ingredients:
1 apple
1 orange
Baking pan
Baking paper
About 20 small pinecones
1 cup star anise pods
½ cup chopped cinnamon sticks
Method:
Cut the apple and orange horizontally into 5-millimetre slices and lay them out to dry for a day.
The next day, lay the slices on a baking pan lined with parchment paper. You can either bake them in an oven until soft or lay them over the grill.
Turn off the oven and open the door and let the fruit slices cool, or simply remove them from the grill.
On a large plate, combine the dried fruit with the pinecones, star anise and cinnamon.
Move them inside your tent or cabin to enjoy the sweet holiday aroma for days to come!
11. Holiday cookies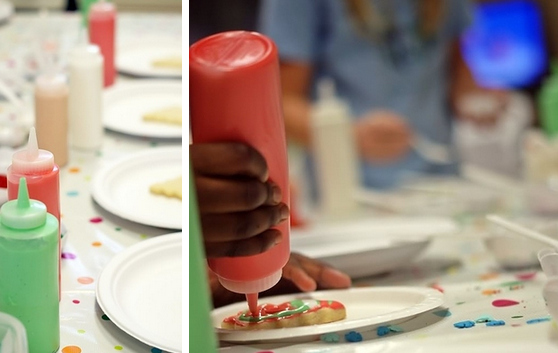 Bring along a tradition to your camping holiday by doing a little planning ahead. Most everyone loves the delicious treats that are served up during the holiday season, and you can still have these treats if you do a little work ahead of the holiday.
Bake and store holiday shaped sugar cookies with wax paper in Tupperware containers and pack them up for the trip. Then be sure to bring along all the ingredients for the icing (or purchase them at the store) and keep things mess free by putting the icing in squeezeable condiment containers.
The kids can still have a blast decorating, but there won't nearly the mess you'd normally have with this process. And the best part: You'll probably make some good campsite friends if you share!
12. Reindeer game
Make a new tradition by bringing the pieces of this fun holiday game along with you to the campsite. Your kids (and maybe even some fellow campers' kids) will enjoy this Christmas version of pin-the-tail on the donkey.
Either bring along a bulletin board or perhaps you could even borrow a tree. Hang up the antlers, eyes and mouth, then pass out the red "noses" with everyone's names on them and see who gets the closest to the right spot.
You might have so much fun with this game that you might add it to your annual list of holiday to-dos!
13. Grinch-inspired drink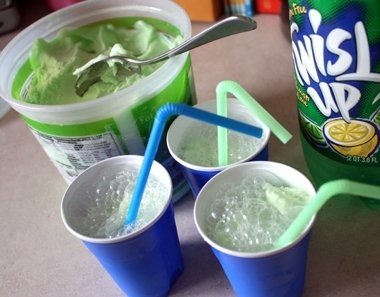 Get festive with Dr. Seuss and spend an evening with the kids during your Christmas camping holiday to watch "How The Grinch Stole Christmas," on the iPad or better yet bring along the book version to read aloud.
Add a special treat to the evening by mixing green sherbet and Sprite. Serve it up in red and green cups with fun straws, and your night is off to a great start.
14. Make Christmas cocktails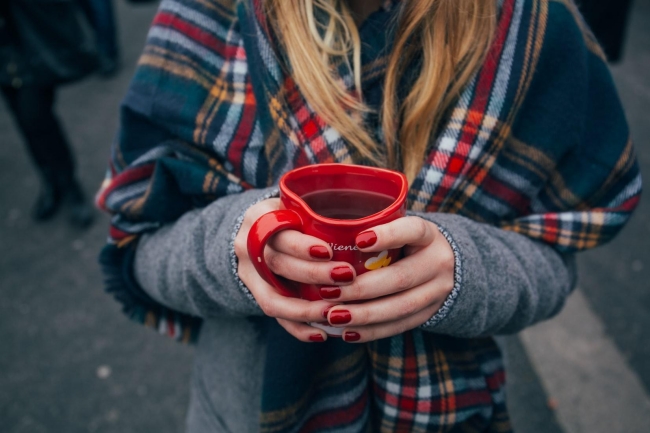 Image Source: Melbourne Bush Food
If you have a traditional Christmas cocktail that you prefer, bring it along with you so you can experience that old familiar taste and smell! One of the most traditional Christmas cocktails, mulled wine, can be made using native herbs and ingredients that can be found in Bryon Bay— just remember to bring along the wine!
15. Create a holiday feast on the BBQ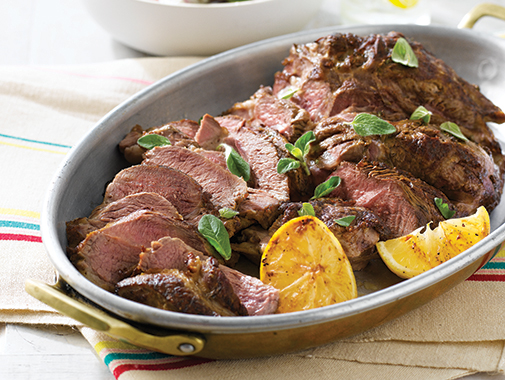 Enjoying a Christmas meal is an option even if you are camping. Broken Head Holiday Park features all the tools you need to grill up an excellent Christmas lunch or dinner using local fare. Check out our facilities to see how you'd like to make your meal, even if it's or a simple meal of grilled steaks or fish and roasted vegetables, it's all about sharing it together as a family.
16. … or let someone else make Christmas lunch for you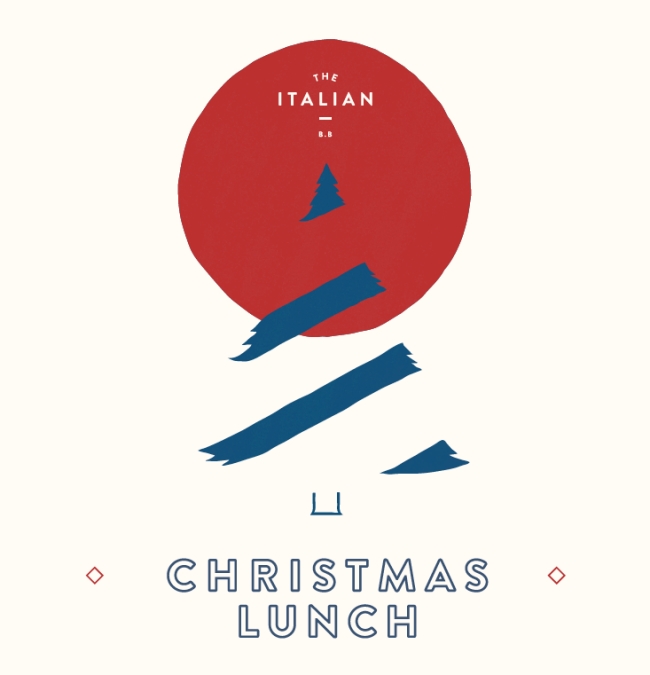 The best Christmas hack? Letting someone else do the work. Check out on Google which restaurants are serving up Christmas lunch and make a booking. Many popular places in Byron Bay get booked up for Christmas as early as October but if you hunt around you should still be able to find eateries taking bookings.
17. Go stargazing for Santa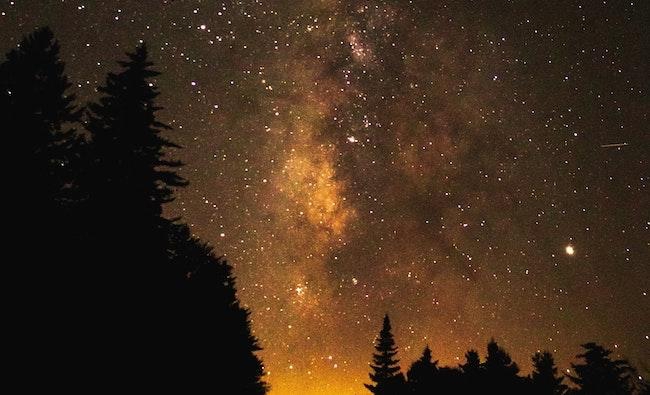 Image Source: Unsplash
Being out in nature means clear skies, perfect for stargazing. Gather the kids and look for the Christmas star, or try to catch a glance of Santa and his six white boomers. Even if you don't happen to see anything, looking up at a brilliant night sky on Christmas eve still feels magical!
18. Build a sand-snowman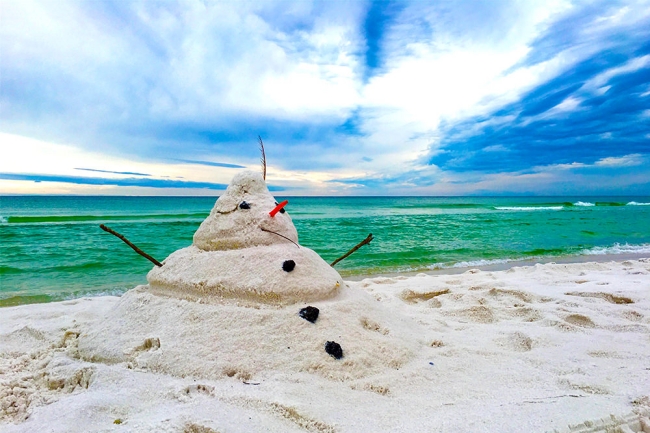 Image Source: Broken Head Holiday Park
There may not be much snow at Byron Bay during the holidays, but that doesn't mean you can't build a snow—well, a sandman. Bring along some coal from the grill and a carrot nose and enjoy this fun holiday tradition without the wet gloves and cold toes! 
Book your Byron Bay Christmas holiday now
Make plans now to spend your holiday with us here at Broken Head Holiday Park. We promise you sun, sand, swimming, surfing and many other Byron Bay activities! Going on a Christmas holiday together as a family is an amazing way to stay connected. We're already in December so don't delay in booking your stay!