What's On? Splendour in the Grass 21 – 23 July
Splendour in the Grass is among Australia's best premier music festivals, bringing together musical acts of many different genres in New South Wales every year. 
But this is not just a music festival. Splendour in the Grass combines three days of music with dozens of other art, food, and spiritual experiences. Single-day passes are available, but there's more to see and do at Splendour than one could possibly hope to fit into a single day.
Splendour in the Grass is held at North Byron Parklands from Friday 21st July to Sunday 23rd July. You'll experience various artists and their masterpieces all through the weekend. Venues commence from 11am. Main stages finish by midnight on Friday, Saturday, and Sunday, although eateries, bars and other attractions may remain open until 2am each night
There's still time to get tickets for this three-day extravaganza of music, art, food, drink, and more. Check out the various tickets available before they sell out.
When you book your ticket, be sure to book your accommodation as well. Broken Head Holiday Park offers affordable, comfortable beachfront accommodations so you can get to the festival easily, and retreat to your own little oasis when the day is done.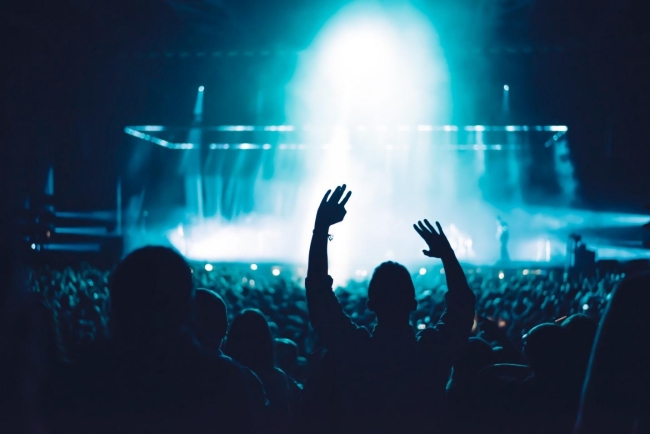 Secret Sounds presents Splendour in the Grass: 2023 lineup
This year's Splendour in the Grass lineup is one of the best yet. Headliners include Lizzo, Flume, Mumford and Sons, Lewis Capaldi, and the Yeah Yeah Yeahs. The three-day festival will also include dozens of artists across many different genres. 
Experiences at Splendour in the Grass 2023
If you've never been to Splendour in the Grass before, you should know that this is not just a music festival.
In addition to showcasing dozens of the best musical acts of the day, Splendour in the Grass presents a wide variety of performances, stand-up comedy, markets, branded experiences, and tonnes of food and drink.
Some of the experiences you'll encounter at Splendour 2023 include: 
Global Village – home to the Village Green, The Bohemian Lounge, Healing Sanctuary, and The World Stage.
The Forest – electronic music, pyrotechnics, and visual and musical delights.
Rainbow Bar – LGBTQIA+ (and allies) inclusive space and dance club, featuring drag icons, DJs, and dancers.
Welcome to Country – A festival-wide opportunity to stop, pause and reflect on the traditional owners of the land we are gathered on for this event.
Splendour Forum – lively debates and thoughtful panel discussions on today's most pressing and thought-provoking topics
Little Splendour – the perfect place for kids, featuring youth-friendly performances, arts workshops, recreational activities, and more.
Need to know
Single Day Event Tickets permit entry to the Splendour in the Grass 2023 festival at Ngarindjin / North Byron Parklands, on the specified day on the ticket – Fri 21 July or Sat 22 July or Sun 23 July 2023. Event Operational Times: 9am-2am.
Splendour is an all ages event, however event ticket holders who are minors aged under 18 years must be accompanied by a responsible adult ticket holder at all times whilst at the event or in the venue campgrounds. Children under the age of 12 and accompanied by a responsible adult receive free admission. 
Festival goers arriving by car will need to purchase a parking pass in addition to their ticket. 
You can save money by carpooling with friends, or by taking the bus, depending on where you'll be staying. 
Lockers, first-aid facilities, and police will be on site during the festival. 
Splendour 2023 will be cashless throughout the entire event
Book your accommodation today
If you're looking for comfortable accommodation in a convenient location during your stay in Byron Bay for the Splendour in the Grass festival, look no further than Broken Head Holiday Park. 
Whether you want to camp, or stay in your own private deluxe beach cabin, we have a variety of options to suit your preferences. 
Get in touch today, and get ready for a super-charged weekend!