6 Common Reasons Why People Hate Camping (And Our Fixes)

When it comes to camping, some people think it's an adventurous way to reconnect with nature, whilst others believe it's a miserable and unenjoyable experience.
Many adults love camping, but others don't find it so appealing.
This post will go over the 6 common reasons why people hate camping and how anybody learn to love it.
1. You're Not a Planner
Planning is a key part of any trip and helps you avoid the "why didn't I think of that" moments. 
Several potential dangers could occur if you go camping without proper planning and preparation. These include: 
Getting lost
Getting hurt or injured
Having items stolen
Running out of food and water
Being stranded
Wild animals
Bad weather
Bugs and insects
However, these potential problems can be avoided by taking the time to plan ahead.
Come prepared for any eventuality, and think about basic needs such as food and water to more severe concerns like medical emergencies or natural disasters.
You also need to consider any local laws and regulations that may change during your trip. Make sure you follow the correct guidance at all times.
2. You're Unorganised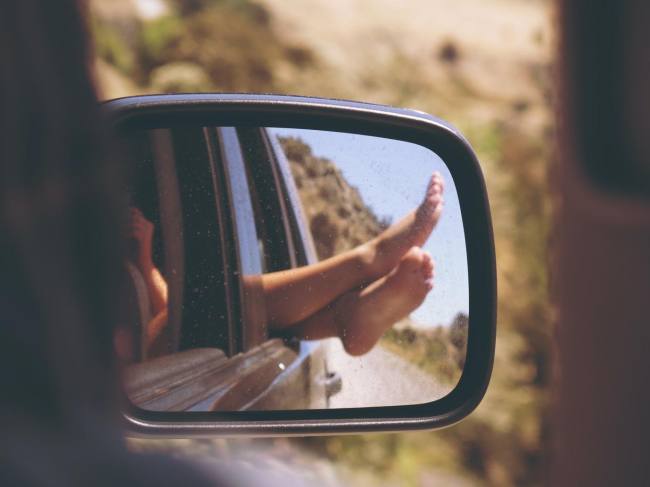 If it's been a long time or you've never gone camping before, it's hard to know what to bring. 
Simple items such as a bin bag or something to cook can often be forgotten.
One of the simplest ways to avoid being unorganised for your camping trip is to create a checklist.
Write a checklist of all the potential items you may need during your camping trip. Include items such as:
Medical supplies
Food and water
Bug repellent
Appropriate clothing and footwear
Battery packs
Sleeping bag
Tent
Lighting
Hand sanitiser
Waste disposal
When you get to camp, organise your campsite, ensure everything is tidy and you know where everything is. A messy camp can lead to serious problems, especially during a potential emergency.
3. You Don't Have the Right Gear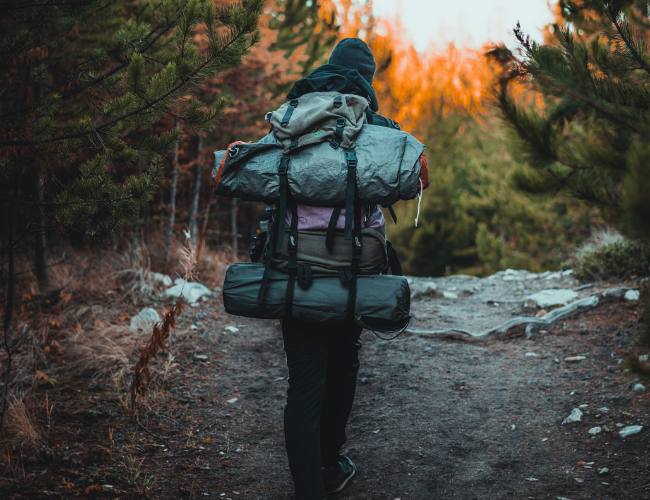 If you want to have a great time camping, it's important to get the right gear.
Buying the wrong camping gear can make for a miserable experience.
NOTE: the right gear doesn't always mean the most expensive but the most suitable for your situation.
Now, there are tons of camping gear you shouldn't buy! If you're interested in knowing what they are, we wrote a blog about it. All of these are a total waste of money and should be avoided!
Read this! – Camping Gear To Avoid Buying
How do you choose the right gear?
To choose the right camping gear, think about where you're going, the time of year, what the weather will be like, and what facilities are nearby.
Always think of essentials first, for example:
Pro tip: Always check the reviews from other users before purchasing.
4. You Don't Like Going Off Grid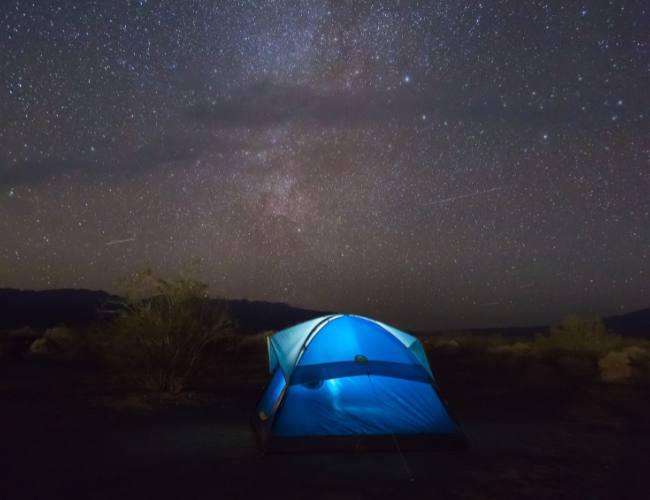 Our world is moving pretty fast. We've become used to always being on the go and not having much downtime.
Going somewhere with probably no phone signal and only your thoughts, pals and nature to keep you entertained can seem dull.
However, it's important to our mental and physical well-being to sometimes take a step back from our day-to-day lives and just enjoy living!
Relaxing but getting away from everything and letting yourself decompress helps to reduce the stress hormone in your body called cortisol.
The world is a beautiful place, and areas such as Byron Bay offers so much for letting yourself unwind and relax.
If you are planning on heading to Byron Bay, check out our list of things to do to go off the grid and have fun during your trip.
Read – How to Go Off Grid in Byron Bay
5. You Don't Like Camping Food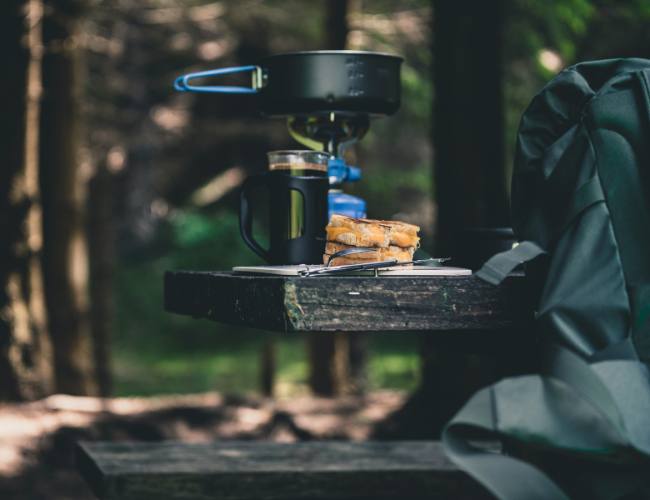 Camping food is not always the best. 
With the lack of local supermarkets, cooking equipment and ingredients, it can feel hard to create tasty and nutritious meals.
Well, it doesn't have to be so hard. As long as you are prepared, you can create some super simple, delicious and highly-nutritional meals.
We have a recent blog post that includes a variety of camping meals that are delicious and easy to prepare. 
Explore recipes – 15 Delicious Camping Meals
6. You're Uncomfortable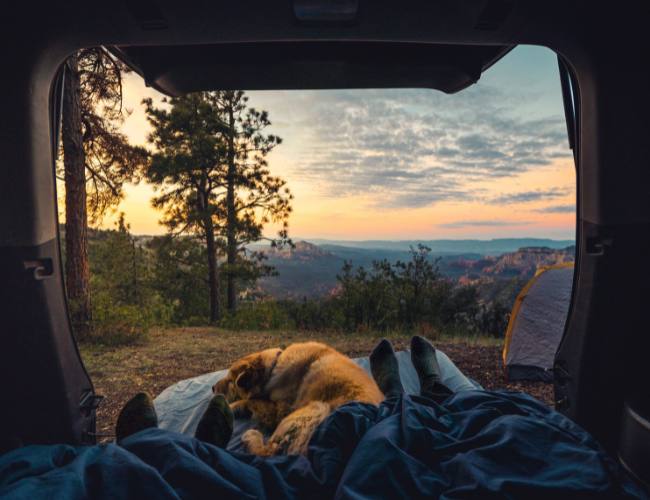 Camping can be a lot of fun and it's relaxing to get away from everyday life and experience the great outdoors. However, it can also be a little bit uncomfortable. 
All kinds of different things can make camping less comfortable than it might seem.
For example, when you're camping in a tent, your sleeping bag might not be very comfortable if there's not enough room for your body to fit in. Or you might find it to be too cold at night. 
These issues can make camping feel a little bit uncomfortable at times. But there are things that you can do to make it more comfortable.
For example, instead of just using a sleeping bag, try an air mattress instead.
Check out our list of – The 10 Best Inflatable Camping Beds on the Market
Also, don't be scared to bring some of your home comforts with you! Just because you're going camping doesn't mean you have to live like a wild animal!
Try these – 12 Easy Tips to Glamp Up Your Camping
Wrapping Up
If you've decided to give camping another go then come and visit us!
At Broken Head Holiday Park we offer unpowered and powered camp sites plus a range of affordable accommodation including beach shacks and deluxe beach cabins.
We cater for couples, families, groups, anyone looking for a relaxed stay by the beach and away from the hustle and bustle of Byron Bay.
Jump online and book your stay today!