Best Food Storage Containers to Take Camping

One of the best parts of a camping trip is the meals you'll share around the tent or at a picnic table surrounded by nature. Of course, one of the most challenging parts of a camping trip is figuring out how to pack and store your food supplies.
To keep food fresh with minimal fuss, you'll need a smart food storage system. Use this guide to help you find the best camping food storage containers for your next trip.
What should a good food storage container system do?
So, what makes a good food storage system? The right storage solutions for you will depend on your unique needs, but in general, your food storage must meet the following requirements:
Keep food fresh – When camping, it's extremely important to keep your food fresh. Your food storage containers should keep dry goods from getting stale or wet, and prevent perishables from spoiling or causing food poisoning.
Protect food from insects – In the outdoors, bugs will be attracted to any source of food. Nothing ruins a camping trip like finding your food stash has been infested with bugs. Your food storage methods should be airtight to protect your food from insects and keep pests from invading your campsite.
Avoid attracting wildlife – Likewise, wildlife (some that may carry disease) can be attracted to the presence of food as well. In many situations, it's advisable to keep food out of your tent and in a secure container. Keeping food properly stored will help keep critters away.
Keep supplies organised – When packing for a camping trip, organisation is key. You don't want to be digging through numerous boxes and bags to find what you need. Your food storage system should have a designated place for everything, and make it easy to identify and locate whatever it is you're looking for.
Avoid waste – One of the most important things to keep in mind when enjoying nature is to avoid excess waste. Not only is it better for the environment, but it will also make less rubbish for you to have to dispose of at the end of your trip.
Simplify your life – Camping is all about simplicity, and getting away from busy day-to-day life to enjoy some time in nature. When you're on a relaxing holiday, your cooking and food storage should be easy and stress-free. You also want to consider how much space you have to spare, and make use of collapsible gear when possible.
Here are some of our favourite camping food storage products on the market in 2022.
How to store non-perishables
Non-perishable foods are ideal for camping because you don't have to worry about them spoiling. Muesli, oatmeal, nuts, seeds, and other non-perishables can be stored in plastic storage tubs. Be sure to choose clear plastic containers so you can easily see what's inside.
Bonus tip: Remove dry goods from their original packaging before storing them to cut down on excess rubbish.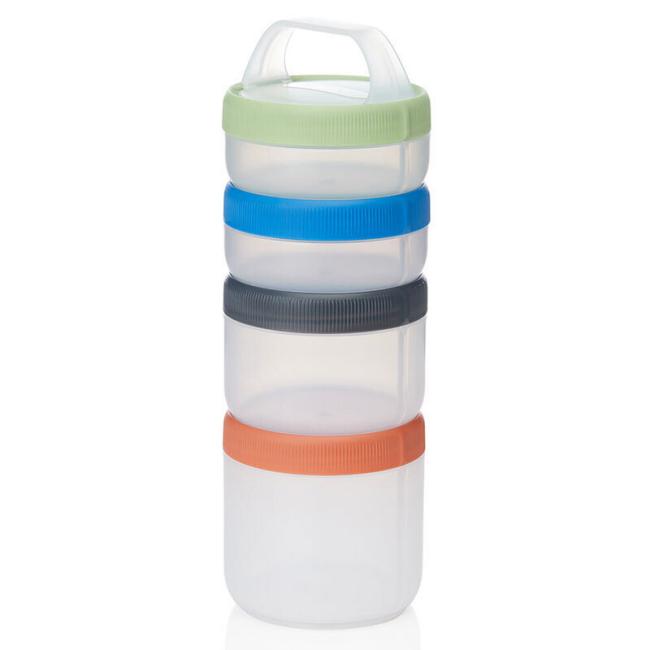 These stackable containers click together so they are easy to transport and keep organised. They also come with a detachable handle for the lid so they can be easily carried or used as a lunch pail that clips onto your backpack. These see-through containers come in multiple sizes and are ideal for storing dry goods, premade meals, or leftovers.
Bonus tip: When preparing for a camping trip, plan your meals ahead of time and do whatever prep work you can at home. This will help  you determine what kinds of storage you'll need, and make your campsite cooking easier.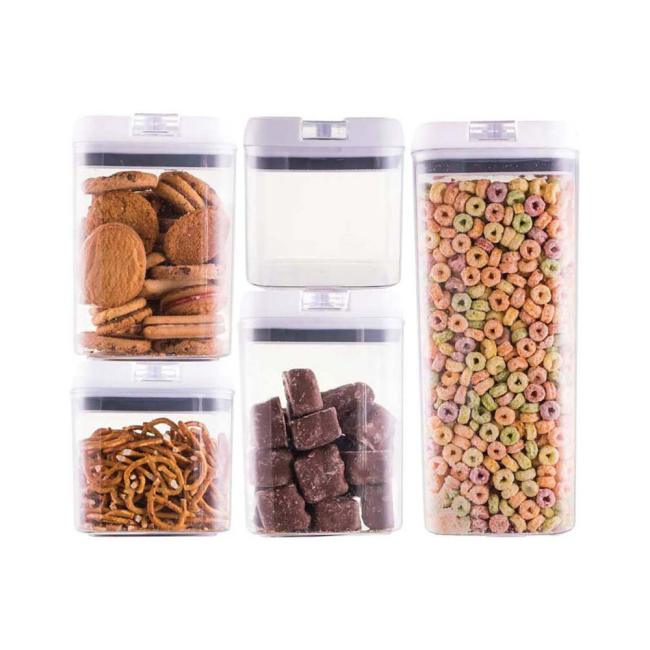 These clear plastic containers are BPA free and airtight so they'll keep food fresher longer. Because they're transparent, you can easily see what's inside without having to dig through multiple containers to find what you're looking for. This set includes a variety of sizes. The containers are designed to be stackable, and have easy-open flip top lids.
How to store perishables
Perishable foods are a bit more difficult to store properly. When it comes to foods like cheese, meat, fish, and fresh fruits and vegetables, the right storage is crucial to preventing food from spoiling or causing foodborne illness. For the most part, these foods will need to be kept cold to stay fresh, which can be challenging when you're out in nature. Luckily, there are some great camping storage solutions for perishable food.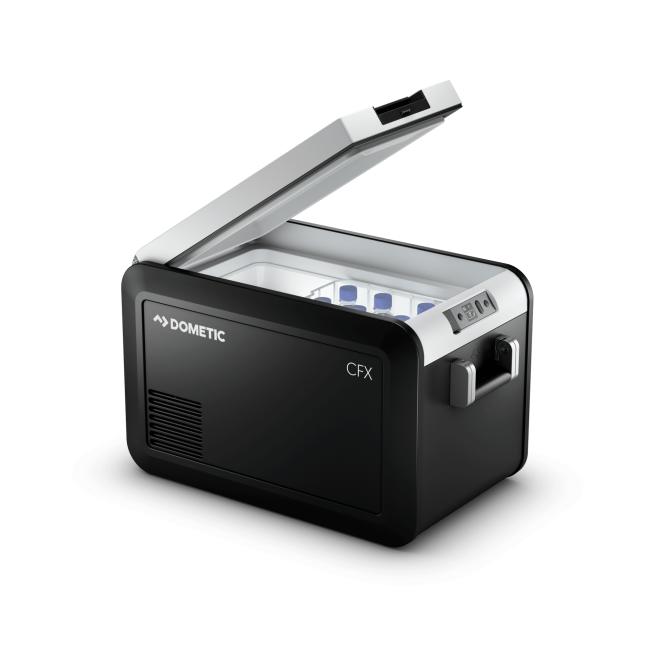 If you camp often and are looking to upgrade your outdoor experience, consider a portable fridge. A portable fridge/freezer provides rugged protection against the elements and reliable temperature control for outdoor adventures. They are one of the pricier food storage options out there (most models will run $1,000 or more) but if you're an avid camper who spends a lot of time outdoors, you can't beat the convenience of a portable fridge.
The Dometic CFX3 35 is heavy duty yet lightweight and has aluminium handles for easy carrying. It also has a digital display to show the internal temperature.
Bonus tip: when storing meats, double wrap them in plastic wrap and/or a plastic bag to prevent juices from leaking.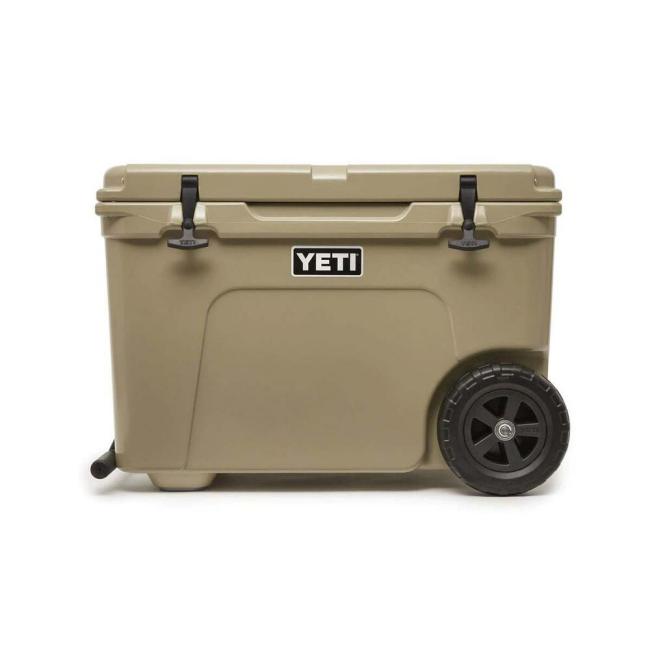 When it comes to coolers and other camping gear, Yeti is infamous for their high-quality, ultra-rugged products. Marketed as "tough as nails" and "near indestructible," the Tundra Haul is a great investment for avid outdoor enthusiasts. Its Coldlock gasket keeps cold in and heat out, and the Permafrost insulation will keep ice frozen for days!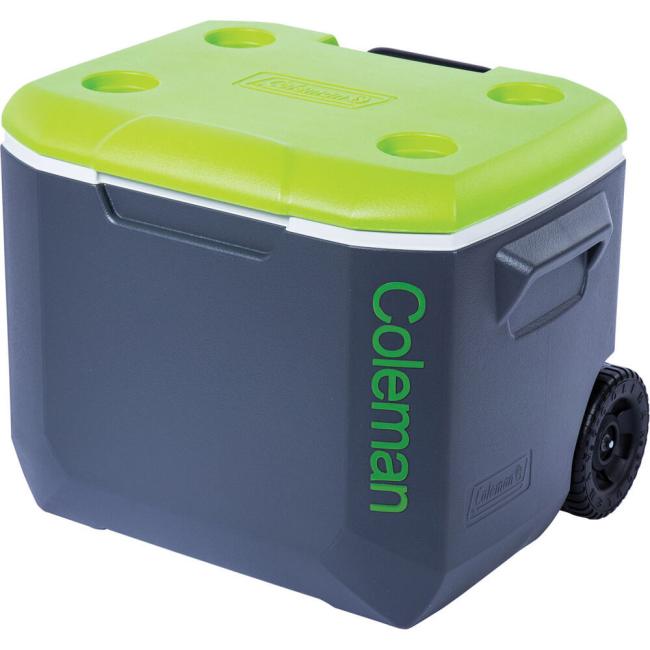 If you're looking for a more affordable esky to keep your perishable food and drinks cold, this 57-litre vertical cooler from Coleman is a great option. Special features include a lid that doubles as seating, telescopic handle and sturdy wheels for easy transport, and EZ Clean technology to keep it hygienic.
Bonus tip: use frozen juice boxes  or water bottles in your esky or cooler to keep items cold instead of ice. They'll last longer than loose ice cubes, and reduce wasted space. Plus, they won't melt into puddles in the bottom of your esky.
How to store liquids
Liquids can be especially tricky to store without having them spill or leak everywhere. Of course you'll need drinking water on your camping trip, but you might also want to have an easy meal like a protein shake, or a hot soup in the cooler months. Wide mouth storage bottles and thermoses are a great solution to keep liquids secure and temperature controlled.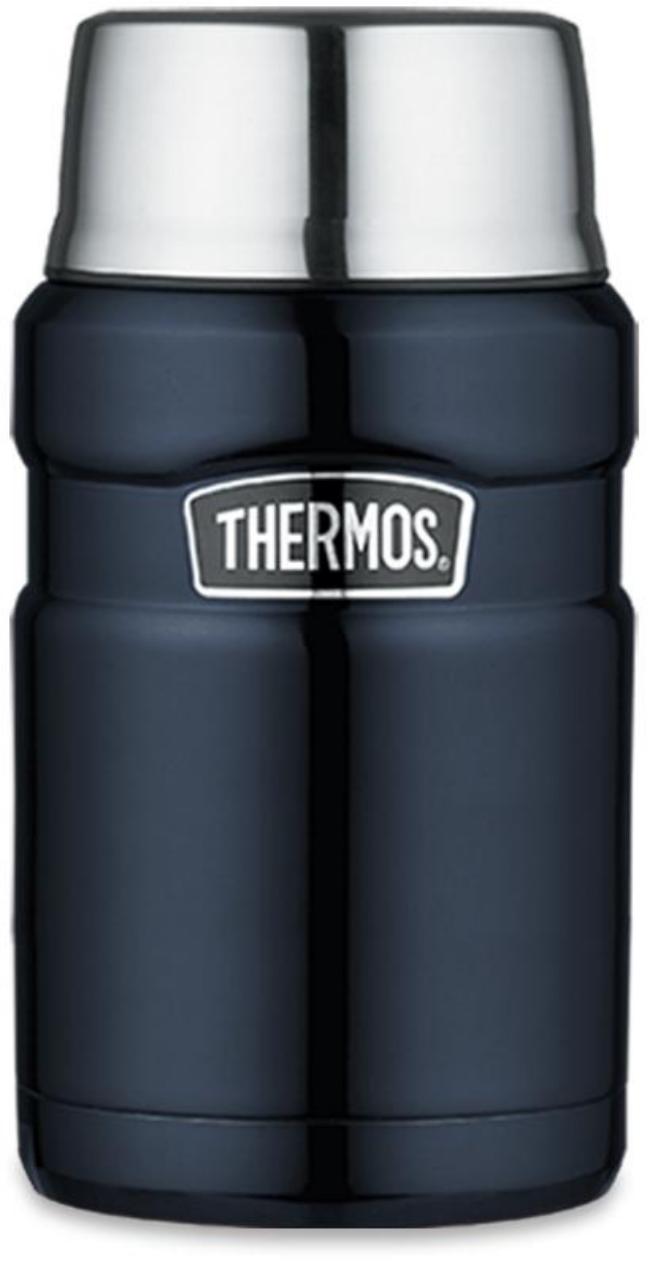 The wide mouth on this one from Thermos has a wide mouth for easy pouring, a lid that doubles as an insulated serving bowl, and keeps food hot for 14 hours, or cold for 24 hours. Items like this one come in multiple sizes, including some specifically for kids, which makes them perfect for families travelling with children.
Other food storage solutions
The right food storage system for you will depend on how many people you plan to feed, how long your camping excursion will last, and what kinds of meals you love to cook. Here are some additional food storage options that might come in useful on your next camping trip: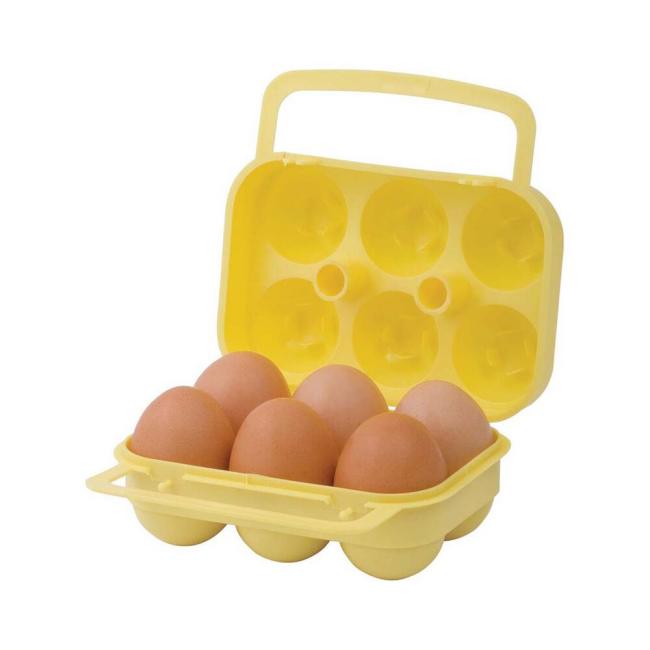 This plastic egg container from Wanderer will help keep eggs from breaking during your travels so you can make breakfast over the campfire, or have a hard-boiled egg for a quick protein-filled snack. Store eggs in your camp fridge or esky. It's available in a 6-pack and 12-pack version.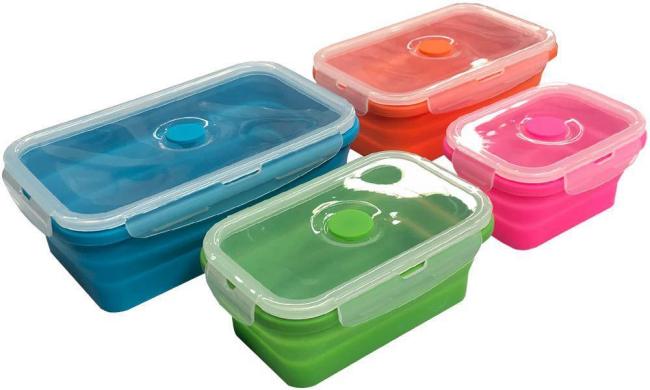 These collapsible containers are great for saving space since they become almost flat when not in use. They come in a variety of sizes, so you can transport your food items without any wasted space. They're BPA free, microwave safe and dishwasher safe.
Camp at Broken Head Holiday Park Byron Bay
Still looking for the perfect location for your next camping trip or holiday? Broken Head Holiday Park is located just minutes from the bustle of Byron Bay, but it feels like a peaceful oasis. Nature lovers of all ages come to Broken Head Holiday Park to get away from it all, take time to relax, and wake up each morning with the beach outside your front door.
Broken Head Holiday Park has a wide variety of accommodation options to suit any taste or budget, whether you want to live the simple life or enjoy all the modern amenities. Affordable options include our Beach Cabins, which are perfect for families or small groups of up to six people. Or, rent a beachfront campsite – with or without electricity. Contact us today to check availability and schedule your next getaway!