Best Ways to Have a Digital Detox in Byron Bay

For many people, being immersed in the digital world has become a large part of their everyday life. According to research from the Nielsen Company, the average adult spends around 11 hours each day on their devices! Between our smartphones, computers and televisions, there's rarely time to focus on much else. 
If you're feeling a bit overwhelmed by your shiny blue screens, why not swap it for some blue ocean views? There's no better place to digital detox than Byron Bay! Being surrounded by the many splendours of nature, outdoor activities and nearby adventures will help make it easy for you to unplug — literally. 
What is a Digital Detox?
A digital detox is a period of time when a person stops using (or limits their time on) tech devices in order to regain focus on real-life and social interactions without distraction. It can be done at home, but is more easily and more effectively done in nature. 
Why are Digital Detoxes So Important?
The overuse of technology and devices is linked to serious physical, psychological, and social problems. Evidence has linked device usage to:
Disruptive sleep / lower sleep quality and quantity

Increased body mass index

Effects on mood (including anxiety and depression)

Lower work-life balance; feelings over overwork 

Lack of contentedness through social comparison 
Here are some signs you may be in need of a digital detox:

You feel anxious or stressed out if you lose your phone

You feel compelled to check your phone every few minutes

You feel depressed, anxious, or angry after spending time on social media

You are preoccupied with the like, comment, or re-share counts on your social posts

You often find yourself staying up late or getting up early to play on your phone

You have trouble concentrating on one thing without having to check your phone
Quite scary to think all of this can come from our screens! But even if you're not experiencing any of the above, a digital detox can still be good for the mind, body and soul. 
How to Do a Digital Detox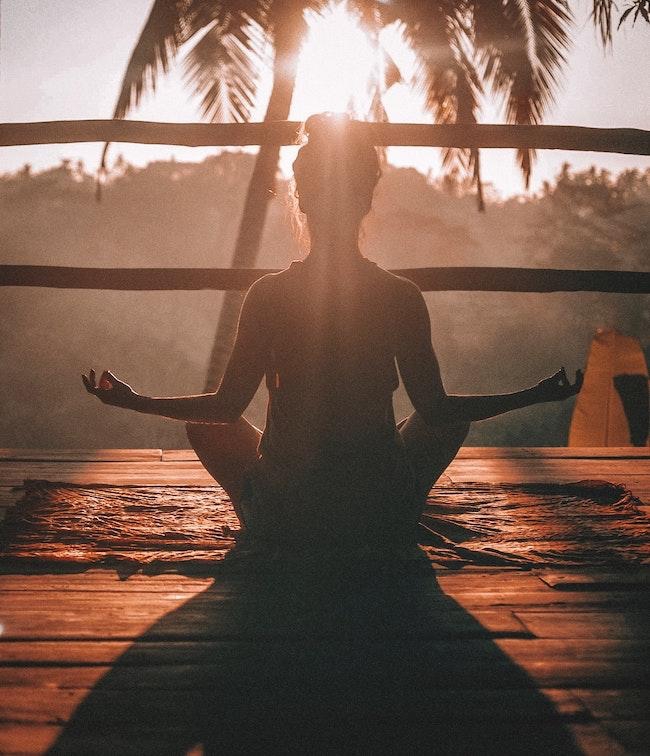 Image Source: Unsplash
If you've decided you'd like to use Byron Bay as your digital detox destination, here are some tips on how to do it:
Set Limits
There are varying levels of digital detoxes, and you should choose something you're most comfortable with to start. For example, coming to Byron Bay for a month with no device might seem a bit overwhelming! Instead, try setting limits that will benefit your mental well-being without sending you into a spiral.

For example, you might want to use your smartphone to play music while you're at your campsite or hiking— and that's fine! And you might want to start with just a weekend. That's also fine. 
Setting boundaries helps ensure that you can enjoy yourself out in nature without a bunch of digital distraction. 
Bring Your Device, but Turn-Off Data, Notifications and Wi-Fi
When you're out in nature, especially alone, there are great benefits to having your device with you in case of an emergency. Instead of leaving all your devices at home during your visit, bring your phone along and simply turn off data, notifications and Wi-Fi. Leave it in your backpack or tent and only break it out if you really need it. (And no, a Facebook notification is not an emergency!) 
Be Sure to Let Your Friends and Family Know
Before going on your digital detox, let your friends and family know! In this world of constant connectivity, it can be quite concerning for loved ones if they can't get ahold of you for days or weeks. Be sure to let them know where you're going and how long you'll be gone, so they can be free from worry.

Better yet— bring some friends with you on your digital detox holiday! There's no better way to reconnect with loved ones than by disconnecting with devices.
Byron Bay Activities to Fill Your Time During Detox  
Whether you're heading to Byron Bay with your kids, teens, spouse or just a couple of friends, there are a ton of ways to fill your time that don't involve a screen. 
Hiking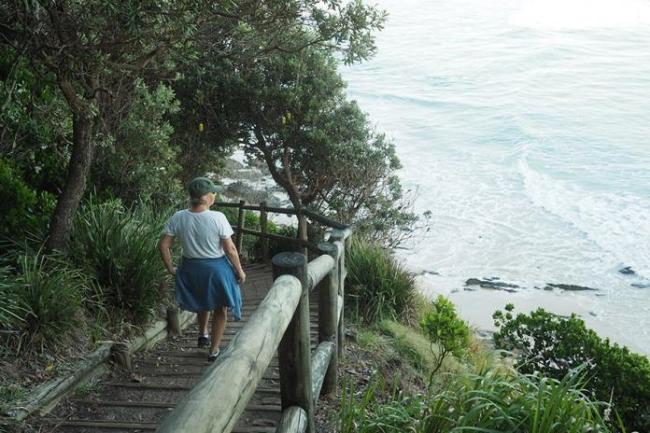 Image source: Bryon-Bay.com
Hiking is one of the best ways to renew your body and mind! Not only is it great exercise, but it's a chance to connect with nature and take in the stunning views.

Byron Bay has hundreds of hiking trails to choose from. And being nestled between several National Parks only adds more. 
Biking
Hire a bike for the day to feel the wind in your hair and your hands off the keyboard! Biking around Byron Bay is scenic, relaxing and enjoyable for all ages. 
Games
When tech devices take a backseat, games from the olden days take centre stage! Enjoy reconnecting with your family with camping game classics like charades, scavenger hunts, ringtoss, etc. No remotes required.  
You don't have to save all your games for the daylight, either! Here's a list of fun games to play after dark. 
Telling Stories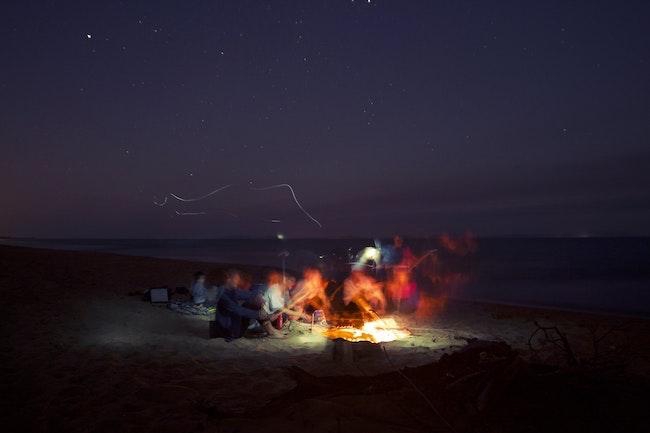 Image Source: Unsplash
Break out the spooky stories or just reminisce on good times past around your campground. Storytelling is a great workout for the imagination! 
Cooking
Try cooking together (with no peeking at the iPad for recipes!) Get creative with different camping culinary creations. Just be sure to resist the urge to snap a picture for Instagram!  
Reading

For many, finding time to read these days is a luxury. Your digital detox in Byron Bay is the perfect opportunity to dive into that book you've had on your bedside table for ages. 
Exploring the Town
Byron Bay is a vibrant city full of galleries, cafes and everything in-between. Take a stroll through town and see all that the city has to offer, or take a walk down to the beach and simply listen to the waves breaking on the sand. 
Choosing the Perfect Digital Detox Location in Byron Bay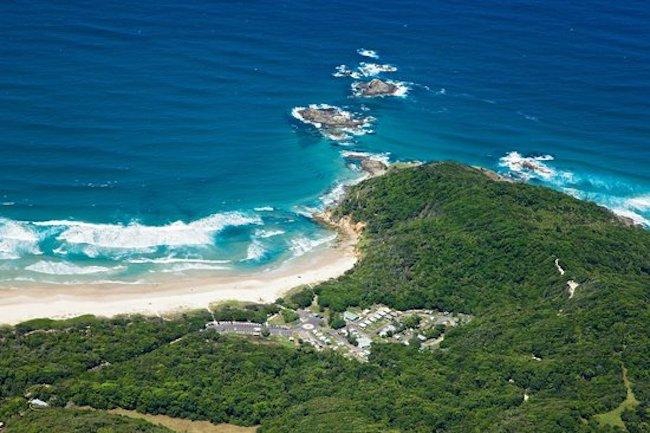 Image Source: Trip Advisor
If you are looking for the perfect place to get away from the hustle and bustle, relax and unwind, look no further than Broken Head Holiday Park. Our beachfront campsite is a short 15-minute drive south of Byron Bay. We offer the perfect location— enough separation for a nature-filled giveaway, while offering access to the town. 
We hope to see you for your next digital escape!