Best of 2018: Your Favourite Blog Posts About Byron Bay
Before January wraps up, let's take one last look back at 2018 and review our top-rated blog posts from last year.
Here are the top 10 posts on our blog from 2018 – covering topics from yummy camping recipes, fun camping games and advice on gear and things to do in Byron Bay.
Check out the list in case you missed one of them, or if you just found us, read on for tons of helpful tips!
10. 8 Amazing Day Trips from Bryon Bay
With so many excellent towns surrounding Byron Bay, we know why this day trip's post is popular.
Many campers settle into their home base for their Byron Bay holiday, and then want to take a day or two visiting one of the cool towns around us — from Lennox Head, to Bangalow, you can't go wrong.
9. Top 10 Surf Picks for the Beaches of Byron Bay
Considering that surfing spots here in Byron Bay are famous the world over, it's not surprising that this particular surfing post is one of our top 10.
We get it—surfing is an amazing sport and something you should definitely put on your must-do list for a holiday in Bryon Bay.
8. 15 Secluded Spots in Byron Bay to get Some One-on-One Time
The Byron Bay Area, with its gorgeous beaches and warm weather, makes the list for romantic holidays easily.
So seeing this romantic ideas post in our 10 top for the year makes sense.
When planning a getaway for your special someone, it's a good idea to do homework on the best places to enjoy your alone time.
7. 15 Vegetarian & No-Cook Camping Recipes
Last year, several camping recipes made it into the top 10, so seeing this one move into a top 10 spot falls in line with what trends as popular on our blog.
In fact, last year the top 9 vegetarian and vegan restaurants in Byron Bay also made the list, so clearly we have some vegetarian friends who read our blog.
We're glad to have you and will do our best to provide more content in the coming year!
6. Top 8 Portable BBQs to Go Camping With
Researching camping gear before you head out on a holiday is a good idea, and since we love camping as much as you do, we're here to provide camping gear tips too.
This BBQ camping gear post helps you prepare for some awesome picnics and dinners while you're on your camping holiday in Byron Bay.
So check it out if you haven't already and bring along a portable BBQ on your next visit.
5. The Best Inflatable Camping Beds on the Market
This post once again graces the top 10 blog posts of the year.
Ensuring a good night's sleep while you're camping is important, and one way to do that is buying a comfortable camping bed to help provide additional support each night.
Getting a comfortable camping bed can turn a camping trip into something you look forward to!
Check our list of camping beds in this post.
4. Best Hikes and Walks in the Byron Bay Area
Tips for hikes and walks in the Byron Bay area popular posts, as this post at no. 4 shows.
With so much beautiful scenery around here, it's understandable why you'd want to check out what the best options are for walks and hikes.
Holidays are only so long (we  know, we're sad about it, too!), so it's always smart to create a list of what you most want to do.
3. 10 One Pot Camping Recipes to Make on Your Camping Stove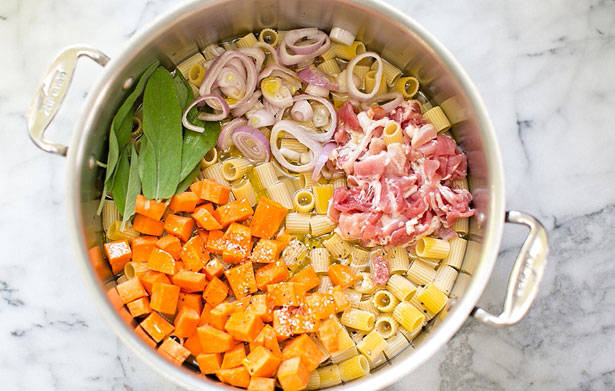 This camping recipes post ranked #1 last year, and for 2018 made it pretty close to the top again.
No question why this post is so popular.
When you're on holiday and plan on camping, it normally means you're going to be making at least a few meals at your camp site.
Collecting already proven delicious (and easy) recipes before your trip helps you plan and save a few bucks on eating out!
2. 15 Camping Recipes to Please Picky Eaters
This camping recipes post moved up a spot closer to #1 as compared to our 2017 list.
Another recipe collection demonstrates to us that we'll keep up with the camping recipes shares in 2019. We know how good a delicious meal tastes at the end of a long day of sight seeing!
Plus, we know how difficult it is to please those picky eaters the rest of the time, let alone on a holiday, so hope these make your camping holiday just a little bit simpler.
And … 1. 15 Camping Games for Adults, Teens and Kids!
Any holiday includes down time, or at least it should according to most adults. But sometimes the younger set doesn't agree, so having a few ideas of something fun to entertain the teens and kids in your group is a must.
Plus, most adults enjoy a good game or two to try out while you hang out at the campsite in the evening. So it's no surprise that this post on camping games is our most popular of 2018.
Keep following our blog more informative posts in 2019
Be sure to bookmark our Broken Head Holiday Park blog or like our Facebook page for even more tips, recipes, suggestions and advice for things to do in Byron Bay and its surrounds in 2019.
That way you don't miss a post that could provide helpful information for your next holiday to Byron Bay. The staff here at Broken Head Holiday Park look forward to seeing you this year!