Top 5 Beginner Camping Mistakes to Avoid This Summer

Camping isn't as easy as just popping a tent and grabbing a sleeping a bag. If you're looking forward to your first camping holiday this summer, we want to help you make it a fun and memorable one and something you'll want to do again and again.
So read on for a list of the top 5 mistakes beginner campers make and how you can avoid them on your first camping holiday.
1. Buying cheap camping gear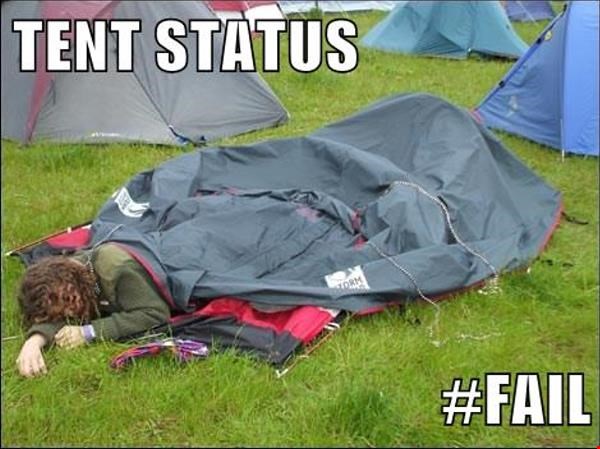 We totally get not wanting to spend a ton of money on something you're not sure you'll be doing more than once. However, if you want to enjoy your camping experience, you need to do some research and find some middle-of-the-road equipment that won't break the bank, but won't make you immediately regret camping. Ask around, getting real reviews from people you trust will provide the best insight into picking out gear that isn't going to fall apart during its first use. Let's try to avoid getting to your campsite only to realise your tent's terrible.
2. Overpacking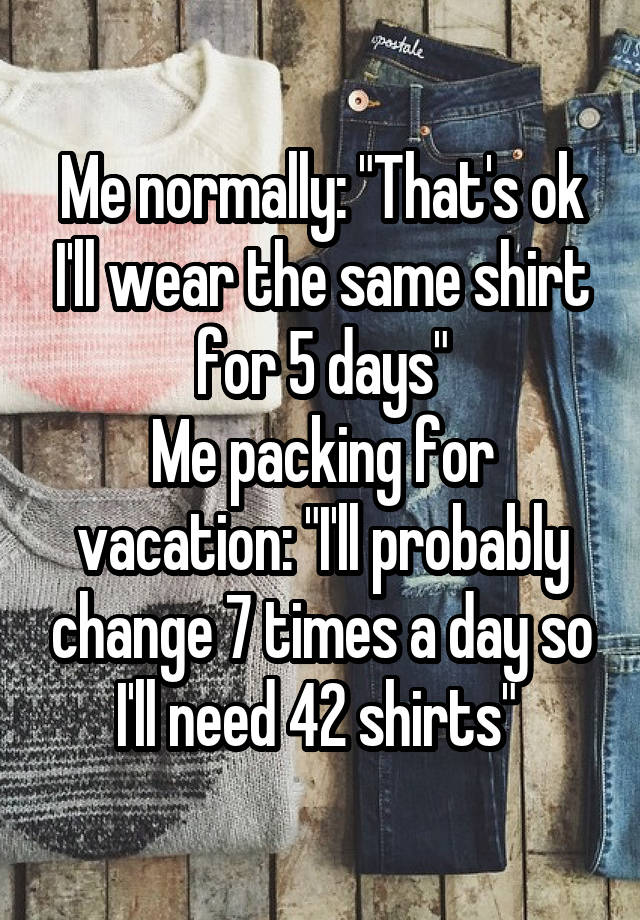 Try to remember that part of the reason you're going camping is to try to enjoy the natural surroundings, experience your destination to its fullest and possibly even converse with your fellow campers. You don't need to bring every device, clothing item, food and toiletry in your house—it's camping! Keep it simple, pack what you really need and see how it goes. If it's a super necessary item that you didn't bring, you can always check to see if your campsite has a kiosk (we do!) that might stock what you need or pick it up while you're out and about sightseeing in Byron Bay.
3. Not testing out equipment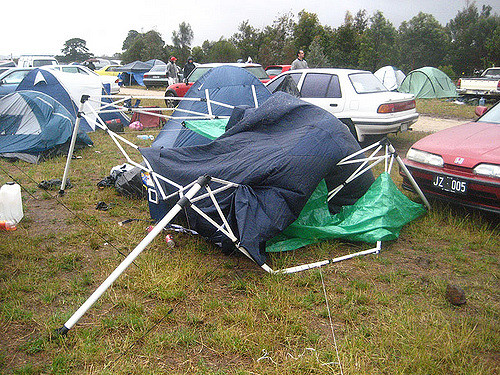 This tip is all about common sense. You'd hate to get out to your campsite and figure out you don't know how to set up your tent or come to find out your air mattress doesn't fit inside it. It really makes set up at your campsite go much smoother if you aren't reading instructions for the first time. Plus, what if you don't like a piece of your equipment and you'd like to replace it? If you're just opening it up for the first time at the campsite, you're going to be stuck with it for this camping holiday. And you'd hate to start your first camping excursion off on the wrong foot!
4. Not enough light
Don't underestimate the importance of being able to see when camping. If you don't have an RV with a bathroom, then you're going to need to be able to find your way to bathroom facilities at night. If you need to get in and out of the tent at night for anything you might need some lights around the campsite.
In general, you may want some lights on as you hang out at night. Perhaps you want to do some reading before bed? You might want a light for that activity. So be sure to try to think through all the ways you might need light before you head out on your camping holiday. Check out our post on camping lights for ideas.
5. Leaving food and rubbish unattended and accessible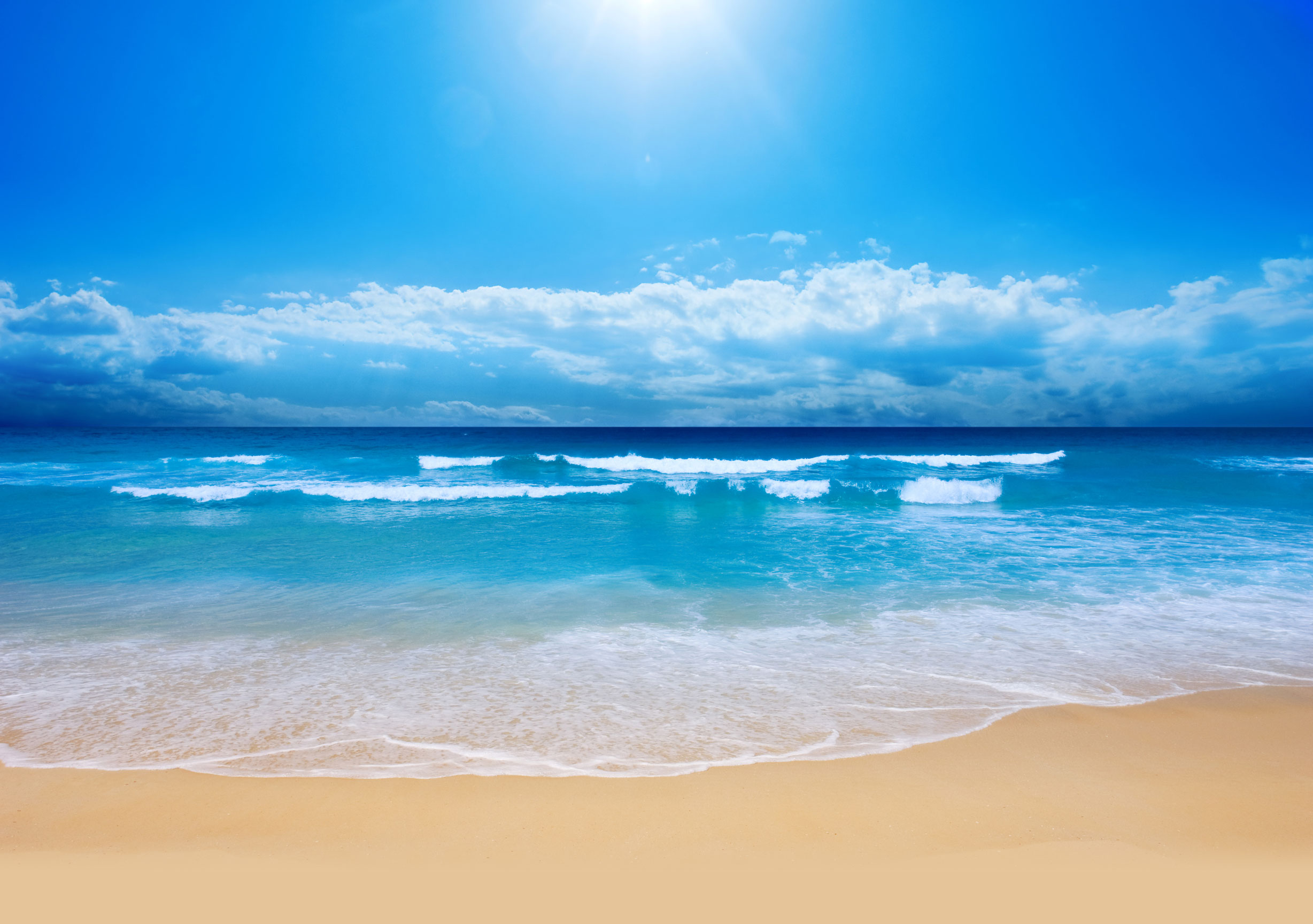 Final tip for beginner campers: Don't leave food out, making you an attraction for bugs and animals. This goes for rubbish too our beach is pristine and we want to keep it that way! You don't want to make the rookie mistake of leaving out some food overnight after everyone heads to bed and attract any unwanted visitors to your campsite.
Not only will it be a nuisance for you, but your fellow campers will not be pleased with you either. So be a good fellow camper and clean up yourself and make sure to wrap up any leftover food and store in a sealed area, or depose of any food trash in a way that won't make it accessible to animals. Here are some more camping etiquette guidelines…
Book your first camping holiday at Broken Head Holiday Park
No need to worry, your first camping holiday will be a blast! Come and stay with us at Broken Head and enjoy a beautiful location, excellent facilities and friendly staff. Our holiday park will make it easy to navigate through all your your first times during your visit.  We know you'll love your first camping holiday so much that you'll be itching to plan more as soon as you get home.