Byron Bay Shopping Tips: Best Boutiques, Markets & Eco Fashion Houses

In addition to relaxing and eating good food, one of the popular things to do in Byron Bay is to go hunting for souvenirs and check out the local fashions. Visitors on a Byron Bay holiday will discover shopping in Byron Bay doesn't disappoint – from the array of unique shops and boutiques along Jonson, Lawson and Fletcher Streets, to the Arts and Industry Estate, and then there's the Byron Bay markets which are always fun to browse. You may like to detour to the quaint vintage and retro shops not far away in Bangalow too. There's something for every kind of shopper, so let's get going on some retail therapy!
Byron Bay Highlights
The first Sunday in every month is when the Byron Bay community market at Butler Street Reserve takes place. This popular monthly event opens at 8am and runs until 3pm. Wander through the stalls of vendors selling a wide variety of products from vintage jewellery to housewares, and you're sure to find at least one trinket that will remind you of your Byron Bay holiday.
Besides the market, there are plenty of fun shops with a unique Byron Bay flavour, such as: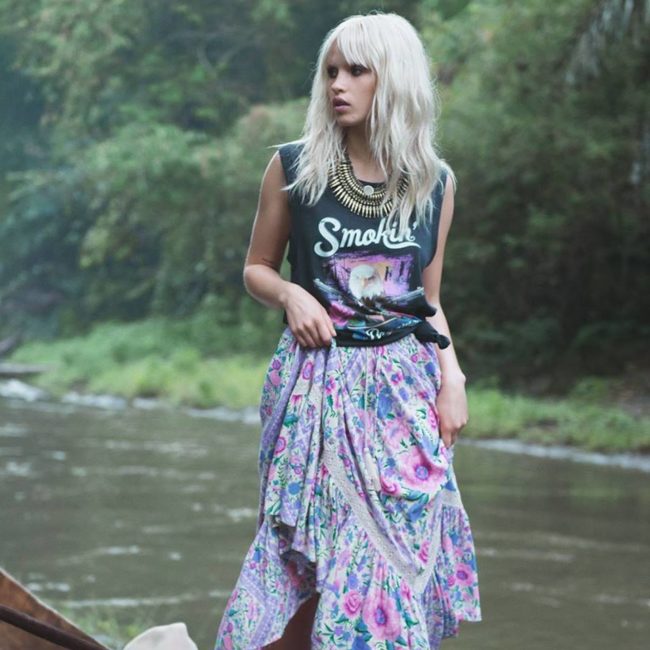 Two sisters own this shop that offers up clothing, accessories, beauty products and homewares – all inspired from their "inner gypsy spirits." Watch this video that explains how Spell came to be; it gives you a wonderful insight into the story behind the brand.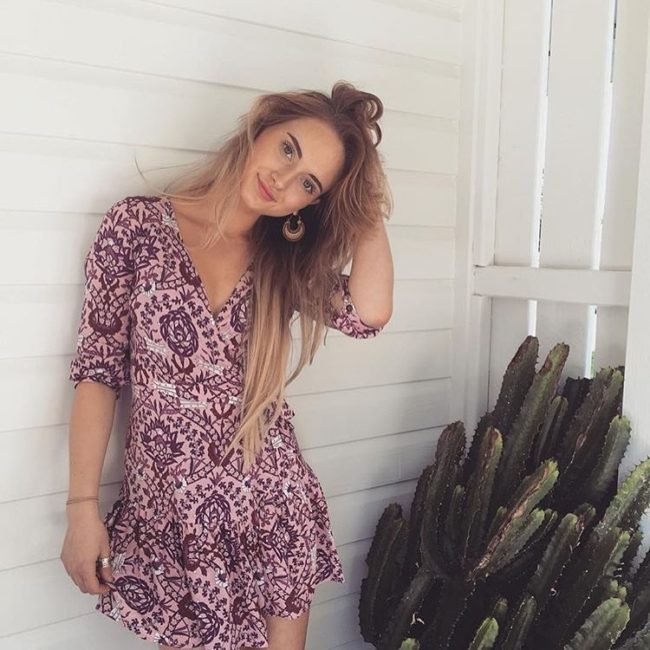 This clothing store describes itself on its website as: "a celebration of striking colours oozing with summer nostalgia, featuring a variety of artistic prints that bring to life dreamy collections of playfulness and easy wear cuts that burst with personality. These elegant pieces capture an effortlessly feminine style, each design having a one off feel about it to make every customer feel like an individual."
Focused on women's clothing, this Lawson Street store is open seven days a week, but also ships both in Australia and internationally. So if you like what you see when you visit the shop, you can keep shopping there when you return home. The online presence also has a small collection of clothing for young children that keeps in the style of Arhem.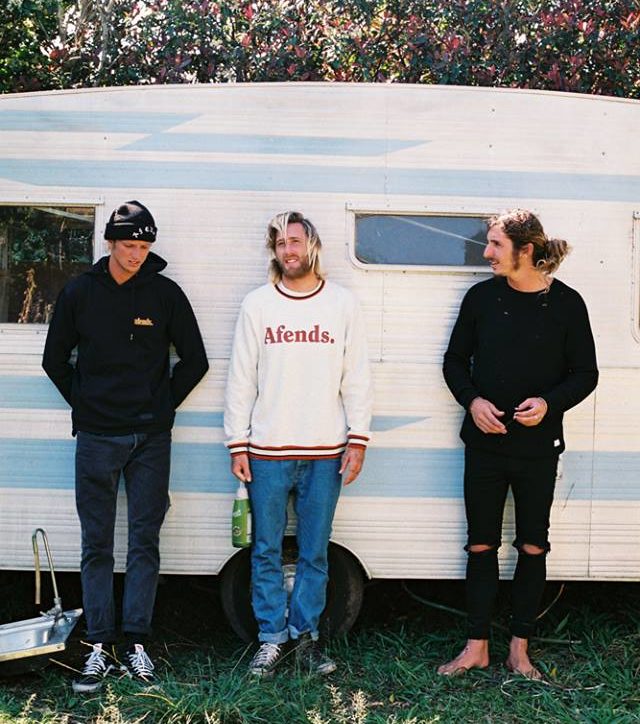 This shop provides both men's and women's clothing. Started in 2006, Afends is the brainchild of Declan Wise and Jono Salfield, who started the brand from their original business of screen printing band merchandise for punk and hardcore bands. They say, "With the added culture of surfing and skateboarding to the punk and hardcore movement of 2006 the Afends ethos and style moulded into the look and feel that we still stand by today."
The online site allows for worldwide shipping, but you can still pop into the store on Lawson Street and see the clothes in person.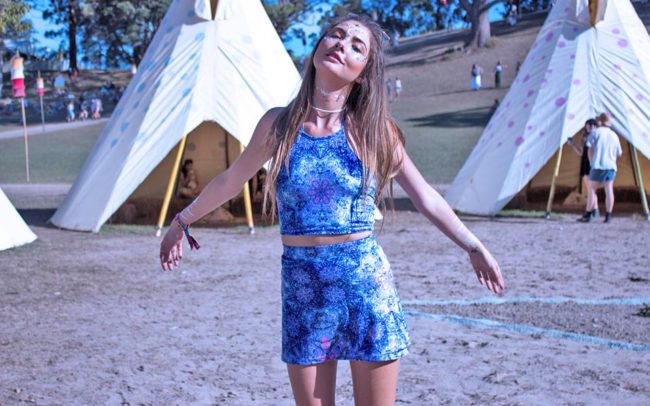 Founder Kirstie Fisher came up with the idea in 2012 to create clothing made of digital print art that reflected the "power of music and movement to empower yourself and awaken consciousness within." She worked with digital print artist Colin Heaney to create the first prints that were made into clothing, and the pieces quickly gained popularity as festival fashion. The brand has grown and added celebrity fans, but the clothing has remained works of art. Stop by the store on Jonson Street to check out everything from dresses to swimwear, and go online to shop even more.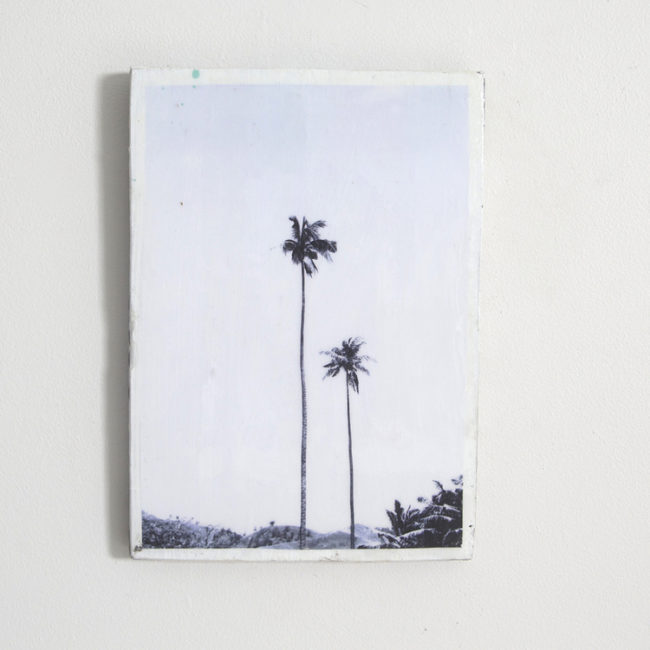 Known for his crosses and wall tiles, Jai Vasicek's shop features his work along with products from other local and national designers.
What used to be Myee Carlyle is now Hendrix & Harlow, a blending of Mark and Myee Harlow, a Byron Bay couple's interests. "Myee's original label, Myee Carlyle, has grown from marketplace to studio space, and eventually to a concept store, providing international clients their wardrobe staples and sought-after flowing silk pieces imprinted with the gifts of Mother Nature. With Mark joining the team designing furniture collections of hand-crafted daybeds, timber tables, and custom ordered pieces, the couple realised that they were creating the vision of their dreams."
Located in the Byron Arts & Industry Estate, the "look" store is a great way to view the style of this line of furniture, clothing, accessories and much more in person. But be sure to check out the website as there is much more to see!
Another popular shopping destination is the Arts and Industry Estate, where you can find everything from glass blowers to soap and candle makers. You'll see galleries for local artists, jewellery designers and clothing designers when you visit this area, just a few kilometres from the centre of town. For a unique gift or souvenir, why not put this on your list for shopping in Byron Bay?
Taste Byron Bay puts together an excellent combination: shopping and food! This day-long tour lets Byron Bay holiday goers visit lots of Byron Bay shopping and food highlights. It starts "with a coffee at Green Garage, after we grab a coffee we will head across the road to the SPELL boutique, for some gypsy boho wanderlusting around their new boutique and frankly stunning HQ.  From Spell we'll, jump into the Kombi and head over to Newrybar Village. Newrybar is home to Harvest Cafe and also the newly opened Newrybar Merchants, a collective of local artists and curators of beautiful things you just want to swoon over for days! You will have time to wander around the beautiful 1890s house that is home to Newrybar Merchants and discover why this little village is gaining a name for itself as a 'must do' shopping destination."
It doesn't stop there; in fact, you make two more excellent stops in the nearby towns of Bangalow and Brunswick Heads. The day ends with a relaxing oyster and local seasonal produce lunch at Clems Cargo. This fun tour starts at 9:30am and runs until 3:30pm on Sundays and costs $175 per person.
Bangalow – A Must-Do Side Trip
One of the places near Byron Bay, only 13km in fact, is Bangalow. This small, quaint town is highly recommended by locals and tourists for places to shop.
On the last Sunday, the quiet town becomes quite crowded as visitors arrive for the Bangalow Market. This market is so popular that a shuttle bus operates on market day between Bangalow and Byron Bay.
But there are many more reasons to shop in Bangalow on one of the quieter, non-market days:
No shortage of shopping in Byron Bay
If you like to spend time browsing for just the right article of clothing, then be sure to add these eclectic shopping finds to your list of Byron Bay attractions. With shopping aplenty between Byron Bay proper, Bangalow and other surrounding areas; you're sure to come away with lots of lovely items.
When planning your holiday, consider Broken Head Holiday Park for a place to stay. Our budget accommodation in Byron Bay provides an excellent base for your holiday so you can spend your hard earned money on all the fun stuff you want to do on your holiday (including shopping!). Book now to stay at Broken Head Holiday Park and save a few extra bucks for all of these excellent shops!