17 Great Tips For Camping On A Budget

Camping is a great way to travel, get away from the stress of daily life, and spend quality time with loved ones without breaking the bank. Still, between camping gear, food, campsite fees, and transportation, costs can add up. Here are our tips for camping on a budget in Byron Bay.
Gear
One of the most expensive aspects of a camping trip is the gear you need to furnish your trip. Depending on your campsite and plans, you might need a tent, sleeping bag, sleeping pad, cooler, camp stove, cooking utensils, lantern, headlamp, backpack, hiking boots, water canister, and more.
Needless to say, all of these things can add up quickly. If you're trying to plan a camping trip on a budget,
1. Figure out what you really need 
The world of camping gear can be overwhelming. It seems there's no limit to the amount of money you can spend on outdoor equipment and gadgets. The truth is, everyone's needs are different.
The right gear for you will depend on the location and conditions of your campsite. For example, if you camp primarily near the beach in warm climates you won't need a tent and sleeping bag designed for cold weather protection. Tents come in two-season, three-season, all-weather, and "five season" varieties, so do some research and see what makes the most sense for you.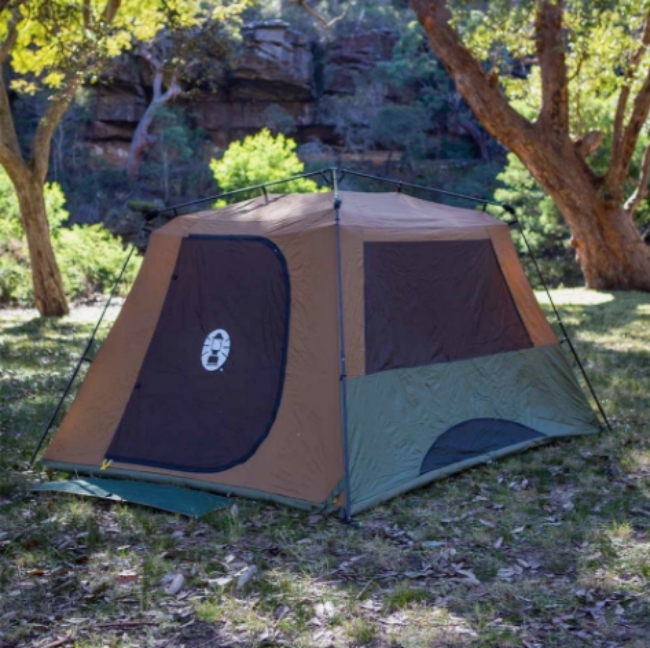 Likewise, think about how often you'll be using your camping gear. If you love the outdoors and want to make camping a regular part of your lifestyle, it may make sense to invest in high-quality, buy-once pieces that will last years of repeated use rather than having to replace your equipment every year.
There are some types of camping gear that are mostly unnecessary, impractical, and probably just a waste of money. See our list of camping gear we suggest you avoid buying.
But then there are basics that are worth the money, and most of them are available at a range of price points to fit different budgets. These are some items you should consider buying for your camping trip:
Tent (unless you're staying in a cabin)
Sleeping gear
First aid kit
Hiking boots
Lantern or flashlight and batteries or charger
Camp chair
Cookware
Proper food storage
Sun protection
2. Look for sales and discounts
Keep an eye out for sales, discounts, and second-hand options when purchasing camping gear and supplies. Check online marketplaces, thrift stores, or outdoor gear rental shops for affordable options. Many camping supplies are available on Amazon where you can set deal alerts to notify you when something drops in price. 
3. Borrow what you don't need to buy
If you don't camp frequently, you might be better off borrowing gear from a friend or family member rather than buying equipment you'll only use once or twice. Then, when they need to borrow something you have, you can return the favour. 
4. Look for reusable supplies
Disposable supplies aren't just bad for the environment, they're also a waste of money. Consider investing in reusable dishware, utensils, and other supplies you only need to buy once. 
5. Rent equipment
You might be able to save money on equipment by renting instead of buying. 
Meals
6. Plan your meals strategically
Another great way to save money on your next camping trip is to plan out your meals. 
Create a meal plan for your camping trip, outlining what you'll eat for each meal. This allows you to shop strategically and avoid buying unnecessary items. 
Choose ingredients that will multitask – meaning they can be used for multiple meals and leftover ingredients won't go to waste. 
Opt for meals that require minimal ingredients and simple preparation. One-pot meals, such as pasta dishes, stews, or stir-fries, are easy to make and require fewer cooking utensils. Bring some tortillas and turn leftovers into tacos. 
Cook your meals over the on-site barbeque or camp stove rather than buying prepackaged meals. It's not only more cost-effective to cook your own food, but it's healthier and more fun too.
Bring refillable water bottles or a water filtration system to ensure a constant supply of clean drinking water. This saves money and reduces plastic waste.
Freeze your own ice instead of buying it in bags. You can freeze water bottles to keep your food cold, and then use the water for cooking or other uses once it melts. 
Filter tap water instead of buying bottled. 
Prep and pack your meals ahead of time. You can do prep work like cutting vegetables and portioning out your meals before you leave for your camping trip to reduce waste and avoid having to buy food at a store or restaurant near your campsite.
7. Cook easy, affordable meals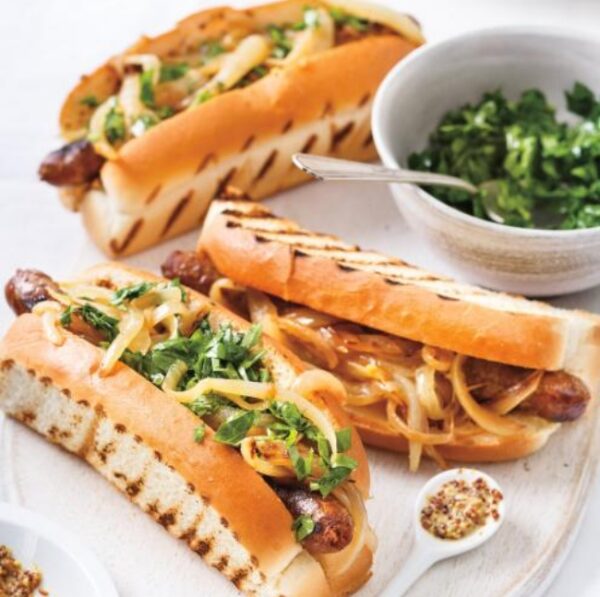 Hot dogs – Hot dogs are inexpensive and can be dressed up in many different ways to create your own customised gourmet hot dog.
One-pot pasta meals – Pasta is another easy, inexpensive, and filling meal option making it perfect for camping. These pasta meals can be made in one pot, so you can use fewer dishes and a lot less clean-up. 
Foil packet meals – Foil packet meals are not only easy to prepare, but they don't require pots and pans since everything gets cooked directly in the foil on the grill, so you can save on camp kitchen tools, too. They can be filled with all kinds of low-cost ingredients like potatoes, vegetables, beans, ground beef, and sausage. 
Healthy and delicious skewer meals – Skewers are another meal option that don't require pots and pans. Use whatever combination of protein, vegetables, and seasoning or sauces you like!
Oatmeal and overnight oats – Oats are a hearty, nutritious, and inexpensive option for breakfast or lunch. 
Activities
There are so many cheap or free things to do in Byron Bay, you really don't need to spend much money to have a great time. Camping is about spending time in nature with the people you care about. Plan some of these low-cost or no-cost activities and entertainment:
8. Enjoy nature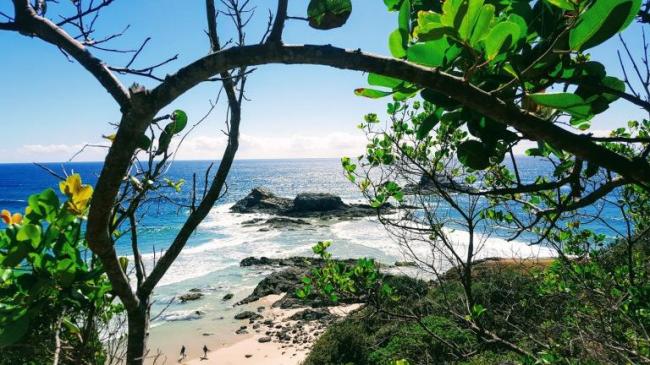 Take advantage of the natural surroundings by planning activities that are free or low-cost. Go hiking, swimming, fishing, or explore nearby trails and scenic spots. Nature itself can provide endless entertainment.
Byron Bay is a paradise of natural beauty for outdoor lovers. From beaches and waterfalls to walking trails and more, you could spend your entire trip exploring the natural surroundings and never get bored. May we suggest:
Three Sisters walking trail
Broken Head Nature Reserve
White's Beach (located right next to Broken Head Holiday Park!)
Cosy Corner
Brunswick Heads
Tallows
Minyon Falls
9. Visit Cape Byron Lighthouse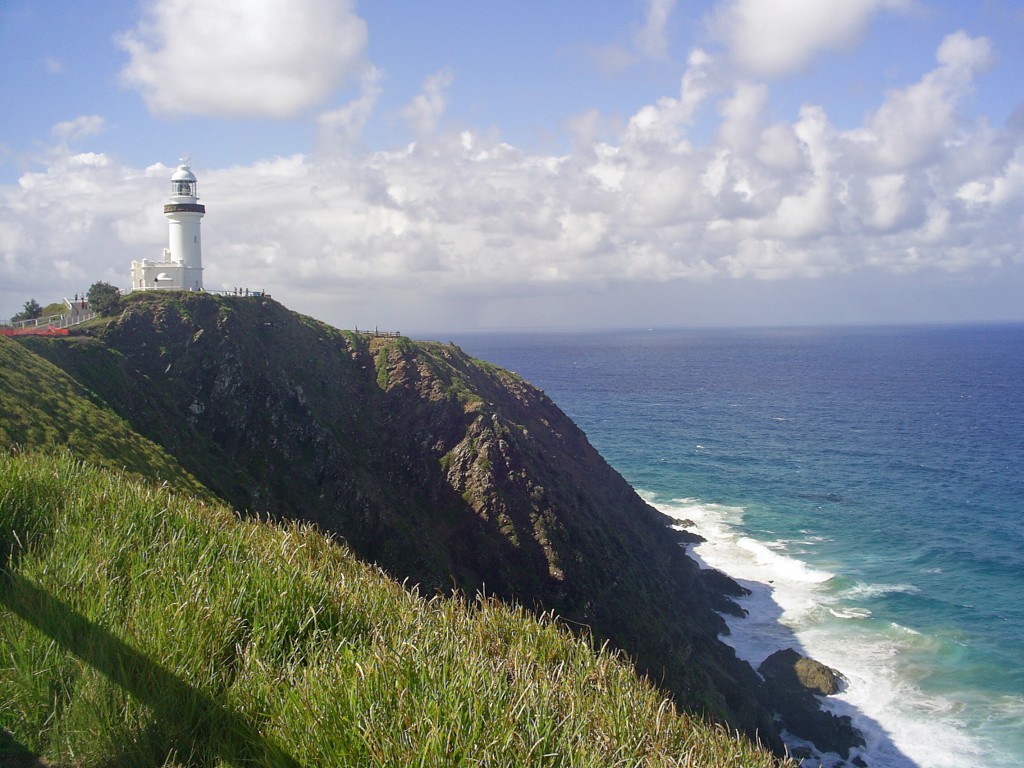 One of the most impressive attractions in Byron Bay is Cape Byron Lighthouse and the Maritime Museum. The Cape Byron Lighthouse is surrounded by Cape Byron State Conservation Area, a protected natural reserve that offers diverse coastal landscapes, including pristine beaches, rocky cliffs, and lush rainforest.
Visitors can explore walking tracks that wind through the park, leading to stunning lookout points and opportunities to spot local wildlife, such as dolphins, turtles, and migratory whales during their annual migration season.
Parking costs $8 but admission to the museum and tours of the lighthouse are free. This spot is also famous for offering some of the most beautiful sunrise and sunset views in all of Australia. One of the most popular activities for visitors is to climb to the top of the lighthouse, either by foot or using the accessible road. 
From the lighthouse, you can enjoy panoramic views of the coastline, watch the ocean waves crashing against the rocks, and even witness spectacular sunrises or sunsets. It is also a prime spot for whale watching during the migration season (May to November) when humpback whales pass by the coast.
10. The Farm Byron Bay
The Farm at Byron Bay is not just a working agricultural property but also a thriving community hub. It welcomes visitors who can explore the farm, participate in various activities, and gain insight into sustainable farming practices.
Educational tours, workshops, and farm-to-table dining experiences are available, offering visitors a chance to connect with nature, learn about organic farming, and enjoy delicious, locally sourced meals.
Guests are encouraged to enjoy a self-guided tour of the property at no charge.There is also a macadamia plantation where you can collect fresh nuts and crack them to eat (at no cost).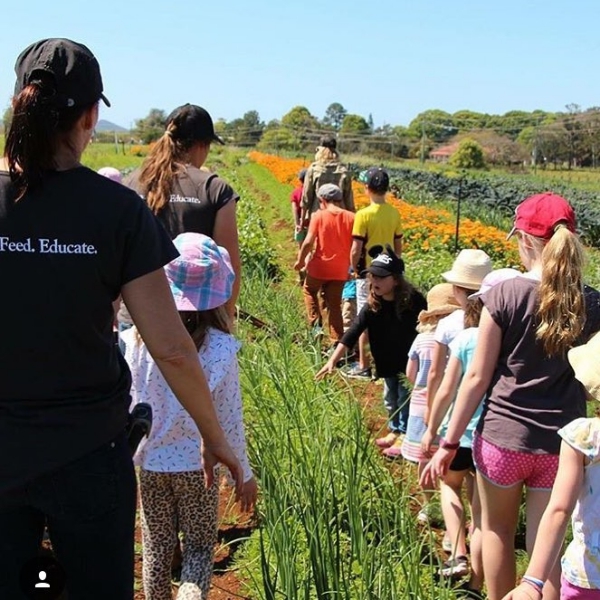 Planning Your Trip
11. Avoid public holidays
Avoid travelling on school holidays, bank holidays, and any major events you don't plan on attending. For instance, if there is a major annual festival in town, accommodation might be more expensive on those dates.
12. Camp during the off-season
By avoiding the most popular times of the year, you can save a significant amount of money on your next trip. December, January, and February bring the warmest weather in Byron Bay, making them very popular among tourists.
Summer is also when children are on school holiday, so families often go on holiday during this time. If you want to avoid the crowds and the higher prices, consider camping during the shoulder seasons, from September to November and March to May.
The weather will be more temperate and more comfortable for outdoor activities during these times as well. The good news is that while some times of year are more popular among tourists, there's really no bad time of year to visit Byron Bay.
Choosing the Right Accommodation
13. Choose a campsite with facilities 
When choosing a campsite in Byron Bay, you can save money and enjoy the convenience of a campsite that offers facilities for guests to use. The more facilities and amenities provided by your campsite, the less you have to purchase and pack for yourself.
These might include a camp kitchen with camp stoves and cooking equipment you can use, hiking gear you can borrow or rent, laundry facilities, or other amenities.
14. Choose an affordable campsite
You also want to find a campsite that offers affordable accommodation without sacrificing location or comfort. Whether you're on a budget or not, you want to enjoy the trip you worked hard to plan and save for.
Look for a campsite with accommodation options that suit your needs and your budget so you'll have everything you need and won't end up paying for things you don't.
Bonus tips: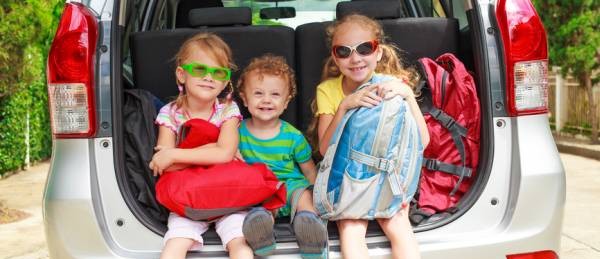 15. Carpool
If you're driving to your camping destination, consider carpooling with the other members of your group and splitting the cost of fuel.
16. Split the costs
If you're camping with family or a group of friends, why not share the load? Make a plan to divide up the costs of the trip – accommodation, food, parking, etc. – and suddenly the expenses seem much more manageable.
17. Make a packing checklist
There's nothing more frustrating than arriving at your holiday destination and realising you've forgotten your toothbrush or towel at home and having to go out and buy a new one. Avoid unnecessary costs and trips to the store by making a checklist for everything you need to pack.
Book an affordable holiday at Broken Head Holiday Park
Broken Head Holiday Park has everything you need for an affordable camping getaway without sacrificing fun or comfort. Broken Head Holiday Park offers a range of accommodation styles to suit your budget. Some will appreciate the true 'beach holiday experience' with one of our more affordable beach cabin options, others may prefer to 'upgrade' a little and seek a deluxe beach cabin with an en-suite. 
All of our guests enjoy free access to our Wi-Fi service within the Park, as well as our camp kitchen equipped with two camp stoves and a refrigerator. And, since we're surrounded by some of Australia's most beautiful beaches and nature trails, a wide range of fun, free activities are right outside your door.
Book your spot today and save!