3 Tips for Packing Your Camping Pillow

Whether you're heading out solo, hitting the beach with family or all out glamping, one thing for sure: packing can make or break your trip. As you choose what to take with you, consider the humble pillow. Good neck support is just as important as your clothes, cooking gear and safety kit. Here are some camping tips on how to choose and pack your camping pillow.
Do I even need a camping pillow?
In short, YES! A camping pillow is the difference between a good night's sleep and a literal pain in the neck. That said, we understand that packing your pillows takes up extra space in your car, and improvising with other items isn't quite the same. So, what can you do?
1. Use a SleepKeeper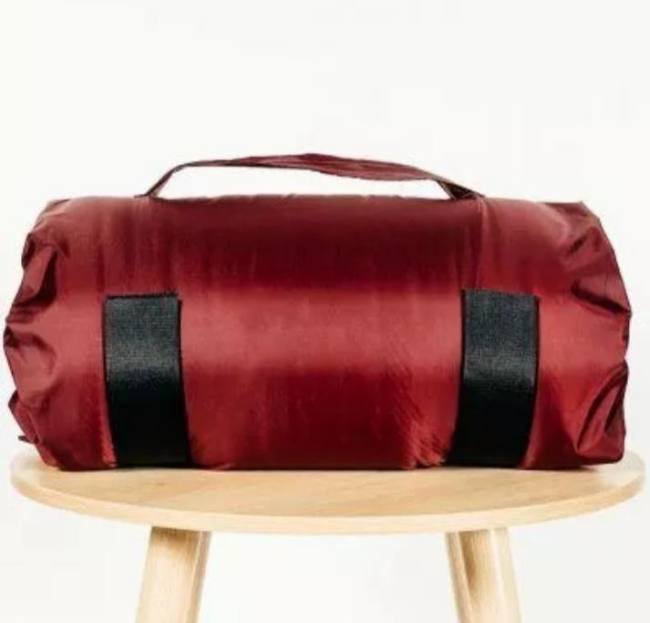 Image source: Sleepkeeper
If you simply cannot part with your favourite pillow, take it with you in a SleepKeeper. It's basically a compression bag for your standard pillow. Simply roll up your pillow, fasten it in the SleepKeeper, strap it to your camping backpack, or throw it in your car with your other gear. Your pillow will pop back into shape as soon as you're ready to sleep.
2. Buy a camping pillow
A dedicated camping pillow is a great solution because it's part of your camping gear, just like your tent and sleeping bag. There's no need to carry your home pillows to the outdoors. Check out these camping pillows:
Trekology Inflatable Camping Pillow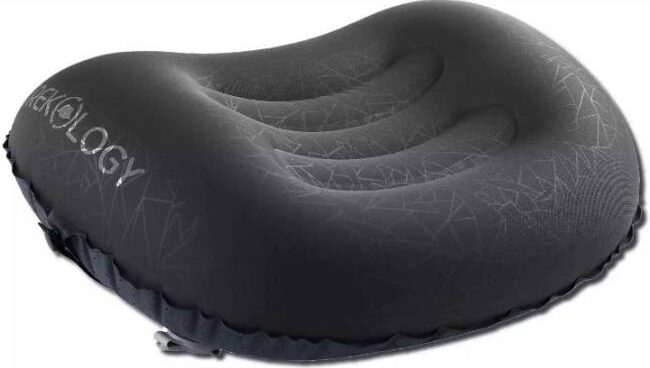 Image source:  Amazon
Hikers and backpackers will love this Trekology pillow. It packs down to the size of a soda can, and inflates with 5 to 8 breaths. This pillow comes with thoughtful features, like the rubber anti-slip bottom, and the double-walled air valve which makes inflation and deflation a breeze.
Thermarest Compressible Pillow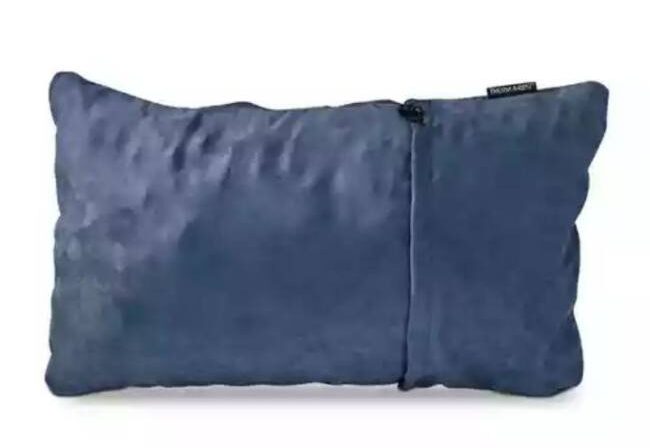 Image source: Wild Earth
If you prefer a softer, non-inflatable camping pillow, try the Thermarest Compressible Pillow. Its polyester case is super soft on the skin, and the recycled urethane filling will last for years. This travel pillow packs down to about 25 centimetres, but shake it out for 10 good extra centimetres of comfort.
Teton Sports Camp Pillow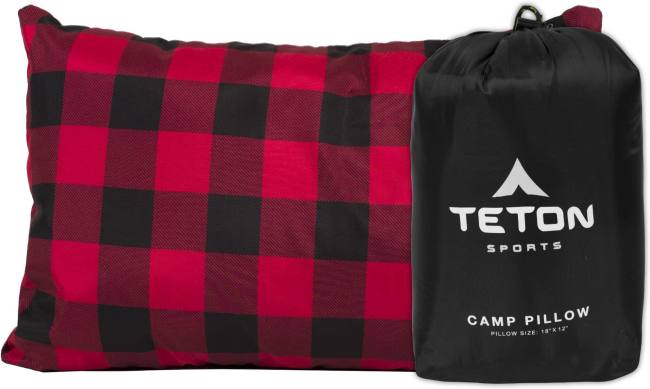 Image source: Amazon
We love the Teton Sports Camp Pillow because it's the perfect size for kids. It's made with poly fiber fill with a removable soft flannel case. The Teton pillow is quite small, about a quarter of a normal sized pillow, so it won't take up much space in your camping gear. Even better, have your kids carry their own little pillow in their camping backpacks—packing problem solved!
3. Try some pillow alternatives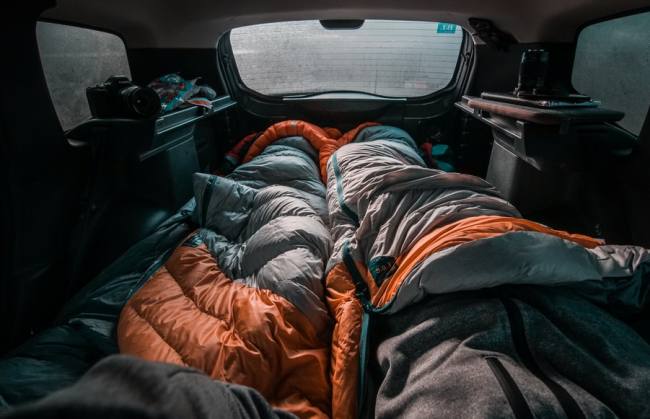 There are some camping pillow ideas to use when you're in a pinch. As far as camping advice goes, a pillow substitute is nothing like the real thing. But these workarounds will get you through the night.
Dry bag: It's waterproof, and thick enough to keep odours in. Throw in some clothes, clean or dry, and use it as a pillow.
Folded-up clothes: A jacket or sweater makes for a decent pillow because the fabric is easy on the skin.
Folded-up towels: Camping towels are usually quite thin and lightweight, so you may need more than one to fold up as a pillow. A little camping advice: Always use a dry towel as a DIY pillow. A damp towel is a quick way to catch a cold overnight as temperatures drop.
Backpack: If you take out any pointy objects and place it front-down, a backpack can be a decent camping pillow substitute. Cover it with a jacket or shirt if the surface is rough on your skin.
Sleeping bag or tent sack: Stuff your sleeping back or tent carry bag for a quick makeshift camping pillow. This is great if you're sharing your tent, so you can have one long pillow with enough space for the campers. Again, layer it with a towel or shirt if the material is too scratchy.
Sleep easy at Broken Head Holiday Park
With these camping tips in mind, you'll enjoy your visit to Byron Bay every single day. Pile on the pillows for your glamping weekend, or DIY your way through your stay at Broken Head Holiday Park. We have excellent accommodation options for solo visitors and families, plus all the camp facilities you need for a comfortable beachfront holiday. Book your spot today.