Should You Buy a Campervan or a Motorhome?

The campervan vs motorhome debate is always hot, especially in Australia, where we just love the outdoor life. If you want to ditch the 9-to-5 and spend some time on the road, this guide is a great place to start. Here's all you need to know about choosing a campervan vs motorhome for your next big adventure.
What's the difference between a campervan vs motorhome?
Both campervans and motorhomes are recreational vehicles, which basically mean that they are livable spaces on wheels. But these vehicles are quite different in terms of their size, price, and amenities.
Campervan vs motorhome size
In general, a campervan is smaller than a motorhome. Campervans are usually basic vans that you can convert to fit a double bed. This makes it great for short road trips or attending festivals. A campervan also works well for hikers and backpackers who prefer to park at a campsite and go on a weekend adventure. Just pack your tent, sleeping bag, and hiking gear, and hit the road.
A motorhome is typically a fully self-contained light commercial vehicle. It can comfortably carry up to six people, making it ideal for families or couples that value extra space when they travel. It comes with waste management tanks for the inbuilt shower and toilet.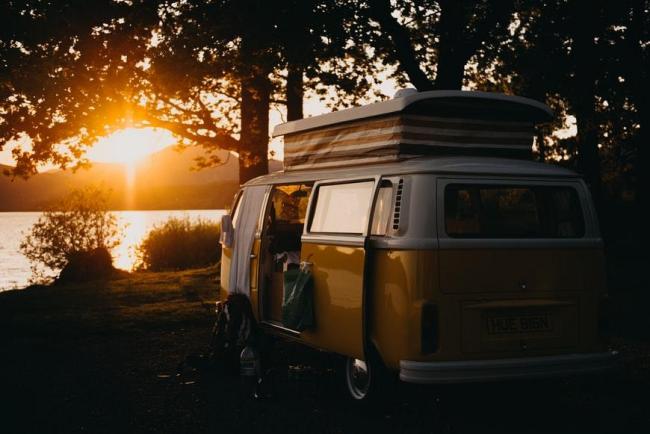 Campervan vs motorhome price
When it comes to the campervan vs motorhome debate, it all comes down to whether you wish to rent or buy one. We recommend that you start with renting a campervan or motorhome to test out its features and usability. There are numerous brands of campervans and motorhomes, including Mercedes-Benz, Volkswagen, Airstream, and Winnebago, all with customisable options.
Motorhome rental prices depend on the size. The average cost of renting a campervan is $40 to $100 per day, but it can go right up to $300 per day for luxury campervan models. So you may spend $50 per day for a two-seater motorhome, $125 per day for a four-seater, and $200 per day for a six-seater. Note that these prices also go higher during peak travel seasons.
Once you find a suitable model, buying a campervan vs motorhome includes additional costs compared to buying your average car. On top of road registration, servicing and maintenance, you also have to consider vehicle storage space for your motorhome.
A campervan can fit in a regular garage at home, but a motorhome will require specialised storage because of its size. This is why a motorhome is the best choice for extended travel to minimise storage costs.
Campervan vs motorhome amenities
The main difference between a campervan vs motorhome is that a motorhome has a built-in shower, toilet and kitchenette. A campervan essentially provides a sleeping space, so you will have to use campground facilities for your camping hygiene needs. With a motorhome, you only need to find a campground to use their waste disposal facilities.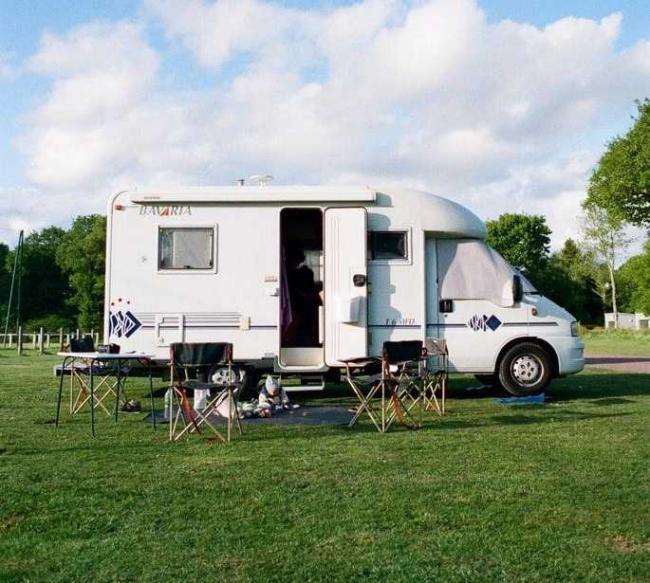 How to choose between a campervan vs motorhome
In the campervan vs motorhome debate, it really comes down to the kind of traveller you are.
Choose a campervan if:
You love to dive into nature. Pack your camping essentials in your van and do everything else (cooking, washing, even sleeping) outside the vehicle
You're travelling solo or with one companion. Whether that's your sibling, partner or four-legged friend, a campervan is ideal for a maximum of two individuals
You're a first-time adventurer. If you're entirely new to the outdoor life, rent a campervan and see how you like it
Choose a motorhome if:
You want the outdoors plus home comforts. If you don't want to worry about the bathroom or kitchen while travelling, a motorhome is your best bet
You're travelling as a family or group. A motorhome works great for multiple travellers going on a road trip. It's especially nice for families with young kids who need the familiarity of home while on the open road
You're travelling long-term. Get a motorhome if you plan to travel the country for months at a time
Bring your adventure vehicle to Broken Head Holiday Park
With these campervan vs motorhome tips in mind, start your online search for the ideal recreational vehicle for your adventure. We can accommodate everything from small campervans up to fifth wheelers and luxury motorhomes at our spacious site. Book your spot today!