11 Ways To Save A Ton Of Money On Your Beach Holiday

With little extra effort and know-how, you too can save a ton of money on your next beach holiday. Check out our tips and tricks to help you make better financial decisions and still give your family a relaxing and fun time away!
1. Set your beach holiday budget
This might sound like common sense but people tend to throw caution to the wind when they're planning a fun adventure. A beach holiday is indeed the chance to treat yourself and your kids, however, you probably don't want to blow all your money in the first three days.
So, think about your expenses before you leave your house. A holiday budget is just as important as the one you have at home. An efficient way of creating a budget is to calculate the costs each day over the total length of the trip so you know in general how much you can spend each day.
Even if you spend a little bit above your daily budget, it's better than not having a holiday budget at all!
2. Don't travel in peak season
Everyone wants to visit the beach in peak season. But that just makes everything more expensive. By travelling in the off-season, such as at the beginning and end of summer you may cut your costs considerably. The weather is still warm but it's a lot less crowded and an ideal time for relaxation.
When booking you should always check if your dates coincide with public or state holidays. You would be surprised how prices can vary, especially around the state holidays, such as Australia Day. So try to avoid these popular times.
3. Skip the middle-man
Using an agency to book a holiday can be a convenient solution, however, they usually add on a generous booking fee to the price. It's much cheaper to spend a bit of time doing your own research and contact the owner directly.
4. Bring food with you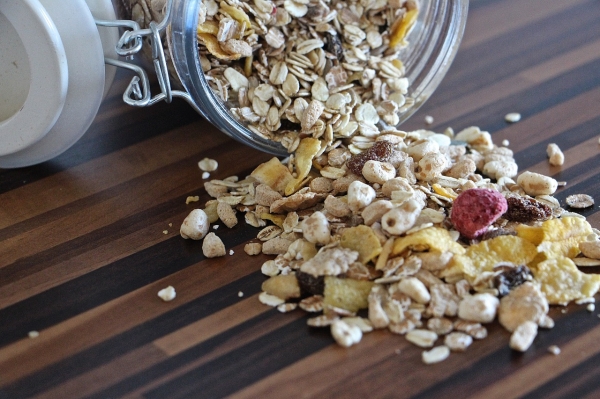 Overspending on food is a common reason for blowing your holiday budget. When you're hungry, you don't think clearly and you tend to go for the most convenient option; such as expensive takeaways. This isn't the best for your wallet or your health.
If you're staying somewhere self contained with a kitchen you can plan to bring some basics and do a shop when you reach your destination. With a list of easy to prepare and cook recipes on hand you'll enjoy healthy, tasty meals with your group and save your money to spend on more exciting holiday activities.
Of course you should aim to eat out a couple of times during your holiday, but you don't have to choose expensive places. There are always cheap dinner options wherever you stay.
5. Buy in bulk
Feeding a big family or group is always a challenge, especially on a beach holiday. So buying basic items in bulk to bring with you on your trip is a smart idea. You can also use coupons or buy products on sale, such as packets of cereal, chippies, and multiple juice boxes that you know your children like to save you a ton of cash and keep everyone fed!
6. Pick a less popular destination
Besides picking smarter travel dates, choosing a destination away from a main centre, that still gives you good access to amenities, can save you a ton of money on accommodation expenses.
Even if you decide to go for the prime location, there are still some tricks. Avoid beachfront locations in the city centre, where you'll pay top dollar. Instead look for accommodation a few streets further inland. You might get a deck or balcony with a peep of the sea and the beach is still walkable.
7. It's road trip time, so pack some snacks!
During a road trip, it's all about chatting, singing, and enjoying the beautiful scenery around you! But when you stop to fill up you'll pay extra for snacks or drinks usually at exorbitant prices! Save yourself from unnecessary spending by buying your favourite snacks and treats at your local store. That way, you will only need to stop for the petrol!
8. Check online discounts
A clever way to save money while on a beach holiday is to buy deals from sites such as Groupon. Instead of paying full price for local tours and restaurants, you can often get some excellent discounts, and sign up is free. If you're unsure of what to do while having a holiday in a certain city, discount sites can also give you suggestions for popular activities.
9. Cheap or free activities for kids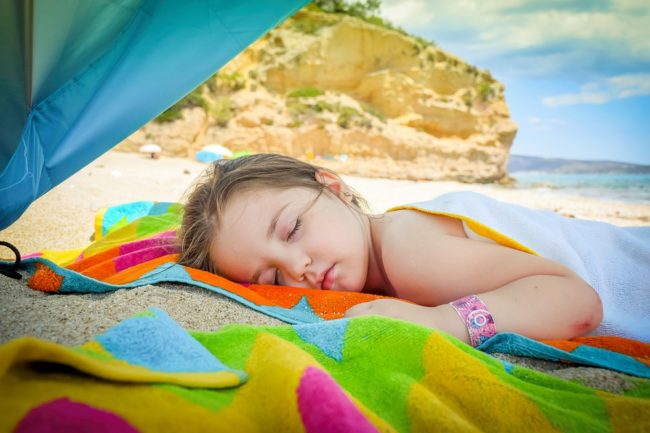 Do your research and source all the cheap or free activities you can do on your beach holiday. You can still have fun and spend zero money.
For example at the beach with younger kids you can:
Build sandcastles together. Kids simply love sandcastles. But it is not just fun for them, right? Anyone can do it. To make it more interesting you can find some pictures from a sandcastle competition and make it a challenge for everyone!
Organise a scavenger hunt. The beach is a perfect place to kick off a nature-based scavenger hunt. Make a list of things, such as seaweed, shells and pebbles, for kids to find with prizes for first person to find them all.
Play some beach games. Take a ball or frisbee and get active.
Go for a nice swim. Take a dip with your kids and don't forget to take some pictures!
Have a beach picnic. Grab some local goodies or snacks from your stash you brought with you and enjoy eating al fresco.
10. Sharing is caring!
A beach holiday is a perfect opportunity for bonding with your family members and friends, but also a great way to save money for all of you. Share your journey with your friends and family by renting a beach house and splitting costs or book adjoining campsites where you can share food costs.
11. Save money by booking a special deal!
We know that after COVID-19 your budget may be a bit tight, however you and your family still deserve a holiday. Why not save money by seeking out a special deal? For example, at Broken Head Holiday Park we're currently running a discount for our Byron Bay accommodation. You can book 3 nights and get the 4th for FREE in our midweek special, running until 31 July. And kids get a free stay until 31 August. Don't miss out, visit our special deals now to start planning your beach holiday in Byron Bay today!