How to Do Byron Bay on Just $10 a Day
Most people think it costs a lot of money to take a good holiday. But we have news for you, there are lots of ways to travel on the cheap all over the world — Byron Bay included. Not only are there great free activities here, but also cheap places to eat, as well.
So take a look at how you too can do Byron Bay for $10 or less a day!
Where to Sleep
Off the bat, you can save a ton of money by utilising our campsites. Broken Head Holiday Park offers powered and non-powered sites that typically start at $39 and $34 a day and accommodate up to six people and one car. So bring your mates and you'll easily be staying in the Byron Bay Area for a really good price.
Now, how to only spend $10 a day once you're here …
There are tons of things to do in Byron Bay that cost you little to nothing, so start making your list.
1. Watch a sunrise at Cape Bryon Lighthouse
This isn't one of those things that everyone raves about it and then turns out not to be up to the hype. It truly is one of the most spectacular views of the sunrise you'll see in Australia. That's because the Byron Bay Lighthouse is located on the most easterly point of Australia so you'll literally be among the first people in Australia to see the sun on that particular day. How cool is that?
Plan to drive there and park in the free parking near the top, and then take the time to follow the walking path around the lighthouse and enjoy the many different views of the ocean. If you want to spend a few dollars of your $10 for the day, check out the Lighthouse Cafe and enjoy the amazing views while you sip a coffee.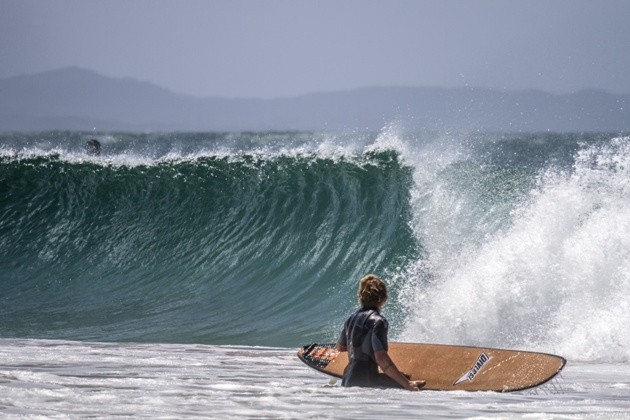 2. Go to the beach
There are lots of amazing beaches in Byron Bay so it makes an easy way to spend some of your days on your holiday without spending much money. You can keep it really cheap by bringing along a picnic or heading back to camp to make your meal. Or, if you want to grab some cheap takeaway, we're sure you can find something to fill you up for under $10. (Check out the link below to the Best Cheap Eats in Byron Bay blog post!)
If you want to try out some of the great surfing in the area, then plan to either bring your surfboard if you're lucky enough to own one (free!) or hire a board and split the cost and time with your group. For example, Byron Bay Surf & Bike Hire offers a basic board for $18 for a half day or $25 for a full day. If you split that between you and a few friends, you could easily spend less than $10 a person and perhaps still have enough left to grab a cheap meal afterwards.

Image source: Trover
3. Head to the Hinterland
Pack up your lunch and head out to the hinterland on at least one of your days in Byron Bay. Not only will you stay within budget, but you'll be able to see some gorgeous sights, such as Minyon Falls. The waterfall, which is located in the World Heritage Nightcap National Park, is approximately 100 metres tall. Despite a steep incline on the hike, you'll be glad to go all the way to bottom to see the view of the falls from there.
Another option is Killen Falls. This off-the-beaten path swimming hole features a 10m waterfall at one end features a cave underneath it. Killen Falls is located about 20 minutes from Byron Bay and is only a short walk from the car park. If you're on a romantic holiday with a partner, then it should definitely be on your list.
Other Tips for $10 a Day or Less for Byron Bay Activities
Check out these links to other posts where you can nab more ideas on how to holiday in Byron Bay on the cheap.
Poke around our blog, and you're sure to find lots of other posts that would be helpful in planning an excellent and budget-friendly holiday in Byron Bay.