5 Fun and Relaxing Backyard Camping Ideas

Backyard camping is proving a popular staycation at the moment, so we've put together a few ideas to ensure a fun and relaxing time for all. If you have young kids or have never stayed at a campground, you can think of backyard camping as the perfect prep for your future travel adventures. We hope to see you soon!
1. Setup Your Backyard Camping Shelter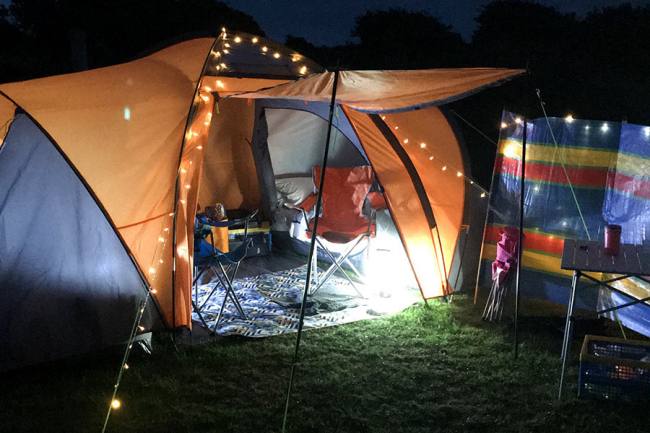 Image source: Snowys.com.au
Having your own campsite is one of the greatest benefits of backyard camping. You can take your tent from the garage and pitch it anywhere you want. You can also fill it with creature comforts from your house since you don't have to try and fit everything in the boot. Get the kids to help drag out the doonas, blankets and pillows to make your sleeping space extra comfy.
Add a string of fairy lights, and a couple of solar lanterns, to create a magical atmosphere for the kids. Don't forget to keep a couple of mosquito coils or bug spray handy.
If you have a canvas tent make sure to season it first so if it rains you won't get leaked on in the night. If you need help with seasoning your canvas tent you can read our easy to follow Guide to Seasoning Your Canvas Tent.
2. Do some outdoor cooking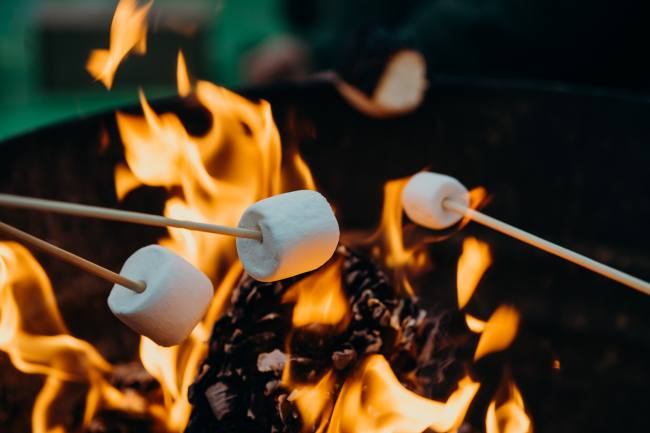 If it's safe to do so, fire up the portable BBQ to cook up some simple meals just to give the kids a taste of cooking and eating outside. Hotdogs and burgers are pretty easy or you could toast some damper. Since your kitchen is just there it's easy to whip up a salad and bring out some condiments. For afters you could roast marshmallows or make s'mores if you're feeling fancy, check out our Delicious Camping Desserts for ideas.
3. Get some exercise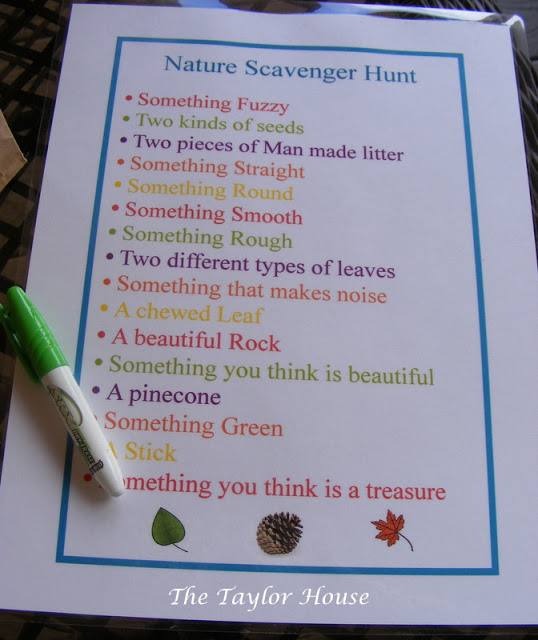 Image source: The Taylor House
One of the best things to do when camping in Byron Bay is to go on a nature walk. When you're backyard camping this could involve going for a walk around the block, or to a park or local beauty spot. If you don't want to leave your backyard, then you could create a scavenger hunt for your kids tailored to your garden. Give them a list of items to find (such as in the photo above) and award prizes for whoever finds the most items on the list.
Depending on how big your kids are, there are lots of fun outdoor games you can play during the day. Hide and Seek is always entertaining for the youngest ones. Then there's soccer, volleyball, backyard cricket or frisbee. Backyard camping is a chance for kids to enjoy the outdoors rather than sit inside the tent and watch cartoons on the iPad.
4. Before bedtime
The day is almost gone, so what to do now? Why not take a moment to do a little stargazing. You could show them how to locate south using the Southern Cross or point out some planets, use binoculars or a telescope (if you have one) to look at the moon, or impress them with some cool star facts.
Another fun thing to do before bedtime is to create shadow puppets on the tent wall and see if they can guess what it is. Have them try to make the shapes too! Here's a video you can watch to get up to speed on your hand art.
5. Say Goodnight Whenever You Want

Image source: Country Living
Your house, your rules! However, don't forget that it is backyard camping time, and it's supposed to be fun not stressful. Keep your expectations for sleep low and give your kids a break from the school schedules and yourself one, too. We hope these ideas help to make your backyard camping experience a relaxing and enjoyable one!