What's On? Splendour in the Grass 24 – 26 July 2015

You did it. You scored tickets to this year's Splendour in the Grass, held at North Byron Parklands 24 – 26 July. This Byron Bay festival has become wildly popular since its inception in 2001, and tickets typically sell out on the first day—sometimes within 10 minutes! So if you managed to buy tickets, congratulate yourself and now start thinking about the weekend itself.
If you didn't purchase the camping and parking option, then you're in need of place to stay. If you'd like to stay somewhere outside of the busy festival crowds or main centre of town, head over to the Broken Head Holiday Park where you can camp out or rent a beach shack for the long weekend.
Also, you should take advantage of the bus service that runs between the festival and several areas in the Byron Bay area including, downtown Byron Bay and Suffolk Park (close to Broken Head).
Splendour in the Grass Line Up
There is a reason that Splendour in the Grass surged in popularity over the last 14 years, and that's because this Byron Bay festival attracts big-name international musicians such as Kanye West, Coldplay, Lily Allen, Outkast, 360 and Empire of the Sun.
This year's headliners include Florence and the Machine, Mark Ronson, Blur and Tale Impala. But there are many other exciting groups playing over the three-day festival such as Death Cab for Cutie, The Wombats, Of Monsters and Men, Rosie Lowe and The Dandy Warhols. But that's just the tip of the iceberg—check out the full list to see who is playing when so you can plan your weekend.
Other Festival Happenings
As well as the headline acts of this Byron Bay festival there are a heap of other things going on over the three days…
Splendour in the Grass Sideshows:
Keep in mind these rules for the weekend
Make sure to abide by the festival regulations while you attend the excellent music shows, and you will have a great time. Things like outside alcohol, metal or plastic water bottles, chairs, video and audio recording devices (like a GoPro) except for mobile phones and no animals are not allowed. For a full list of banned items, check here and for festival rules, check here.
Enjoy this Byron Bay festival and stay at Broken Head Holiday Park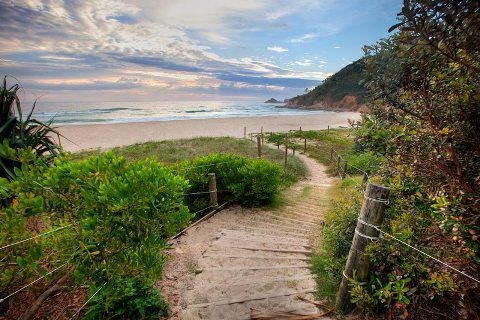 If you coming for the Splendour in the Grass festival, then you're in luck. You'll hit the Byron Bay area during the low season, which means you'll enjoy the lowest rates for all of our accommodation options from un-powered campsites to beach houses. So go ahead and book your stay with us at Broken Head Holiday Park and rest easy knowing you got a great rate for your holiday stay—in fact, why not extend your stay past the festival and enjoy all Byron Bay has to offer after the festival crowds leave? You'll be glad you did!