How to Choose a Pack for a Day Hike (and Essential Items to Carry)
What better way to spend a day on your next getaway to nature than with a hike through the wilderness? Hiking is fantastic exercise, and has numerous benefits for mental health as well. Plus, it's a great way to appreciate the beauty of your surroundings.
To really enjoy your hiking experience, it's important to be prepared. You've got your hiking boots, your campsite picked out, and your camera at the ready. Before you leave for your next outdoor adventure, make sure you have a daypack complete with everything you'll need. With so many options for daypacks and hiking bags, it can be hard to choose the right one for you.
This guide will help you choose the right hiking day pack, and fill it with all the necessities for a great day in nature.
How to choose the best day pack for you
There are dozens of different kinds of daypacks and backpacks of all shapes and sizes on the market. The right pack for you will ultimately depend on how you plan to use it and how much you'll need to carry with you.
Here are the key factors to think about when choosing a daypack:
Capacity
One of the most important factors to consider when choosing a daypack is its capacity. When planning a camping or backpacking trip, you know that the key is to be prepared while also minimising unnecessary stuff. The same is true for your daypack – you want to be sure you'll have room to carry everything you need, without carrying excess weight around. The proper capacity for you will depend on how long you'll be hiking, and how much weight you can comfortably carry.
A rule of thumb is for adults to carry no more than 20% or one-fifth of your body weight.
How can you tell what capacity will be right for you? Smaller daypacks in the 10-20 litre range are popular for bike rides and shorter hikes. They generally provide enough room for an extra layer of clothing, and some essentials like keys, sunglasses, a water bottle, and first aid kit.
Twenty to thirty litres is the ideal size for a daylong hike, with just enough room for the essentials, an extra layer of clothing, some food, insect repellent, a flashlight or headlamp, and other items. Anything bigger than 30 litres is probably unnecessary for hiking, unless you plan to hike in colder weather or for an extended period of time.
Along with capacity, think about how you'll want to organise your gear. Top-loading packs usually have one interior cavity to hold all of your belongings, while compartmentalised packs have more panels and pockets to allow for greater organisation. You can also buy a pack with external storage options, like hooks where you can clip a water bottle or other tools.
Fit
When it comes to finding the right day pack, the right fit is essential! Ideally, you should try on a pack before you commit to make sure it fits comfortably. Consider your torso length (from the base of your neck to the small of your back) and hip width.
If a pack is too long, it can end up putting pressure on your lower spine. The hip belt and sternum strap should sit comfortably across your hips and chest.
Features
Day packs come in all different styles for different types of activities. For example, if you enjoy trail running, you could choose a pack specifically for runners. These will be smaller, lighter, and have a hydration reservoir for easy access. Or, if your hikes include rock or mountain climbing, you can find a pack that is narrow to allow for maximum range of motion in your arms and shoulders.
Climbing packs are sturdy with a frame to help distribute its weight, and outside attachments for climbing gear. If you enjoy mountain biking or cycling on the trails, you might want to consider a pack designed for bikers, with a low profile to minimise wind resistance, and a waist strap that won't get in the way of pedalling.
Depending on the weather and climate, you might want a pack with water proofing or added insulation.
Ventilation
If you hike in warm weather, a ventilated back panel can help keep you cool and comfortable. Many daypacks come with a breathable mesh back panel, or a frame that keeps the pack from resting against your body for greater breathability.
Comfort and Support
You might not think about the ergonomics of a backpack – until you've been carrying your food, water, and emergency supplies on your back for a few hours through the forest. Whether you're going to be out for a few hours or the entire day, it's important that your pack does not put too much of a strain on your neck, back, and shoulders.
A pack with a chest and/or waist strap will help distribute the weight of your pack and alleviate some of the strain from your back. Also, look for a pack with padding on the shoulder straps for added comfort.
Sea to Summit Ultra Sil Daypack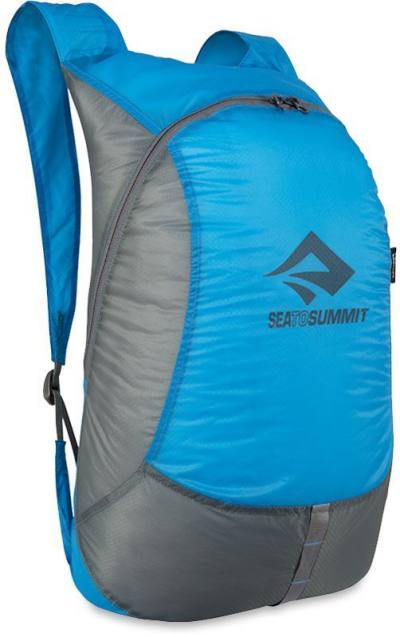 Image source: Snowys
This ultralight daypack has a 20-litre capacity and can carry up to 250x its own weight. This water-resistant pack is ideal for shorter day hikes, and has no hydration reservoir or sternum strap. Its ergonomic shoulder straps are reinforced for extra comfort, and the pack itself collapses into a tiny carrying bag when not in use.
Deuter Futura 24 SL Backpack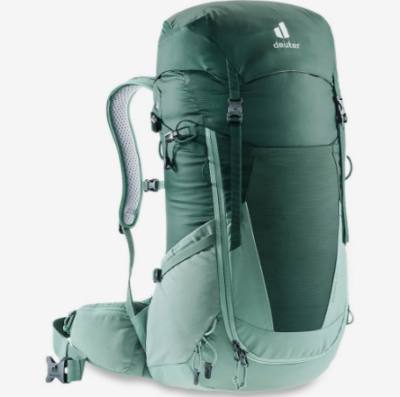 Image source: Snowys
This 24-litre hiking daypack is ideal for a longer day hike in all conditions. It has a 3-litre hydration pack, separate compartment for wet clothing, and detachable rain cover. This pack is built for comfort with a compact body, flexible frame, padded shoulder straps, ergonomic hip fins, lumbar pads, back ventilation, and adjustable chest strap.
Deuter Futura 32 Hiking Backpack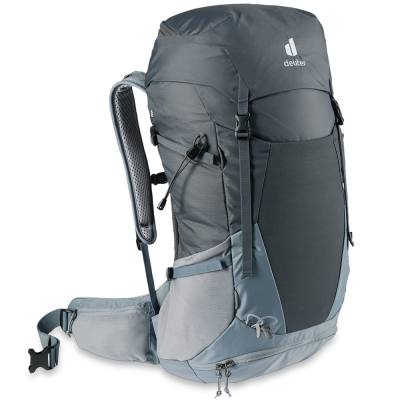 Image source: Snowys
This 32-litre day pack is perfect for long treks and outdoor adventures. You'll be ready for anything with four separate compartments, 3-litre hydration reservoir, Aircomfort ventilation system, walking pole holder, rain cover, elastic spring frame, and adjustable straps.
Essential items for a day hike
Once you've got your daypack, make sure to fill it with all the essentials for a great day hike. Here's our list of must-have items you won't want to forget on your next trek.
1. Water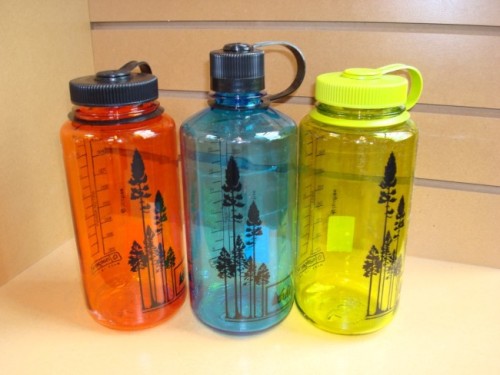 Water is perhaps the most important item to remember on a day hike. Hikers and backpackers die from dehydration every year because they underestimate how much water they need to bring on the trail. It is recommended to bring at least three litres of water for a day of hiking.
Depending on the weather conditions and your own personal health, you may want to bring more than that. Some hiking day packs come with a hydration reservoir to make staying hydrated even easier. Split your water supply into several smaller bottles instead of carrying one big jug to distribute the weight more evenly.
2. First Aid Kit
When hiking in nature, it's always best to be prepared and to expect the unexpected. Even minor things like blisters and small cuts can get in the way of an enjoyable day if you don't have the supplies to deal with them.
Every day hiker should have a small emergency kit equipped with the essentials in case of an injury out on the trail. These items should include bandages of various sizes, antiseptic/disinfectant, gauze, ointment for insect bites, and a whistle in case you need to get someone's attention.
3. Multi-tool
A good multi-tool won't take up much room, but could come in handy in all kinds of situations. Look for a tool with attachments including a knife, a file, can opener, bottle opener, In the absence of a multi-tool, tools like a pocket knife, a lighter, matches and duct tape are also good to have on hand.
4. Map
Even if you have a navigation system on your phone, you might lose wifi and cell service during your hike. It may help to have a downloaded version of your route on your device in that event.
Even so, it's possible your phone may lose battery power while you're out in the elements. Bring along a paper map as a backup just in case. Of course, it's also a good idea to let someone else know where you're going and how long you plan to be gone, in case of an emergency.
5. Sunscreen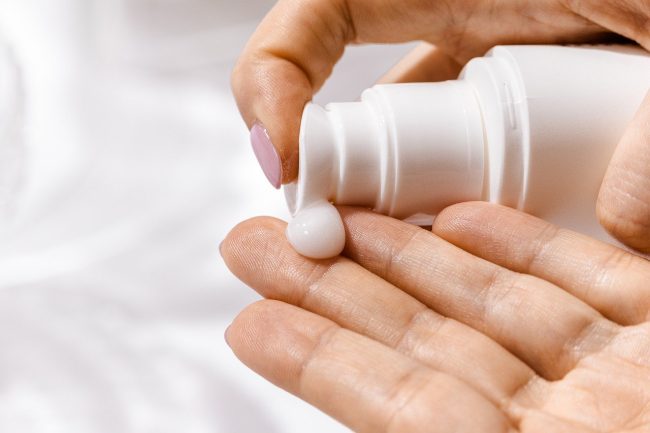 Nothing can ruin a beautiful day in the outdoors like a painful sunburn. Prolonged sun exposure can even lead to sun poisoning and make you truly miserable. Regardless of whether you're hiking in a wooded area, and open trail, or along the ocean, sun protection is crucial.
Choose a sunscreen with SPF of 30 or higher, and remember to reapply regularly, especially if you sweat. Don't forget a lip balm with SPF too!
6. Insect repellant
Along with a sunburn, a rash of insect bites can quickly take the fun right out of your day and leave you extremely uncomfortable. Bring along some insect repellent to keep the mozzies at bay.
7. Headlamp
You don't want to find yourself far from camp after the sun goes down. In case you do end up outside longer than you planned, a lightweight head lamp or flashlight can be extremely helpful!
8. Lunch / Snacks
All that hiking will have you working up an appetite before you know it. You'll want to keep your energy up with some food that is lightweight, nutritious, and easy to pack. Nuts and seeds are popular because they're small and lightweight, won't spoil, and they're nutrient-dense.
There are plenty of prepackaged meal bars out there, but you can also make your own food that will be healthier and even more delicious. Click here for some great ideas for hiking and camping snacks.
Before you head out on the trails, give yourself a proper breakfast. Even if you're at a campsite, there are plenty of filling, delicious camping breakfast recipes to start your day off right. This will give you the energy you need for a day hike and let you pack lighter for lunch.
9. Change of socks
Don't think you'll need a change of socks while on a day hike? Think again. Believe it or not, one of the worst things that can happen on a hike is for your feet to get wet. Wet feet can lead to painful blisters, infection, even hypothermia if the weather is cold enough.
Throw a pair of clean dry socks in your pack so you'll be prepared for whatever nature throws your way.
10. Charged mobile phone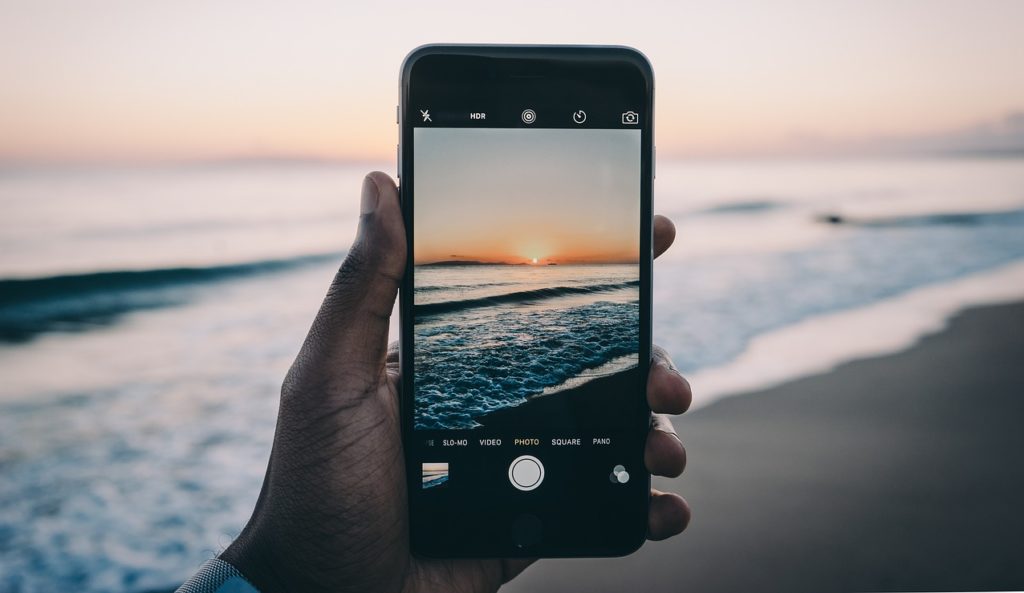 Of course, don't leave for a day hike without a fully charged phone. One of the best things about being in nature is the chance to disconnect from the constant flow of texts and social media. By all means, take this opportunity to unplug – but be sure to bring your phone in case of an emergency.
11. Sunglasses
Sunglasses don't take up much space and they'll help keep you comfortable in sunny weather. If you know you'll be in sunlight for much of the day, a lightweight wide brimmed hat can help keep the hot sun off your face.
12. Rain gear/warm clothing
On the other hand, you may need to be prepared for a sudden shower or drop in temperature. While you don't want to carry a heavy raincoat on your hike, a lightweight waterproof jacket or poncho can be rolled up in your daypack. Likewise, an emergency blanket can be rolled up and clipped to the outside of your pack for easy transport.
Bring day pack and stay at Broken Head Holiday Park
Come and stay at Broken Head Holiday Park for your Byron Bay holiday. You'll have access to our excellent camp kitchen to make any yummy snacks to take with you on your day hike (if you didn't make them ahead of time), and an affordable spot to make your base while you're on holiday. Book a beach cabin, beach shack or powered or non powered campsite today!