11 Reasons to Plan an Easter Camping Getaway in Byron Bay

An Easter weekend camping trip will hit the spot for outdoor lovers. It's a chance to spend extra days exploring Mother Nature, whip up a camping cookout for the family, or cross out another activity from our bucket list. There's no limit to what you can do over this Easter and every year.
Discover the top 11 reasons why Easter weekend getaways are absolutely worth it.
1. Excellent weather
We love Byron Bay all year round, but April brings with it that "just perfect" weather—warm during the day, cooler nights, and still ideal for swimming. Easter weekend camping trips just feel much better, unlike the sweltering heat of the summer season.
You won't be tethered to the AC over Easter, so you can spend more time outdoors, day or night. Plus, the town of Byron Bay and its stunning beaches will be less crowded than in the peak tourist months so you can avoid the crowds and enjoy your getaway in peace. 
2. Plenty of daylight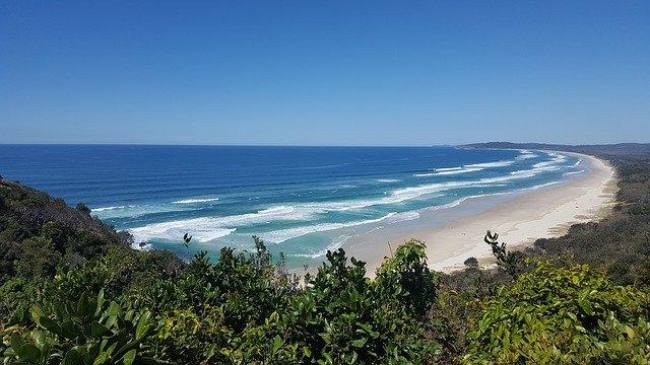 On average, Byron Bay enjoys about 11 hours of daylight in April, eight of which are pure sunshine. So if you love chasing the Golden Hour for those perfect Instagram shots, head out to Byron Bay this Easter.
We recommend taking the Byron Bay Lighthouse walking track that meanders through rainforests and clifftops. The spectacular view of the ocean is guaranteed to take your breath away.
3. Extra-long weekend
Public holidays are precious enough as is, and Easter means four full days to enjoy your outdoor adventures. Plan your 2023 Easter weekend camping trip to start on Good Friday 7th April and end on Easter Monday 10th April. It's no wonder that this is one of the most highly anticipated holidays all year long!
That said, make your travel and camping arrangements in good time because everyone will be flocking to the beach or campsites for this long weekend.
4. The world-famous Bluesfest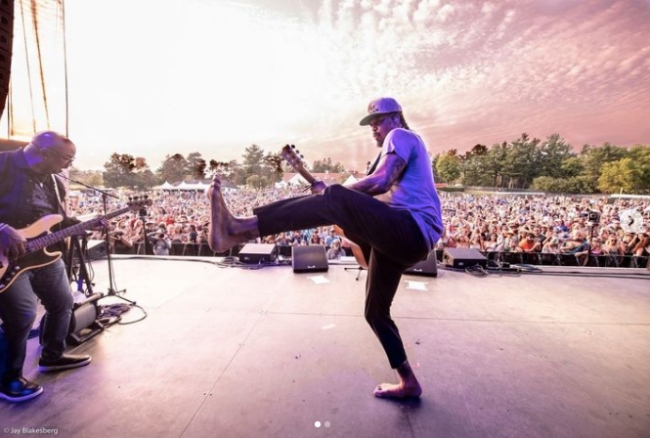 Image source: Bluesfest ByronBay Instagram
The Byron Bay Bluesfest is an unmissable show that happens every Easter holiday. This year, the Bluesfest starts on Thursday, April 6th, to Easter Monday April 10th, with an impressive line-up as always.
This year's headliners include Gang of Youths, Paolo Nutini, Bonnie Raitt, Tash Sultana, The Doobie Brothers, Buddy Guy, and Joe Bonamassa. You can also see Elvis Costello, Jackson Browne, the Counting Crows, Beck, and more. Of course, there's always great food, merch and activities at Bluesfest, so it's an awesome way to take the whole family out over Easter and support local businesses.
A few things to be aware of:
Parking is available, but it must be paid for in advance. If you are bringing a camper or trailer, you will need to purchase a special "large vehicle" parking pass. 
A shuttle bus will also be available to festival goers who don't want to deal with parking at the venue.
On-site accommodations include glamping, tent motels, and camper/trailer camping. Guests may also choose to get away from the crowds at the end of the day and retreat to their own campsite at a local campground such as Broken Head Holiday Park. 
Bluesfest is a family-friendly event and children under the age of five get complimentary event and camping entry. 
5. Egg-cellent camping activities for kids
Your Easter weekend camping trips with the kids can be loads of fun too. Turn your camping spot into an Easter fiesta with ideas like:
Follow the string
All you need is one Easter basket filled with goodies and lots of string. Run the string around your tent or caravan, and then let the kids follow it until they reach the basket. Create an elaborate string pattern to keep the kids entertained for ages.
Easter riddles
Similar to the string idea, create rhymes, clues and puzzles to lead to the Easter basket. Place the puzzles at different spots around the campsite, with small rewards for solving each one.
Easter bunny dance-off
Get everyone in a bunny costume and dance the day away.
Easter egg hunt
What Easter celebration would be complete without an Easter egg hunt? Whether you paint your own eggs or buy them, bring everyone's favourite Easter game to your cabin this year for an extra special memory. 
6. Easter-themed picnics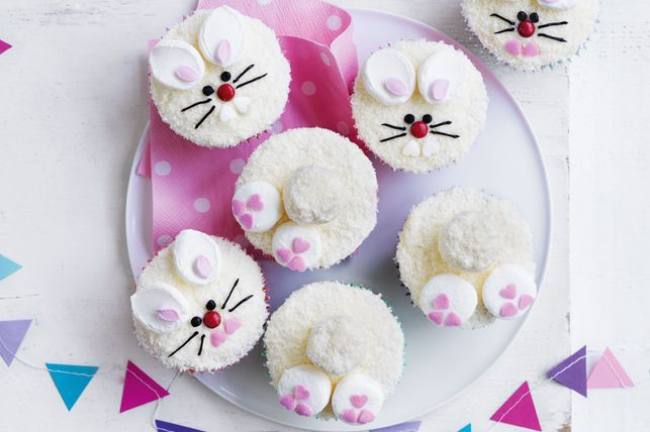 Image source: Taste.com.au
Easter is the perfect time to take advantage of the nice weather and enjoy a meal outdoors with friends or family. And no camping getaway is complete without some outdoor cooking and dining either at your campsite or on the beach.
Your Easter picnic basket needs more than Easter eggs and chocolate. Try your hand at Easter picnic recipes like delicious Easter cupcakes or crispy potato fritters.
The choice is yours: make your Easter picnic goodies ahead of time, or assemble them at the campsite. Bring your cooler for delicious cold drinks to go with your picnic lunch. Whip up a camping cocktail or two while you are at it—Easter comes only once a year, after all.
7. Locally made Easter chocolate treats
Love Byron Bay is a French-inspired chocolate boutique located right in Byron Bay offering handmade chocolate confections you won't find anywhere else! Their Easter collection includes classics like chocolate eggs and bunnies as well as unique treats like Mango and Passionfruit Eggs and their signature Rocky Road.
In addition to their range of Easter treats, Love Byron Bay has chocolate confections from all over the world, including chocolate sourced sustainably right here in north Queensland. Or, you might pick up a L'Ultime cake to serve after Easter dinner.
Love Byron Bay partners with L'Ultime to offer authentic French cakes and pastries like berry mousse cake, ricotta cheesecake, chocolate ganache, and amandine tarts to name a few. 
8. The Byron Beachside Market
The Byron Beachside Market pops up only four times a year: January, Easter, July, and September. So, Easter is the ideal time to head to Byron Bay and check out this special community event. The Beachside Market features all kinds of locally made goods including art and sculpture, ceramics, homewares, jewellery clothing, and more.
There will also be live music as well as vendor stalls offering food and drink. The market opens at 8:00 a.m. on Saturday, April 8, 2023.
9. The Farm Byron Bay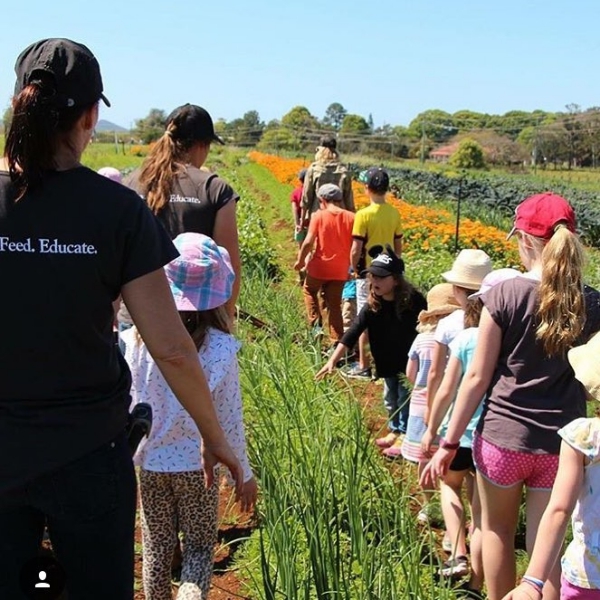 April is a beautiful time to visit The Farm Byron Bay. The Farm is home to acres and acres of natural scenery, animals, locally grown goods, farmhouse workshops and activities for visitors of all ages. Spend the day exploring all The Farm has to offer, or stop by to pick up some local goods for your Easter celebration. Attractions at The Farm include:
Three Blue Ducks restaurant and cafe – One of the jewels of The Farm is the Three Blue Ducks restaurant and cafe, serving breakfast, lunch, dinner, and drinks seven days a week. Three Blue Ducks serves a seasonal menu of locally sourced products in a laid back environment. You can even order a pre-made picnic basket and enjoy it at your leisure either on the beach, at your campsite or anywhere on the farm's 80 picturesque acres. 
The Bread Social bakery – Visit the Bread Social artisan bakery for sourdough breads and French-inspired pastries made with Australian ingredients. 
Baylato gelato shop – After your picnic, stop by Baylato for some home made gelato or a fresh smoothie for dessert. 
Poppy and Fern florist – Get some flowers for your Easter table from the organic, sustainable flower growers at The Farm Byron Bay: Poppy and Fern. In addition to thoughtfully curated floral arrangements, you'll also find an assortment of indoor plants and botanical gifts. 
The Produce Store – The Farm's own produce stand and farm market offers a wide variety of organic produce and sustainably made goods. Pick up everything you need for a picnic or for your campfire cooking – from fresh fruits and vegetables to locally produced meats and cheeses. 
Farm tours – At the Farm Byron Bay, you can choose your adventure: take a guided tour of the grounds on foot to learn about the growing and farming community, embark on a horseback tour for a behind the scenes look at their operations, or book a Land Rover tour for your group or family!
Kids' activities and growing workshops – The Farm also offers a variety of scheduled workshops and activities for kids of all ages to help them learn about plants, animals, food, and sustainable farming. 
The Farm is open seven days a week, even during the Easter holidays. 
10. Byron Bay Wildlife Sanctuary
If you're looking for something special to do with your kids this Easter holiday, a visit to Byron Bay Wildlife Sanctuary is sure to make lifelong memories for your whole family. Byron Bay Wildlife Sanctuary is open every day of the year except Christmas and Boxing Day. 
More than a zoo, the Byron Bay Wildlife Sanctuary offers all kinds of close-up, hands-on experiences allowing Australians to learn about wildlife conservation. This eco-sanctuary is owned and operated by Wildlife Recovery Australia (WRA). WRA is a joint operating profit for purpose entity owned by two environmental organisations, Odonata Foundation and Byron Bay Wildlife Hospital.
Some of the wildlife experiences at Byron Bay Wildlife Sanctuary include the Keeper for a Day and Wildlife Guardians programs, where kids ages 12-18 can spend the whole day at the sanctuary learning about animals and how to care for them.
Or, visitors can sign up for the Owl Experience or the Snakes and Lizards Experience to see some of these animals up close. Other daily activities include farmyard feeding, meet a koala, rabbit and guinea pig feeding. 
11. Broken Head Nature Reserve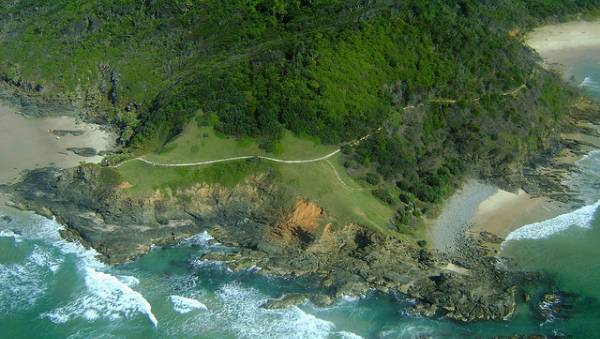 Easter weekend is the perfect time to pause and get away from the busy schedules of daily life, and reconnect with nature. One of the most beautiful spots in all of Queensland – if not all Australia – is Broken Head Nature Reserve.
Broken Head Nature Reserve offers visitors stunning ocean vistas and spectacular views from various lookout points. Spend the day alone or with family walking through the trees, exploring Three Sisters walking trail,  watching for whales, picnicking on the beach, or getting immersed in Aboriginal culture.
And the best part is that it's all just steps away from Broken Head Holiday Park, a short walk from your cabin or campsite. 
Spend this Easter weekend at Broken Head Holiday Park
Whether you're spending this Easter weekend with family or friends or going solo to flex your hiking skills, Byron Bay is the place to be during the April holidays.
When it comes to choosing the ideal homebase for your visit, Broken Head Holiday Park has all the camp facilities you need: affordable accommodation, showers, BBQ spots, camp kitchen and an on-site kiosk carrying all the provisions you might need. There's even a laundry facility. 
Your stay can be as basic or as luxurious as you like, with deluxe cabin options featuring wifi and all the comforts of home. Outside your cabin or campsite, the pristine beaches of Northern Queensland await you. 
You'll be sure to spend all your Easter weekend getaways with us every year. Book your spot today or contact us directly to learn more about our accommodation options and availability. It is our pleasure to help you plan your next holiday!