6 Reasons to Plan an Easter Camping Getaway in Byron Bay

An Easter weekend camping trip will hit the spot for outdoor lovers. It's a chance to spend extra days exploring Mother Nature, whip up a camping cookout for the family, or cross out another activity from our bucket list. There's no limit to what you can do over this Easter and every year.
Discover the top 6 reasons why Easter weekend getaways are absolutely worth it.
1. Excellent weather
We love Byron Bay all year round, but April brings with it that "just perfect" weather—warm during the day, cooler nights, and still ideal for swimming. Easter weekend camping trips just feel much better, unlike the sweltering heat of the summer season. You won't be tethered to the AC over Easter, so you can spend more time outdoors, day or night.
2. Plenty of daylight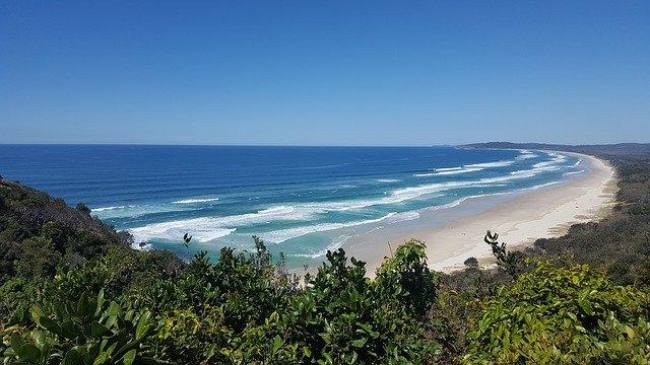 On average, Byron Bay enjoys about 11 hours of daylight in April, eight of which are pure sunshine. So if you love chasing the Golden Hour for those perfect Instagram shots, head out to Byron Bay this Easter.
We recommend taking the Byron Bay Lighthouse walking track that meanders through rainforests and clifftops. The spectacular view of the ocean is guaranteed to take your breath away.
3. Extra-long weekend
Public holidays are precious enough as is, and Easter means four full days to enjoy your outdoor adventures. Plan your Easter weekend camping trip to start on Good Friday 15th April and end on Easter Monday 18th April. It's no wonder that this is one of the most highly anticipated holidays all year long!
That said, make your travel and camping arrangements in good time because everyone will be flocking to the beach or campsites for this long weekend.
4. The world-famous bluesfest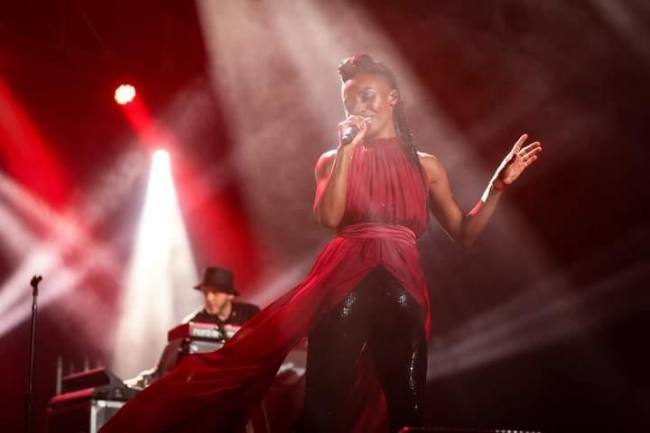 Image source: Bluesfest ByronBay
The Byron Bay Bluesfest is an unmissable show that happens every Easter holiday. This year, the Bluesfest starts on Thursday, April 14th, to Easter Monday, with an impressive line-up as always. Where else can you include artists like Morcheeba, Midnight Oil and Ian Moss in your Easter weekend getaway?
Of course, there's always great food, merch and activities at Bluesfest, so it's an awesome way to take the whole family out over Easter and support local businesses.
5. Egg-cellent camping activities for kids
Your Easter weekend camping trips with the kids can be loads of fun too. Turn your camping spot into an Easter fiesta with ideas like:
All you need is one Easter basket filled with goodies and lots of string. Run the string around your tent or caravan, and then let the kids follow it until they reach the basket. Create an elaborate string pattern to keep the kids entertained for ages.
Similar to the string idea, create rhymes, clues and puzzles to lead to the Easter basket. Place the puzzles at different spots around the campsite, with small rewards for solving each one.
Get everyone in a bunny costume and dance the day away.
6. Easter-themed picnics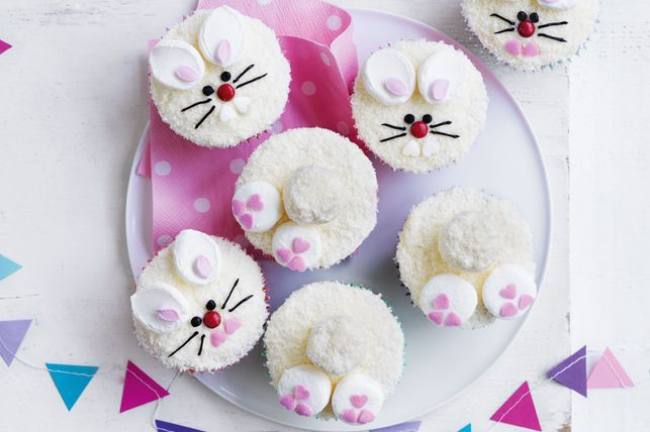 Image source: Taste.com.au
Your Easter picnic basket needs more than Easter eggs and chocolate. Try your hand at Easter picnic recipes like delicious Easter cupcakes or crispy potato fritters.
The choice is yours: make your Easter picnic goodies ahead of time, or assemble them at the campsite. Bring your cooler for delicious cold drinks to go with your picnic lunch. Whip up a camping cocktail or two while you are at it—Easter comes only once a year, after all.
Spend this Easter weekend at Broken Head Holiday Park
Whether you're spending this Easter weekend with family or friends or going solo to flex your hiking skills, Broken Head Holiday Park has all the amenities you need: affordable accommodation, showers, BBQ spots, camp kitchen and an on-site kiosk.
You'll be sure to spend all your Easter weekend getaways with us every year. Book your spot today or contact us directly.