Best Scenic Highlights of Byron Bay 
Byron Bay is world-famous for sun, sand and surf, but there's so much more to please your eyes, relax your mind, and of course, take perfect photos! From must-visit lookouts and hidden gems to unforgettable day trips here are our best picks to grab some Instagram-worthy pictures during your Byron Bay holiday.
Cumbebin Wetlands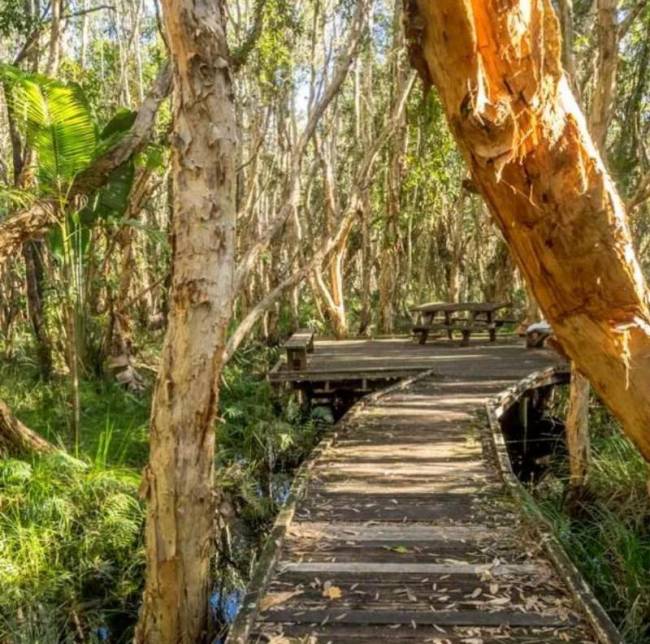 Image source: 2aussietravellers
Where: 10 minutes' walk from Byron Bay CBD behind Butler St Reserve
Immerse yourself in a cool, shady haven just a short walk from the heart of Byron Bay. The boardwalk through the Cumbebin Wetlands is only about 300m long, so take it slow and enjoy the peace and quiet. It is a lovely retreat for a stroll and a picnic during the hot summer months.
The Cumbebin Wetlands boardwalk lies in the Melaleuca Forest, rich with ferns, palms, and wildlife. Bring your camera along to spot the birds and frogs that make these wetlands their home.
Lake Ainsworth, or the Tea Tree Lake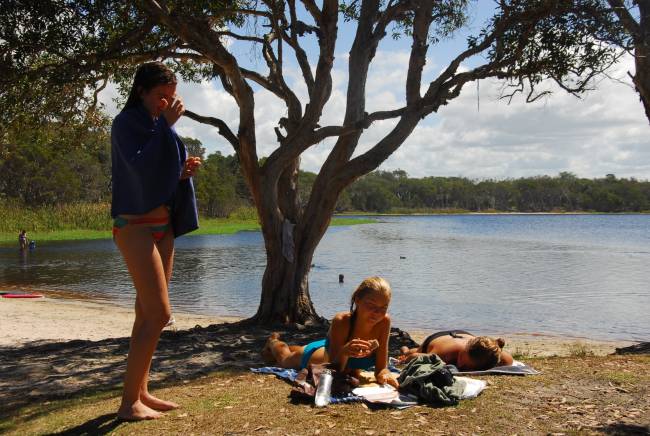 Image source: lisaunderdown
Where: 25 minutes' drive from Byron Bay through Broken Head Rd 
If you're looking for an alternative to the Byron Bay beaches, why not go for a rejuvenating dip in a natural healing lake? The Tea Tree Lake, officially called Lake Ainsworth, infuses with the natural tannins from the hundreds of tea tree plants that surround the lake.
Instead of the clear blue waters you would expect from a typical lake, the Tea Tree Lake looks brown with a slightly oily film on top. This may not seem appetising enough for a dip, but the water is so refreshing, and the naturally infused tea tree oils do wonders for your skin and hair.
On top of that, Lake Ainsworth is simply gorgeous to look at, and you can spend 2 or 3 hours enjoying a wonderful picnic while you take in the scenery.
Tallow Beach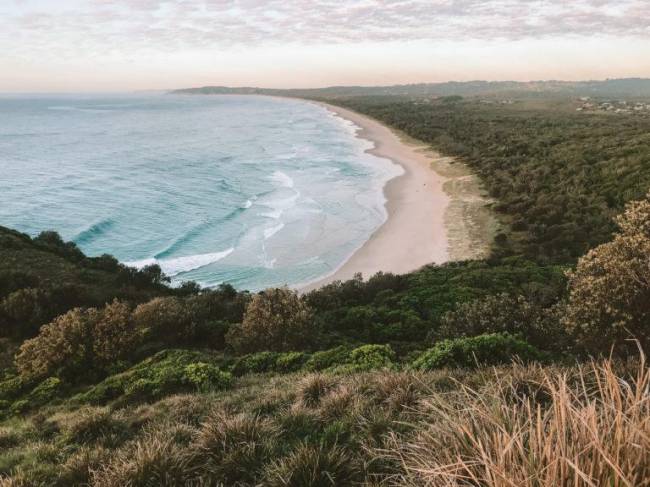 Image source: ourtravelpassport
Where: 6 minutes' drive from Byron Bay via Bangalow Rd 
While Byron Bay beaches are always spectacular all year round, it can be tough to escape the crowds during the summer months. However, Tallow Beach is a whopping six and a half kilometres long, so there's plenty for space even in the peak holiday season.
It is one of the most photographed beaches in Australia, especially from a high vantage point of about 100m or more.
Killen Falls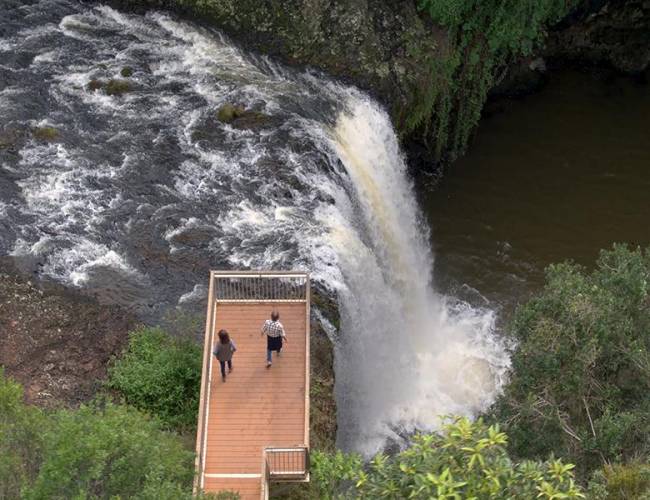 Image source: Discover Ballina
Where: 25 minutes' drive from Byron Bay along Bangalow Rd 
Killen Falls is a wonderful place to visit for the spectacular views and sounds of the crashing waterfall in the rainforest. It's around a one km return walk from the carpark to the base of the falls, and a 600m return walk to the viewing platform, so give yourself about an hour to fully appreciate this hidden paradise.
Killen Falls is a part of the protected scrub rainforest in the Northern Rivers area. Be sure to be respectful and take away any rubbish during your visit to Killen Falls.
Protesters Falls Nature Walk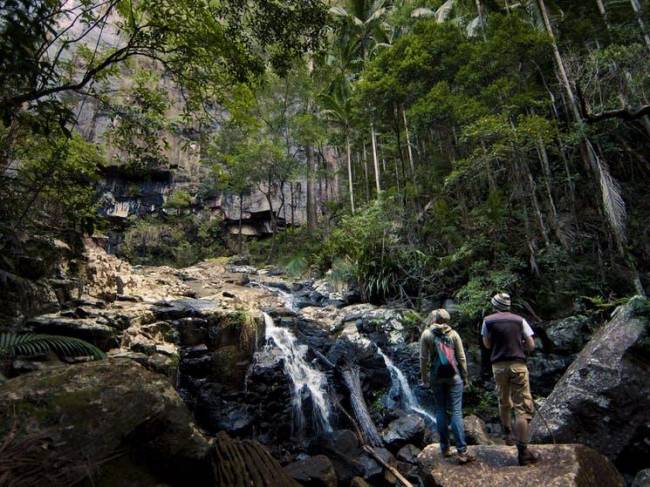 Image source: Visit NSW
Where: 1 hour 15 minutes' drive from Byron Bay via Bangalow Rd 
If you're looking for a full day adventure out of Byron Bay, Protesters Falls is a wonderfully scenic spot to spend 5 or 6 hours. Besides the spectacular waterfalls, rainforests and wildlife, book a tour to explore the secret caves filled with glow worms, glowing mushrooms and plenty of other astonishing bioluminescent lifeforms.
Bring your drinking water and a pair of sturdy waterproof shoes, and your camera to capture the beauty of Protesters Falls.
Cape Byron Lighthouse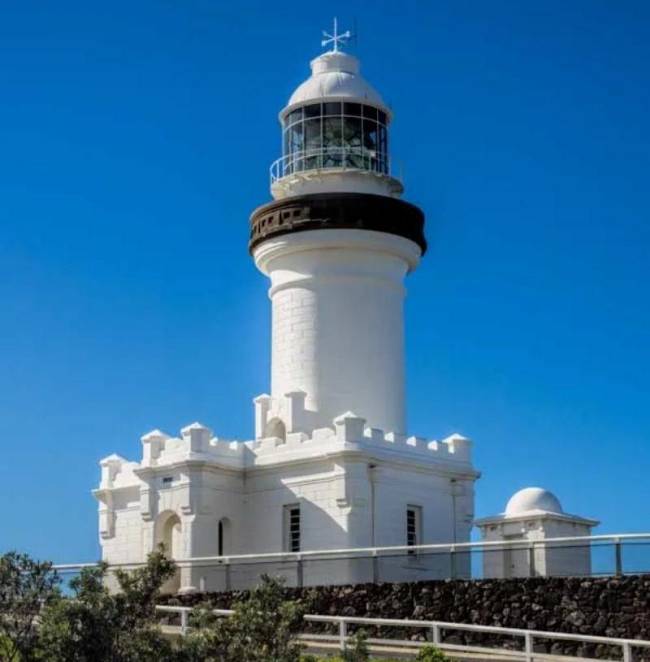 Image source: 2aussietravellers
Where: 9 minutes' drive from Byron Bay via Lawson Rd 
We saved the best for last! No visit to Byron Bay is complete without heading out to the Cape Byron Lighthouse. Climb up the stairs into Cape Byron Lighthouse, which is Australia's most easterly point.
As you walk through the 4.5 km circuit at Cape Byron Lighthouse, you will have an unbeatable view of several of Byron Bay's best beaches. You will definitely return to the Cape Byron Lighthouse every chance you get when you're in Byron Bay because the view never gets old.
Neverending scenery in Byron Bay
These are only a small handful of the endless scenic beauty spots all over Byron Bay. Bring along a checklist of these and more scenic lookouts in Byron Bay while you stay at Broken Head Holiday Park. We have everything you need for a wonderful camping holiday, plus you will be within reach of these fantastic locations. Book your Byron Bay accommodation at Broken Head Holiday Park and plan your adventure today.