Camping & Makeup: What Do You Need? What Can You Leave at Home?

The key to packing successfully for a camping trip is to keep things as light and efficient as possible. However, this doesn't mean that you have to sacrifice your makeup or grooming products and go completely au natural. 
It's perfectly understandable that many want to look their best during their holiday. (After all, you're probably hoping to take a few pictures!) And there are smart ways to achieve the look you're after while not having to haul your entire stash of products to your campsite. 
If you're new to camping or just looking for information on what to pack to look and feel great on your trip, check out our list below of must-haves and don't-needs!
Makeup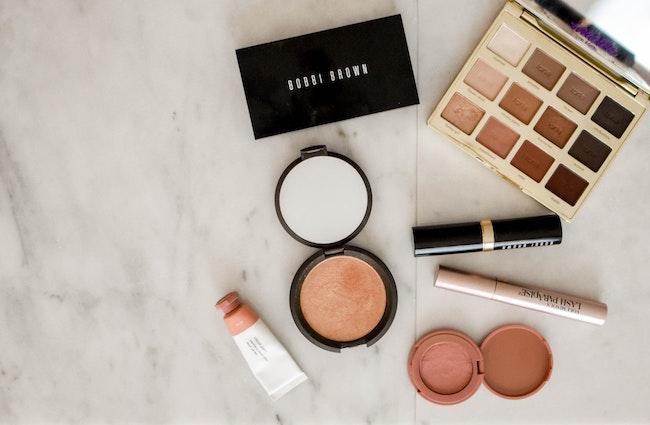 Image by: Unsplash
Tinted Moisturiser
Tinted moisturiser is a great product for camping due to the fact that it works as a primer, moisturiser, sunscreen, foundation and concealer all-in-one! This means less makeup in your bag while still giving you the ability to look fresh and put together.

There are a lot of different brands of tinted moisturisers on the market, so you can likely find one that fits both your needs and budget. 
Waterproof Mascara
Mascara is a great staple for makeup products. It can make a big difference in your look with just a small footprint in your makeup bag. If you choose to bring mascara along on your camping trip (especially to Byron Bay) make sure it's waterproof! You don't want runny makeup interfering with a good dip in the ocean or being the reason you can't partake in an adventure out on the water. 
Makeup removal wipes
When camping, you won't always have convenient access to a sink or shower to wash your makeup off at the end of the evening. This is when makeup removal wipes really come in handy! A simple swipe of the wipe at the end of the night will leave your face feeling fresh, clean, and ready for another day of adventure tomorrow. 
Powder
Sun exposure or sweat (both common during camping) can leave the skin looking shiny or uneven. A quick, portable powder is a great product to throw in your makeup bag that will help take care of it. If you can find one with SPF protection that works to protect your skin while it covers, that's even better! 
Lip Balm and a Compact Mirror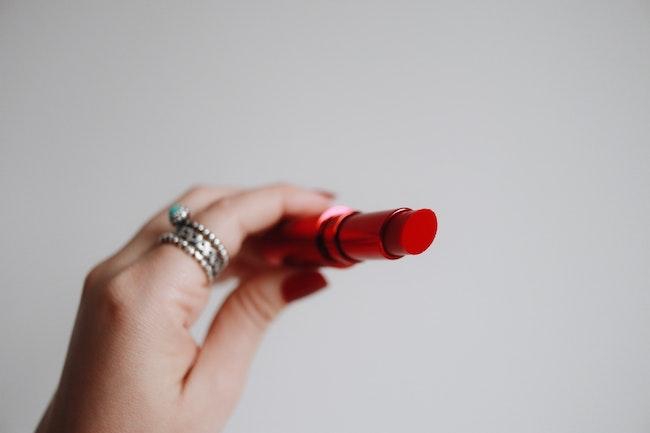 Image by: Unsplash
Lip balm is another small makeup product that packs a big punch. Not only do most lip balms protect your lips from UV rays, but they can also give you a sudden pop of colour to help you feel more radiant. Bring a small compact mirror for application and to do some quick retouch checks while you're out and about!  
Hair and Body
Dry Shampoo
Dry shampoo is a great alternative to doing a full wash on your hair. If you're camping, this can be a much more convenient alternative for a fresh looking and sweet-smelling mane. It can also help volumise dull hair and remove excess oils. 
Hair ties
Camping is a great opportunity to try out those up-do styles! Putting your hair up can be both stylish and functional for camping than having it loose. Just be sure to bring quite a few hair ties — they tend to get lost more easily on camping trips!
Insect Repellent, Sunscreen, and Deodorant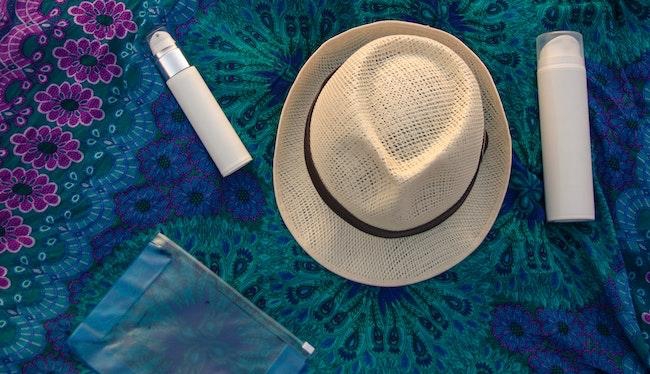 Image by: Unsplash
These items are more about function than beauty, but they are important to add to the list, as they're important not to forget! Nothing can ruin a camping trip faster than itchy insect bites, painful sunburns, or… armpit insecurities (just avoid heavy scents so you don't attract bugs or mosquitoes). So, leave these staples in your camping toiletry bag at all times!
What to leave:
Here are some items to avoid packing for your camping trip:
Hair dryers, curling irons and flat irons

– usually very bulky and unnecessary if you're planning to wear your hair up or use dry shampoo

Makeup non-essentials like blush, eye shadow and liners

– instead, stick with the basics we've mentioned to save time and effort

Expensive jewellery

– could get easily lost or broken

Perfume, scented lotions and hairsprays

– As stated above, heavy scents can attract insects
Overall, camping is meant to be a relaxing experience, so bring whatever you need to feel comfortable! If you're looking for a posher Byron Bay 'glamping' experience, a stay in one of Broken Head Holiday Park's Deluxe Beach Cabins may be a good fit for you! Check out our options here. 
If you need more information on what clothing to bring, check out our post What to Wear When Camping. We hope to see you soon!