How to Find a Good Spot to Camp

The rules for finding a good camping spot are pretty easy. You want it to be safe, clean and comfortable. But you'd be surprised how many people get it wrong. A bad camping spot has the potential to ruin your sleep, your camping gear, and even be a hazard to your health.
The tips and tricks we'll outline below are things to keep in mind if you're wild camping, but they can still apply to a tourist campground like Broken Head Holiday Park or even when you're backyard camping.
1. Check the Ground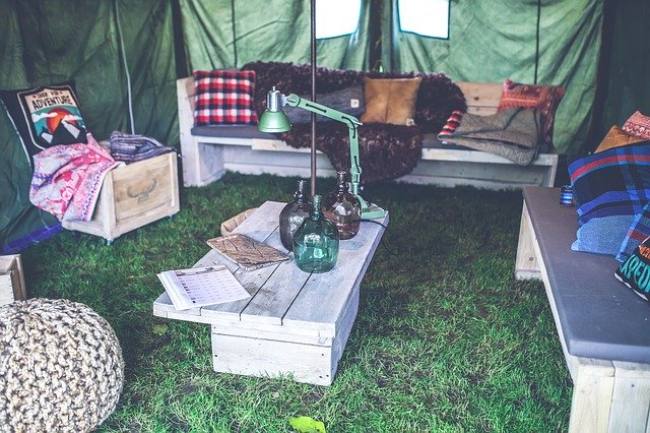 The perfect place for your camping spot needs to be flat as lying on tree roots, rocks or rubble is not conducive to a good night's sleep! Next, it needs to be soft, so you want natural materials such as grass, leaves, moss, even pine needles or sand to make sleeping more comfortable than hard-packed dirt. Hard-packed dirt also has the potential to fill up with water if it rains heavily. So avoid any over-used indentations.
2. Off-trail Location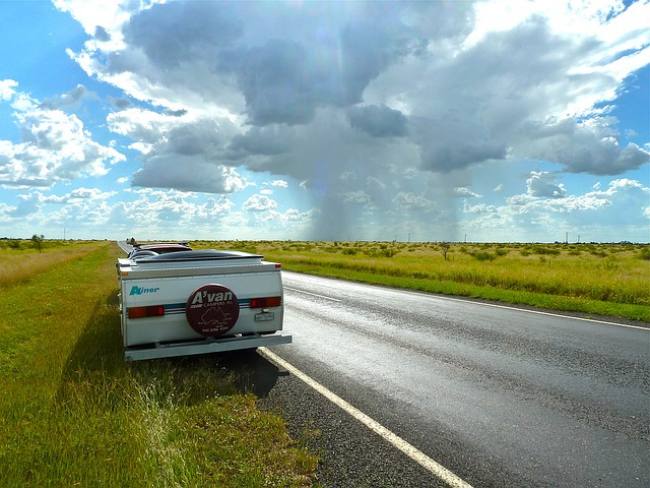 Would you like someone suddenly crashing on your roof while sleeping? We assume that the answer is no. Then stay off the trail. Make sure that you have scanned the surroundings completely so you don't get into trouble. Parking your camper on the side of the road is not polite for other drivers as well. Sooner or later you'll need to move. So why waste time and effort when you can get it right the first time?
3. Safe From Natural Hazards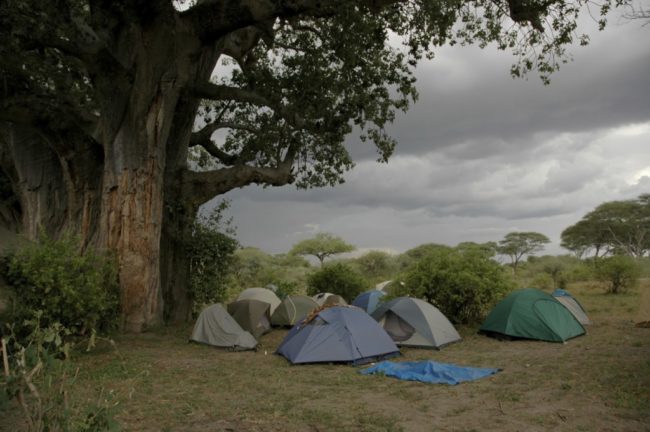 Trees provide good protection from the wind, but camping under a lone tree isn't a good idea if there's a lightning storm. Look around carefully to ensure that you're not in danger from any natural hazards, like broken or overhanging tree branches, overhanging boulders, a rockslide, flood or a potential cliff fall.
Insects can also be classed as a natural hazard, especially if you set up camp near a nest. To avoid unwanted guests invading your campsite, you need to stay away from possible breeding places such as wet or damp low lying areas, stagnant water, wet grassy areas, river bank or lake shores.
4. Windbreak Shelter

Image source: National Parks NSW 
The last thing you want is your tent blowing down in the middle of the night. So we highly recommend looking for a natural windbreak to provide protection from the wind. Pitch your tent next to a small crop of bushes, a hedge, large boulder or rock outcrop, these will all give you shelter if the wind picks up. If there's no natural windbreak then ground your tent fully and protect the edges with some rocks to make it stable.
5. Sun and Shade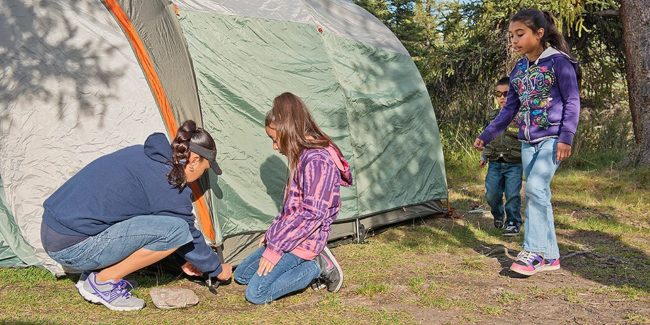 It's nice waking up with the sun shining over you compared to that noisy alarm clock, right? Birds chirping and gentle sun rays are all that you need for an off-grid peaceful morning. But don't forget that tents can heat up if exposed to full sunshine. So if you want to use your tent during the day without it being a sauna then make sure that your camping spot has some shade too.
Now you know how to choose a desirable camping spot, you can ensure you have a more comfortable and memorable camping experience, whether you're camping as a couple, with your family or going solo. Happy camping!