What's On? The Channon Market, 12 January

Any plans for next weekend? Why not visit The Channon Market on the 12 January, a large well-organised event near Byron Bay with stalls, food and entertainment for all ages.
The Channon Craft Market is held on the 2nd Sunday of every month in Coronation Park and many locals gather to showcase their unique artwork and homemade products. Besides providing a wide variety of art pieces, homewares and food, there's a range of entertainment from circus acts, to music performances.
Keep reading to find out more about this popular Byron Bay event!
History of The Channon Market
The first Channon Market was held in the Channon Village, precisely the Channon Hall, in 1976. And after 35 years, it still has a reputation as one of the most vibrant markets in the Byron Bay area.
It all started as a meeting point for like-minded people where they would exchange their goods, beliefs and values, including topics such as environmental issues. Luckily for us, it still nurtures that spirit. 
Due to its increasing popularity, the market outgrew the Channon Hall, and moved to the beautiful Coronation Park to allow people to enjoy an alfresco market experience.
The Channon Market is more than just a market today. It has evolved and is now a Non-Profit Community Organisation that has a Management Committee consisting of nine volunteers and 18 members of staff. 
They plan this Byron Bay event weeks in advance to ensure everything runs smoothly.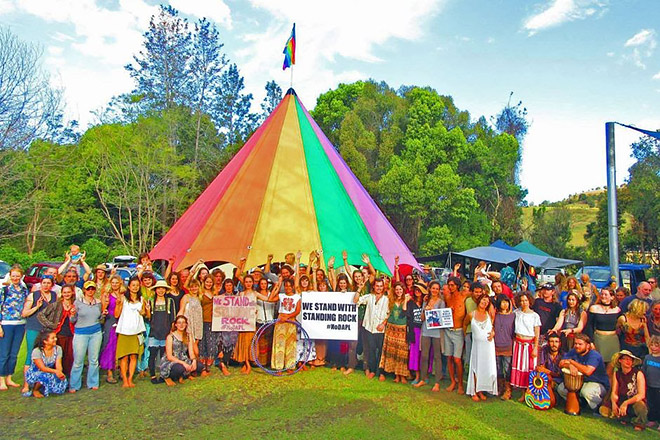 Image source: The Channon Market
Market Info
Located just a 45 minute drive west of Byron Bay, The Channon is a scenic rural village nestled in the Northern Rivers Hinterland. 
The Channon comes alive every month when the Make It, Bake It, Grow It" Market sets up 240 stalls with unique creations and products you can browse and buy. Created to support local artists, craftsmen and women, artisans and growers, there's a rule that "all stallholders must have at least 75% of items made or grown by themselves". 
Besides amazing art and products, you have a chance to enjoy some local music with the 'band of the day' playing from the main stage, and all manner of impromptu musicians dotted around the park. If you stay to the end of the market you can experience the infamous Channon Market drum circle. 
Check out the official Facebook page of The Channon Craft Market.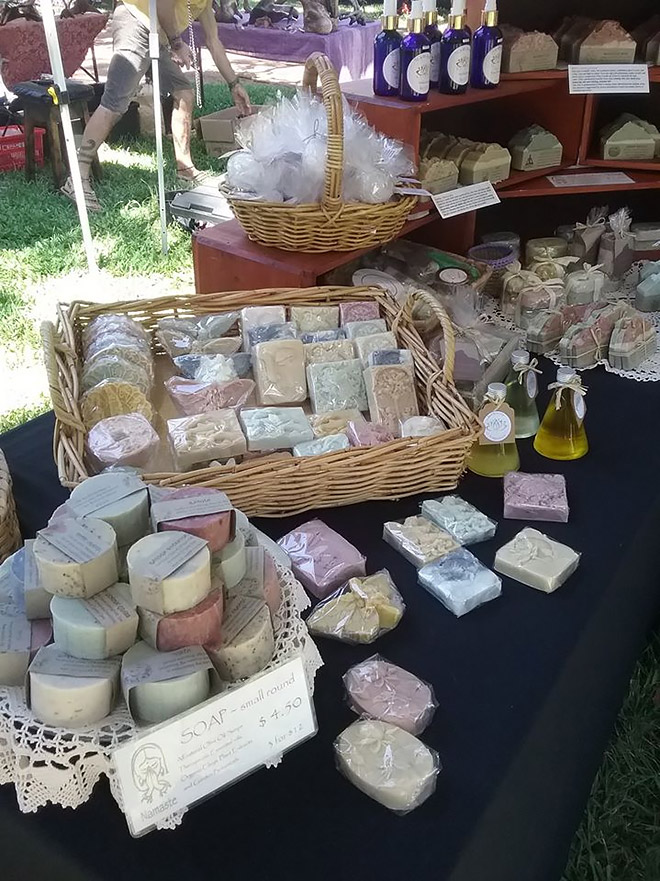 Image source: The Channon Craft Market Facebook.
Where To Stay During Your Visit to the Channon Market
As the Channon Market is located a short drive from Broken Head, why not stay in our Byron Bay holiday park? We offer a wide range of beachfront accommodation for groups, families, couples and solo travellers, including campsites, beach cabins and beach shacks. 
Grab your bags and head to The Channon Market but don't forget to book your Broken Head Holiday Park stay first!