What's On? Byron Bay New Year's Eve 2022

For a perfect end to 2022 and great start to 2023, we suggest coming to Byron Bay for New Year's Eve! Whether you are down for a beach party, festival, or fine dining you will find it here.
We've collected the best Byron Bay New Year's events in one place so you don't have to spend time searching for them.
Let's see what's on offer in Byron Bay for 2022 NYE celebrations!
Byron Bay NYE Parties
1. 'Soul Street 2022' Byron Bay New Year's Eve, 4 pm – midnight

Image Source: Soul Street 2019
Byron Shire Council's unique New Year's Eve street party, Soul Street, will be open for everyone from 4pm – midnight. Located in the heart of the town, Johnson Street will transform into a whole new world of live and local entertainment.
There will be artisan stalls, food vendors, roving performers, children's entertainment, creative workshops and outdoor dining in Jonson Street. Sounds like a lot of fun, right? If you are interested in a community-driven, safe, and alcohol-free event, this is the Byron Bay New Year's event for you!
2. Falls Festival with Arctic Monkeys, Lil Nas X and more, 31 Dec '22 – 2 Jan '23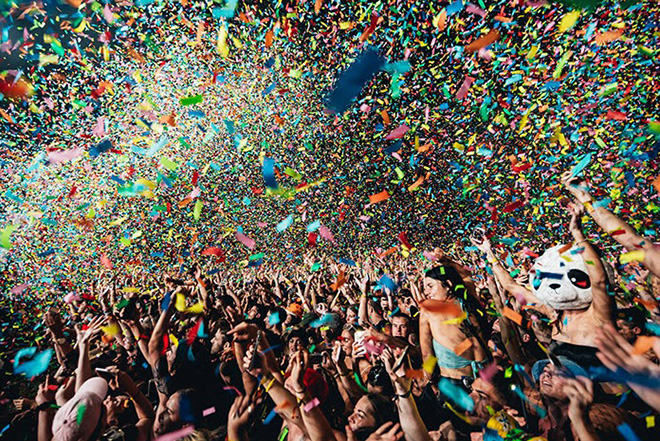 Image source: Falls Fest
Falls Music & Arts Festival is a quite unusual festival experience that ensures a fun start to the new year. It is an amazing multi-day experience, a mixture of multiple art forms, such as dance, music performances, comedy, theatre, circus and cabaret.
Party from dusk till dawn at this Byron Bay New Year's Eve event that features Lil Nas X, Arctic Monkeys, Peggy Gou, Chvrches, Jamie XX, Spacey Jane, Ocean Alley, Anime and more…
You can find tickets on their website https://fallsfestival.com/byron/ so you can get onto planning your Byron Bay NYE!
3. Byron Bay NYE 2022 at No Bones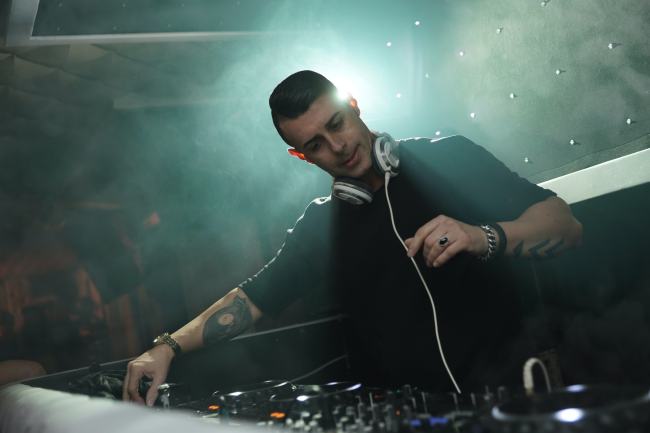 Ring in 2023 at No Bones Byron Bay. This exciting event is perfect for adults that want to party from new years even into the early hours of the new year. The event has a $50 entrance fee which includes a complimentary margarita upon arrival. There will also be a local DJ playing until 2am. And in case you get hungry, there is food available until 1am at the event.
You can book your reservation for the event here.
4. NYE at Ballina RSL Auditorium featuring Pink Zinc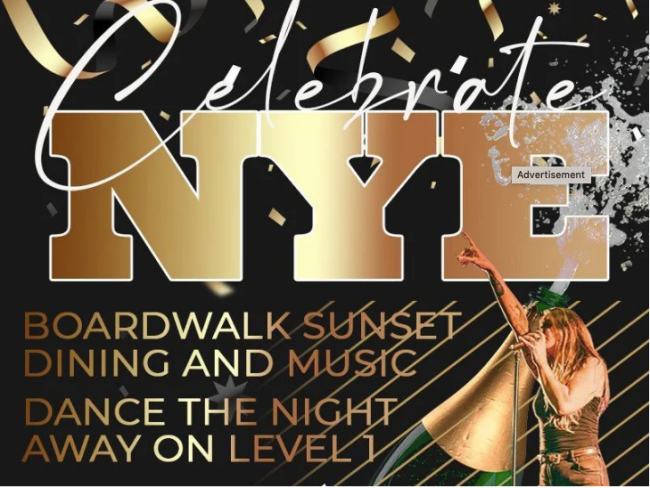 Image source: All Events
Get your dance moves ready for this New Years Eve Celebration at Byron Bay. Pink Zinc is a dynamic four piece that will get you moving and grooving into the new year with rock, funk, pop or blues music. The event features snacks and specialty cocktails that you won't want to miss. This is the perfect event for groups of friends or couples that want to enter the new year on the dance floor.
Doors open at 8:30pm and the club closes at 1am. Tickets for this event are $10, which also includes a complimentary drink.
Best Byron Bay New Year's Eve Dinner Specials
If you just want to do dinner in Byron Bay for NYE we've got some suggestions for that too:
2022 NYE at The Loft – Tasty food, quality drinks and a live DJ is the perfect Byron Bay NYE mix. Choose from the more relaxing 4-7 sunset dinner (perfect for families, no DJ and kids 15 and under are free) or ring the new year in with the countdown dinner, from 8pm-1am. To book the Sunset Sitting visit click here or to book the Countdown Dinner, which features a DJ and a sharing menu, click here. 
Balcony Bar and Oyster Co. NYE 2022 – Enjoy good friends, great food and delicious cocktails from 9pm-2am at Balcony Bar and Oyster Co. The event features a DJ, a dance floor, a cocktail upon arrival and a 2-course minimum. The event is 18+ and tickets are $50. Tickets can be purchased here.
NYE at Beach Byron Bay – Ring in the new year at the beach. Tickets for this event give you access to live entertainment, a specially curated menu and gorgeous waterfront views. There are multiple sittings available, some for families and some for adults. Book your tickets for the event here. 
Make your NYE resolutions and head to Byron Bay!
So you have your Byron Bay New Year's Eve choices but now you need to find accommodation so nothing ruins your night! Luckily, you are in the right place to make that happen. 
We offer a wide range of highly comfortable deluxe beach cabins as well as beach cabins and beach shacks that are comfortable, affordable and fully self contained. So get in touch with us now to secure your NYE accommodation so you don't miss out!