What's On? Mullum Music Festival 14 – 17 November

Wondering what new and exciting things you could do next time you're in Byron Bay? We have the perfect pick for you! Mullum Musical Festival is not like any other festival. It's a 4 day event near Byron Bay that starts on Thursday the 14th November and ends on Sunday the 17th November. For more than a decade this wonderful friendly community has been welcoming visitors to its annual festival.
Besides a variety of music events, there are workshops, street parades and comedians, plus you can enjoy the beautiful nature that surrounds this special place! Small in size but big in quality, the Mullum Music Festival ensures that you will go home feeling culturally richer.
Let's check out the programme for 2019!
Mullum Music Festival Programme
This festival has something for everyone. Nuno Stern, a chilean songwriter-singer, who has decided to visit Mullum Music Festival for a second time, opens this amazing event and brings some Latino vibes to Byron Bay. Just like Nuno, many people keep coming back to this festival over and over again, because it is that good!
One of them is an Americana storytelling wizard Joe Pug who will bring his unique songs. If you are a fan of a high quality jazz sound then don't miss a South African jazz treasure, Sibusile Xaba. The Mullum festival programme includes more international artists such as: Alysha Brilla, a Juno award nominee from Canada, the US soul group Allensworth, and Z Star Trinity from the UK.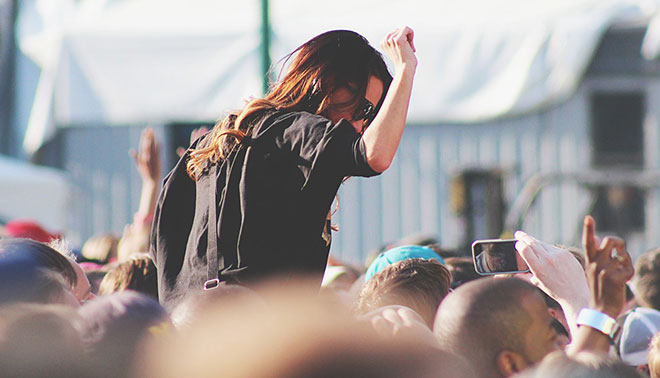 When it comes to local artists, double J Artist of the Year nominees Mojo Juju, Emma Donovan and the PutBacks and Thando will provide the unforgettable show, reminding you what amazing talents Australia has.
You can find the detailed line up here.
But this festival isn't just about the music! The organisers want you to be happy as well as healthy, which is why they've planned yoga exercises every morning from 8 am – 9 am so you can start your day fully refreshed and full of energy. Yoga helps your body fight fatigue and boost your immune system so you can continue having all the fun you want!
Sleep at Broken Head during the festival
To make the most of your time at the Mullum Music Festival, you'll want to stay somewhere like Broken Head Holiday Park for a good night's rest. We offer deluxe cabins but also simpler beach cabins, houses, and shacks! Book your Byron Bay accommodation today and head to the memorable Mullum Music Festival.